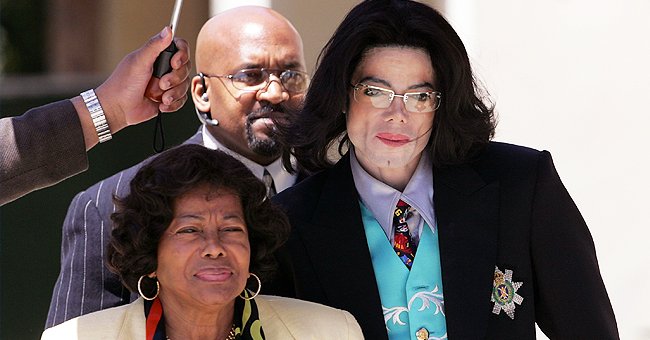 GettyImages
Michael Jackson's Family Celebrates His Mother Katherine's 90th Birthday (Photos)

Members of the Jackson's family shared sweet messages to wish the family matriarch Katherine Jackson a happy birthday as she turns 90.
Birthdays are a thing of joy. To celebrate the beginning of another year while looking at all the years spent is surreal. And living to a ripe old age is a gift not many are blessed with in the world.
However, Katherine Jackson, has been blessed to spend 90 years on the earth surrounded by family and loved ones.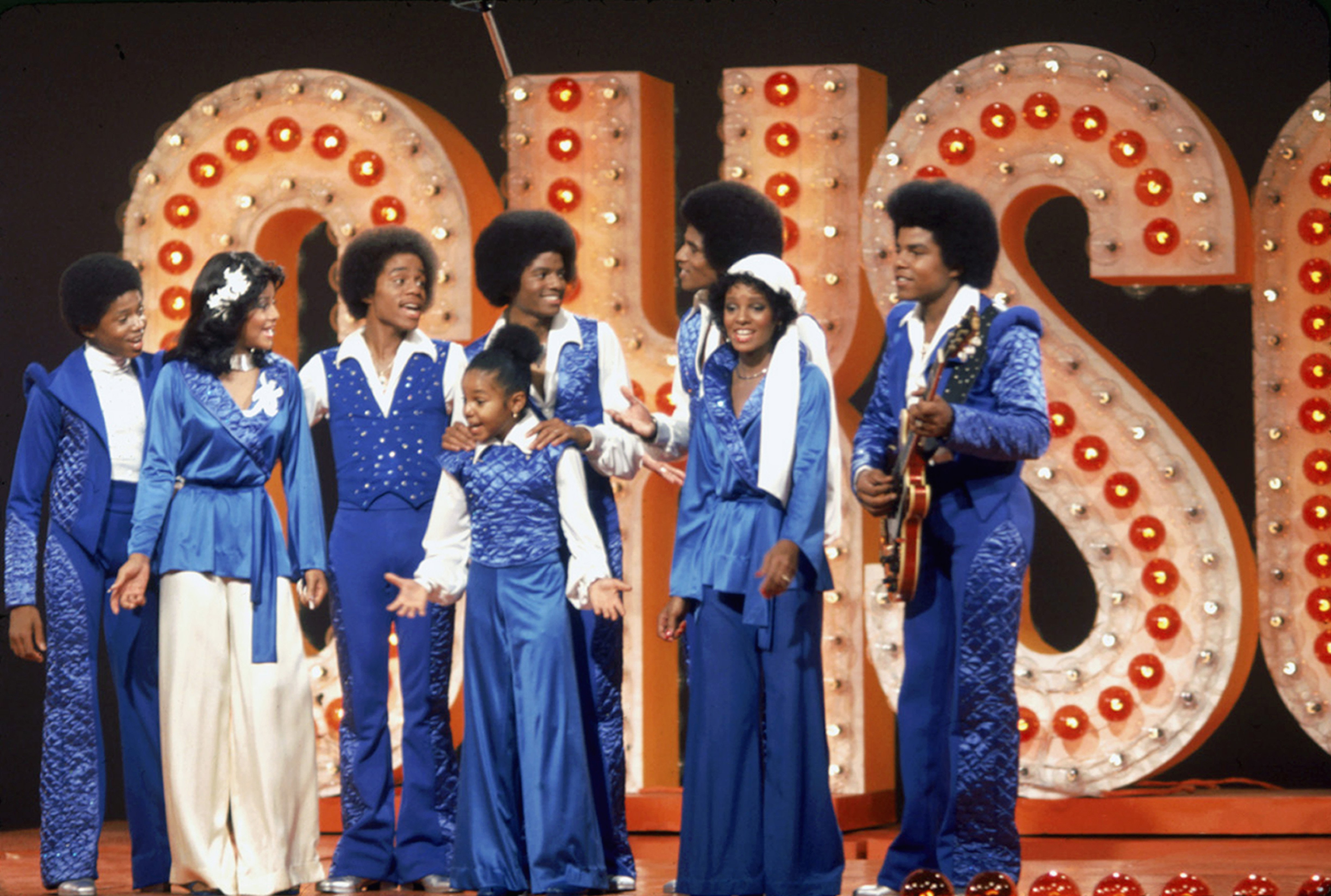 The Jackson family film a tv show at Burbank Studios, California, 13th November 1976. | Photo: Getty Images
To celebrate their mother, members of the family took to their various Instagram accounts to share well wishes and pictures of their time with Katherine.
Paris Jackson, daughter of late Michael Jackson ad granddaughter of Katherine shared a picture of the moment she kissed her grandmother and wrote: "to the queen ?♥️ #90." Similarly, LaToya Jackson said this of her mother:
"She has been an inspiration to us! A great example of unconditional love and kindness! Her Godlike ways! ‪Today she turns 90!."
LaToya posted the caption with a picture of herself and the elegant Katherine, who looked radiant as she donned on a purple skirt suit, which she accessorized with pearls.
Amazingly, Katherine and her son Jackie both share the same birthday. And her son Tito wished both his mother and brother a happy birthday saying: "Wishing my precious Mother and older brother Jackie lots of love, peace, happiness, and good health! ???????."
She was with him all the way even after his death.
Just like his brother, Jackie also shared a picture of himself and his mother admitting that he was blessed to share the same birth date with her. He also concluded the post saying: "Thank you to everyone for the birthday wishes and to my fellow Tauruses, I hope you are making the most of your #QuarantineBirthday.?"
Lovers of Katherine and followers of each family member took to the comments section of each post to wish Katherine a happy birthday. Many thanked her for being an icon and a pillar to the family. Someone also said:
"Happy birthday to the mother of the most talented musical family. Praying for peace, joy, happiness, and good health for you and yours always. ?????."
Katherine Jackson was born Kattie B. Screws in Barbour County, Alabama, on May 4, 1930. Her father later changed her name to Katherine Esther Scruse.
Joe Jackson and Katherine got married in 1949, and over the next 16 years of their marriage, she gave birth to ten children, five of whom made up the musical group the "Jackson Five."
Throughout the years the "Jackson Five" performed, Katherine was always there to support them and even served as their costume supervisor.
And when her son, the late "King of Pop," Michael Jackson, decided to go solo, she was with him all the way even after his death.
Asides from being a supportive mother, Katherine is also a loving grandmother and is the legal guardian of Michael's children following his death.
Please fill in your e-mail so we can share with you our top stories!