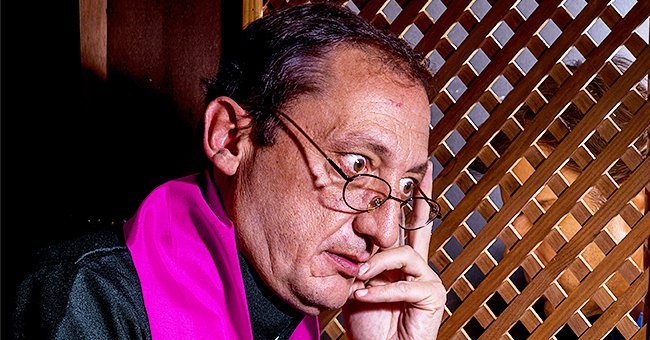 Shutterstock.com
Daily Joke: Man Goes to Confession to Speak to His Priest
A man having problems with his wife decides to seek the priest's help while confessing.
A middle-aged man goes to church to confess—a storm was brewing in his home, and he feared the outcome. Immediately concerned, the priest demands to know what was amiss to which the man replies,
"My wife is poisoning me."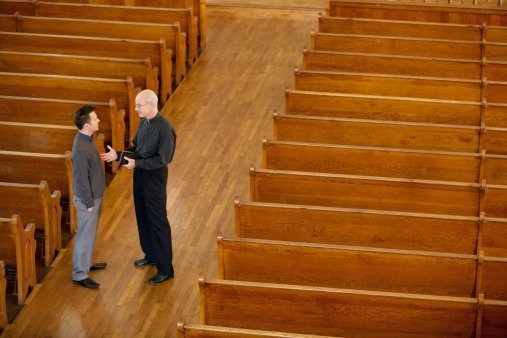 Priest pictured talking with man in church | Photo: Getty Images
The priest found it hard to believe, but the man seemed wholly convinced that his wife really was poisoning him. Distraught, he asks the priest for advice on what to do.
Still not convinced, the priest tells the man to reveal her name so he could get in contact with her and ascertain for himself that the man was indeed sincere.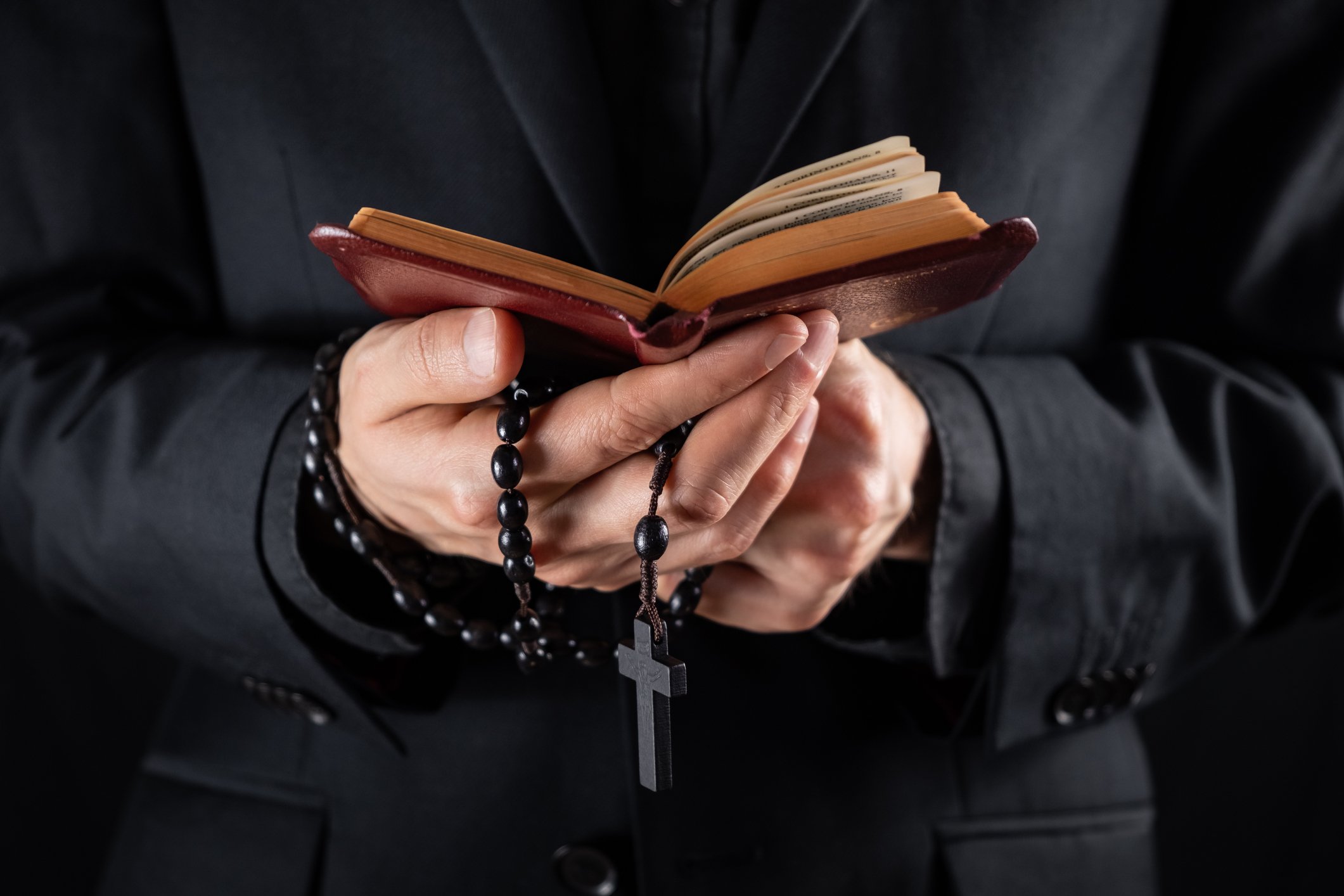 Hands of a christian priest dressed in black holding a crucifix and reading New Testament book | Photo: Getty Images
After telling the priest his wife's name, the man leaves for home, and a week later, the priest calls with news concerning his wife.
He tells the man he has spent close to three hours on the phone with his wife before advising him to "take the poison."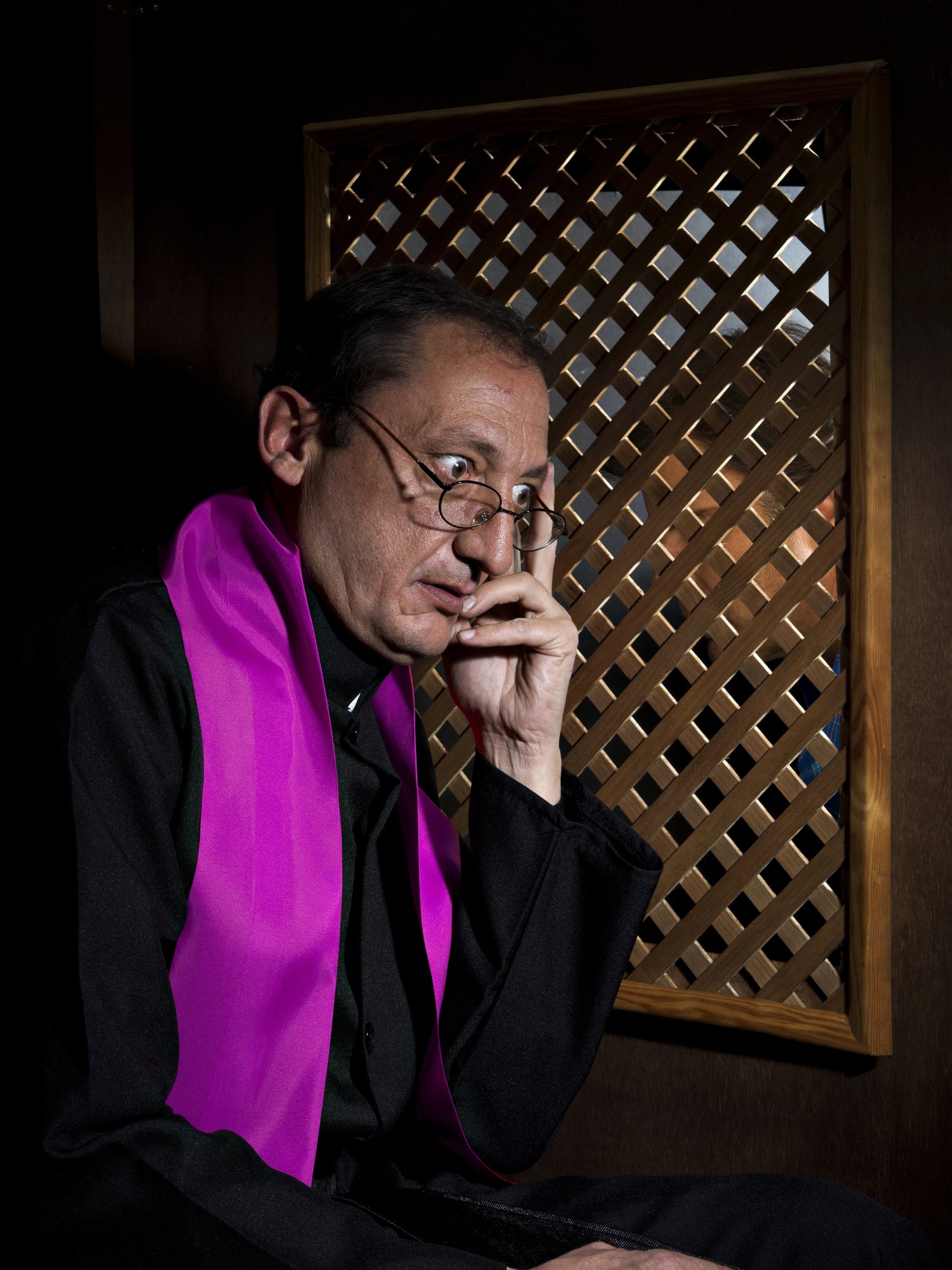 Confession | Photo: Getty Images
If you enjoyed this joke, here is another you'd love. An old man had passed on. In his honor, a wonderful funeral was held, and the preacher spoke about the enviable traits of the deceased. The preacher referred to him as an honest man, a loving husband, and a kind father.
At last, the widow leaned over to where her kids were seated and demanded quietly for one of them to go make sure the preacher was indeed talking about their father.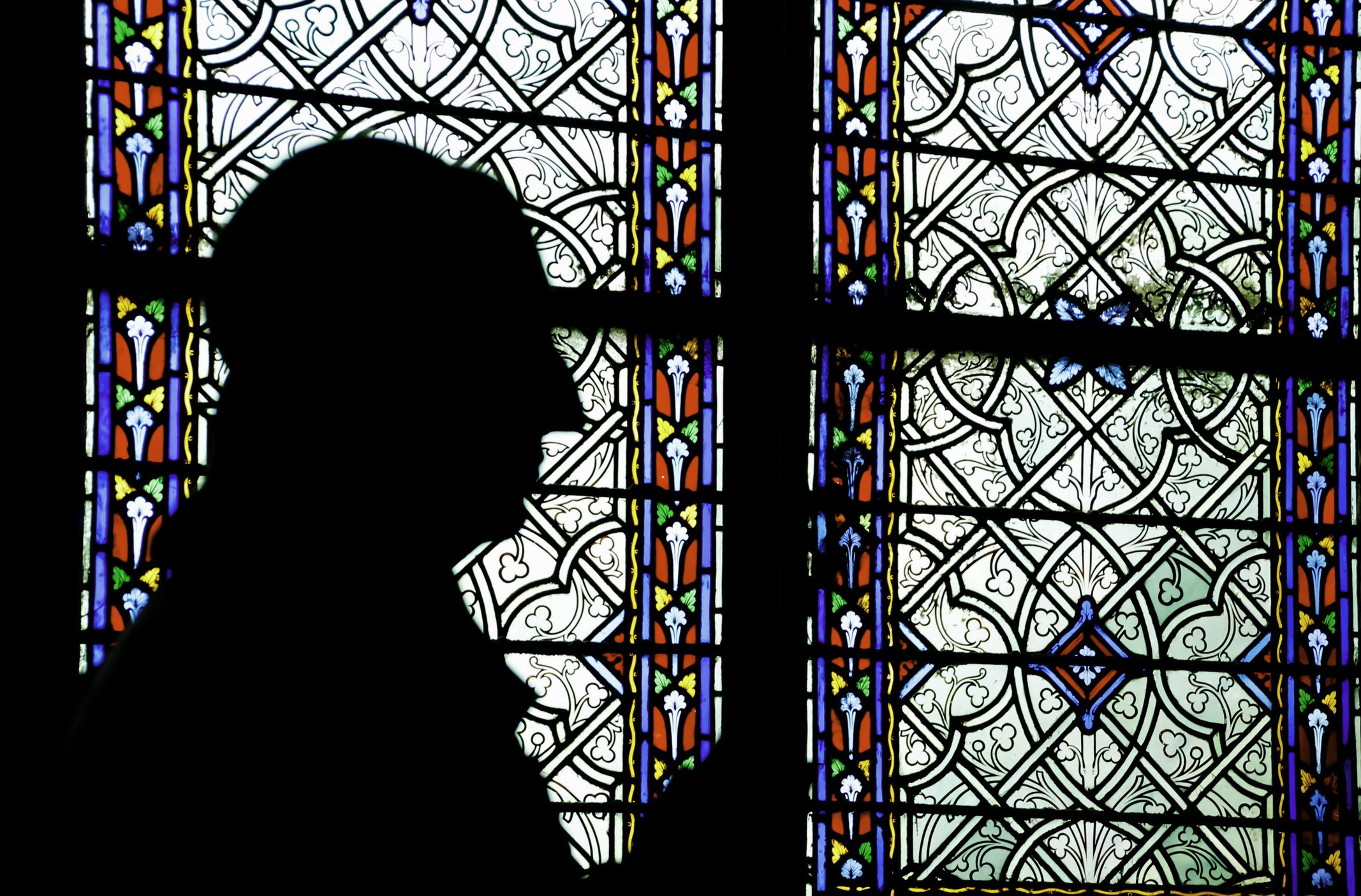 Man praying in front of stained glass window in church | Photo: Getty Images
A MAN AND HIS WIFE
A woman tells her boyfriend never to think twice about sharing his problems with her after their wedding so she could help lighten or alleviate them.
Grateful for the selfless sentiment, he thanks her for the kind offer but points out that he currently had no problems to speak of.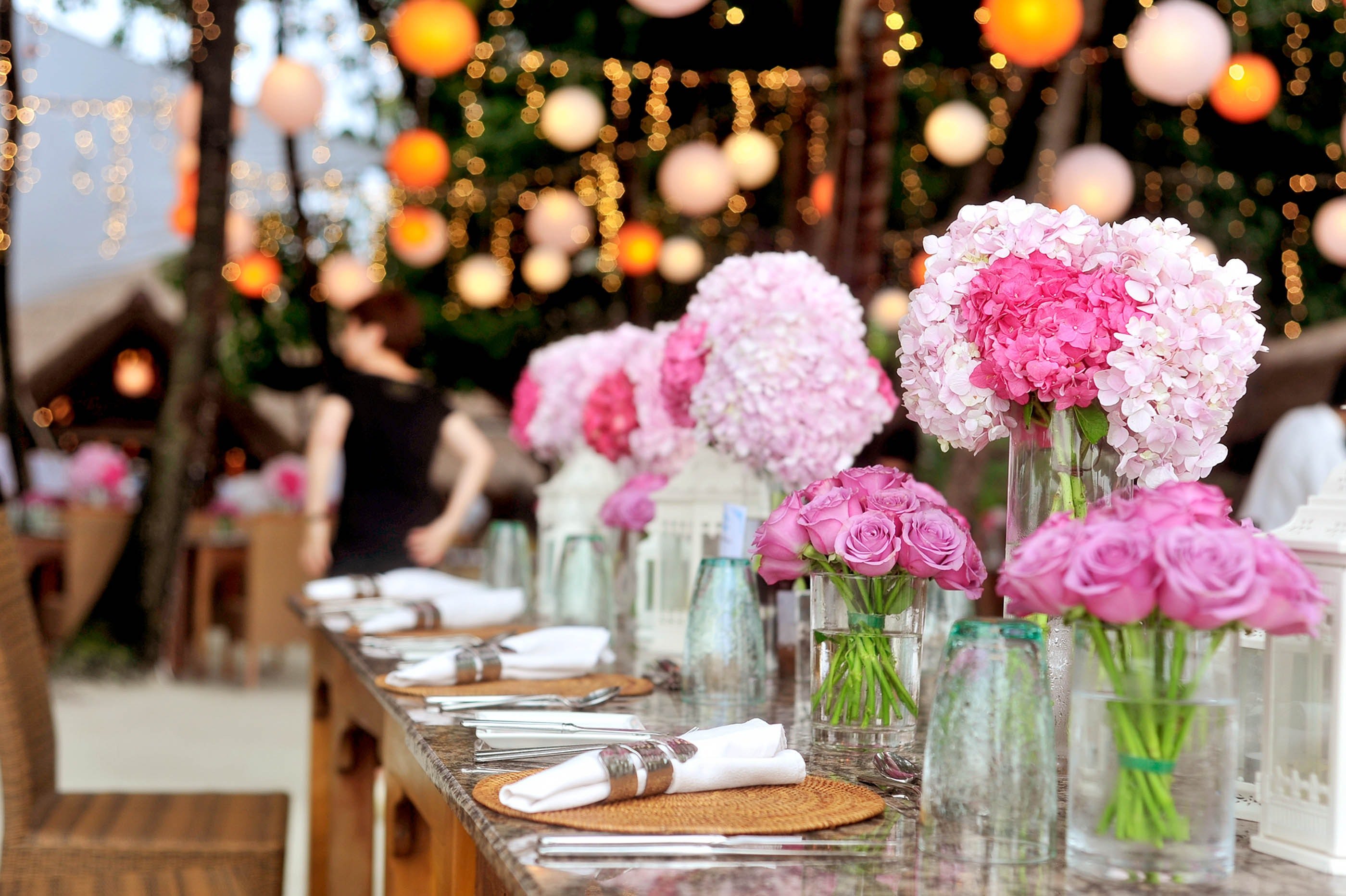 A wedding venue. | Source: Pexels
The woman chuckles then replies, "Well, that's because we aren't married yet." Do you think the wedding happened?
For more interesting jokes, click here.
Source:Startsat60
Please fill in your e-mail so we can share with you our top stories!