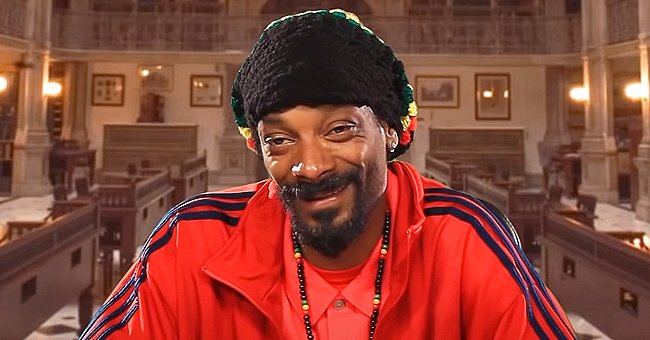 YouTube/SnoopDoggTV
Snoop Dogg's Only Daughter Dazzles in Knitted Jacket and Shows Neck Tattoo in New Photos
Snoop Dogg's youngest daughter, Cori Broadus, looks stunning in new photos shared to her Instagram account as she shows off her neck tattoo and short hairdo.
If there's something Snoop Dogg instilled in his children is self-confidence, and his daughter Cori Broadus certainly doesn't lack in that department.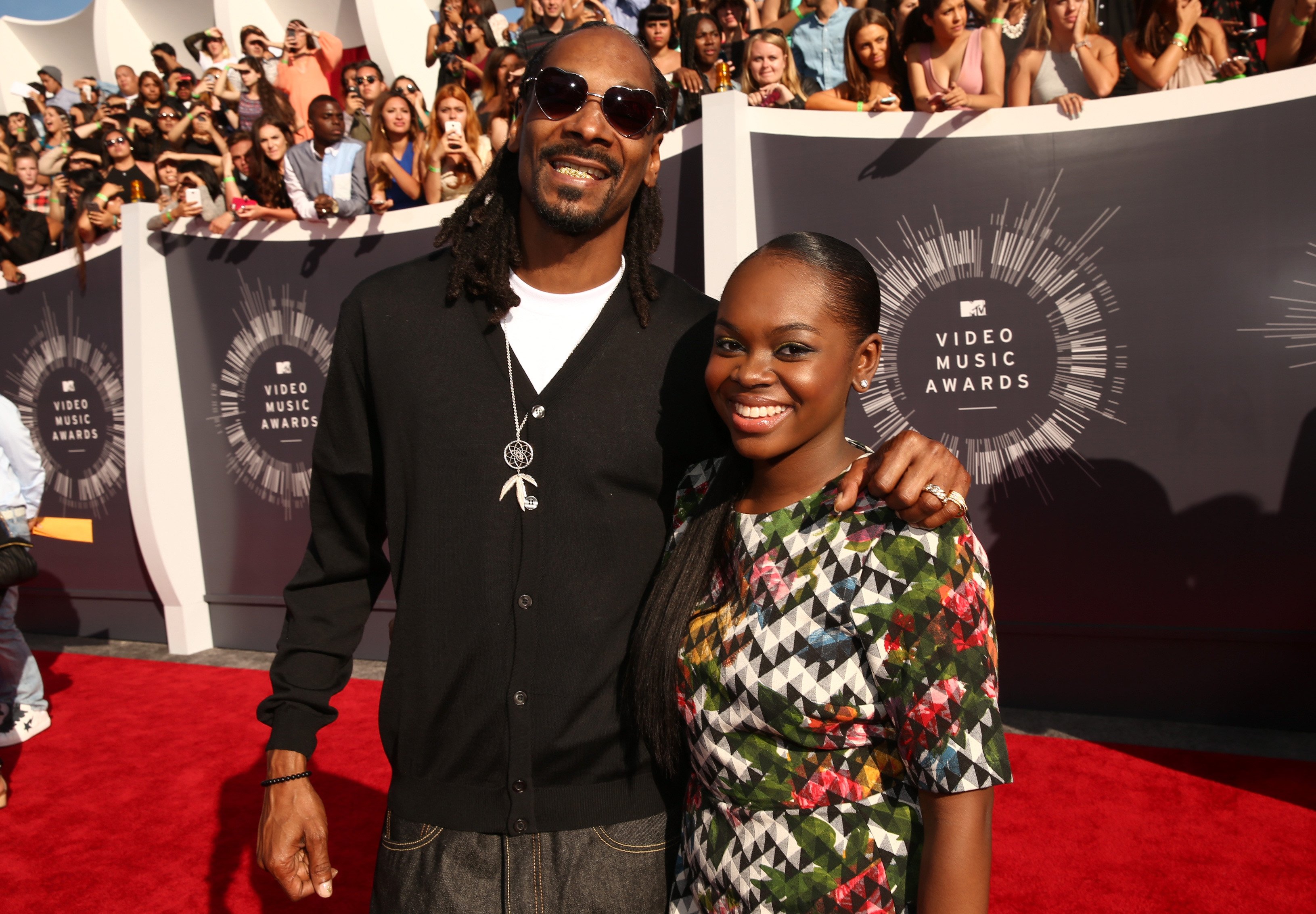 Snoop Dogg and Cori Broadus attend the 2014 MTV Video Music Awards at The Forum on August 24, 2014 in Inglewood, California. | Photo: GettyImages
The 20-year-old gorgeous singer recently took to Instagram to share a pair of pictures where she showed off her figure, and her new neck tattoo, in a knitted sweater and a pair of grey leggings.
Like her father, Cori is ambitious and wants to leave her mark in the music industry.
Cori looked fresh with no makeup on as she stared at the camera with a serious but relaxed expression on her face.
"She gets her way," Cori captioned the post, which garnered a great reaction from fans who had only words of praise and admiration for the young beauty.
CORI'S FACE TATTOO
Although few people seemed to comment on Cori's neck tattoo, she didn't get the same reaction last February, when she revealed her new ink in a place many people thought was distasteful for a young lady.
Cori took to Instagram to share a pic of a lettering tattoo with the word "Belle," which means Beautiful in French, on her right temple.
Many people thought it was a rushed decision that she will regret in the future. But considering that Snoop Dogg has never played by the rules, it shouldn't be that surprising that his children are as eccentric as him.
SAVIOR OF HER PARENTS' MARRIAGE
Cori, who also goes by the artistic name CHOC, was diagnosed with lupus when she was a little girl. Sadly, her diagnosis came at a time when her father, Snoop Dogg, and her mother, Shante Broadus, were in the process of divorcing.
Although it was Snoop who filed for divorce in 2004—a move he would later confess he made because he was carried away by fame and money—he realized, in part thanks to Cori's illness, that he needed to be with his family.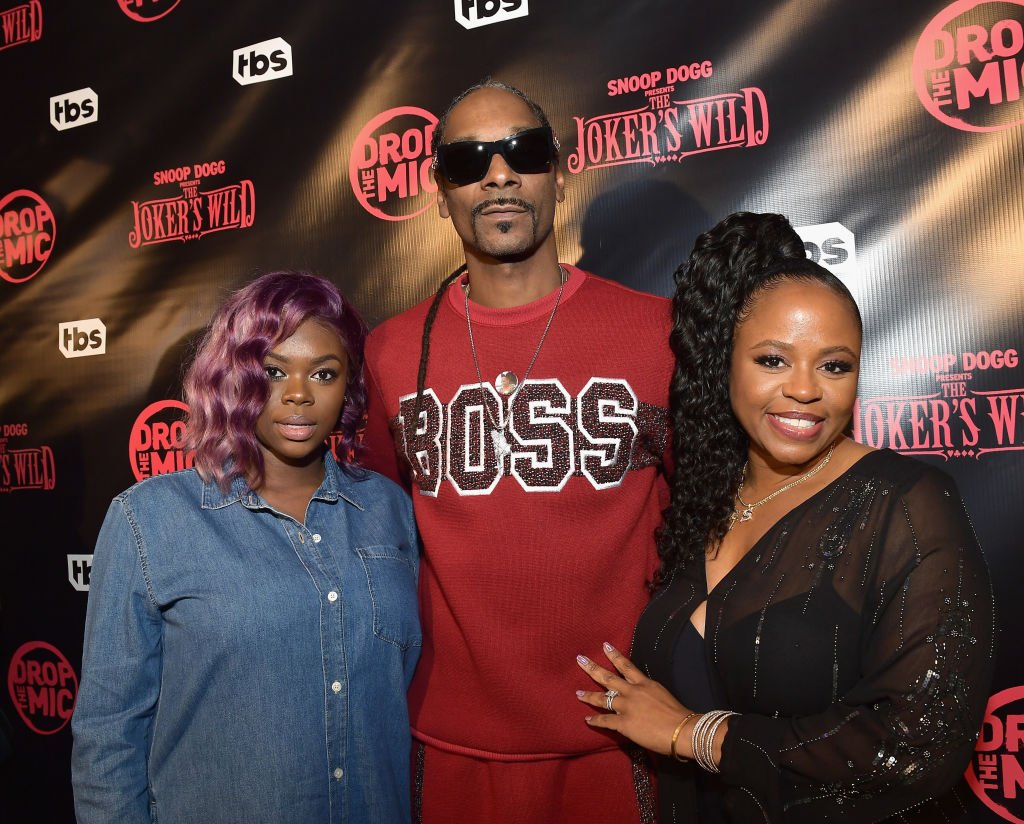 Cori Broadus, host Snoop Dogg and Shante Broadus at TBS' Drop the Mic and The Joker's Wild Premiere Party at Dream Hotel on October 11, 2017 | Photo: GettyImages
Snoop and Shante eventually renewed their vows in 2008, in a surprise ceremony that the rapper planed with the help of his friend and mentor Charlie Wilson.
CORI'S MUSIC CAREER
Like her father, Cori is ambitious and wants to leave her mark in the music industry. She started singing as a teenager, and her first single "Daddy's Girl," was a collaboration with her dad released in 2012.
Then, in 2017, Cori released "Sittin in My Room," a song that paid homage to Brandy Norwood's track on the 1995 soundtrack of the film "Waiting to Exhale."
Back then, she was still going by the artistic name Cori B. However, she has now released three singles as CHOC, including "Love Me For Me," "Same," and "New Phone, Who dis?".
Cori is not letting lupus control her life, and although the disease will affect her for life, it seems like she's determined not to let it define her or her uprising career.
Please fill in your e-mail so we can share with you our top stories!