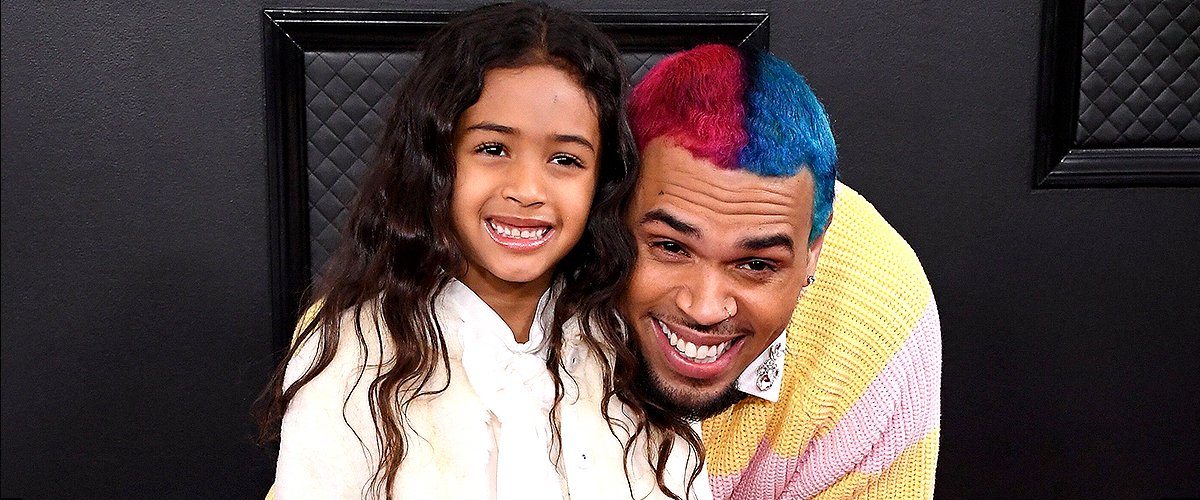 Getty images
Nia Guzman Is a Doting Mother of Three Kids — Glimpse into Chris Brown's Ex's Life

Chris Brown's ex Nia Guzman has welcomed her third daughter, rumored to be rapper Vado's child.
Nia Guzman Amey first came to the public's attention when it was revealed that she had given birth to a child by controversial singer/ songwriter Chris Brown.
Guzman, who was a model, and the mother of a daughter, teen daughter, became involved in a bitter custody battle with Brown over their daughter, Royalty.
Guzman, with three girls to raise on her own, is busy studying to become a nurse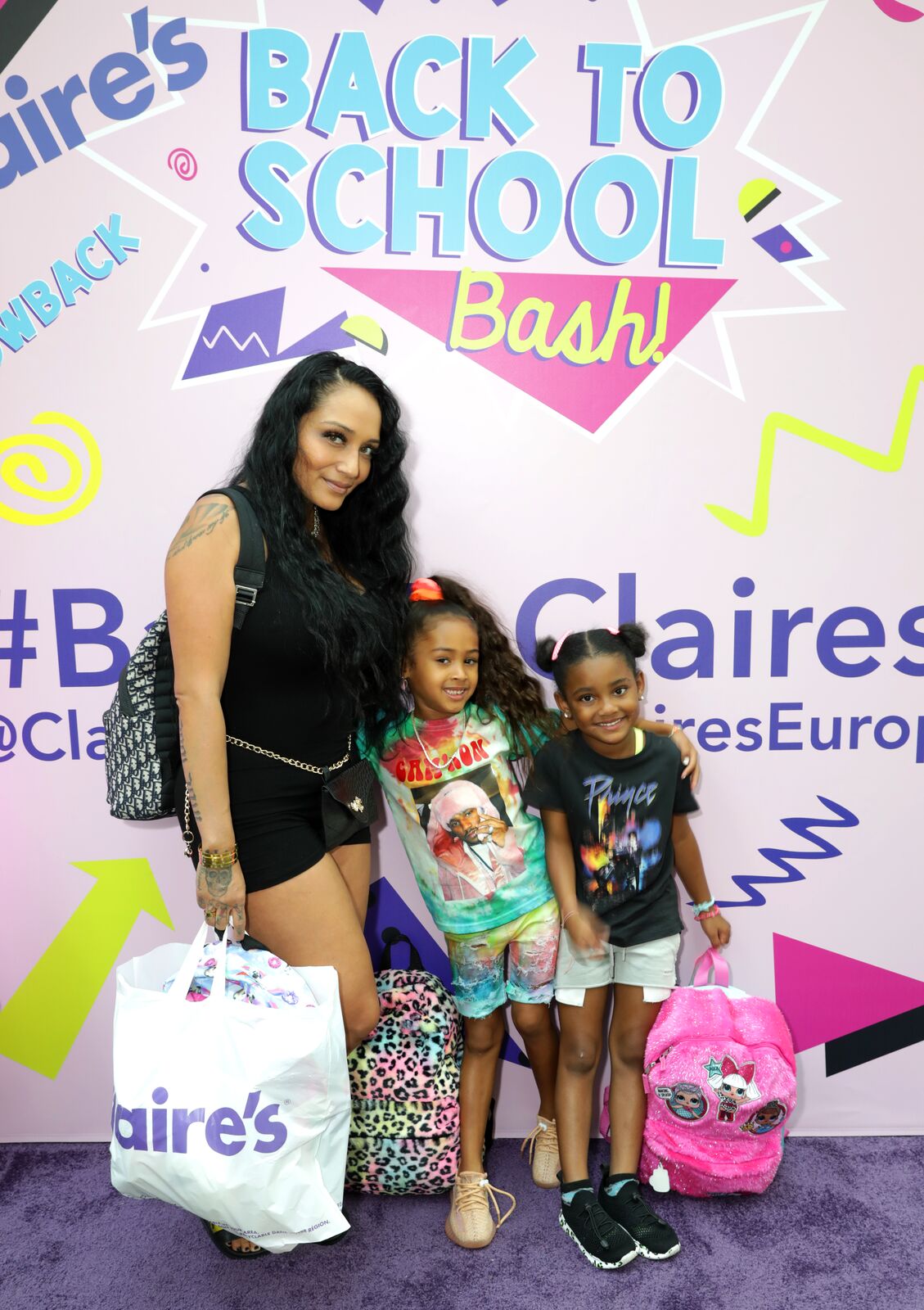 Nia Guzman, Royalty Brown and Dayci at Claire's Back to School Bash in Canoga Park California in 2019 | Source: Getty Images
A FRIEND OF CHRIS BROWN'S GIRLFRIEND
Guzman was a friend of Brown's girlfriend, actress and fellow model Karrueche Tran, and the singer started following her on Instagram. According to Guzman, Brown pursued her ardently for months, before she gave in and initiated an affair with him.
At the time she had her relationship with Brown, Guzman was married to the father of her daughter Zillah Jade Amey, Terry Amey. Amey stated:
"It ain't going to take a rocket science to figure that out. I got a divorce because Nia got pregnant by someone else."
PATERNITY IN DOUBT
But when Guzman broke the news of her pregnancy to Brown, he had doubts. After baby Royalty was born in May 2014, Brown requested several paternity tests, after which it was confirmed that he was indeed Royalty's father. Brown revealed:
"During me and Karrueche's [first] breakup, like August and September [2013] was when my child was conceived."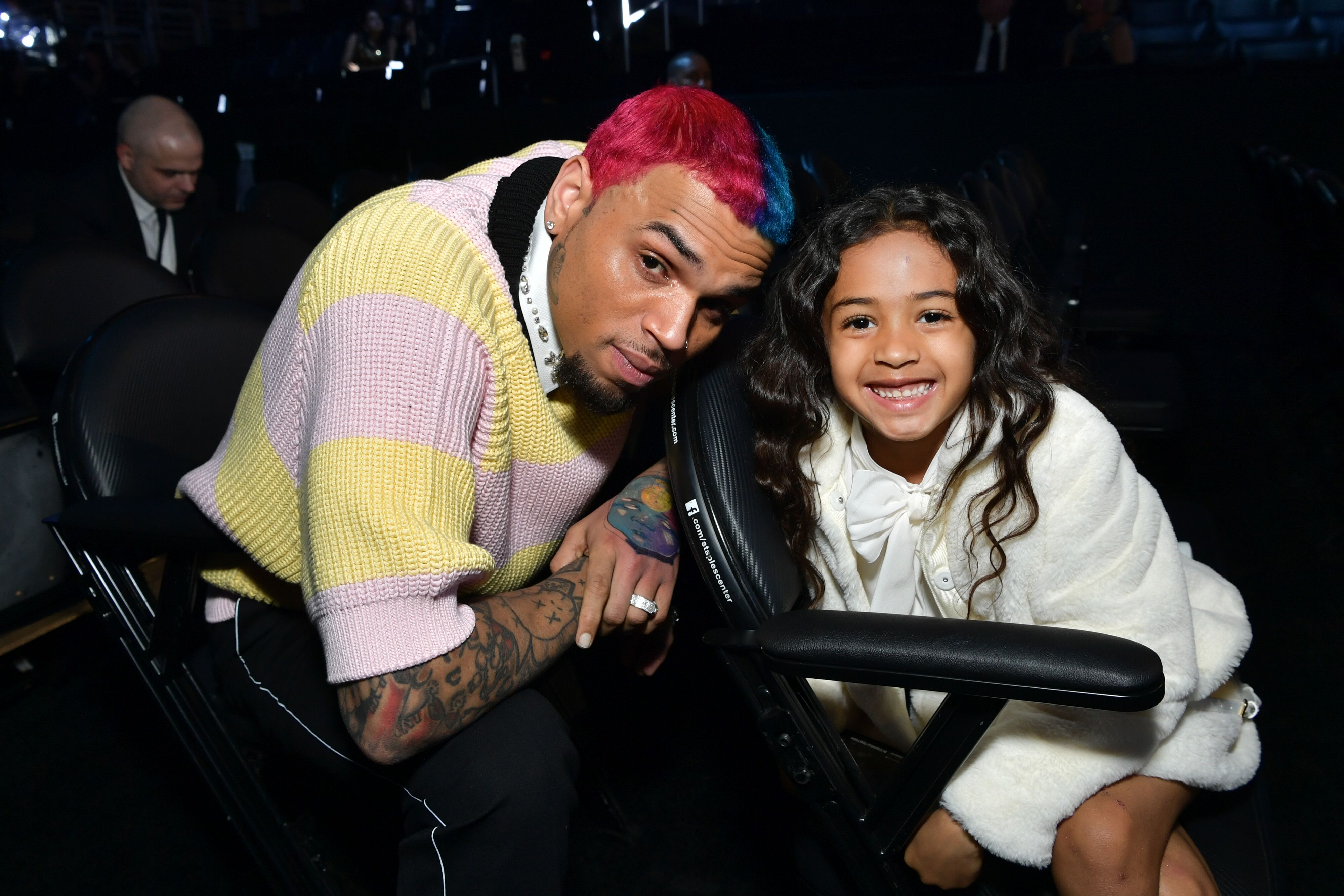 Chris Brown and daughter Royalty Brown at the 62nd Annual GRAMMY Awards in Los Angeles | Source: Getty Images
THE CUSTODY QUESTION
Guzman and Brown tussled over the custody of their child in 2015, and the couple was attributed joint custody of Royalty. The singer was ordered by the courts to pay child support to the tune of approximately $2,000 a month.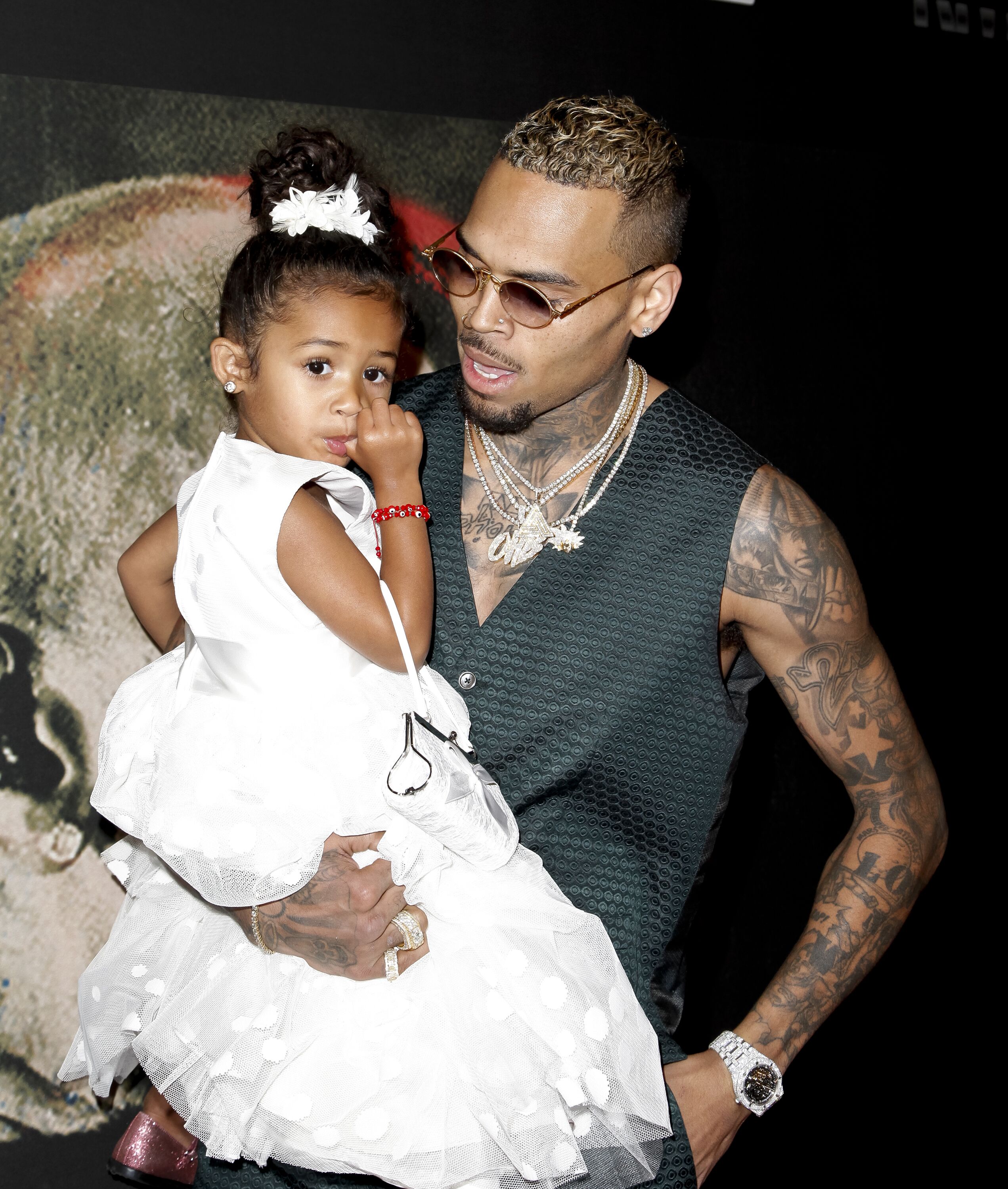 Royalty Brown and Chris Brown at the premiere of 'Chris Brown: Welcome To My Life' in 2017 in Los Angeles | Source: Getty Images
In addition to this sum, Brown paid for Royalty's private school, which cost $10,000 a month. But in late 2018, Guzman claimed the amount was woefully inadequate, considering Brown's $4 million a year income.
Guzman requested a monthly allowance of over $18,000 and an additional retroactive payment of a hefty retroactive payment of $190,000. The courts attributed Guzman $17,743 a month, but as of July 2019, she has accused Brown of not paying child support.
WELCOMING DAUGHTER #3
In late June 2019, Guzman stunned her fans by posting a snap of holding the hand of a newborn and announced the arrival of a daughter, Sinatra L.A.. She had kept her pregnancy secret and has not named her daughter's father.
Royalty didn't just get a new baby sister in 2019, she also got a baby brother. Her father welcomed his second child, a boy named Aeko Catori who was born to Brown's girlfriend's Ammika Harris in November 2019.
NIA GUZMAN LOOKS TO THE FUTURE
Guzman, with three girls to raise on her own, is busy studying to become a nurse and has recently announced that she is launching a unisex clothing line with her daughter Royalty's name, Royalty Brown Clothing.
The line is reported to include "monster graphics, two-pieces, and cosmetics".which will probably be marketed through social media, where Guzman has a following of over 500,000, and Royalty just 5 years old, has a following of over 800,000 fans on Instagram and a best-selling line of children's clothes.
The tiny girl is a celebrity in her own right and is busy racking up the $$$ (or mom is doing it for her) promoting products and services on her Instagram page.
SINGING FOR DAD
On May 5, 2020, Brown turned 31, and he celebrated that special date with a two-tier birthday cake. Alongside dad as he blew out the candles was Royalty, who showed that she's inherited her dad's fine-tuned pipes by singing him Happy Birthday.
Father and daughter were ultra-cool in matching hats, and maybe next year, little brother Aeko Catori will be singing along at Brown's 32nd birthday party.
Despite their past differences, and gripes over money, Nia Guzman and Chris Brown are loving and devoted co-parents to their little princess.
Please fill in your e-mail so we can share with you our top stories!