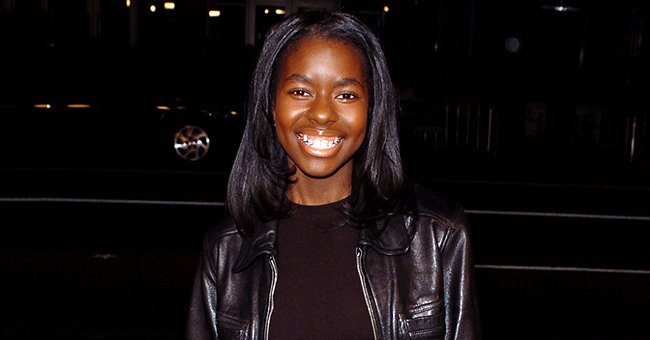 GettyImages
Camille Winbush AKA Vanessa Thomkins from 'Bernie Mac Show' Stuns in Long Skirt & Face Mask

Star Actress, Camille Winbush, is "still not wearing pants" as she steps out in a beautifully patterned skirt and tight black top amid the ongoing COVID-19 pandemic.
Many people are spending their time indoors to protect themselves from the COVID-19 infection, but sometimes people have to step out for one reason or the other.
Camille Winbush is not left out as she recently posted a picture of herself outside her house. Although she was outside, the actress still tried to protect herself with the use of a face mask.
Camille Winbush at the "There's No Place Like Home" 20th AnniverSoiree on November 5, 2017. | Photo: Getty Images
Camille was rocking a stylish maxi skirt, a tight black top and some cute sandals. The pale blue backpack which hung from her shoulder complemented her stunning outfit.
The "Bernie Mac Show" star folded her arms while standing in front of a white wall with a cute pose. The picture was captioned:
"Losing my mind. Standing in line. Feels like a crime. Got nothin' but time. Boutta spend this dime ? #Barz ?"
Camille is well known for the "Bernie Mac Show," in which she portrayed the cheeky Vanessa Thomkins.
The show, which was her big break, came when she was 11, but she had stepped into the world of entertainment much earlier at the age of two.
Her part as Vanessa Thomkins, which went on for five years, brought her a lot of fame as well as accolades. Among the awards she won was the NAACP image award and a young artist award.
Another thing she got from the show was some incredible advice from actor Bernie Mac. She spoke about it during an interview with HYPE MAGAZINE:
"He told me that, 'When people call you a star, you're so famous, you're this and that, don't let it go to your head...'"
Winbush has been able to remain humble throughout her 27-year career because of her family.
According to the 29-year-old, they have never treated her in a unique way, even though she has been on TV. She was brought up like a normal kid.
Camille had landed many roles since her time on the "Bernie Mac Show" ended when she was sixteen years old.
Some of her most recent roles include working on shows like "The secret life of the American Teenager," " The Choir," and also in a movie: "Everything But a Man" (2018).
The 29-year-old actress also does some voice over work, which she says is much easier than being on television.
Please fill in your e-mail so we can share with you our top stories!