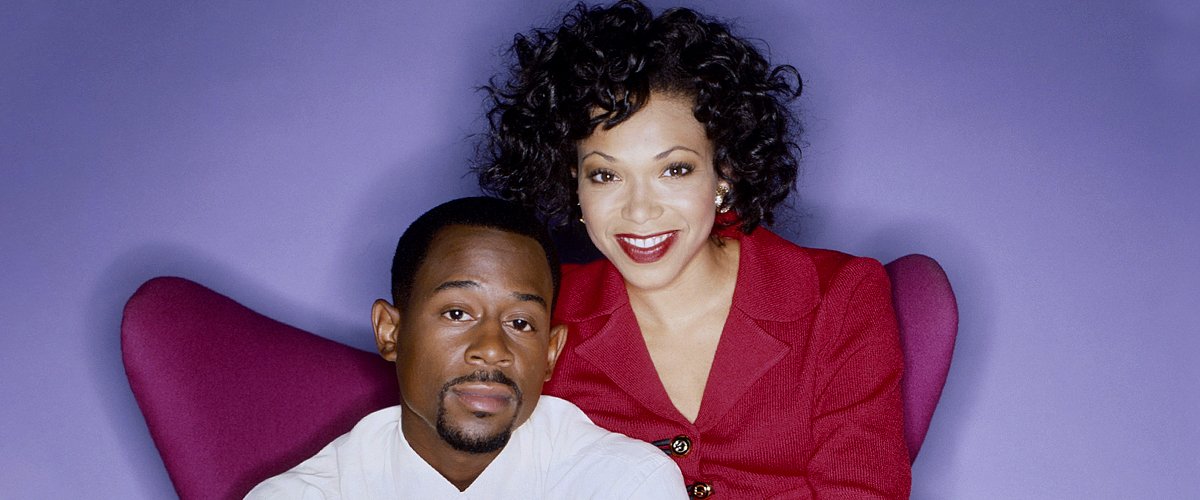 Getty Images
Tisha Campbell and Martin Lawrence's Relationship Including a Lunch That Reconnected Them

"House Party" star Tisha Campbell and "Bad Boys" actor Martin Lawrence finally broke their silence on the 1997 legal tiff that transpired between them while they co-starred on "Martin."
Tisha Campbell, who played Sydney in the 1990 comedy series "House Party," was cast in the Fox sitcom, "Martin" as Regina "Gina" Waters-Payne alongside the famous actor, Martin Lawrence.
Throughout the series, Martin Lawrence and Tisha were portrayed to be deeply in love, and the characters radiated chemistry despite the controversy between them.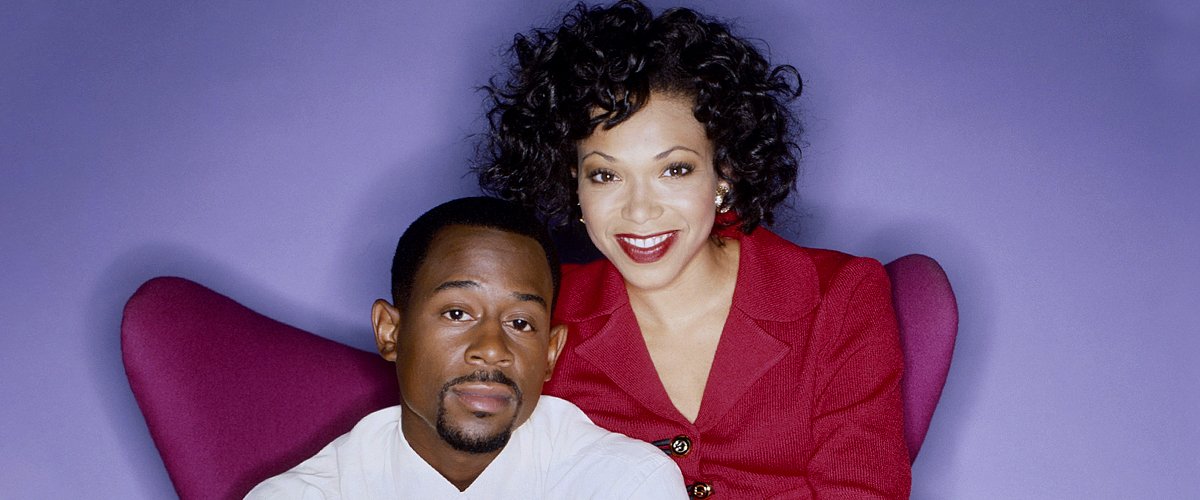 Martin Lawrence and Tisha Campbell of the tv show "Martin" pose for a portrait in Los Angeles | Photo: Getty Images
The on-screen lovebirds were always focused on each other on the show and never what other people were saying about them. More often than not, the pair made a habit of constantly professing their love for each other on "Martin."
The light-hearted back-and-forth between both characters kept viewers engaged and made them love the show even more. Martin Lawrence and Tisha Campbell shared a dynamic balance and never took things too seriously.
Judging from what was brought to their screens, fans would never have guessed that there was a continual boiling argument between their favorite on-screen partners.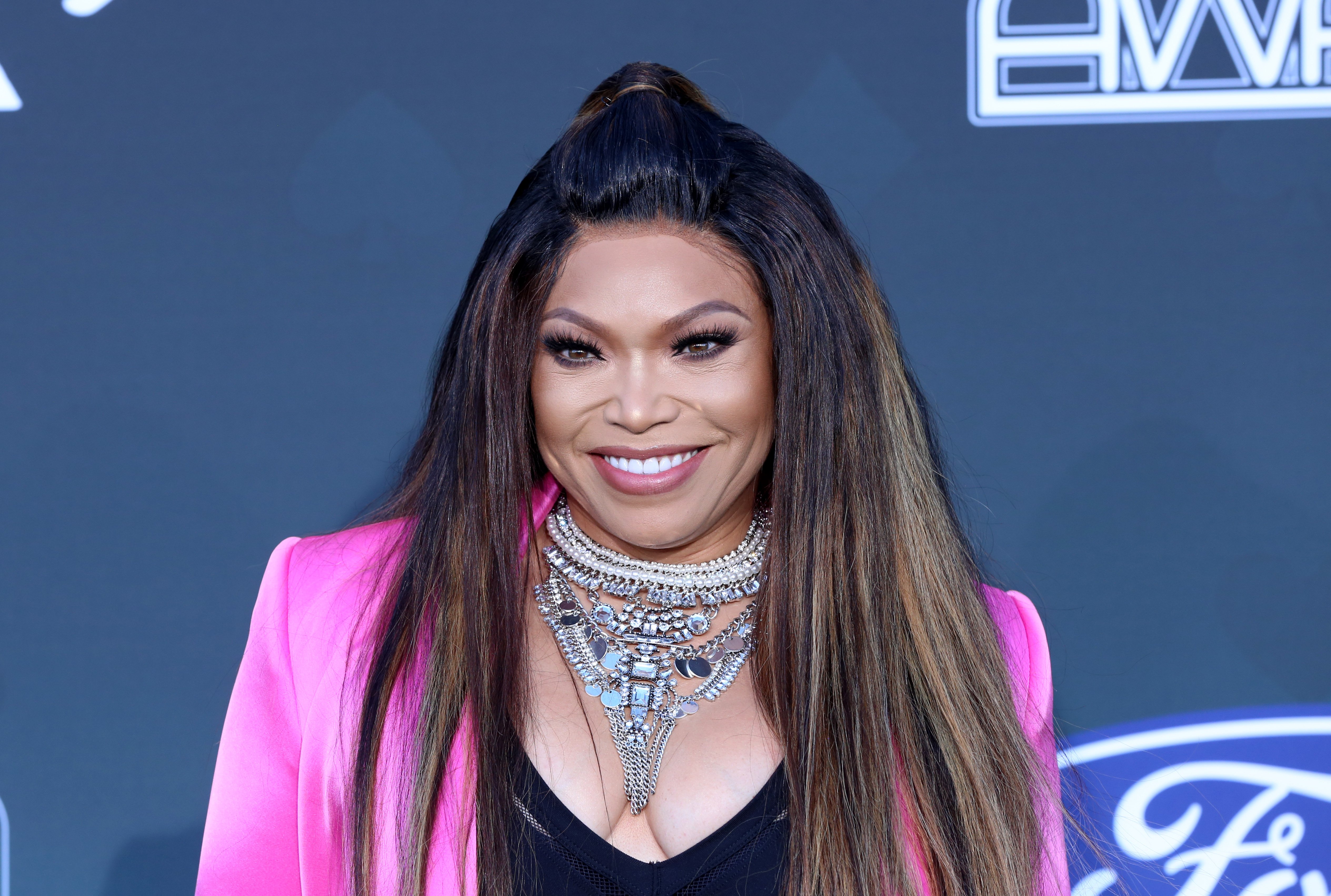 Tisha Campbell attends the 2019 Soul Train Awards at the Orleans Arena on November 17, 2019 in Las Vegas, Nevada. | Photo: Getty Images
WHERE IT ALL WENT WRONG
In 1997, the sitcom, which many looked forward to watching for its excellent time full of laughs and lightheadedness, came to an unexpected end.
This was brought on by Tisha's decision to file a lawsuit against her co-star, Lawrence, and the show producers. The actress accused Lawrence of sexually harassing her, adding that the working conditions on the set were intolerable.
Unable to keep up any longer with what she felt were harsh conditions, Tisha Campbell's "Martin" journey ended abruptly in December 1996.
Martin Lawrence attending a movie premiere | Source: Getty Images/GlobalImagesUkraine
The production continued without her, and Gina from "Martin" was no more. Her absence was smartly covered up with a storyline of a romantic voyage in which her character, Gina, missed the boat.
After the show, both parties refused to comment any further on the matter publicly. The five-season franchise slowly crawled to its termination in May 1997, and fans were more than hurt at the disappointing end the show came to.
Tisha only returned for the show's one-hour season finale on strict conditions which unsurprisingly, stated that she and Lawrence would not film on set at the same time.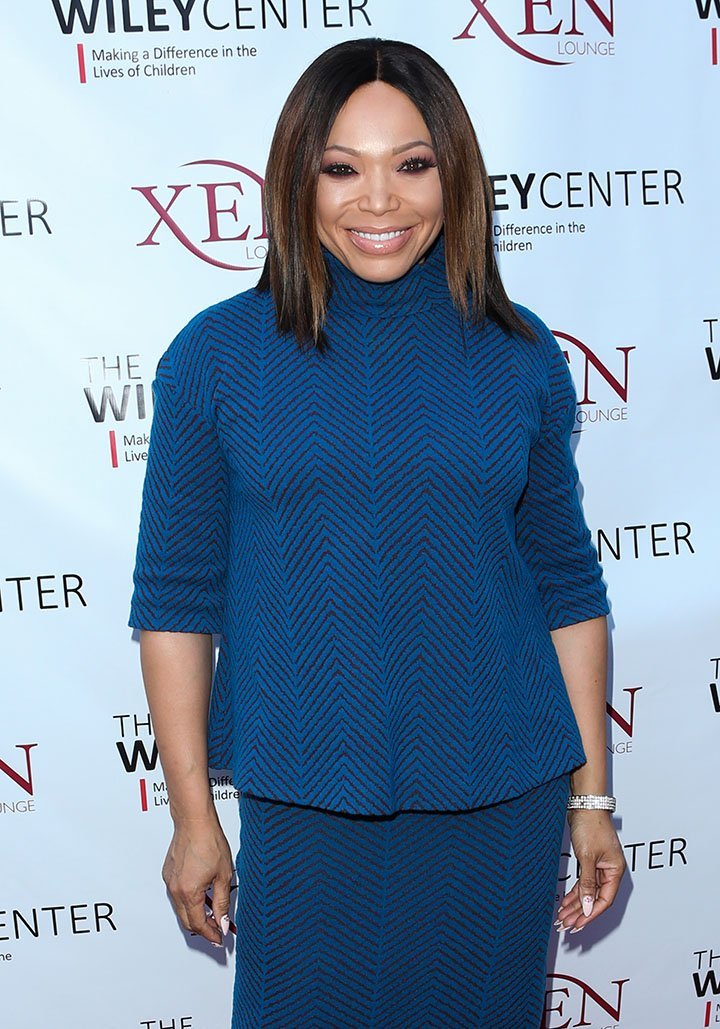 Tisha Campbell at the benefit for children with autism on April 17, 2016 in California | Photo: Getty Images
MARTIN FINALLY RESPONDS TO THE QUESTIONS
Three decades after the show first aired and nearly twenty-five years after it's unsavory end, Lawrence finally opened up about his side of the story in an interview.
In a GQ interview ahead of the release of his "Bad Boys" sequel, the actor sat down to chat a bit about events of the past. He said:
"None of that was true. We don't need to talk about something that just didn't happen. So I just decided to walk away from the show."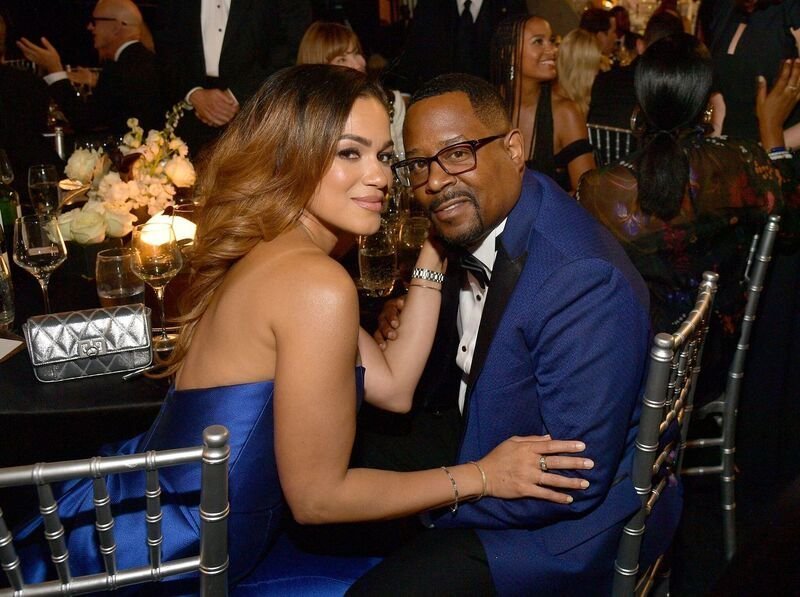 Martin Lawrence and his fiancee Roberta at an Awards Show | Source: Getty Images
Lawrence passed the legal brawl as a small issue that was not worth delving into and emphasized that contrary to public opinion, he was not canceled off the show but left on his own terms and will.
He added that he and Tisha had reconciled and were no longer at odds with each other. The actor said that all he had for Tisha and her family was love.
TISHA WAS SHOCKED AT LAWRENCE'S RESPONSE
Shortly after Lawrence's GQ interview, Campbell appeared on Global's "The Talk" and responded to her former co-star's statement.
The actress expressed her shock at how the "Big Momma's House" star had treated the delicate matter with a dismissive attitude as though the whole thing was a joke. She said:
"I can't go into much detail about the past because there was a confidentiality agreement. But, what I can say is… I was actually kind of shocked."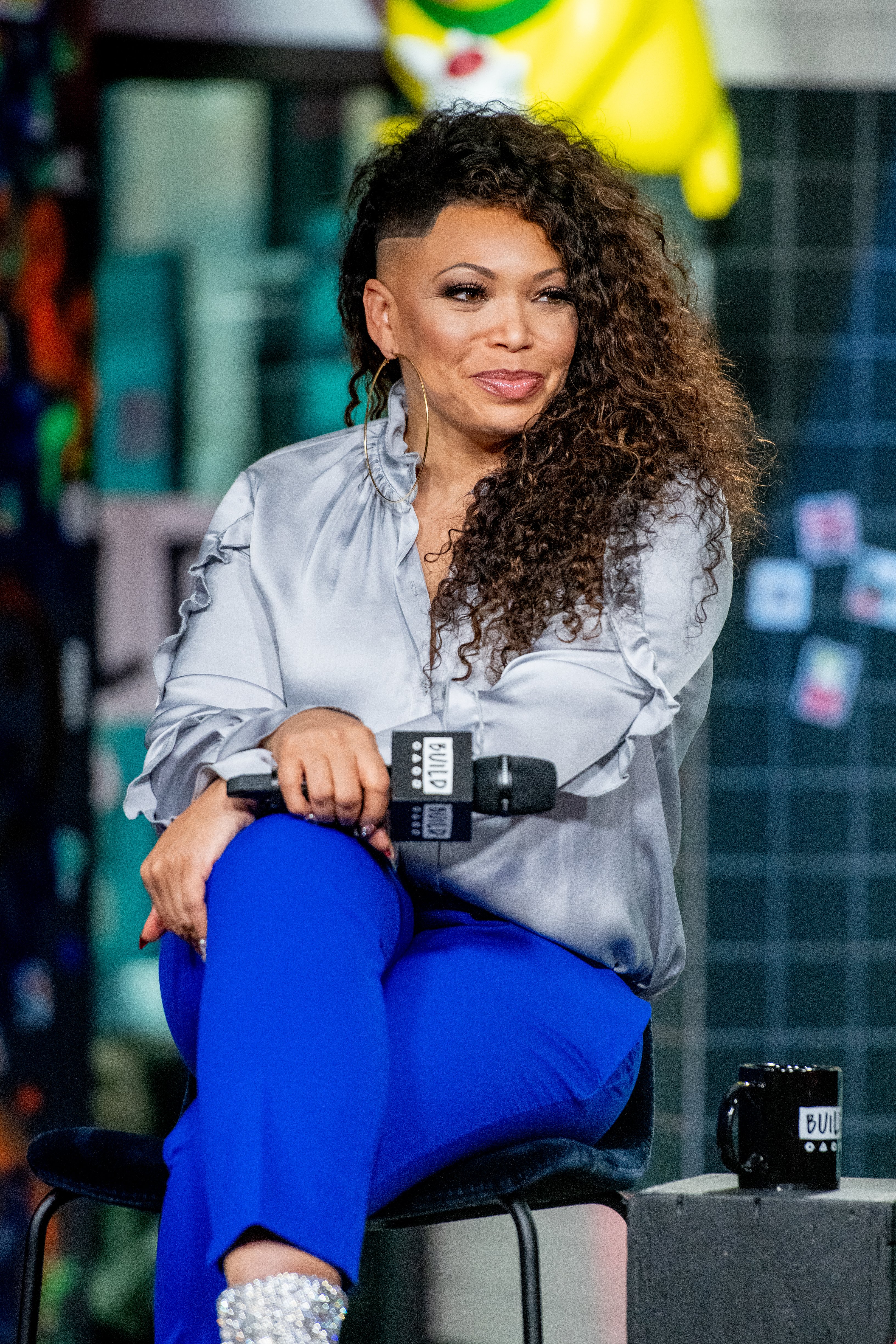 Tisha Campbell discusses "The Neighborhood" with the Build Series at Build Studio on November 20, 2018 in New York City. | Photo: Getty Images
The "Rags to Riches" actress explained that she had been so appalled that she had to speak with Lawrence himself.
He told her not to read too much into his words in the interview. Martin Lawrence added that he believed that too many people were trying to dredge up things from the past to make news in the present.
He assured her that he had nothing but love for her and her family and emphasized that they were "good."
Tisha confirmed that even though she had a mouthful of objections, the Tisha Campbell and Martin Lawrence feud was over.
The feuding stars had been able to settle their differences over lunch, and both parties have moved on and shifted their focus to other things since the public mess sprung up.
In 2018, reports revealed that Duane Martin, Tisha Campbell's husband, and the actress had finally divorced. The pair first separated in 2016 after more than two decades together.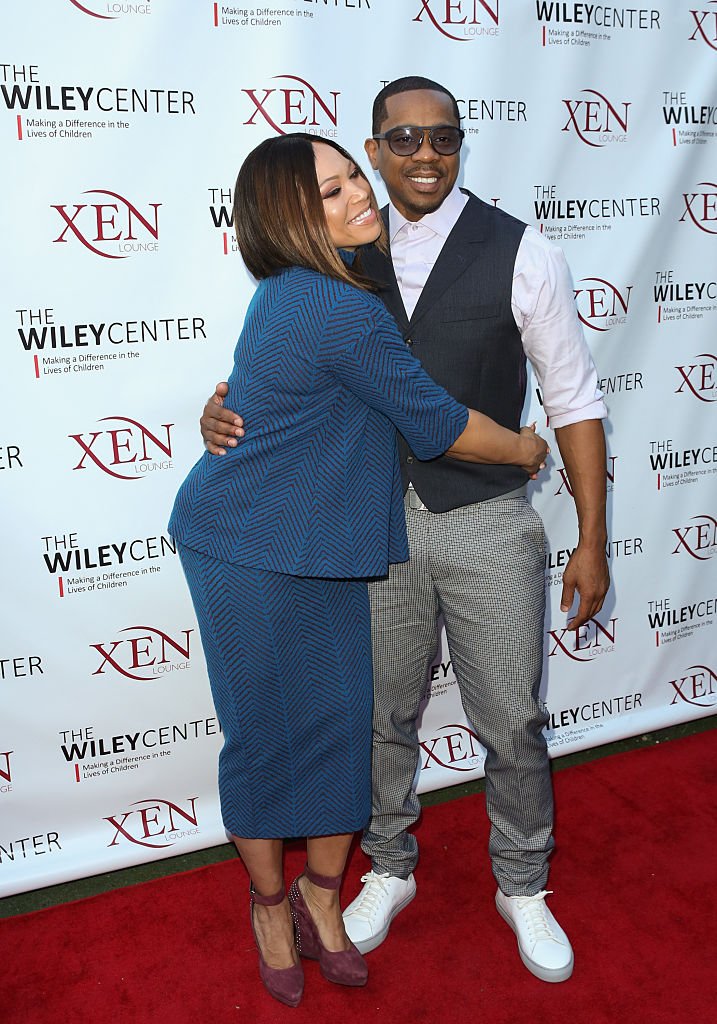 Tisha Campbell Martin (L) and Duane Martin (R) attend the benefit for children with autism at Xen Lounge on April 17, 2016 | Photo: Getty Images
Over the course of their relationship, the pair welcomed two sons — Ezekiel and Xen. The actress is living her best life with the past behind her. The once-feuding stars are once again, friends, after finding a way to settle their scores.
Please fill in your e-mail so we can share with you our top stories!