LisaRaye McCoy of 'Single Ladies' Dotes on Her Mini-Me Granddaughter Bella
LisaRaye McCoy would often share her moments with her granddaughter on her social media. They're often in coordinated outfits and they recently bonded during the quarantine.  
LisaRaye McCoy is a doting grandmother to her 3-year-old granddaughter, Bella Rae Jeune. Just surf through her social media and you'll see how much she enjoys spending time with the little cutie.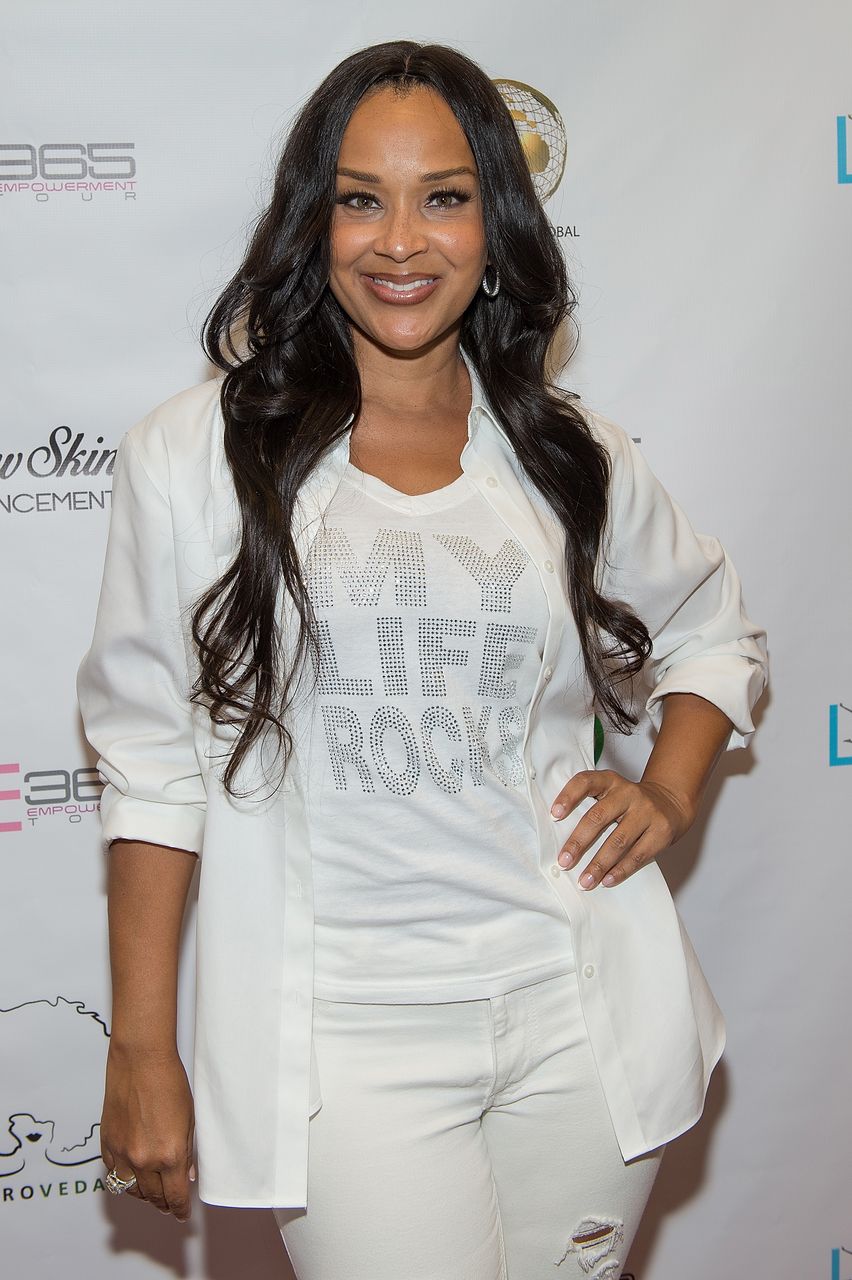 Bella is the daughter of LisaRaye's only child, Kai Morae Pace, whose father was Lisa's former boyfriend, Kenji Pace. The actress was in her early twenties when she had Kai so we're not surprised that she's a glowing grandmother at her young age of 52.
We've seen many images of LisaRaye with her granddaughter, some of them showcasing the duo's matching outfits.  For instance, they rocked pearl-studded dresses when they attended this year's American Black Film Festival in February.
Without other children aside from Kai, Lisa is definitely cherishing every moment she has with her only granddaughter.
Lisa and Bella beamed as they modeled their similar outfits to complement their matching hairstyles. They wore their hair down in big curls framing their faces.
Lisa shared a clip of the two of them enjoying themselves as they channeled different poses against a screen of laser lights. "The making of a lil star," she captioned it.
Back in October, Lisa made an appearance on "The Wendy Williams Show" with Bella accompanying her backstage. She shared a photo of the two of them looking hip in their coordinated outfits.
Lisa, who's known to frequently wear white, wore a white top with a silver jacket and jeans from her own collection. Bella matched her grandmother in a white knitted sweater and denim pants.
More recently, we witnessed how the two bonded while in quarantine. Lisa shared images of them experimenting with face paint. Bella looked cute sitting and smiling as her grandmother worked on her face.
"This is how we spent passing some time away" LisaRaye wrote to caption her slideshow. "Maybe cooking lessons tomorrow. Stay in and being productive with fun."
LisaRaye was first married to American football player Tony Martin for two years from 1992 to 1994. In 2006, she became the First Lady of Turks and Caicos when she married its Prime Minister, Michael Misick. However, this only lasted until 2008 when the couple announced their divorce filing.
Without other children aside from Kai, Lisa is definitely cherishing every moment she has with her only granddaughter. We are certainly happy for her to be experiencing this kind of priceless joy.