Fantasia Barrino Pays Sweet Tribute to Mom Diane on Mother's Day
Female R&B singer Fantasia took time out on her Instagram page to pay tribute to her beautiful mother, who she looks a lot like on Mother's Day.
Fantasia joined millions of Americans on Mother's Day to pay a sweet tribute to her mother, Diane Barrino, on her Instagram page. Accompanying the singer's post were nine photos of herself and her mom. 
Some of the pictures showed Fantasia performing on stage with her mother, who is also a singer. From the photos, the striking resemblance between mother and daughter was seen.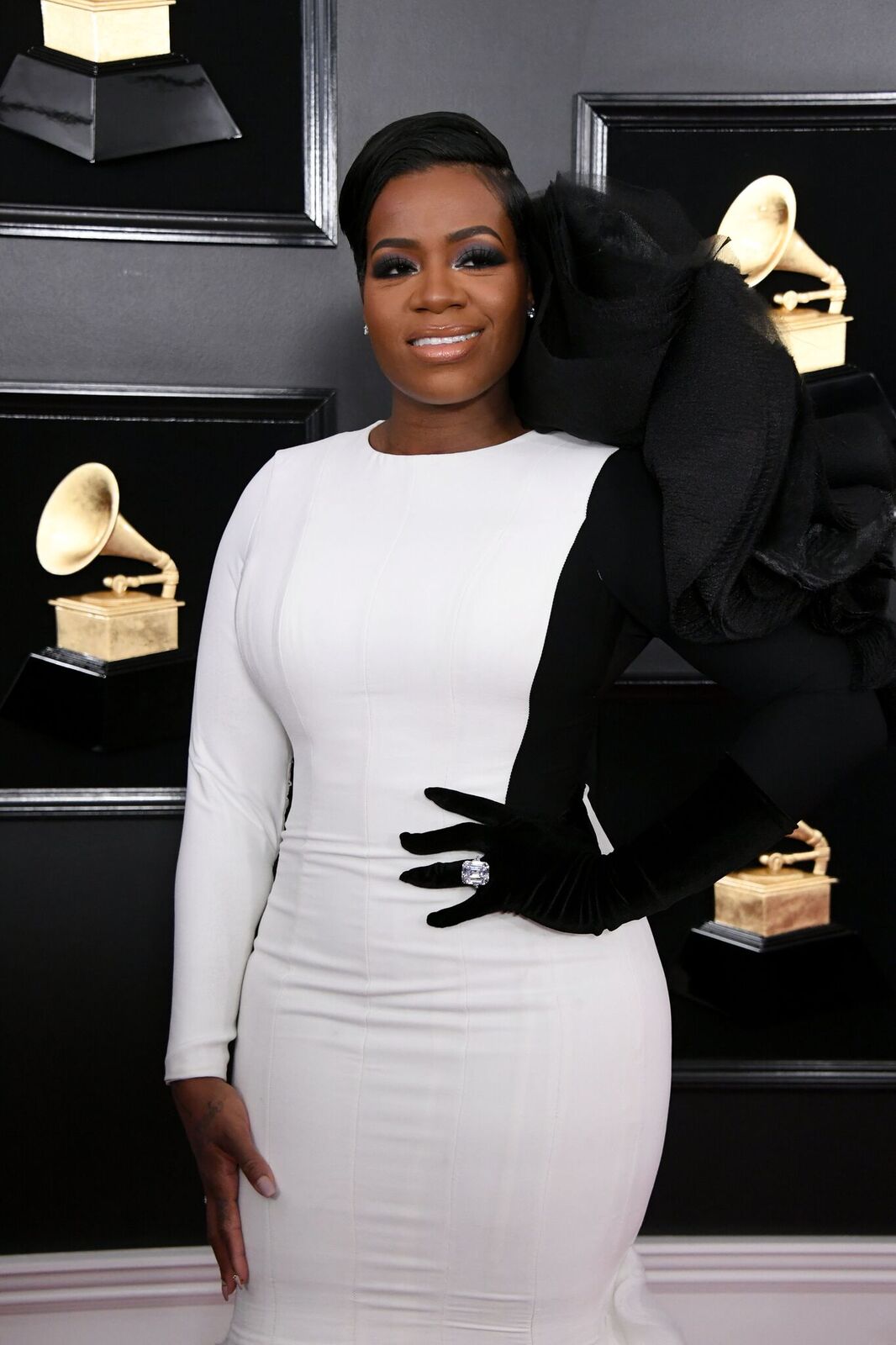 In the caption to the loving post, Fantasia noted that every day was "Mother's Day" with one's kids, and wished her mom a happy celebration. The singer added that she knew that her father, Joseph Barrino, was making an amazing dinner for her mother. 
Continuing, Fantasia told her mother that she and her siblings had seen her work miracles for them as kids and as grownups. She said: 
"You have taught me how to be such a classy woman. I know my younger days I didn't listen, but you would say to me (when you start to have children, you will understand,) and now I do."
Fantasia noted that everything that her mother taught her looked good on her, which she was very proud of, and ended her caption with the word, 
"Happy Mother's Day Queen of a Queen." 
Fantasia, herself, is a mother of two children, Zion Quari Barrino, 18, and son, Dallas Xavier Barrino, 8, who she shares with Brandel Shouse, and Antwaun Cook, respectively. 
The 35-year-old is a proud mother who dotes on her kids. She showed a glimpse of that during Zion's 18th birthday celebration last year when she wrote her daughter a lovely tribute on Instagram. 
The mother of two said that her mother and grandmother were disappointed that she was pregnant because they were also pregnant at that age.
The singer gave birth to Zion in her teenage years, and went down memory lane in her post, with some throwback pictures and videos. In the caption to the post, the singer wrote: 
"Happy Birthday @onlyzion_ I can't believe my Nugget is the Big 18th all week you have been reminding me that you're about to be Legal and it only made me sad!"
Fantasia also added that Zion had grown up to become a beautiful young lady, and in the next part of her caption, recalled the day her daughter was born, and the way it happened. 
The proud mother also reminisced on some experiences she had with her daughter when she was still a little kid, including one with her pet dog, Diva. 
Fantasia has been through a lot of pain and struggles since her childhood, including surviving rape, having a child as a teenager, being in abusive relationships, and many more, but has risen above all her struggles to become a happy and loving woman. 
In an interview with Oprah some years back, the singer recalled her rape experience, which happened when she was only 14, as well as her pregnancy at the age of 17. 
The mother of two said that her mother and grandmother were disappointed that she was pregnant because they were also pregnant at that age and wanted something different for her and that it felt like a family curse. 
However, Oprah said that it wasn't a family curse, but a cycle, which Fantasia could break by educating her daughter properly. The singer agreed to Oprah's comments and has been able to break that cycle with her daughter, Zion.