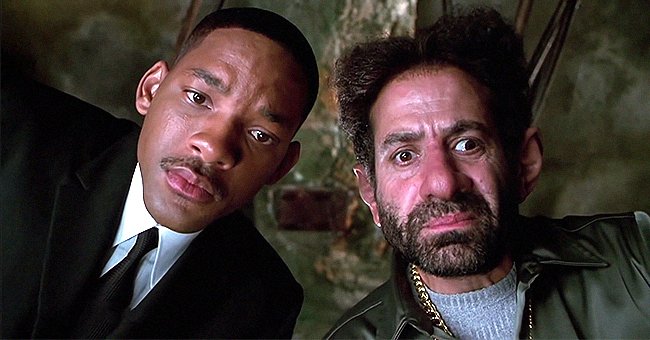 YouTube/Movieclips
Tony Shalhoub of 'Men in Black' Reveals He and Wife Brooke Battled COVID-19
Tony Shalhoub, best known as the defective germ-obsessed detective on the series "Monk," revealed that he and his wife recovered after they contracted the novel coronavirus, and it was a "pretty rough" experience.
On Monday, Tony Shalhoub briefly stepped back into the shoes of Adrian Monk, the germ obsessed detective who solved crimes on "Monk" for seven years until 2009. The purpose was to see how his character would respond to the current pandemic while appearing on an At-Home Variety Show as a part of the new Peacock web series.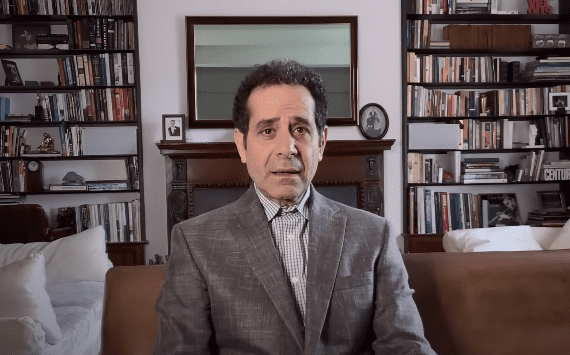 Tony Shalhoub on an episode of the At-Home Variety Show on May 11, 2020. | Source: YouTube/Peacock
The clip humorously showed how Adrian Monk covered every extremity with surgical gloves while he microwaved his mail, washed his fruit in the dishwasher, and closed his laptop screen with a broom, before revealing that he and his wife actually already contracted and recovered from COVID-19.
"I hope you are all being careful and following the protocol. We really are all Monk now," Tony said. "Last month, my wife Brooke and I came down with the virus, and it was a pretty rough few weeks. But we realize that so many other people have and had it a lot worse."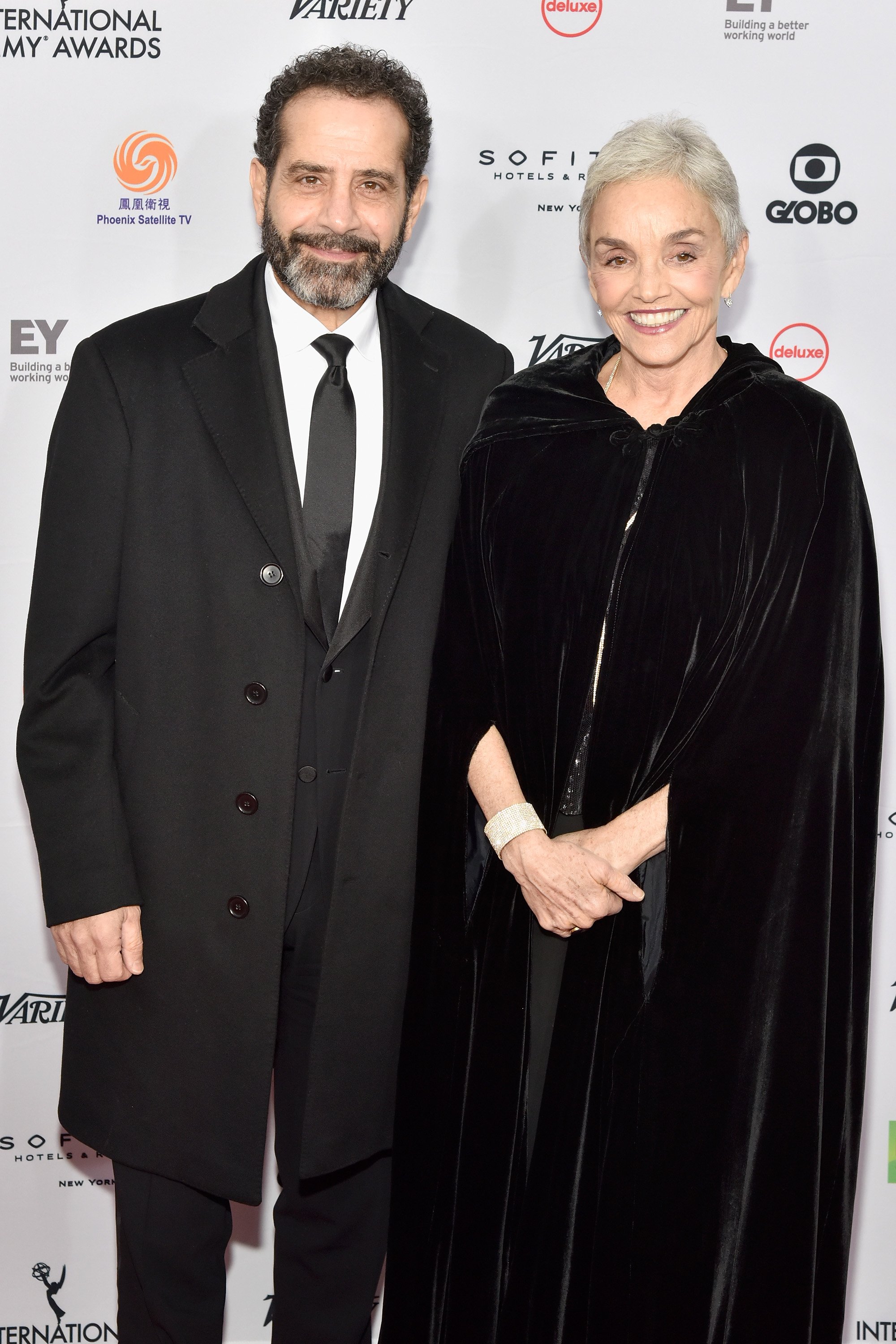 Tony Shalhoub and Brooke Adams attend the Emmy Awards on November 19, 2018, in New York City. | Source: Getty Images.
The 66-year-old actor then got up during the remote meeting, and walked out to his balcony while speaking of the importance of showing appreciation to all the frontline workers battling the disease with reference to a nightly routine in some areas, as he added:
"Must be 7:00 — time to go out and show our appreciation to all our heroes: the health care workers, the first responders."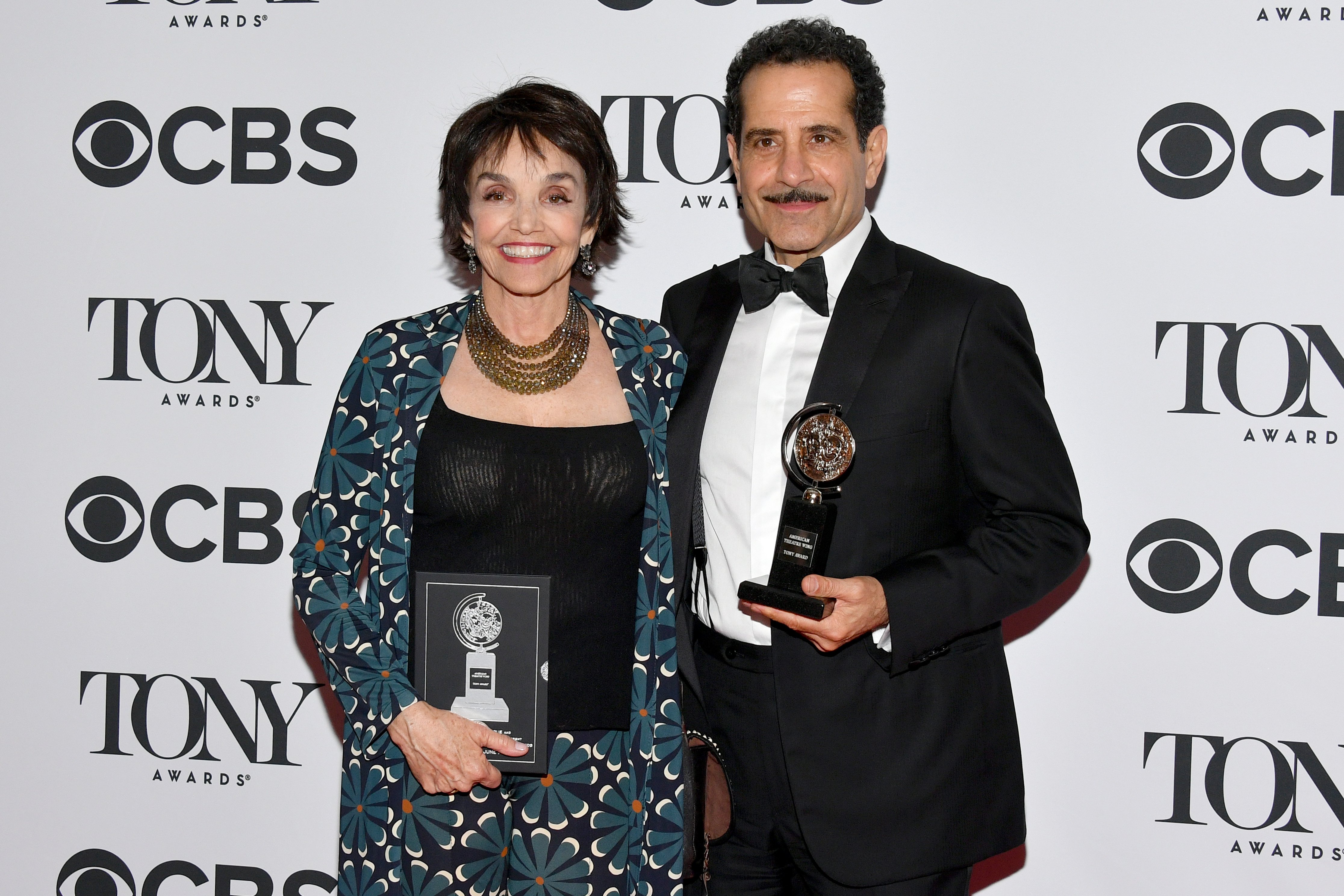 Brooke Adams and Tony Shalhoub attend the 72nd Annual Tony Awards on June 10, 2018, in New York City. | Source: Getty Images.
Tony, who also starred in the popular film "Men in Black," and Brooke reportedly met while performing on Broadway in 1989, and tied the knot in 1992. However, the couple didn't wait until they got married to start building a family.
They adopted their daughter Josie in 1989, followed by the adoption of their second daughter Sophie after they tied the knot. Now, Tony is looking forward to becoming a grandfather for the first time.
During an interview with PEOPLE, Tony shared that his oldest daughter is looking forward to becoming a mother for the first time this year, and he is all excited at "actually getting to be one" after previously playing the role of a grandfather.
Other celebrities who found themselves battling the disease had been candid about their struggles on social media, like Pink, who opened up about the difficulties she and her son faced while hunkered down in self-isolation.
Pink called it the "scariest thing" she ever experienced in her life, since she went through a period where she constantly needed a nebuliser just to be able to breathe. Her son, Jameson, also had the tightness in the chest and difficulty breathing but eventually they both made it past the worst of the symptoms and started recovering.
Please fill in your e-mail so we can share with you our top stories!