Fox News: Meghan Markle Will Maintain Work-Life Balance to Spend More Time with Archie
Meghan Markle has been working to adjust to a new life as a private citizen. However, a new report is confirming that she has prioritized her son, Archie, above all else. 
This week, Fox News reported that the Royal Family member would work out her schedule to allow for more time with her son. The report is coming on the heels of criticism for Meghan, which sparked last week. However, Leslie Carroll, an author who has chronicled Meghan's life as a Royal, is defending her.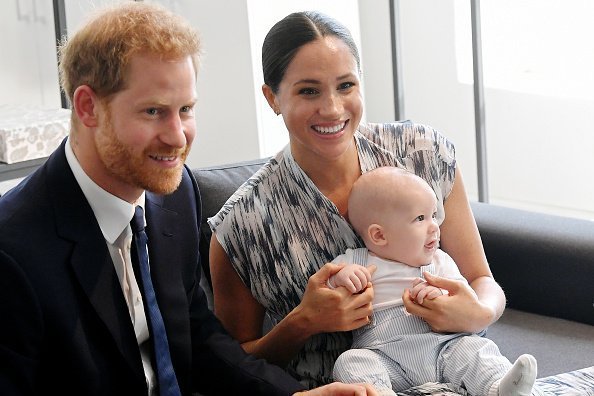 As Carroll explained to Fox News, Meghan has always faced criticism for seemingly everything. She pointed out that Meghan and Prince Harry's stepdowm as senior Royal Family members exacerbated that.
However, as she highlighted, critics should learn to tone down their remarks and expectations. Carroll went on to explain that there appears to be a bias in criticism against Meghan. In part, she said:
"Meghan was flogged in the press for choosing to keep her baby's birth a private affair... as Kate and Diana before her had done..."
She also pointed out that Meghan got criticism for not giving Archie a title. This is even though Princess Anne, another Royal, chose to do the same thing in her time.
In closing, Leslie Carroll explained that Meghan is a loving mother who is committed to her son. So, critics should tone down the hate. 
Meghan and Harry's media welcome in the United States hasn't been so great either.
Meghan and Harry chose to leave the United Kingdom earlier this year. As reports have suggested, the adverse treatment from British media forced them away. However, their media welcome in the United States hasn't been so great either. 
Archie turned one last month, and a video with Meghan reading him a book went viral. However, Emily Griffin, the author of "Something Borrowed," criticized the video. In now-deleted posts, Emily said in part: 
"This is the Meghan show. Why didn't she film and let Harry read?... because that would make it about Harry for a split second, God forbid."
Man oh man does "Something Borrowed" author Emily Giffin hate Meghan Markle pic.twitter.com/bjnoDNTY9p

— Kaitlin Menza (@heykmenz) May 6, 2020
However, Emily's comments got her a wave of backlash, and she soon apologized. In the post, she explained that she is very interested in the British monarchy. She also expressed admiration for Harry and Meghan's relationship.
However, she also pointed out that she wasn't too fond of how the couple handled their Royal Family exit. All in all, she agreed that many could have viewed her posts as being mean-spirited.