Oprah Winfrey Talks about Being Falsely Accused of Crimes against Children
Oprah Winfrey has opened up about how she felt when she found out she was trending for a false story. 
Back in March, media mogul, Oprah Winfrey was the brunt of a Twitter trend that claimed that her Florida home had been raided and that she had been arrested on sex trafficking charges.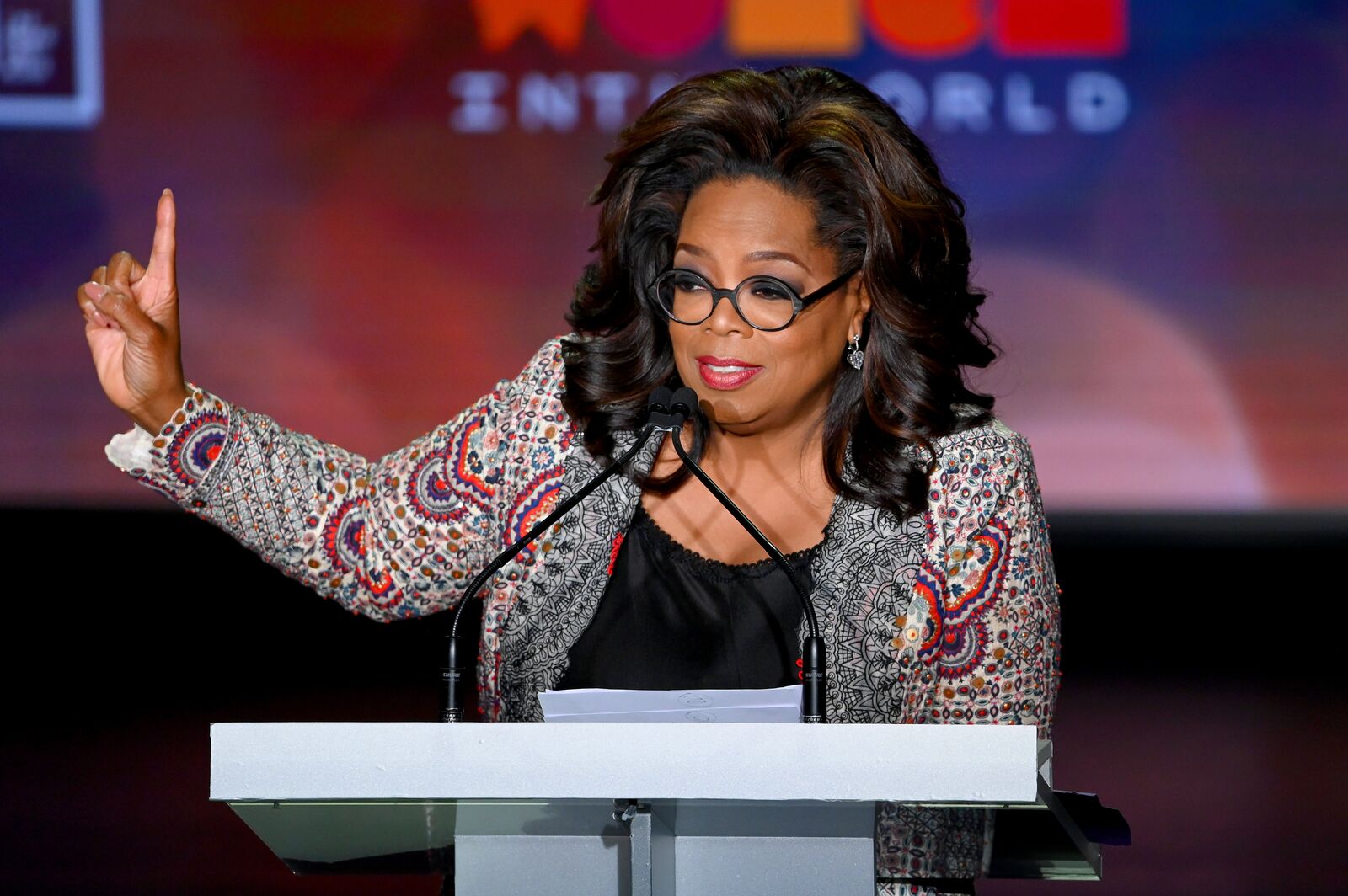 As it turned out, the story was nothing more than a rumor which she has now addressed in the "What I Know for Sure" column for O Magazine. While admitting that the allegations initially confused her, the 66-year-old wrote:
"I'm in my bed in my PJs and socks, and somehow #OprahArrested is a thing. My worst fear realized. Being slandered, accused of a crime I didn't commit."
Oprah also made it known that her fear of being punished for something she didn't do began when she was growing up.
Over 15,000 people turned up at the Denver location that Oprah chose for her ninth and final stop of "Oprah's 2020 Vision Tour."
Despite the many years of training she has had, "when a false rumor — or a vile, disgusting attack — is contrived and amplified through social media, I'm still hit with the same anxiety I felt as a child."
ET Online reported that the actress and talk show host felt like she opened the door to public criticism when she appeared on her talk show to address her weight loss journey in 1988. 
As regards the rumors, as at the time it was trending, O Magazine revealed that Oprah denied the allegations with a tweet.
Just got a phone call that my name is trending. And being trolled for some awful FAKE thing. It's NOT TRUE. Haven't been raided, or arrested. Just sanitizing and self distancing with the rest of the world. Stay safe everybody.🙏🏾

— Oprah Winfrey (@Oprah) March 18, 2020
The television producer stated through the tweet that she was focused on "sanitizing and self-distancing" as she was neither raided nor arrested.
While many people refused to accept her explanation, many others were satisfied with her, and they turned up en masse to see her during her tour.
According to Oprah Magazine, over 15,000 people turned up at the Denver location that Oprah chose for her ninth and final stop of "Oprah's 2020 Vision Tour."
It seems that Oprah is about to do even more for her fans as the site announced that she would be going on tour again.
Instead of making physical appearances at different locations, the TV personality will be hosting free, ninety-minute virtual sessions designed to help audiences "reclaim their path to self-care in the face of unprecedented change."
The sessions are expected to happen across four consecutive Saturdays in May and June from May 16 to June 6.