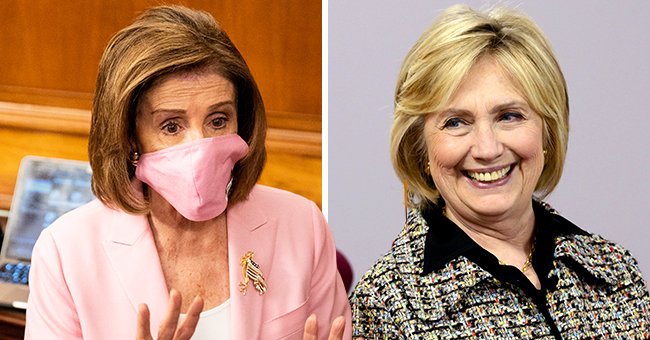 Getty Images
Hillary Clinton Approves of Nancy Pelosi's Color-Coordinated Face Mask
Finding light-hearted and humorous moments during this novel coronavirus outbreak is the kind of stuff that will help us survive. Recently, Hillary Clinton posted her approval over Nancy Pelosi's clothing and face mask choice.
Wearing face masks is the new normal this year and House Speaker Pelosi, 80, is no exception. On Wednesday, Clinton, 72, took to Instagram to share a photo of her friend.
In the image, Pelosi wore a pastel pink blazer, pink pleated trousers, and a matching face mask. Clinton praised the house speaker for her ability to color coordinate her "mask-to-pantsuit" look.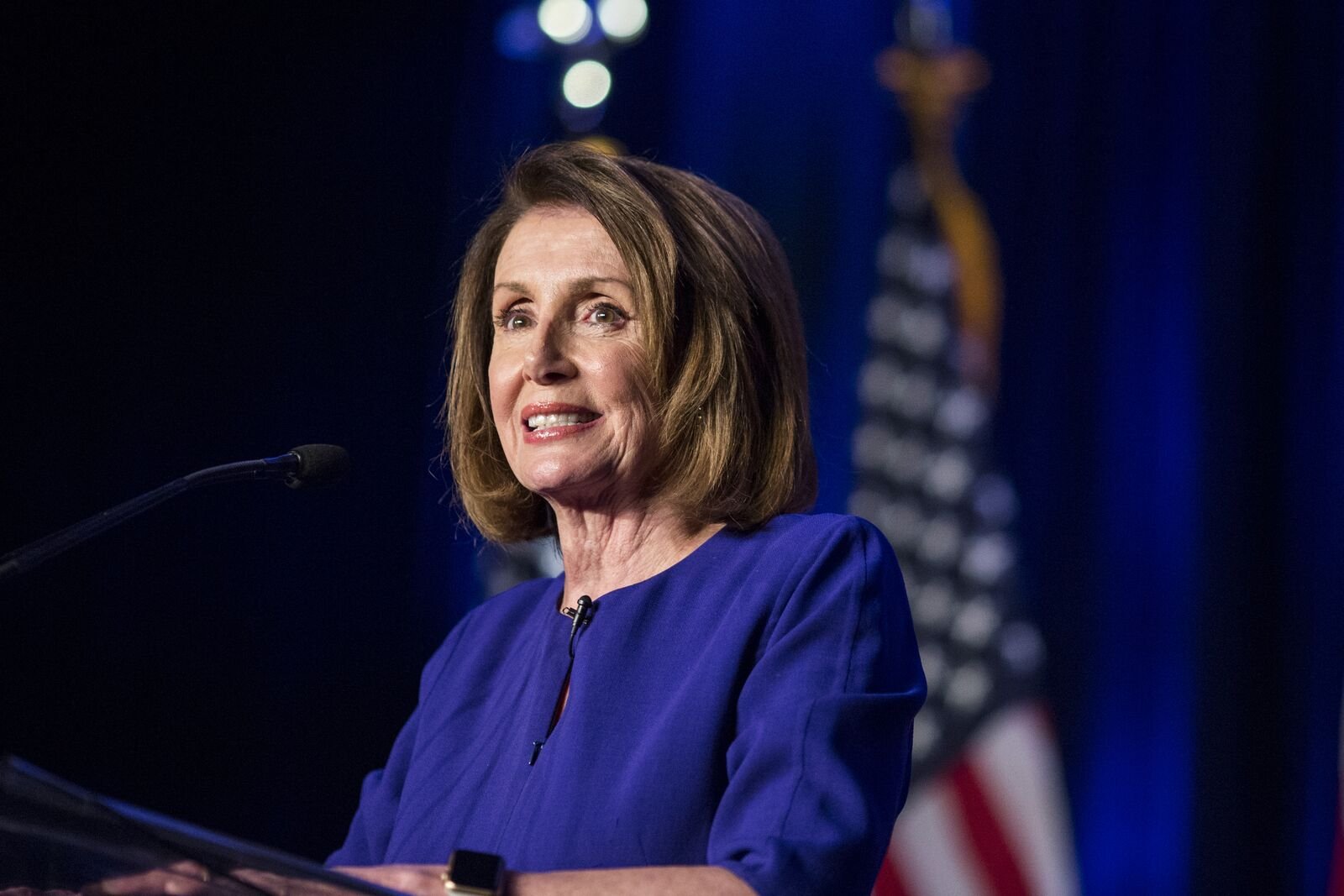 Nancy Pelosi at a DCCC election watch party on November 6, 2018, in Washington, DC. | Photo: Zach Gibson/Getty Images
HILLARY'S WHITE HOUSE PORTRAIT
In the picture, her friend was at work in Washington D.C. Her compliment means quite a lot seeing as she's the queen of wearing pantsuits.
In 2004, the former first lady wore a black pantsuit for her official White House portrait. Normally and traditionally, her predecessors have opted for gowns and skirts.
WHY CLINTON WEARS PANTSUITS
The pantsuit has since become Clinton's go-to look. In her 2017 memoir, "What Happened," she explained how the clothing item made her "feel professional and ready to go."
She further revealed how the style wasn't only convenient, but strategic. In the book, Clinton also discussed how she had to spend a lot of time getting ready for her 2016 campaign.
SPENDING TIME ON HER LOOKS
She noted in the memoir: "I've never gotten used to how much effort it takes just to be a woman in the public eye." When she finally calculated how much time she spent in hair and makeup, she revealed that it was a grand total of "about 600 hours, or 25 days. I was so shocked, I checked the math twice."
HILLARY'S HULU DOCUMENTARY
A new four-part Hulu documentary about Clinton was debuted last Friday. In the documentary, viewers got to see a behind-the-scenes look at her historic presidential campaign.
LOOKING AT HER BACKGROUND
It also addressed the moments that shaped her life. The documentary tackled her upbringing in the northwest suburb of Chicago to her formative years as a social activist in high school and college.
The documentary was directed by Nanette Burstein and included rare campaign footage and new interviews.
Please fill in your e-mail so we can share with you our top stories!