Marlon Wayans Honors Ex-wife Angela Zackery with Touching Tribute on Mother's Day
On mother's day, comedic actor Marlon Wayans celebrated the mother of his kids in the sweetest possible way. The actor posted a lengthy tribute that is sure to melt the toughest of hearts, where he declared his eternal love for her.
Unlike divorce couples or estranged partners who hold resentment for each other, Marlon Wayans seems to have nothing but love for his ex-girlfriend Angela Zackery.
Zackery and Marlon dated for about 21 years, and the pair share two children, Amai Zackery Wayans, 19, and Shawn Howell Wayans, 18.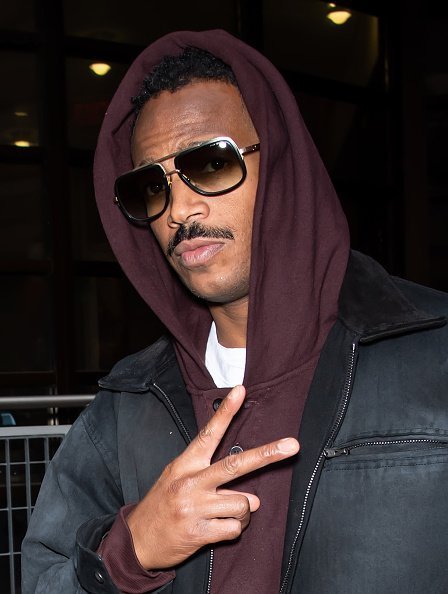 The former lovebirds had a very complicated relationship, with the pair rarely making public appearances and living apart for most of their time together. The pair finally split in 2013, but given how Marlon gushes about his ex-girlfriend, he clearly shows he still loves her.
Last Sunday, the funnyman took to his Instagram page to celebrate the mother of his kids on mother's day by sharing a series of pictures. The "G.I. Joe" star also penned down a heartfelt tribute to Zachary. He wrote in the caption:
"Happy Mother's Day to my baby... you have been wonderful, loyal, loving, compassionate, empathetic, courageous, humble, strong, responsible, sweet, intelligent, God-fearing, beautiful inside and out..."
The first picture in the post is a throwback picture and shows Marlon stooping to kiss Zachary's exposed baby bump. The comedic actor also posts a few photos of Zachary and his children.
Marlon is known for always going all out with words when it comes to celebrating the mother of his children. In 2018, the "White Chicks" star took to social media to celebrate Zachary on her birthday.
Marlon's escapade with the mystery woman brought an end to his relationship.
In a lengthy tribute, the talented actor wished his ex-girlfriend of many years a happy birthday and expressed how grateful he was to have her in his life. He also mentioned his undying love for her and how he would care for her as long as he lived.
Back in 2019, the actor once again took to his Instagram page to share a picture of him, and Zachary hugging while he gushed about her in the caption, calling her his "ride or die." The post garnered several reactions, but one particular commenter remained skeptical, saying:
"If you love her so much, how come you haven't put a ring on it?"
The couple was together for over two decades, and many wonder why Marlon never decided to take the relationship to the next level.
In 2013, Marlon was photographed kissing and cozying up with a mystery woman aboard a Yacht in St Barts, despite confirming a month earlier on the "Wendy Williams Show" that he was still with the mother of his kids.
Marlon's escapade with the mystery woman brought an end to his relationship with Zachary, but the former couple has managed to do an excellent job at co-parenting. 
Marlon, on his part, has been very involved in raising his children. The proud father loves his kids dearly and continuously supports them in every way he possibly can.