Eddie Murphy's Ex-wife Nicole Looks Age Defying in Leopard Leggings & Red High Heels (Photos)
Eddie Murphy's former wife, Nicole, took to social media to share a picture that flaunted her ageless beauty in Leopard-patterned leggings paired with bright red high heels.
While famous actor and comedian Eddie Murphy aren't married now, he has been married in the past, and to none other than Nicole Mitchell Murphy. 
His ex-wife, Nicole Mitchell Murphy, is a former model and also an entrepreneur. She recently took to her Instagram page to share a couple of gorgeous photos.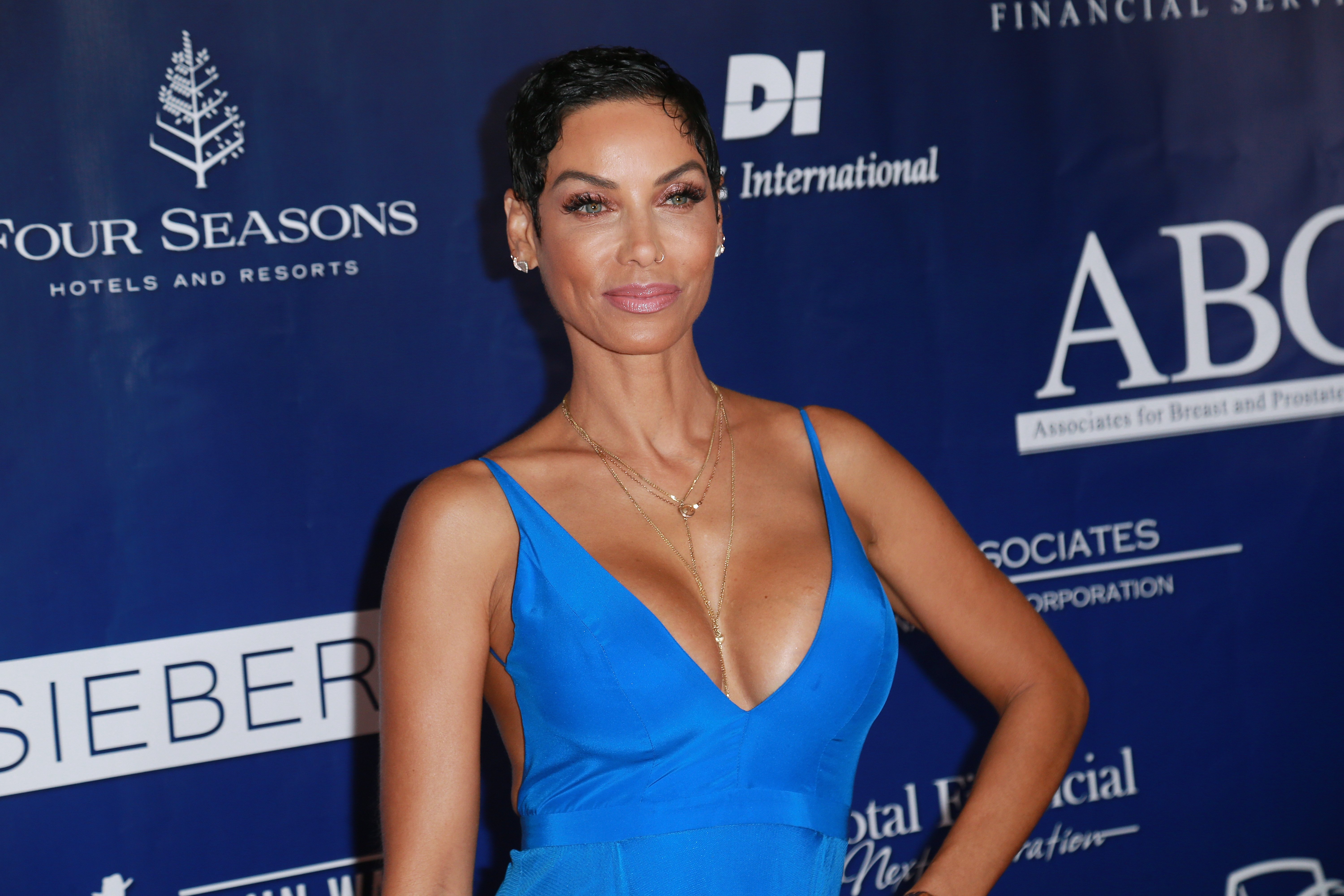 The pictures saw her posing up a storm dressed in an armless blacktop with leopard-patterned leggings and red high heels that had blackened tips. A black hat sat on her head, obscuring her hair, and for jewelry, she had on a golden wrist band and a simple neckpiece. She captioned the post:
"Put a little feline in your life with these Leopard leggings by @vchelabel." 
In the comments section, fans had nothing but praise for the entrepreneur — some complimented her style of dressing, which they tagged "sophisticated." Others expressed disbelief at how ageless she looked in the new photos. 
Nicole and Eddie Murphy met at the NAACP Image Awards Show held in 1988. He was one of the most popular comedians then, and she was a successful model who had walked several runways in Italy.  
Their relationship began soon after their first meeting, and they lived together for close to two years. It was during this period they welcomed their first child together — a girl they named Bria. 
Apparently, Fuqua was a married man at the time. 
The couple got married in 1993 — the wedding ceremony was held in the Grand Ballroom of The Plaza Hotel located in New York City on March 18, 1993. 
They remained married until 2006 — Nicole had reportedly filed for divorce, citing irreconcilable differences the previous year. The divorce was finalized on April 17, 2006. At the time, Eddie released a statement to People, saying:
"The welfare of our children is our main concern, and their best interest is our first priority." 
Nicole allegedly received a $15 million divorce settlement, and both parties chose to remain, close friends, while co-parenting their children following their divorce. 
After their relationship ended, Eddie and Nicole moved on with other people. Eddie shared a whirlwind romance with Tracey Edmonds, a record executive. They reportedly exchanged vows on a private French Polynesian Island in January 2008.
The marriage lasted two weeks, after which they split. Nicole was swept off her feet by NFL star Michael Strahan. The pair got engaged in 2009 after dating for nearly two years. 
They ended the relationship in 2014, and Nicole remained single until photos of her kissing Antione Fuqua surfaced on the net. Apparently, Fuqua was a married man at the time. He had been married to actress, Lela Rochon-Fuqua, for 20 years.
After news of the kiss Nicole and Fuqua shared went viral, Lela disabled her social media accounts, and Nicole offered apologies to Lela and the rest of her family.
Sources close to Eddie alleged that news of Nicole's relationship with Fuqua infuriated him. He reportedly called her relationship with Fuqua an embarrassment to their family and demanded she apologizes again. Taking his advice, she publicly apologized again.