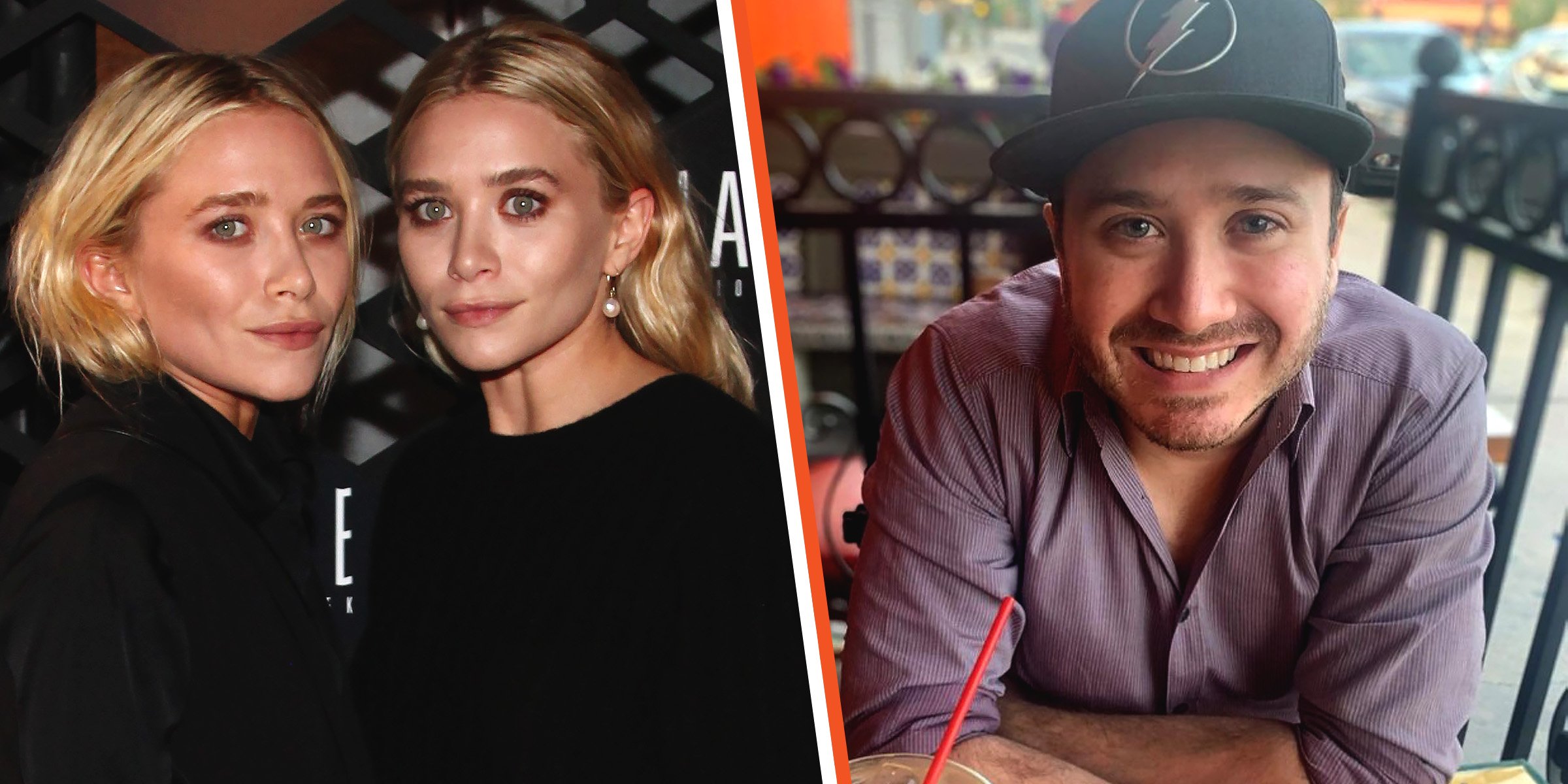 Mary Kate and Ashley Olsen | Trent Olsen | Source: Instagram.com/sueboo87 | Getty Images
Trent Olsen Prefers a Private Life — Meet Mary-Kate and Ashley's Older Brother
James Trent Olsen is Mary-Kate, Ashley, and Elizabeth Olsen's brother who lives away from the spotlight. Nevertheless, a few facts about him are known to the public, including his short stint in the entertainment industry.
While Mary-Kate and Ashley Olsen launched their careers as children, their sister Elizabeth became famous for her portrayal of The Scarlet Witch in the Marvel Universe franchise. On the other hand, their brother, James Trent Olsen, likes to be discreet.
Trent's sisters are among the most famous celebrities in Hollywood, and although he did not follow the same path, he knows the ins and outs of the industry.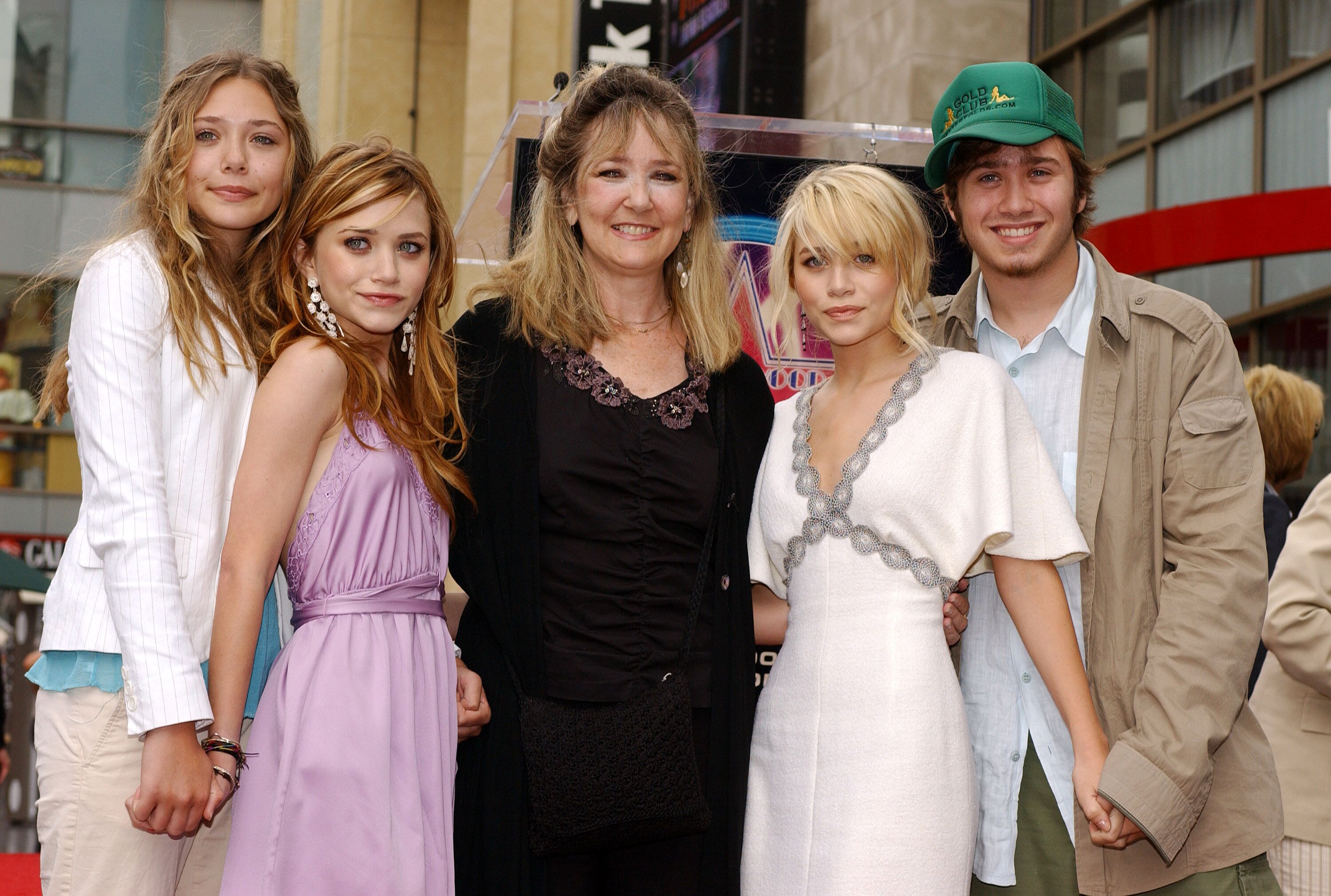 Elizabeth, Mary-Kate, Jarnette, Ashley and Trent Olsen during the ceremony honoring Ashley and Mary-Kate with a star on the Hollywood Walk of Fame in 2004. | Source: Getty Images
Trent graduated from the New York Film Academy, where he studied screenwriting and acting. However, unlike his sisters, he did not pursue a career in the filmmaking industry, but this does not mean he never tried his luck in entertainment.
Trent Olsen Was Born in 1984
Born on May 6, 1984, in Sherman Oaks, California, Trent was the eldest child of David Olsen and Jarnette Jones. In addition to his three younger sisters, Mary-Kate, Ashley, and Elizabeth, he also has two younger half-siblings from his father, Taylor, and Jake.
Thanks to his family tree, Trent has German, Norwegian, and English roots. Although far, he is also of Italian and French descent.
Before graduating from the University of Southern California in 2006, Trent received his high school education in North Hollywood.
Growing up, he showed interest in drawing and playing the piano. He was also into sports, with basketball, football, and baseball as his favorites. Despite his other hobbies, Trent showed a liking for entertainment. He liked watching "That '70s Show" and claimed his favorite Broadway musical was "The Lion King."
Beyond his likes, Trent is also a man with a heart. Previously, he organized a road trip to accumulate money for Lou Gehrig's Disease. His initiative came after a friend's father died due to sickness.
While Trent is focusing his time at Storm King Productions, where he is producing vampire movies, he once tried his hand at acting.
Trent Stopped Acting When He Was 12
In 1989, Trent, then 5, auditioned for a role in "Tales from the Crypt" and got it. Unfortunately, his parents, Jarnette and David Olsen, did not let him do the series.
Trent Olsen must have thought his parents' decision to be unfair since his sisters Ashley and Mary-Kate had been acting since they were nine months old in the 80s and 90s sitcom, "Full House."
Trent, who turned 38 on May 6, 2022, did get to do a bit of acting on his sisters' video series "You're Invited to Mary-Kate & Ashley's Sleepover Party" and "The Case of the Mystery Cruise" where he played himself -- the harried big brother of the fabulous and mischievous twins.
Doing his sisters' video series isn't the only time Trent has been in front of a camera. He did a stint as an extra in the 2003 movie "Old School" and even got to be in a scene with rap icon Snoop Dogg.
One of these days, the big brother may step in front of the camera again and give his little sisters a run for their money. However, Trent stopped acting when he was 12.
Trent Olsen Created Comic Books
Trent is a multitalented man who not only plays the piano -- he studied music at the University of Southern California and is passionate about jazz -- but is also a talented artist and writer.
Trent is a prolific and respected artist and writer of comic books, responsible for the series "John Carpenter's Asylum" and "John Carpenter's Tales for a Halloween Night" at Storm King Comics.
Trent Olsen's Personal Life
Beyond his career, Trent also had time to date women, including Kacey Style, Katherine Shane, and Sue Ellen LaRocca, his most recent love interest.
In 2021, the couple paid tribute to each other on social media with sweet photos and words of endearment. However, it appeared that LaRocca had another man in her life, as seen on social media. Nevertheless, her pictures with Trent have not been taken down.
LaRocca is a claims adjuster in Greater Birmingham, Alabama. Her relationship with Trent only lasted about a year, and although they have since moved on, Trent has not posted on his social media since October 2021.
Please fill in your e-mail so we can share with you our top stories!