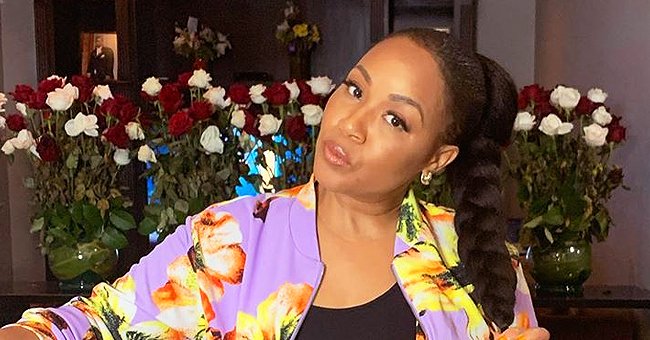 Instagram/imericacampbell
Erica Campbell's 15-Year-Old Daughter Krista Sits on Mom's Lap and Hugs Her in a Video

Gospel singer and reality star Erica Campbell shared a clip where she cuddled her teenage daughter, Krista Campbell, who spent few minutes seated on her lap.
The coronavirus pandemic has caused a dynamic change in the world. School gates have been closed, and individuals across the globe have been advised to self-isolate in their various homes.
This leaves parents at home with their kids, and the Campbell family is maximizing the opportunity to spend time bonding with their children.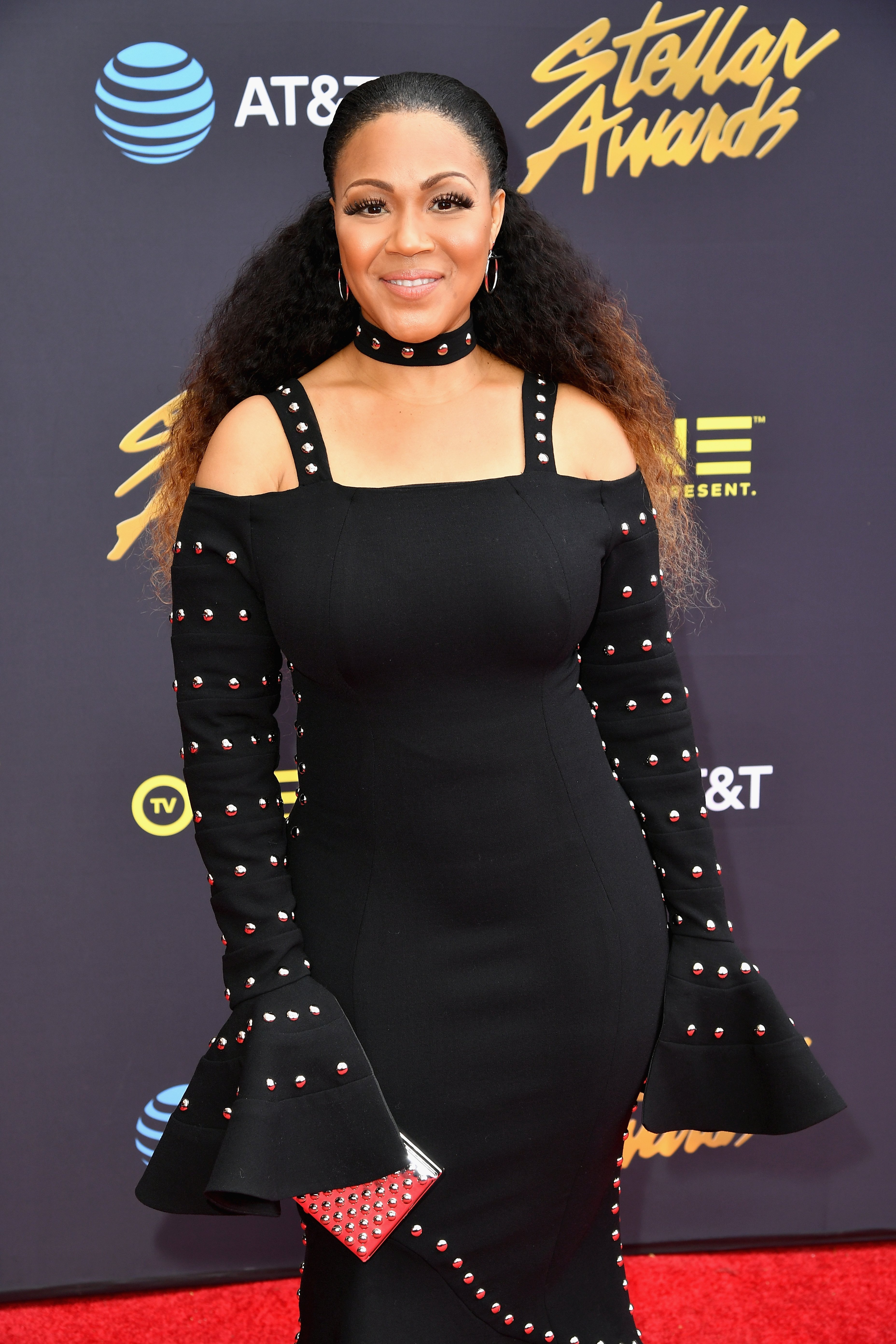 Erica Campbell at the Stellar Gospel Music Awards on Mar. 25, 2017. | Photo: Getty Images
Erica's recent post featured the mother displaying affection towards her firstborn. Before the cuddling began, the singer expressed that the 15-year-old often feels hesitant when it comes to bonding.
She went ahead with the hugging and even proceeded to rock Krista. The teenager didn't say much, but via the caption, her mother explained that she successfully got on her nerves. She said:
"I know I'm on her nerves, but what she won't say is my momma didn't love me!! Tuh!!"
Other fan parents could easily relate to the teenage resistance, and some fans' reactions was based on how laughable the post was.
Even with Krista's attitude, her mother loves her unconditionally, just the way she loves and gushes on her other two children, Warryn III and Zaya Monique.
Erica immediately introduced her daughter to a social media influencer.
This motherly affection is also displayed when the 15-year-old confides in her mom. During an episode of "We're The Campbells," Krista explained how less confident she felt because some school bullies back in 5th grade referred to her as "darkie," due to her skin color.
A surprised Erica immediately introduced her daughter to a social media influencer, Kheris Rogers, who is confident about her skin color to help with her daughter's confidence.
The "Well Done" singer is not only a compassionate mother but a believer of the Christian faith. The Campbell family also makes it a ritual to attend church services. In one of her IG post that showed her pack all geared up for service, she wrote:
"Love my family #TheCampbells."
When it's not family matter for the gospel artist, she tries to connect with her fans through her music. In an interview, she talked about how her "Well Done" song is for people trying to live a fulfilled life.
Erica and her producer husband Warryn have been married for nearly two decades. While the duo pays attention to work and their kids, they also input positively in their marriage.
Please fill in your e-mail so we can share with you our top stories!