Instagram/simonemissick
Dorian Missick of 'For Life' Says Says Wife Simone Is His Prayer Partner
Hollywood star Dorian Missick recently opened up in an interview about his family life and how he and his wife are prayer partners.
A couple who prays together is an admirable one, and star actor Dorian Missick made it known on his chat with "God is My Agent" Podcast, where he talked about his marital life.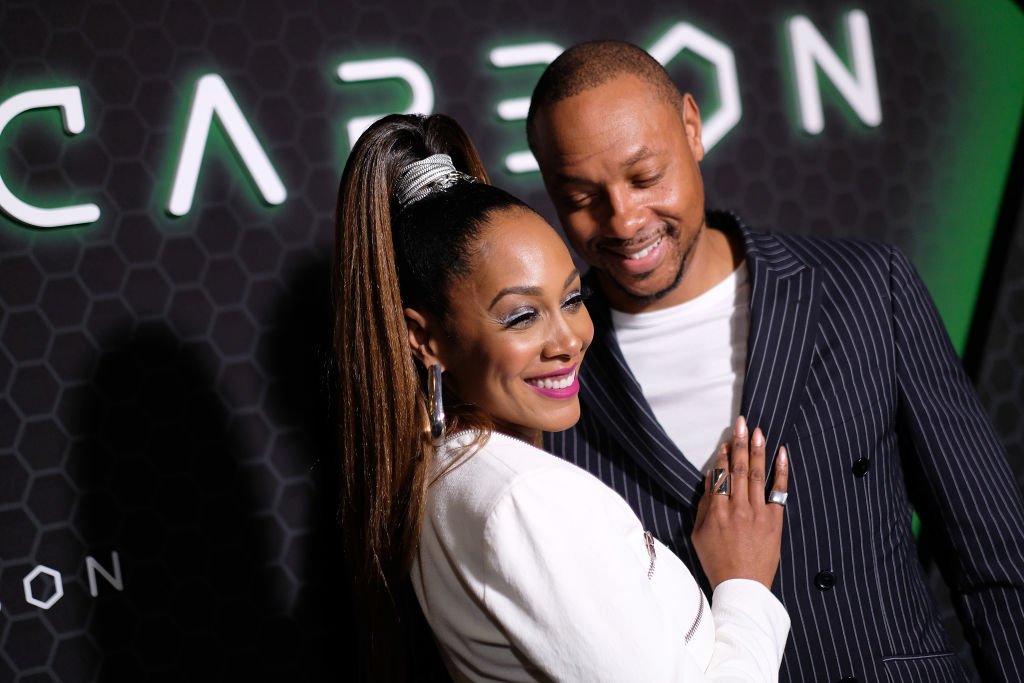 Simone Missick and Dorian Missick attends Netflix's "Altered Carbon" Season 2 Photo Call on February 24, 2020 | Photo: Getty Images
Missick said to the host: "My wife, my partner… makes the difference. You know, cos we are both prayer partners. We are a spiritual team, so we make sure that we hold each other up."
The Missicks are presently working on the virtual production of "All Rise."
The "For Life" actor went on as he mentioned that whenever they hit "rock bottom," which isn't often, he and his wife, Simone Missick, make sure to stand by each other.
According to Madame Noire, the Hollywood stars became a couple in 2012, and although they were always busy with work, the two made sure to keep up their marital life, and their joint prayers were also beneficial.
BET once featured the power couple in an episode of their "Black Love" series, where the Missicks shared tidbits about their marriage and family.
Dorian shared that he and Simone started to have spiritual conversations right from their first hang out, and he knew then that this was a woman that he needed in his life.
Simone mentioned that she and Dorian first met at an audition in Los Angeles. The couple exhibited a show of love in the show as they warmly described the events that led up to them ending up together!
The "NYPD Blue" actor has an impressive acting career, including stage and TV acting as reported by CBS. His television career was boosted by his role in TNT's "Southland," a critically acclaimed drama.
He has starred in several TV dramas, including "Animal Kingdom," "Luke Cage," "Zoe Ever After," "The Cape," and "The Manchurian Candidate," among many others.
In the same vein, Dorian's partner, Simone, is equally a star in her own right. TVOM revealed that Simone's breakout role was as "Misty Knight" in Netflix's "Luke Cage."
She became a fan favorite in the movie before going on to act in "The Defenders." Besides acting, the 38-year-old socialite also has a passion for activism.
In Hollywood, Simone is quite outspoken about the issues of equality. She believes that the quality of roles assigned to female acts should be improved.
Deadline mentioned that the Missicks are presently working on the virtual production of "All Rise." This started in April, and the COVID-19 pandemic influences the special episode.
The scenes will be shot at the homes of the series' regulars while production experts will work on engineering the backgrounds with VFX.
Please fill in your e-mail so we can share with you our top stories!