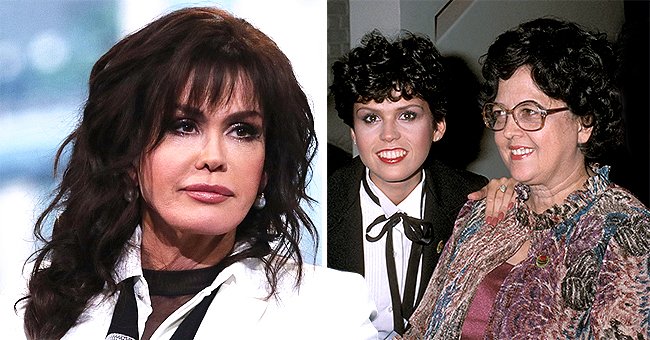 Getty Images
Marie Osmond Opens up about Life-changing Advice She Got from Her Late Mom Olive

When Marie Osmond was growing up, she had no idea bullying would evolve into what it is with the help of social media. Luckily, her mother had long taught her about dealing with bullies.
In an at-home segment of "The Talk," co-hosts Eve, Carrie Ann Inaba, Sharon Osbourne, Sheryl Underwood, and Marie Osmond talked about the best advice they'd received that helped them avoid the wrong path.
Inaba revealed that the segment was inspired by Michael Jordan's documentary series, which premiered on ESPN recently. The post is found below.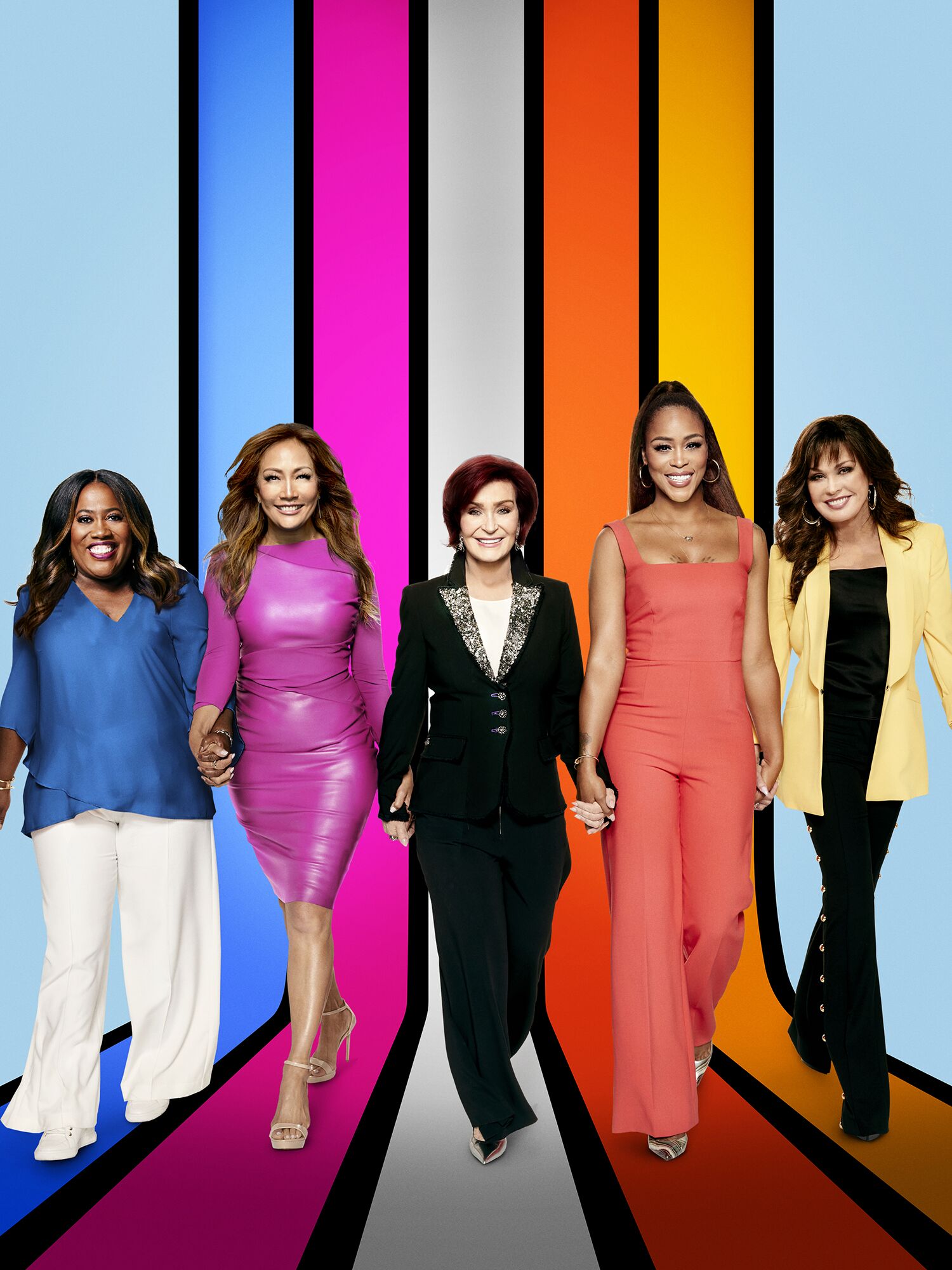 Sheryl Underwood, Carrie Ann Inaba, Sharon Osbourne, Eve Cooper, and Marie Osmond, the hosts of "The Talk." Photo taken on September 04, 2019 | Photo: Art Streiber/CBS via Getty Images
EVE RECOUNTS HOW MOM RAISED HER
In the film, Jordan talks about how his dad prevented him from continuing his rebellious ways and let him know he wouldn't be able to pursue sports if he continued. Jordan instantly stopped.
After sharing the story, Inaba asked her colleagues if someone affected their lives in a similar way. Singer Eve spoke first, pointing to how her mom's actions kept her in line despite being a chatterbox.
MARIE SHARES HER STORY OF MOM
Marie also spoke up, revealing how her mother not only led by action but once said something that taught her a lesson for life. It happened soon after Marie moved to Utah with her brother Donny.
A 16 or 17-year-old Marie joined a church group made up of teenage girls in her new community. Unfortunately, her peers were not at all welcoming of the newcomer.
LEARNING TO OUTSMART BULLIES
She explained: "And when I walked in the room, there were about 20 girls and they all got up and walked over to the opposite side of the room and looked at me and said, 'We don't want you here.' "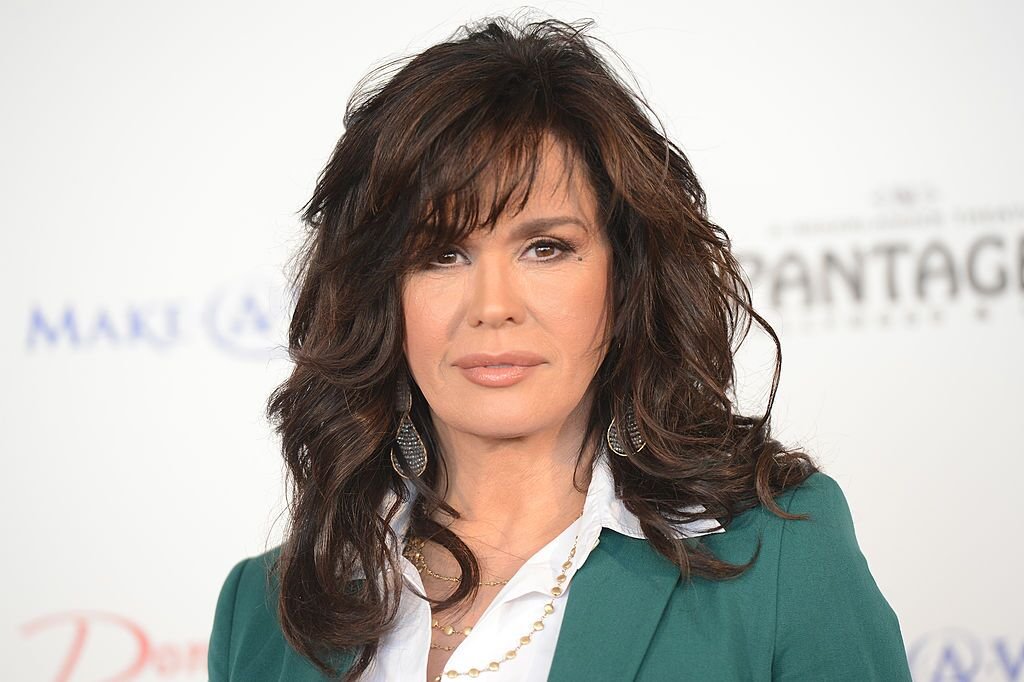 Marie Osmond at the 4th Annual National Believe Day on December 14, 2012, in Pasadena, California | Photo: Jason Merritt/Getty Images
Marie, 60, said that the girls' actions were so hurtful she stopped going to church altogether. Six months later, her mom told her, "Well, look at you … by not going back, you're just proving them right.' And I went, 'Well … .' "
Marie couldn't argue with her mother's logic. She went back to church, and her faith grew. She noted: "That source of strength has carried me throughout my whole life. Because she got in my face, and it worked!"
CELEBRATING OLIVE ON HER B-DAY
Marie's mother Olive sadly passed away back in May 2004. Earlier this month, the woman would have celebrated her 95th birthday. Marie took to Instagram to share a tribute to her.
Alongside a black and white photo of the mother-daughter duo, Marie wished her mother Happy Birthday. The old image saw both women wearing drastic bob looks, which were popular in the 70s.
Brother Donnie shared a mother-son photo of himself and his mom from even earlier. The grayscale image saw the singer as a baby. In his caption, Donnie called Olive his "greatest cheerleader."
DONNIE & MARIE'S LONG RUN
Thankfully Donnie and Marie have each other as cheerleaders as well, and they've done a great job based on the success of their show, "Donny & Marie," over the decades.
The pair have been made into barbie dolls, cartoon characters, and even wax figures. They did take a break in the 80s before returning and later doing a Vegas residency, which ended in 2019.
MARIE REMEMBERS LATE SON
In addition to remembering her mom this month, Marie also commemorated her late son, Michael, who would have turned 29. Sadly, Blosil died by suicide in 2010.
In the sweet post which saw Marie holding her son in her lap, the singer called Blosil, her "angel son." This month might be difficult for Marie, but we're glad she has good memories to hold onto.
The National Suicide Prevention Lifeline is 1-800-273-8255. Other international suicide helplines can be found at befrienders.org.
Please fill in your e-mail so we can share with you our top stories!