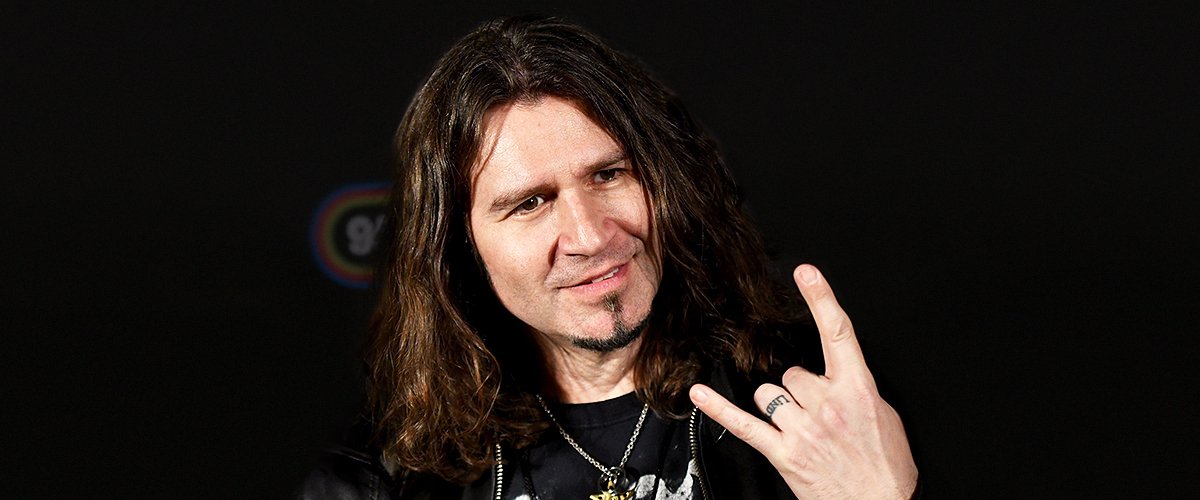 GettyImages
How Guitarist Phil X Went from Session Musician and YouTube Star to Official Bon Jovi Member
Phil X already had a successful career as a guitarist when his path crossed unexpectedly with the legendary Jon Bon Jovi. Phil started helping out the band in 2011 but officially replaced lead guitarist Richie Sambora in 2016.
Phil X's life has been turned upside down in the past four years. He can be often found traveling around the world and performing Jon Bon Jovi's classics next to the man in the flesh, and he couldn't be more grateful about it.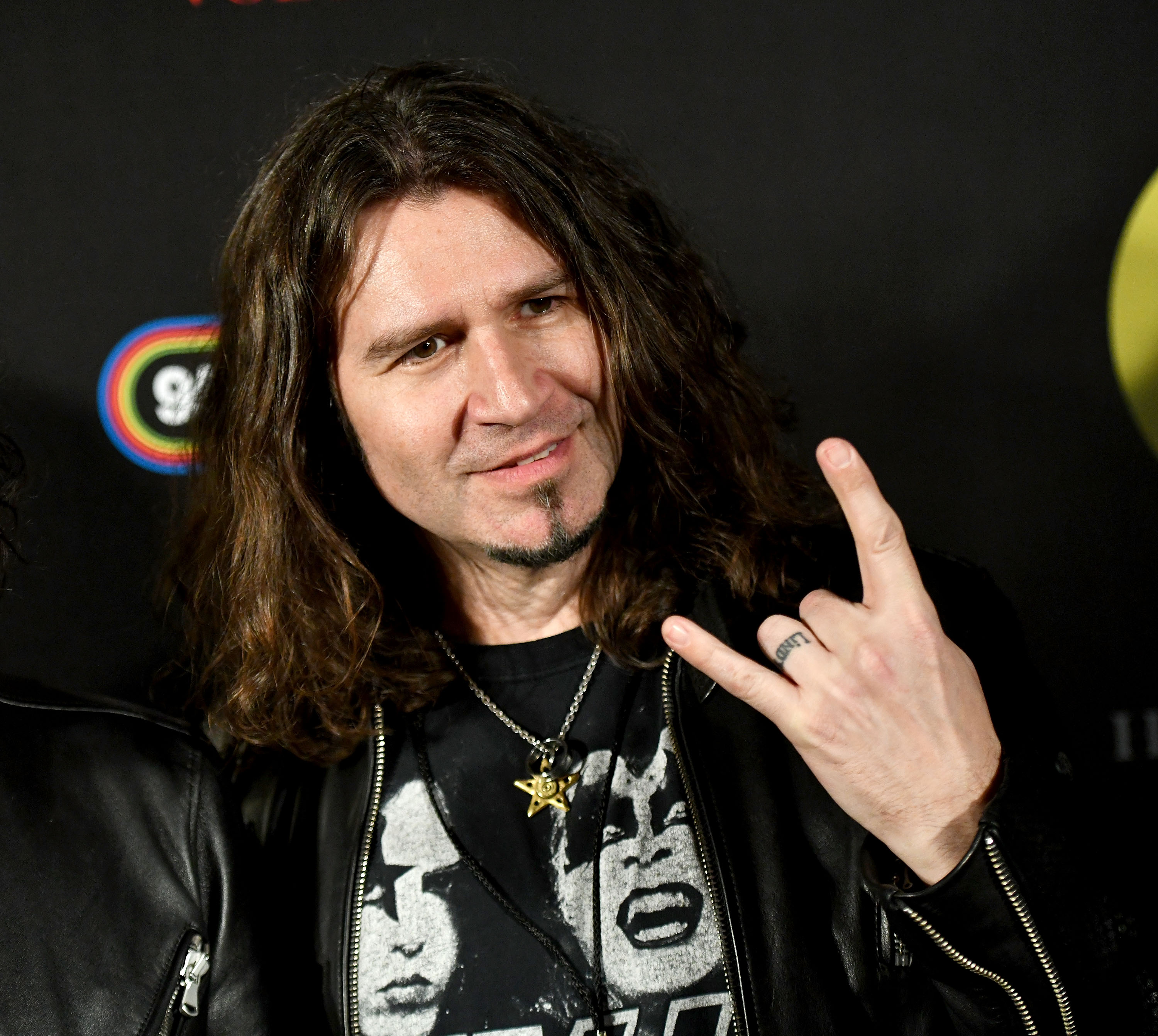 Guitarist Phil X of the band Bon Jovi attends the Adopt the Arts annual rock gala at Avalon Hollywood on January 31, 2018 in Los Angeles, California | Photo: GettyImages
MEET PHIL X
The Greek-Canadian musician, whose real name is Theofilos Xenidis, got his passion for music from his father. He is one of four kids and grew up in a modest home in Toronto.
Phil replaced Sambora during 13 shows—as the veteran guitarist had entered rehab.
Growing up, Phil's father used to play Greek music with a Bouzouki, and since he needed an accompaniment, the man encouraged Phil to learn how to play the guitar.
Phil received his first electric guitar as a Christmas gift at age 5, and by the time he was 8, he already knew how to play good enough to impress a group of people at a Greek wedding.
By the time he was 17, he had already formed a band. They played sets of 45 minutes from Thursday to Saturday, then Phil would rest on Sunday, and from Monday to Wednesday he was bartending at his father's bar.
He dropped out of school but regretted not learning about marketing, business, accounting and everything else that every independent musician should know.
Phil landed his first professional job with a band after a producer heard him play at a bar and offered him to record some songs for a Canadian band called Frozen Ghost. He toured for a while with them and eventually moved to Los Angeles in 1997.
THE SNOWBALL EFFECT
Once in Los Angeles, Phil had to start from scratch. He had to take many odd jobs to make ends meet, and it was during one of those jobs that his luck began to change.
He was painting the garage of producer Scott Humphrey, who was working on Tommy Lee's record "Methods of Mayhem" at the time. When Tommy told Humphrey they needed a guitar player, the producer recommended Phil.
"So that's when the paintbrush got swapped for a Les Paul, and I started playing, and Tommy was like, 'Dude, you gotta play on the whole record,'" Phil recalled during the Fueled by Death Cast podcast.
Phil worked on the record, and when word got around about his skills, Rob Zombie contacted him, and they worked together too.
Then, Rob gave Phil's number to Alice Cooper's producer Bob Marlette, and he got the chance to play on "Brutal Planet," something that he called "a dream come true."
"If you work really hard, your rewards are limitless," Phil said. "Anything could happen, anything. You could play with your hero. You could play with your favorite artist."
After that, Phil's reputation as a studio musician grew quickly, and to date, he has played in records for artists like Methods of Mayhem, Avril Lavigne, Kelly Clarkson, Orianthi, Chris Daughtry, and many more.
HOW PHIL X ENDED UP IN BON JOVI
By the time the 2010's rolled around, Phil already had an established reputation as one of the best guitarists in the industry.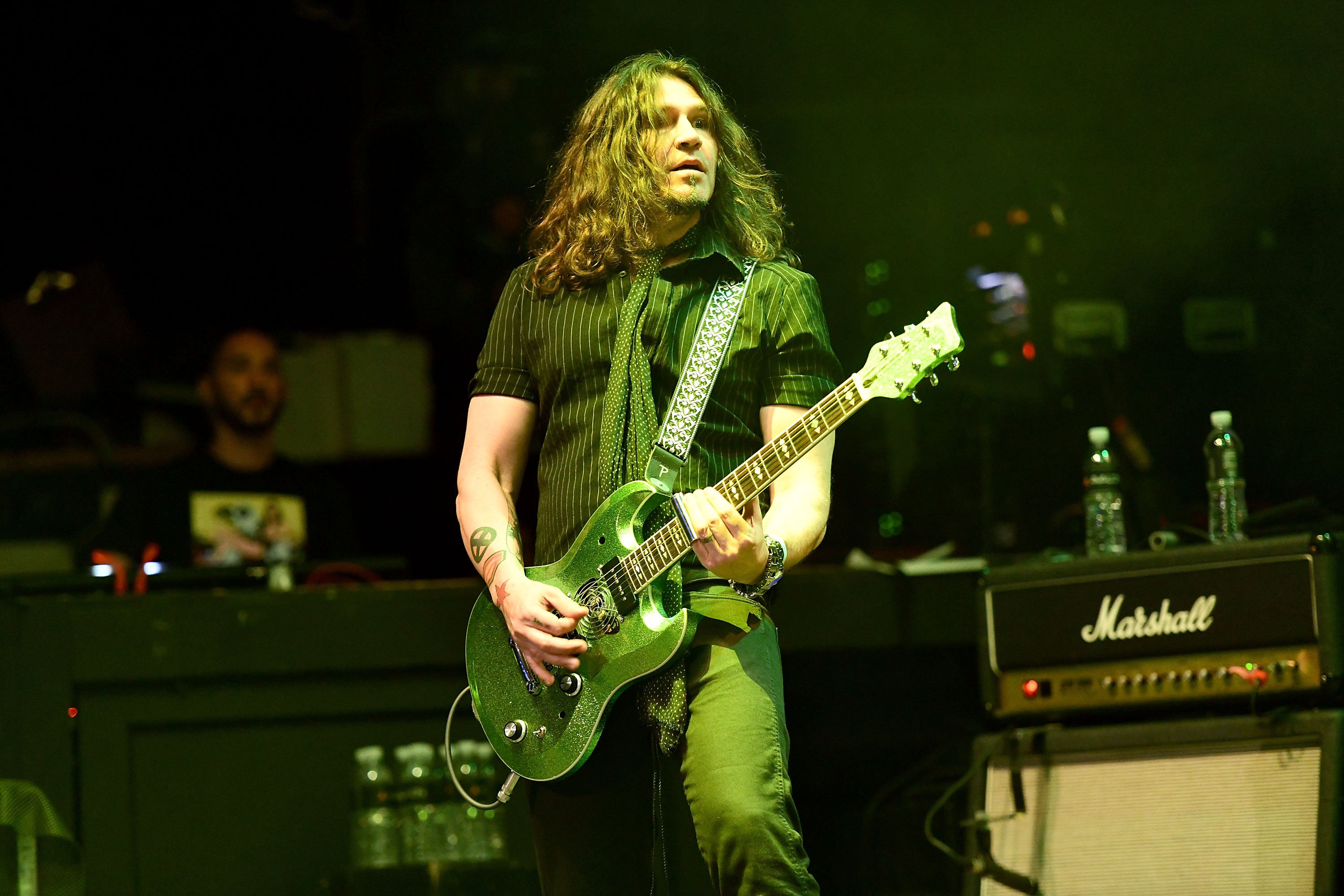 Guitarist Phil X of the band Bon Jovi performs onstage with Kings of Chaos at the Adopt the Arts annual rock gala at Avalon Hollywood on January 31, 2018 | Photo: GettyImages
He also had formed his band, Phil and The Drills, and was a YouTube sensation, often showing off his talent on the Fretted Americana online channel.
In 2011, music producer and guitarist John Shanks was working on Bon Jovi's record when the singer called him and said he needed "just-in-case" guitarist.
Bon Jovi's long-time guitarist, Richie Sambora, had been in bad shape and unable to perform at times. "So, Jon [Bon Jovi] said, 'I need a guy. I can't be in that position again. I've got to be ready to rock,'" Phil recalled.
Shanks then mentioned to Bon Jovi how he had watched Phil on YouTube, and how mindblowing he was not only as a guitarist but as a singer too.
"I remember meeting John Shanks and him coming up to me going, 'Man, I love watching your videos. I watched five hours last night,'" Phil recalled, and continued:
"Two weeks later, he called me and said, 'Hey, I got a gig for you, but I can't tell you what it is. You've got to come into my studio tomorrow, and we'll talk about it.'"
What followed was a string of contracts and confidential agreements, conversations with lawyers and managers, and Phil learning Bon Jovi's set just in case he was needed some time. Then, on April 2011 he got the call:
"Jon Bon Jovi called, and he said, 'Hey, it's Jon Bon Jovi. We need you.' And I was, like, 'Oh, it's going down.'"
Phil replaced Sambora during 13 shows—as the veteran guitarist had entered rehab. And two years later, when Sambora left the band due to personal reasons, Phil came to the rescue once again.
Phil spent almost three years as a "hired gun," and in 2016, he became an official member of the band after he was featured on guitar and background vocal on the "This House Is Not For Sale" record.
He also started appearing in official interviews, band merch and music videos with the band.
PHIL X'S FAMILY
Whenever he's not touring around the world, the 53-year-old musician prefers to lay down his guitar and play with his kids, 5-year-old Xavier, and 3-year-old Scarlett. He also has a 21-year-old stepson.
"My young kids, man, when I'm home, 'cause I travel, right? So, I tour, and when I come home, it's not a guilt thing, I was away, so I have to make up for it, I just want to spend time with the kids," he added.
Although it isn't known if Phil is married to the mother of his kids, who goes by the nickname Mrs X on Instagram, they have been together for eight years, and he's always showing off his love for her on social media.
Please fill in your e-mail so we can share with you our top stories!