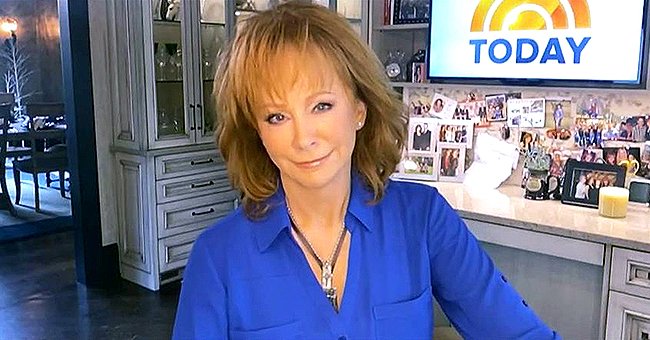 Twitter/TODAYshow
Reba McEntire Hints at Possible 'Reba' Cast Reunion
Reba McEntire won the hearts of fans with her singing and acting alike. During a new remote interview, the country legend opened up about the possibility of a "Reba" reunion.
Even though "Reba" aired for six seasons from 2001 until 2007, the series became popular enough to receive two Emmy Award nominations and another for a Golden Globe. During an interview with "TODAY," Reba shared what she and her former co-stars thought about a reunion.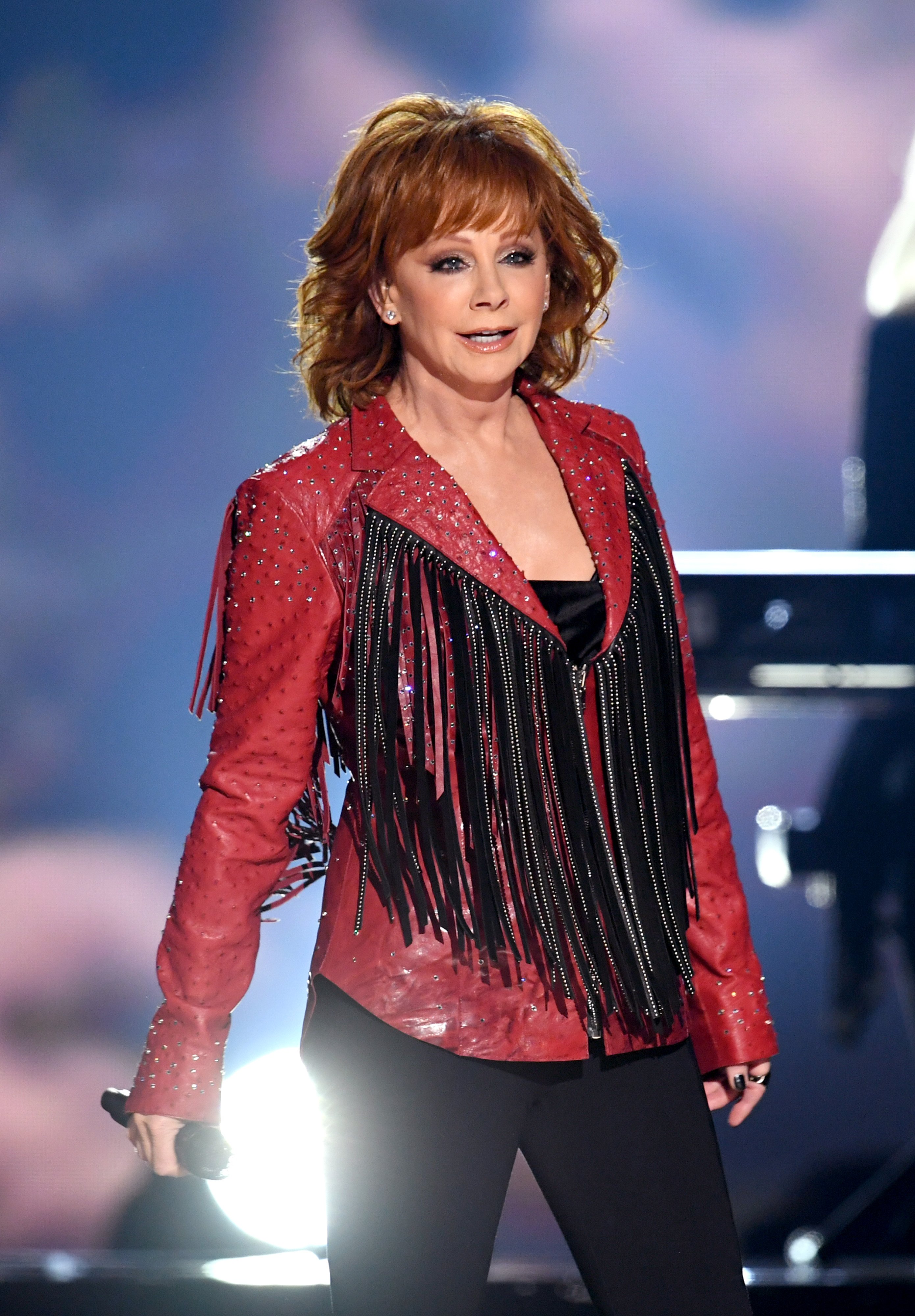 Reba McEntire performs during the 54th Academy Of Country Music Awards on April 07, 2019, in Las Vegas, Nevada. | Source: Getty Images.
"We're all talking, hoping to get back together. We miss each other. It was a fun group to get to play with, work with, so we'd love to do it. Even if it's a two-hour movie… We'd love to get back together," Reba explained.
Melissa Peterman, who starred as Barbara Jean on the beloved sitcom, started a group chat for them to communicate through, and Reba teamed up with Melissa to reprise their roles for a comedy sketch earlier this year.
Reba and Melissa stepped into the shoes of their "Reba" characters, who reacted to being stuck at home amid the novel coronavirus pandemic, and the pair humorously acted out a scene wherein Reba checked in on Melissa, aka Barbra Jean.
The cast doesn't let an opportunity to reprise their roles pass by, and Reba even brought up the subject when she attended the 53rd Annual Country Music Association Awards held at the Bridgestone Arena in Nashville, Tennessee last year.
While speaking with ET on the red carpet, Reba said that they are "always ready for a reunion," and excitedly added:
"We would love that. [All it takes is] somebody saying yes. The powers that be. I think we'd all love it."
In the comedy series, Reba portrays the role of a single mother living in the suburbs of Houston, Texas, and struggling to cope with the challenges life threw at her, like her ex-husband's younger bride and her pregnant teenage daughter.
Reba McEntire became a single woman again in November last year when she broke up with Anthony Lasuzzo. The couple dated roughly two years before they split, and according to sources close to the couple, their lifestyles had become incompatible.
Even so, the 64-year-old legendary country singer remains open to finding someone special, and she is not ready to give up on love just yet.
Please fill in your e-mail so we can share with you our top stories!