Inside Adrienne Bailon's Lavish Surprise for Husband Israel's 49th Birthday
"The Real" co-host, Adrienne Bailon, recently celebrated her husband, Israel Houghton, in grand style. The doting wife organized a romantic outdoor serenade, which meant a lot to him!
The United States might be on lockdown, but that hasn't stopped some people from going all out to make their loved ones feel special. The most recent of such people is singer Adrienne Bailon.
In a recent Instagram post, Bailon showed off a lovely surprise birthday celebration she organized for her husband, Israel Houghton.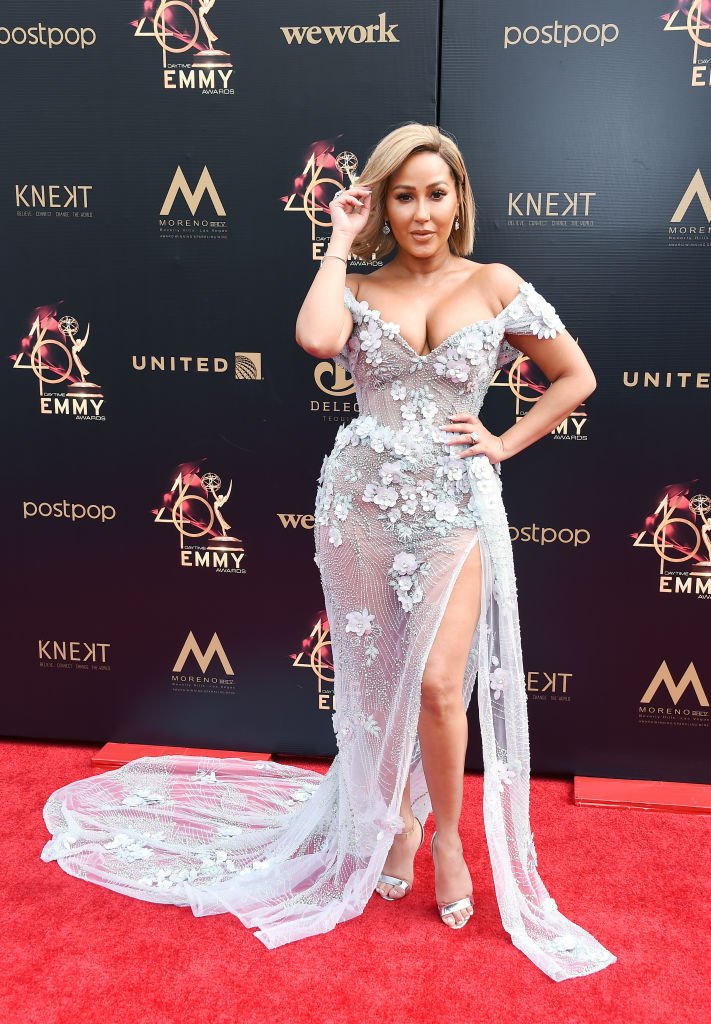 The video featured a romantic outdoor serenade that consisted of a parade from some of the couple's closest friends, a Mexican music band alongside a champagne shower.
In her caption, Adrienne explained that she tried to recreate a Mexican restaurant's ambiance due to her husband's love for Mexican food. Coincidentally, Israel's birthday also fell on Taco Tuesday, which made the celebration even more special. She wrote:
"I'd say it was a good day... we are full of tacos, enchiladas & LOVE!... I thank God for this man's life... EVERYDAY. Happy Born Day Mi Amor ❤️"
Bailon and Israel started their relationship back in 2016. At the time, Houghton was reportedly believed to be married to his former wife, Meleasa Houghton, whom he got married to in 1994.
Following the reports of Israel still being married, Adrienne admitted to getting into a confrontation with the gospel singer. According to her, Israel told her he was divorced when they met, and so she demanded to see the divorce papers.
Bailon also confessed that she had also asked her publicist to do some investigation about Houghton's former marriage so she could be sure he was telling the truth.
The 36-year-old explained that the rumors did make her feel crazy; she felt the need to be sure Israel wasn't lying to her. However, after doing some investigation, Bailon's publicist didn't find any information to prove that the rumors were true. Adrienne said:
"So my publicist, who was me and Jeannie's publicist at the time, called me and was like, 'Aye, there is nothing there'......But hello! Investigation comes through! I needed to know."
Earlier this month, Bailon opened up about how she got attracted to the 49-year-old father of five. According to her, Houghton never believed she would be interested in someone older, so he never tried so much. This was an attractive factor for Adrienne.
Just like his wife, Israel Houghton is a singer. He rose to limelight in 2003 after producing an album by Michael Gungor, "Bigger Than My Imagination." 
Apart from producing gospel songs for other people, Houghton has also recorded success as a singer, which includes six Grammy awards.