Chrissy Teigen Gifts Khloe Kardashian Her Book 'Hungry for More' and Cooking Utensils
Khloe Kardashian thanked Chrissy Teigen for sending her a special package as she shared photos of the 'Cravings' cooking line gift basket that she received.
Chrissy Teigen is not letting Alison Roman's negative comments about the success of her "Cravings" cooking line stop her from promoting her brand.
Recently, she sent her friend and reality star Khloe Kardashian a gift basket from the cooking line. In full support, Khloe shared photos of her package in her Instagram story.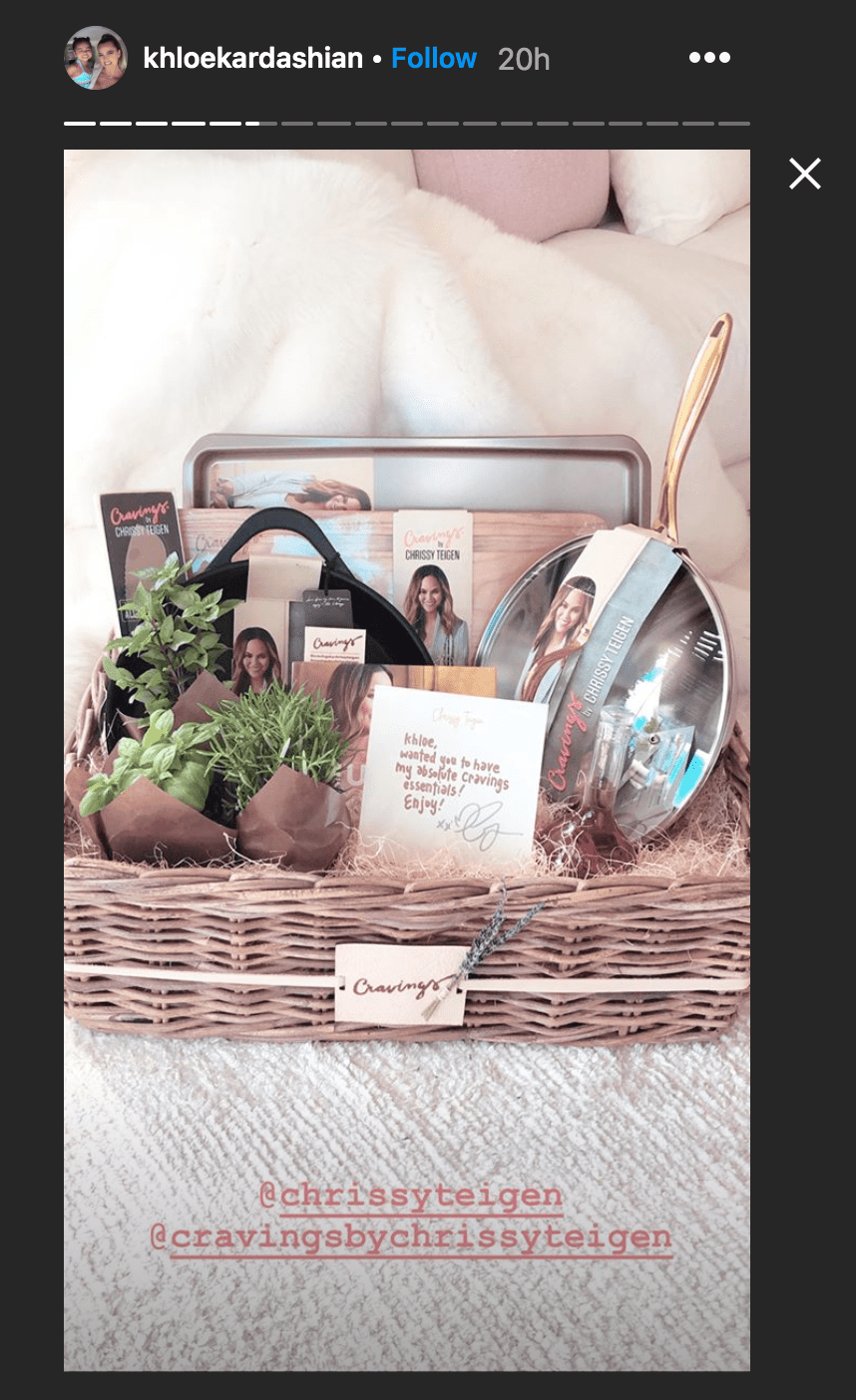 In a video of her going through the package, Khloe admitted that she was jealous a day earlier when she saw that her sisters had gotten the gift basket, and she hadn't.
The "Keeping Up with the Kardashians" star revealed that she was excited to try out some of the new recipes. Chrissy also included a handwritten note telling Khloe that she hoped she would enjoy all of her "favorite essentials."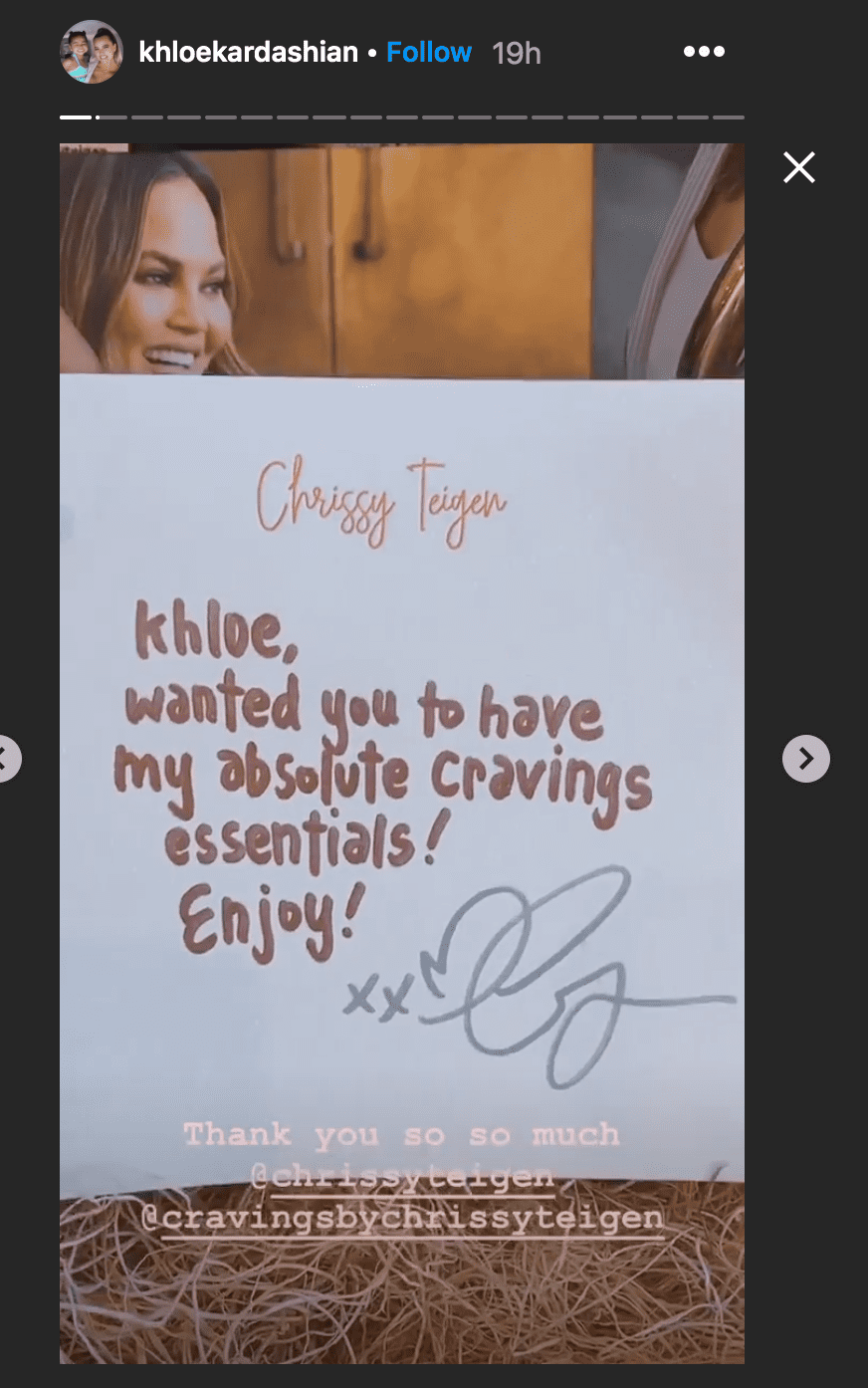 The gift basket included fresh herbs, an all-purpose knife, baking trays, cooking pots, a wooden cutting board and Chrissy's "Hunger for More" cookbook.
The gift back was beautifully packaged in a woven basket filled with straw. Khloe was also gifted a bottle of John Legend's "LVE Provence Rose" wine. As she pulled it out, she said, "yummy."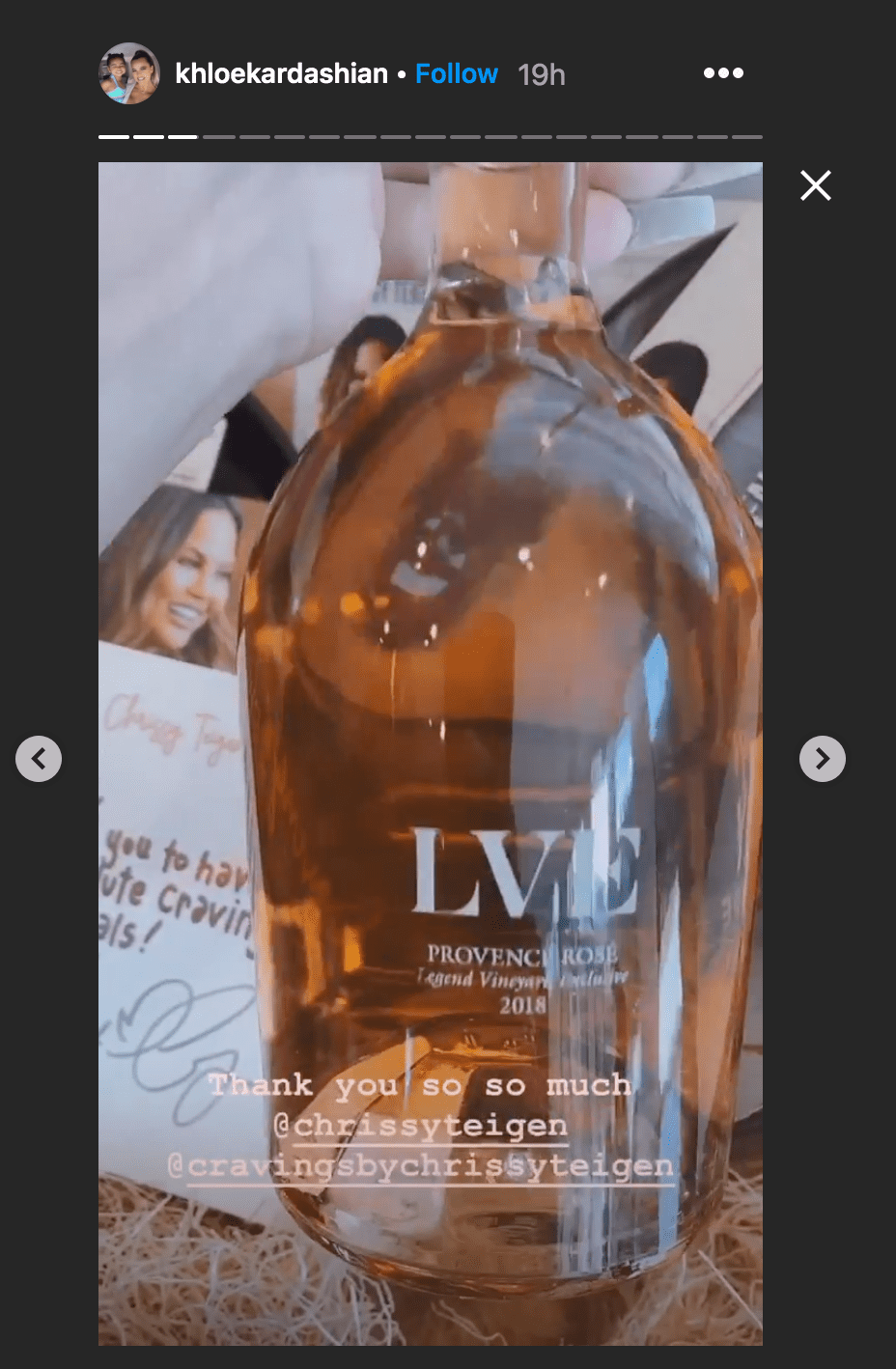 Chrissy gifting her celebrity friends items from her "Cravings" cooking line comes days after she had taken a break from social media following 
Alison's comments
 that Chrissy's success was a surprise to her. 
In response, Chrissy wrote detailed Tweets about the motive behind her cooking line and how she wanted to establish her career outside of her husband's success.
Khloe is also dealing with a public dispute of her own that involves her ex-boyfriend, Tristan Thompson, who is battling a paternity dispute.
It's reported, a woman named Kimberly Alexander alleges that Tristan is the father of her four-year-old son, and she believes that he paid to have the DNA test results come back negative.
Khloe has been dragged into the lawsuit because Kimberly claims the Kardashian has used the DNA center in the past, and she suspects Khloe had a hand falsifying the results.
Khloe and Tristan share a two-year-old daughter, True. A source told US Weekly, "Khloe is involved because she was being personally attacked." Tristan had filed a lawsuit against Kimberly claiming damages against her for what he claims is a fabricated story.