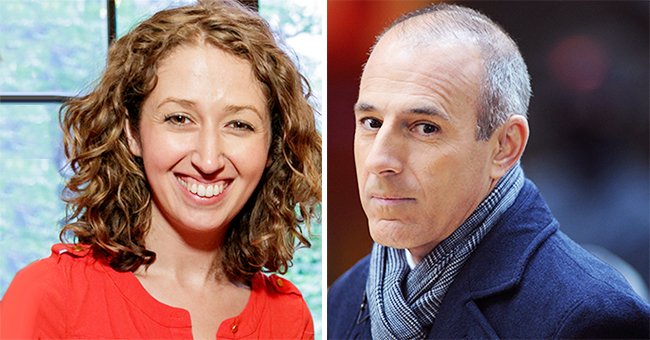 Twitter/PageSix. | Getty Images.
Brooke Nevils of NBC Responds to Matt Lauer's Attack on Ronan Farrow
Former NBC staffer Brooke Nevils clapped back with an acronym that spoke volumes to Matt Lauer's response about Ronan Farrow's reporting for his best-selling book "Catch and Kill."
On Tuesday, Matt Lauer wrote a long piece about his side of the story told in part by Ronan Farrow in his book "Catch and Kill," and Brooke didn't agree.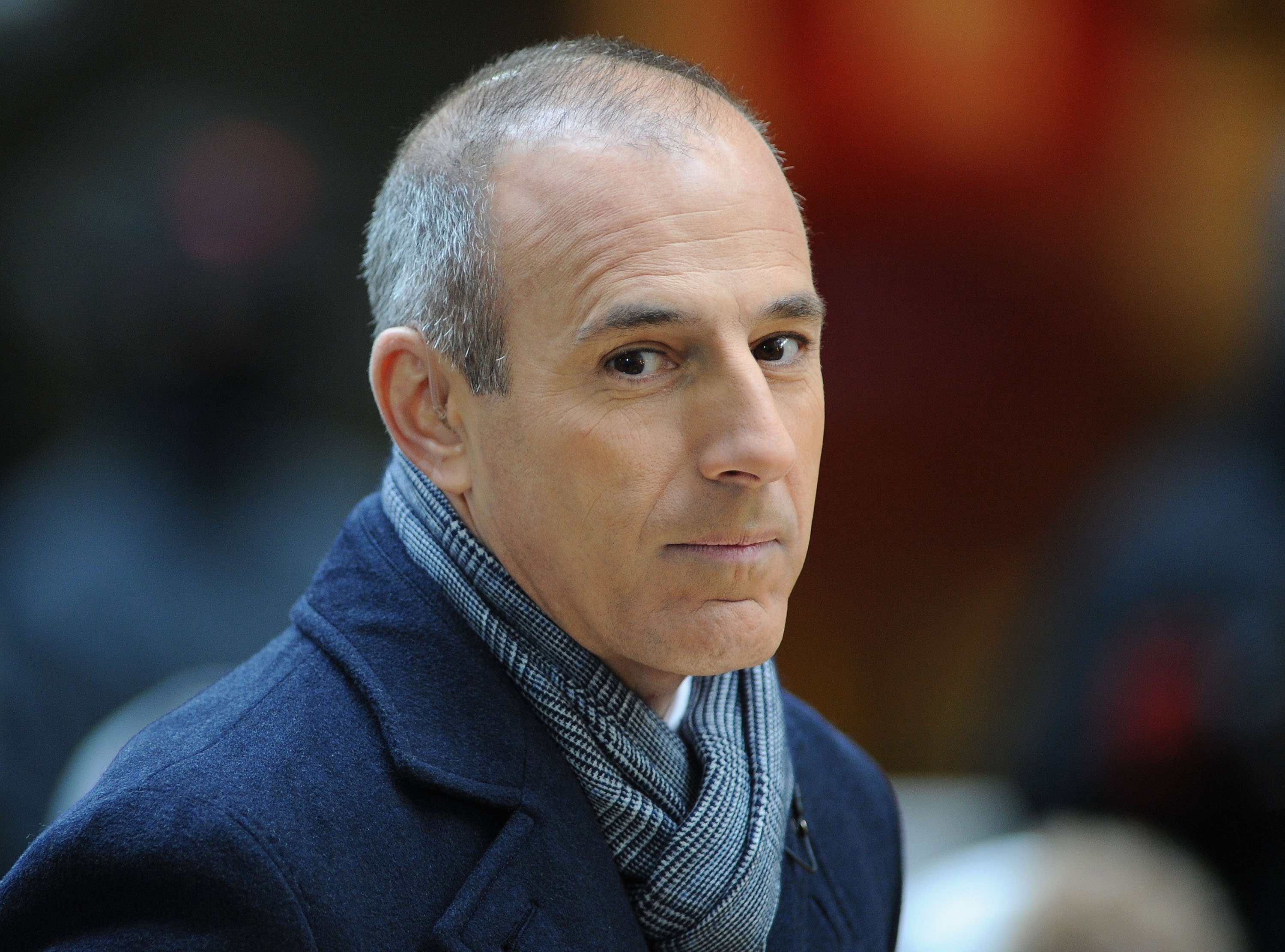 Matt Lauer attends NBC's "Today" at Rockefeller Plaza on November 20, 2012, in New York City. | Source: Getty Images.
THE BACKSTORY
After Matt admitted to having a consensual but inappropriate relationship with a fellow worker in 2017, he got fired from his job on the "Today" show after twenty years.
Matt said that he apologized for the way he conducted himself with "sincerity and humility," since he "betrayed" the trust of many people in the process. But then the situation escalated on October 9, 2019, when Matt got "falsely accused of rape."
BROOKE'S CLAIM
Brooke Nevils, a former NBC staffer, claimed that Matt raped her in 2014, and in response to his rebuttals, she merely posted, "DARVO: Deny, Attack, Reverse Victim and Offender" on social media.
The acronym is well-known in psychology circles, as the term is used to describe those accused of sexual wrongdoing. Even "South Park" used the definition in one of their November 2019 episodes.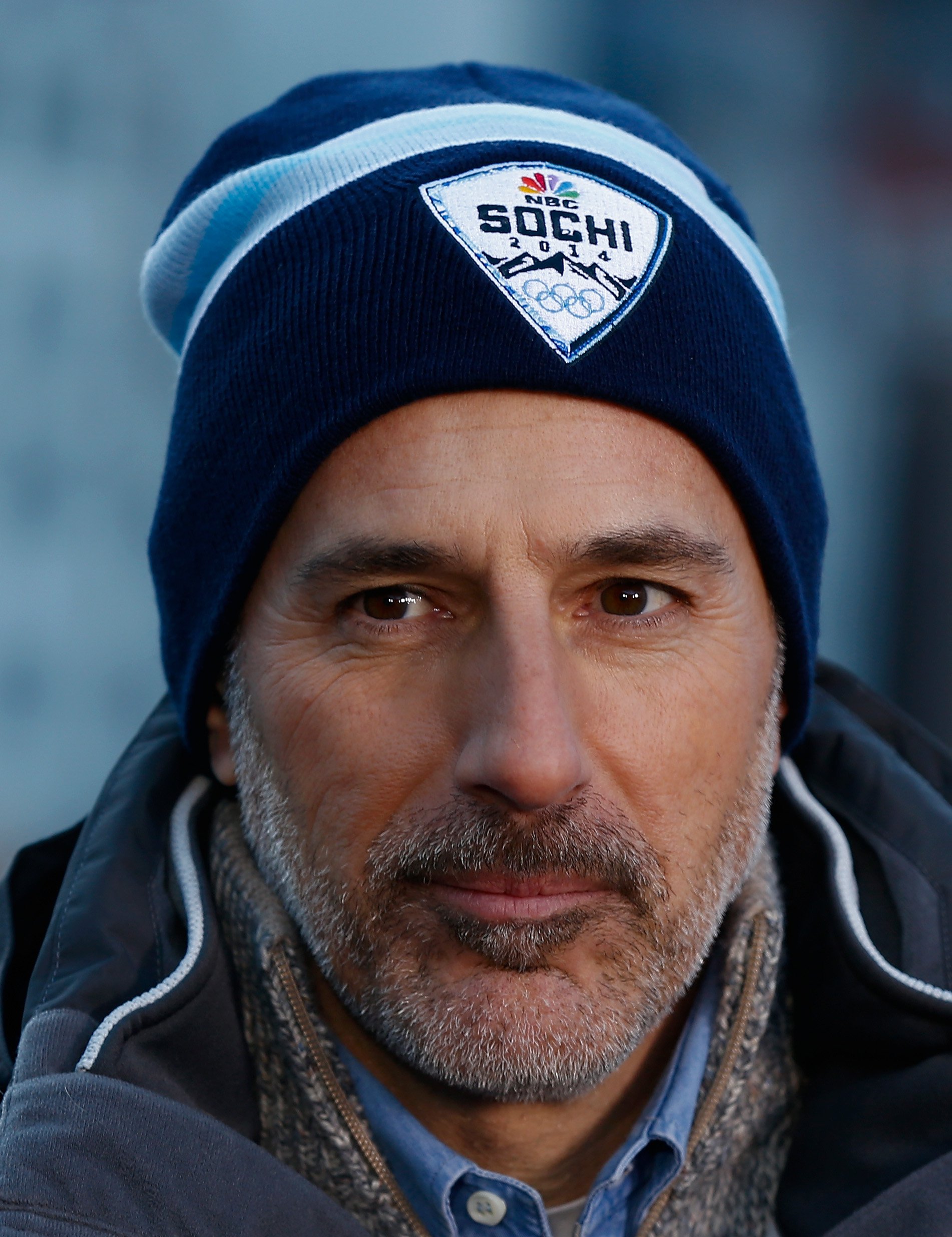 Matt Lauer reports for the "TODAY" Show ahead of the 2014 Winter Olympics on February 6, 2014, in Sochi, Russia. | Source: Getty Images.
MATT DENIES ACCUSATIONS AGAINST HIM
According to Matt, Ronan's book is not all "based on misinformation," but he said that the last two years it took to complete it became a "magnet" to anyone with a bad story to tell about the network and the people who worked for it, real or imagined.
"I was shaken, but not surprised, that few in the media were willing to thoroughly challenge the accusations against me, or the person making them,'' Matt reportedly wrote on Tuesday.
Ronan quickly responded to the allegations against him as well, and said that Matt himself had been involved in the reporting and fact-checking part of the project, and added that Matt is "just wrong."
IT ENDED HIS MARRIAGE
The scandal against Matt Lauer led to the end of his marriage of over two decades to Annette Roque, as she filed for divorce from Matt in July 2019.
The couple shares three children, and while Jack is 18-years-old and an adult in his own right by law, Annette and Matt agreed to joint custody of their other two children, 12-year-old Thijs, and 15-year-old Romy.
Please fill in your e-mail so we can share with you our top stories!