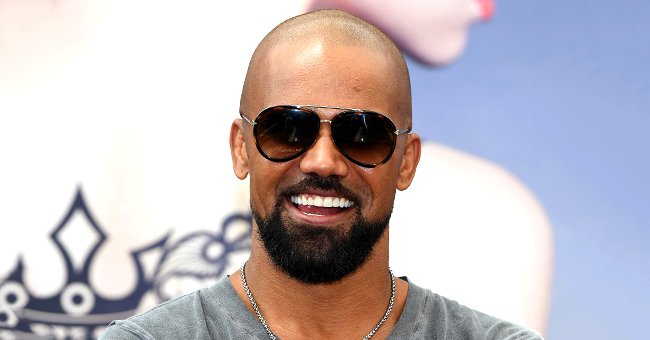 Getty Images
SWAT Star Shemar Moore's Salt and Pepper Look Has Fans Swooning

Shemar Moore shares a new selfie showing off his "Salt & Pepper" look as he remains at home amid the COVID-19 quarantine, and fans are swooning over it.
Shemar Moore continues to do his part in stopping the spread of COVID-19 by staying at home. This means the actor has not been able to go to the barbershop to get his hair dyed, and it's showing his "salt and pepper" hair color.
The actor embraced this new look of his, sharing a selfie of himself in a gray hoodie with his mustache growing on his chin that featured black and white hair. Fans took to the comment section to gush over him, admiring this new look.

A fan's comment on Shemar Moore's Instagram post | Source: Instagram/ShemarMoore
NOT LOOKING HIS AGE
At 50-years-old, Shemar Moore definitely does not look his age. He is not only in incredible shape, but his facial structures don't show it as well. If there's anything that gives away his age, it's his hair color, but that's something he's chosen to embrace.
While his genes could be thanked for that, the actor also makes sure to keep in good shape especially because of the action roles he plays on television. As he is always on-the-go, he makes sure his body is always up for the challenge and he does rigorous exercise routines so it stays that way.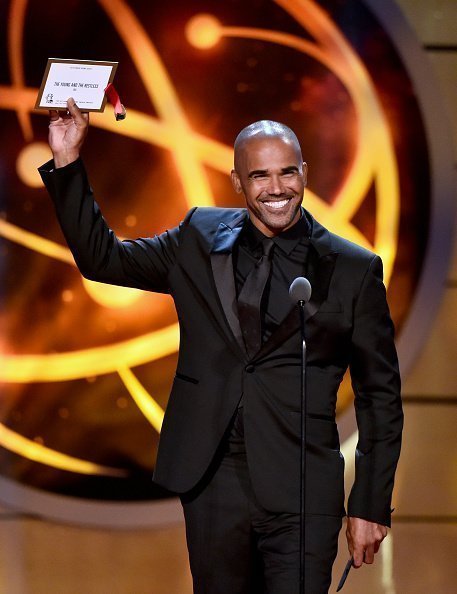 Shemar Moore at Pasadena Civic Center on May 05, 2019 in Pasadena, California | Photo: Getty Images
REMEMBERING HIS LATE MOM
Although Shemar seems to be having better days, he constantly remembers his late mom, Marilyn, who was his partner-in-crime as she raised him as a single mother. After she passed away, the actor has been sharing special tributes to her on social media.
On Mother's Day, he shared an account that he and his mom would often fight about, particularly about how blessed they are to have each other. While Shemar's mom Marilyn would always tell him that she was in front of the line when God was handing out sons, he'd correct her and say that he cut the line so that she could be his mother.
ENJOYING LIFE TO THE FULLEST
While she's no longer on Earth, Moore promised her that he'd finish what they've started, especially when it comes to enjoying life to the fullest.
"Show the world what you taugh me and made me believe that anything is possible and go get it... journey of a dreamer... HAPPY MOTHER'S DAY to ALL mothers out there.. and up in heaven.."
He concluded his sweet message by acknowledging that without a mother's love, we are nothing. After all, everyone was first cared for and nurtured by our moms before being anything else.
Please fill in your e-mail so we can share with you our top stories!