Keenen Ivory Wayans' Ex-wife Daphne 16 Years after Their Divorce — Inside Her Life and New Love
Sixteen years after Daphne Wayans and her husband, the comedian and filmmaker Keenen Ivory, divorced and went their separate ways, she has since moved on from her past and has started a new life for herself.
Daphne Wayans was born in May 1971 in Inglewood, California, where she was raised. She is a television personality, relationship expert, and film producer.
However, she is best known as the former wife of Keenen Ivory Wayans, the creator of the legendary FOX comedy "In Living Color." After Daphne and her husband parted ways, she picked her life up, put it together, and moved on to build a new one for herself.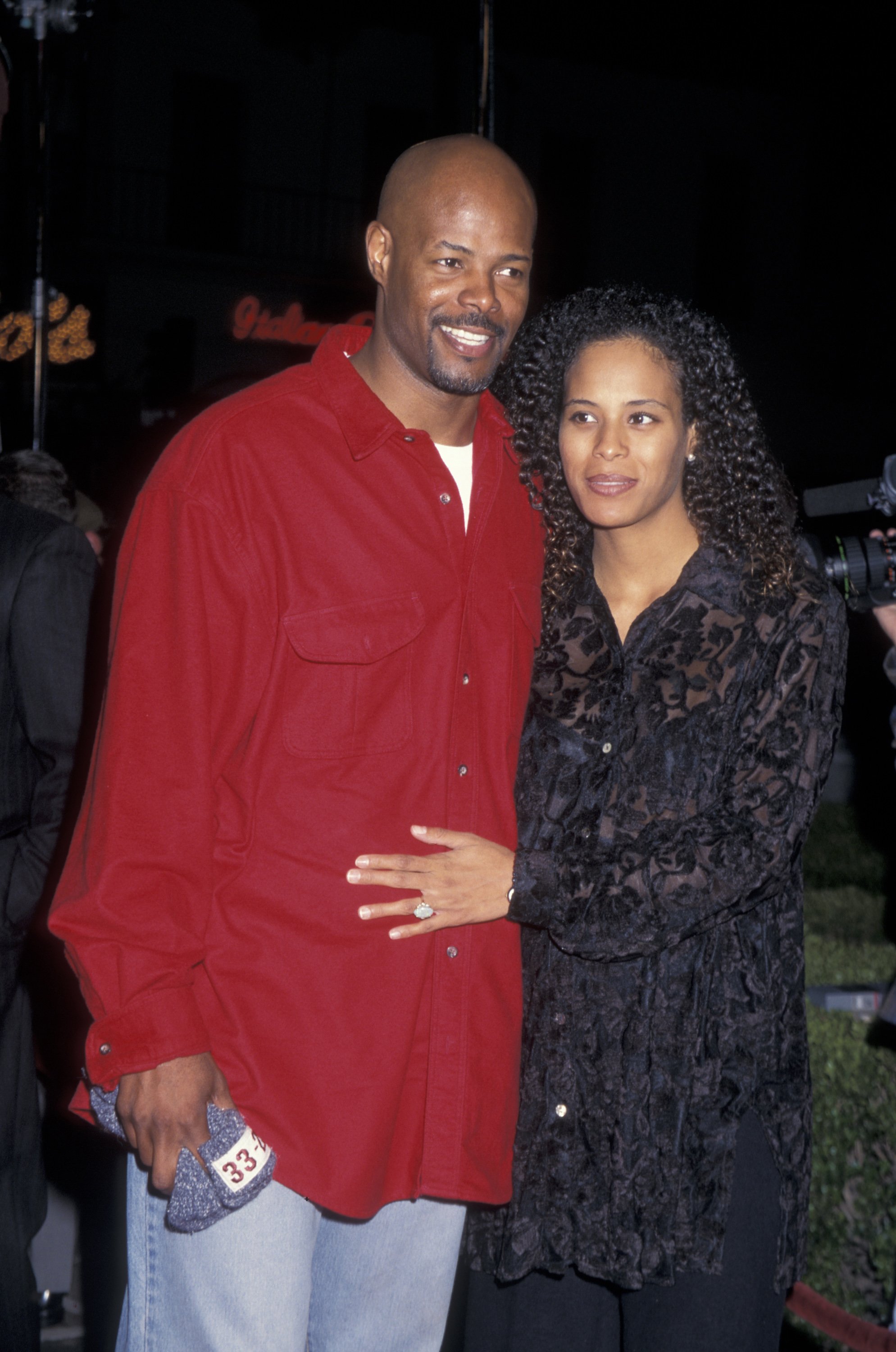 DAPHNE'S CAREER AFTER THE DIVORCE
While Daphne was often referred to as Keenen Ivory Wayans' wife, she was so much more than just his wife. After their split, Daphne quickly became a star of her own, carving out a name for herself in Hollywood.
Daphne joined the board of directors of the private elementary school established by the famous actor Will Smith and his wife, Jada Pinkett Smith in 2008, in Calabasas.
The school was aimed at providing proper education for less privileged kids to give them a start towards becoming leaders of tomorrow. Daphne, a great advocate for such ventures, did her part in helping the school's goals by joining the board until it closed in 2013.
On September 12, 2012, about seven years after her divorce, Daphne was cast in the VH1 reality television series, "Hollywood Exes." Despite being part of the original cast with which the series was pitched, she later decided not to appear in the first season for undisclosed reasons.
Daphne frequently features on The Huffington Post, giving parenting and relationship advice. In 2013, she teamed up with the famous 90s music composer, Doug Grigsby, and they co-wrote Teena Marie's song "Carte Blanche," which was released posthumously to celebrate the singer's life.
That same year, Daphne had a brief two-episode stint in Tiffany Cambridge and Jayceon Taylor's reality series "Marrying The Game."
Three years later, in 2016, the stand-up comedy docuseries titled "Dying Laughing" was released. Daphne had co-produced the series and featured comedy bigwigs like Jamie Foxx, Amy Schumer, Kevin Hart, and Kevin Seinfeld. The series did very well and hit high ratings quickly.
DAPHNE'S PERSONAL LIFE AFTER HER DIVORCE
In 2018, exciting news about Daphne's love life sprung up. West coast rapper, Problem, whose real name is Jason, admitted that he and the 49-year-old were in a relationship.
They had secretly started dating sometime in 2018, and the rapper said that they were getting serious. According to Problem, he said that their love story hadn't just begun in 2018. It started as far back as when he was a child.
According to Problem, Daphne's parents lived just three houses from his after returning from Germany with his father at the age of one. At five years old, he had already started proclaiming that he would be the one to marry Daphne. He was smitten beyond understanding. The rapper said:
"I used to tell her I was going to marry her when I was like four, five and six… I just been plotting on this for a long time. For us to reconnect right now is still strange to me."
Daphne and Jason returned to each other after many experiences and years of relationships with other people. The love story was a sweet one that the rapper especially loved to tell.
In 2019, on Valentine's day, the 49-year-old beauty took to Instagram to celebrate the love that she shared with the rapper. She posted a cute selfie of both of them and captioned:
"Long Overdue For A Real One. HAPPY VALENTINE'S DAY @problem354 Thank you for giving me your whole heart everyday, forever! I love you so!"
Her followers were very excited that she had finally found love again and commented on how good and happy they looked together.
Earlier in May, Daphne shared throwback photos of the rapper coupled with a lengthy heartfelt message, wishing him a happy birthday and expressing her love for him.
DAPHNE'S MARRIAGE TO KEENEN
The former spouses first met when she was 16, and he was 28 through a mutual friend, actor Eddie Murphy. Before they started dating, the pair waited until Daphne was of legal age. The relationship lasted for 15 years.
In 2001, they finally said "I do" and tied the knot with three of their five kids who were already born – their oldest was Jolie, their daughter, Nala, came next before their only son, Keenen Ivory Jr. was born.
The same year that they got married, their daughter, Bella Ivory, came into the world. They welcomed their last child together, Daphne, in 2003.
Keenen, himself, is a very successful figure in Hollywood. Actor, comedian, and filmmaker are only a few of the titles he has earned.
THE UNEXPECTED DIVORCE
In 2004, it was reported that Keenen had filed for a divorce citing irreconcilable differences. They finally divorced that same year but still managed to remain friends.
In an interview with MadameNoire, Daphne explained that there was no bad blood between her and her ex-husband. They were still friends and, most importantly, the parents of their kids. She said:
"There's not any one reason why we decided. When I do these interviews people go, "what happened?," as if I'm going to say, "he kicked me." We were still together in so many ways."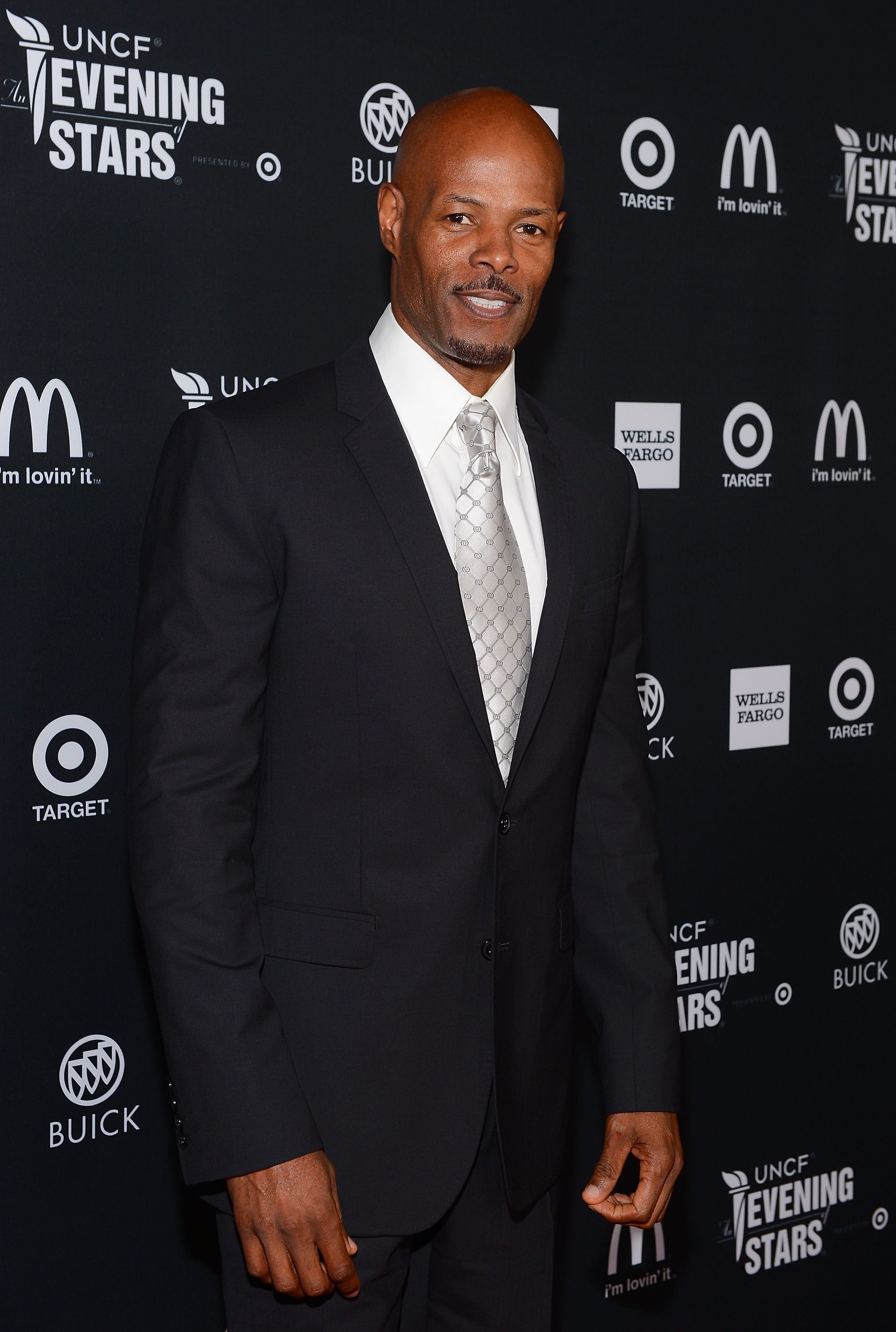 True to her words, in 2018, a few days after his birthday, Daphne shared a throwback picture of the Wayans' family and penned a friendly caption which read:
"Dear Co-Creator @keenenivorywayans thank you for doing your part..."
Daphne and Keenen Ivory Wayans' kids have paved paths for themselves as well. Although their daughter, Jolie, prefers to stay away from the public eye, Keenen Jr. has followed his father's footsteps in comedy.
Their second daughter, Nala, is a successful model, and her parents are very proud of her. In 2017, she made her runway debut at the Sherri Hill runway show. 
During the show, Keenen did not tell her he would be flying out to watch her and surprised her with a bouquet of roses. He shares a similar bond with all his children.
It is great to see that both Daphne and Keenen have moved on from the 2004 separation and are being the best parents to their children.