Jude Law to Welcome Baby Number 6 – Meet His Pregnant Wife Phillipa Coan Whom He Wed Last Year
Jude Law is expecting baby number 6 with his new wife, Phillipa Coan, whom he wed last year. The pair were together for four years before they tied the knot in February 2019.
Actor Jude Law and his new wife, Phillipa Coan, are ready to welcome their first child together! After a previous marriage, two relationships and five children, Jude is excited to welcome a sixth child with his current wife, Phillipa.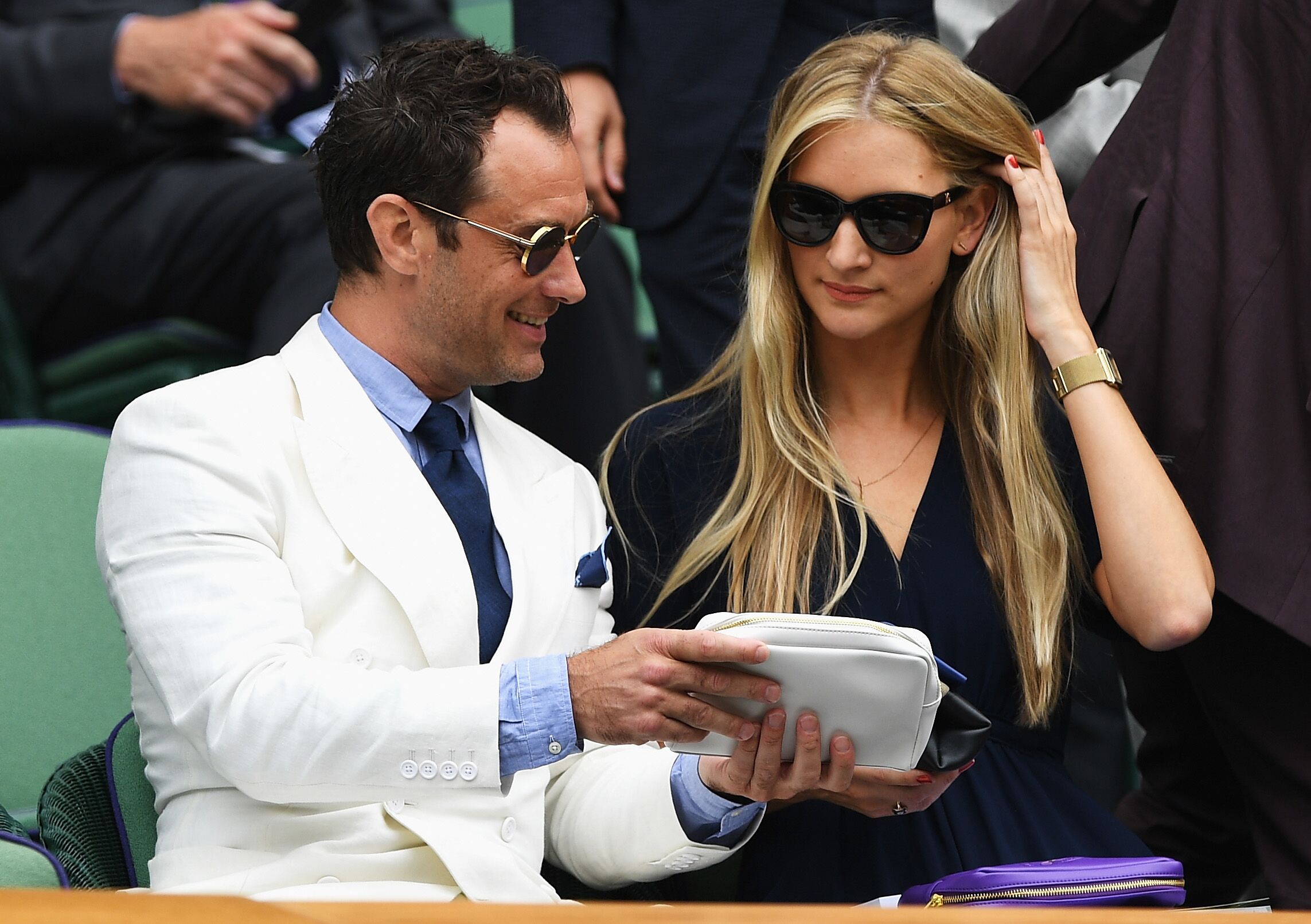 As reported by Daily Mail, Phillipa Coan, looking beautiful as ever, was spotted with her baby bump, visible in a tight black top, grocery shopping with her husband of over a year.
Since the 1st of May 2019, Law and Coan have been blissfully married following a classified wedding ceremony at The Old Marylebone Town Hall in London.
Jude Law's pregnant wife Phillipa Coan proudly shows off her baby bump as they shop for essentials in north London https://t.co/v4HmUjMokr

— The Irish Sun (@IrishSunOnline) May 20, 2020
This development comes as no news, as the "Sherlock Holmes" actor, had months before this sighting, revealed that he would absolutely love to have more children and have a lot of fun parenting with someone he so dearly loves. In an interview, Jude declared:
"I'm fortunate to be with someone where I'm having more fun than I've ever had in my life."
Jude Law and his wife Phillipa Coan recently celebrated their first wedding anniversary on May 1#JudeLawhttps://t.co/U57gJtEOst

— WION (@WIONews) May 21, 2020
Jude is also said to be a great father and have a working relationship with his ex-wife, baby mamas and their children. In this report, ET Online states that everyone is happy, for the couple, about the new baby that will be a great addition to the family.
Jude is father to 23-year old Rafferty, 19-year old Iris, 17-year old Rudy, 10-year old Sophia and 5-year old Ada. He had the first three children, two boys and a girl, with ex-wife, Sadie Frost and the last two girls with the model, Samantha Burke and musician, Catherine Harding respectively.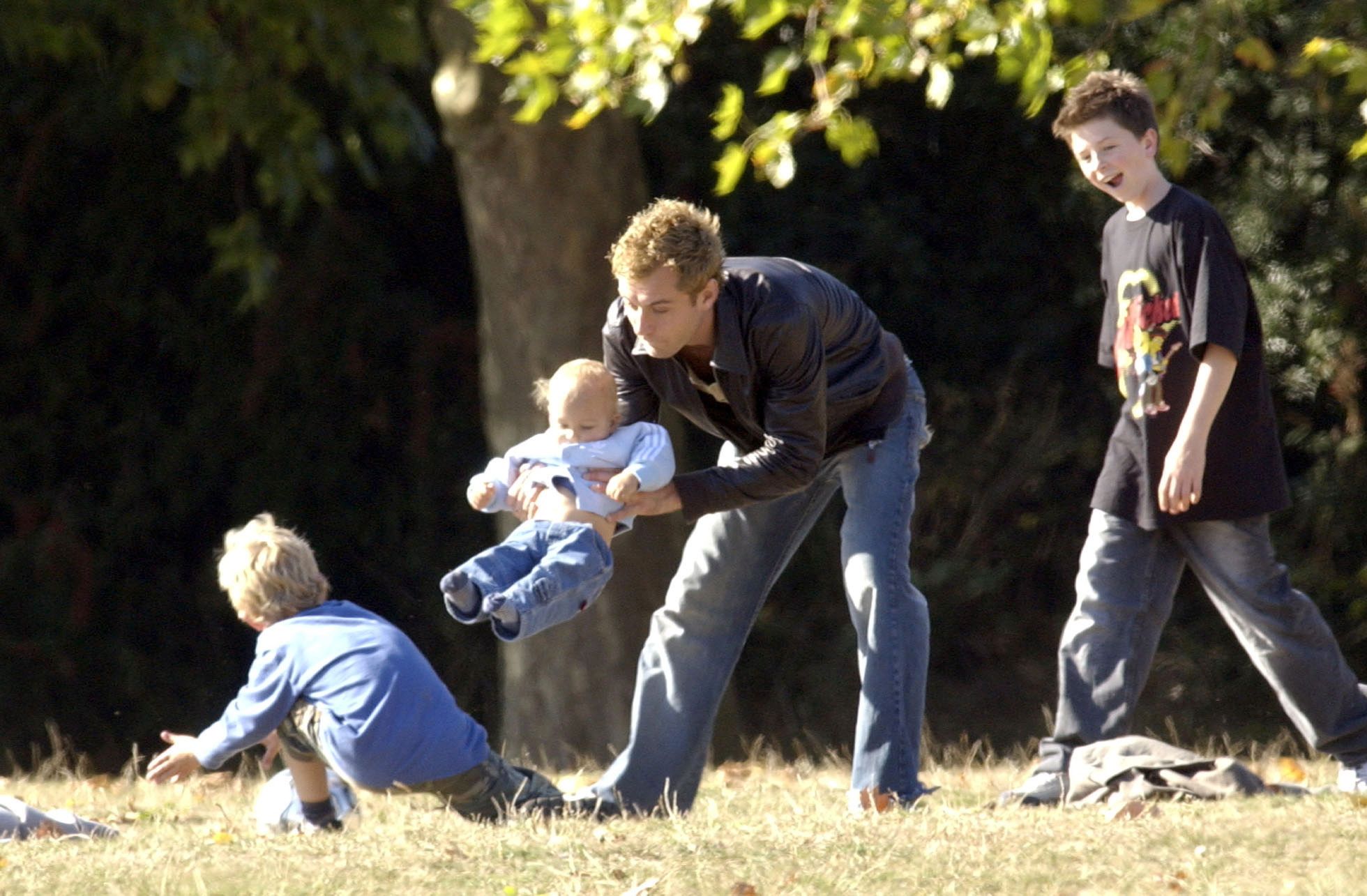 Phillipa and Jude dated for over four years before their engagement in February 2019. Jude is Phillipa's first husband, and from the pictures, she looked happy, healthy and prepared to receive her first child.
It is no secret that the actor's romantic life has been a rollercoaster; from his divorce with his first wife, Sadie Frost, to a relationship with Sienna Miller that went sour because of his affair with his children's nanny, Daisy Wright. There were also the brief romantic dealings with Samantha Burke and Catherine Harding that resulted in children.
The 47-year old's second marriage was reportedly quiet and attended by only family and close friends. Since May 1, 2019, Law and Coan have been blissfully married following a classified wedding ceremony at The Old Marylebone Town Hall in London.