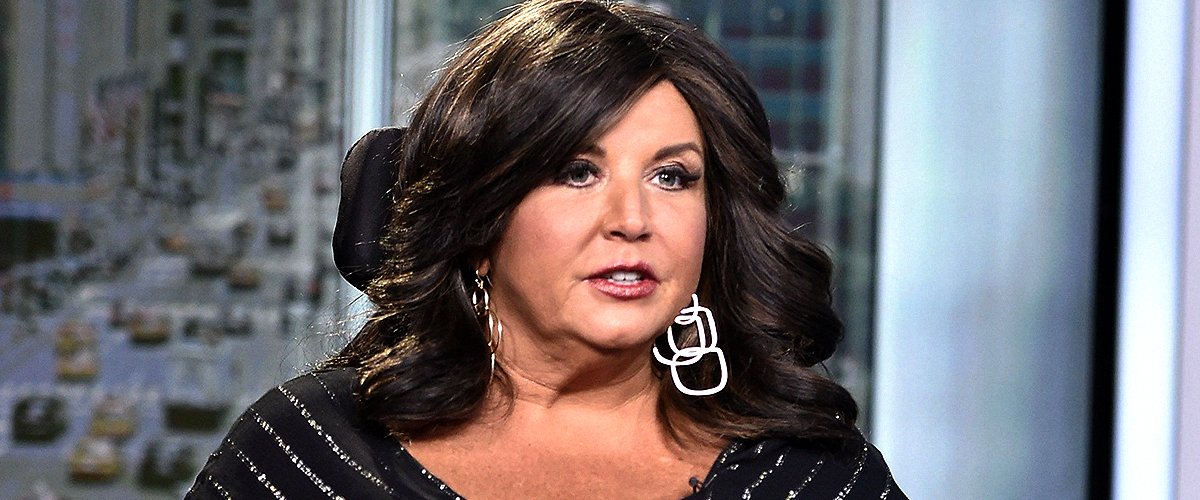 Getty images
Abby Lee Miller's Battle with Aggressive Cancer That Made Her Learn How to Walk Again
The last few years have been an ordeal for celebrity dance instructor Abby Lee Miller, beset with legal problems, and fighting cancer.
Abby Lee Miller, the fiery-tempered dance instructor from the reality show "Dance Moms" was diagnosed with Burkitt lymphoma in 2018, a rare and extremely aggressive fast-growing cancer.
Miller complained about a persistent pain in her neck, which was dismissed by doctors, and she was told to "take it easy." By the time she was diagnosed, she was, according to her admission, close to death.
Many of her star pupils from "Dance Moms" who had gone on to successful professional careers after the show turned their backs on Miller when she was convicted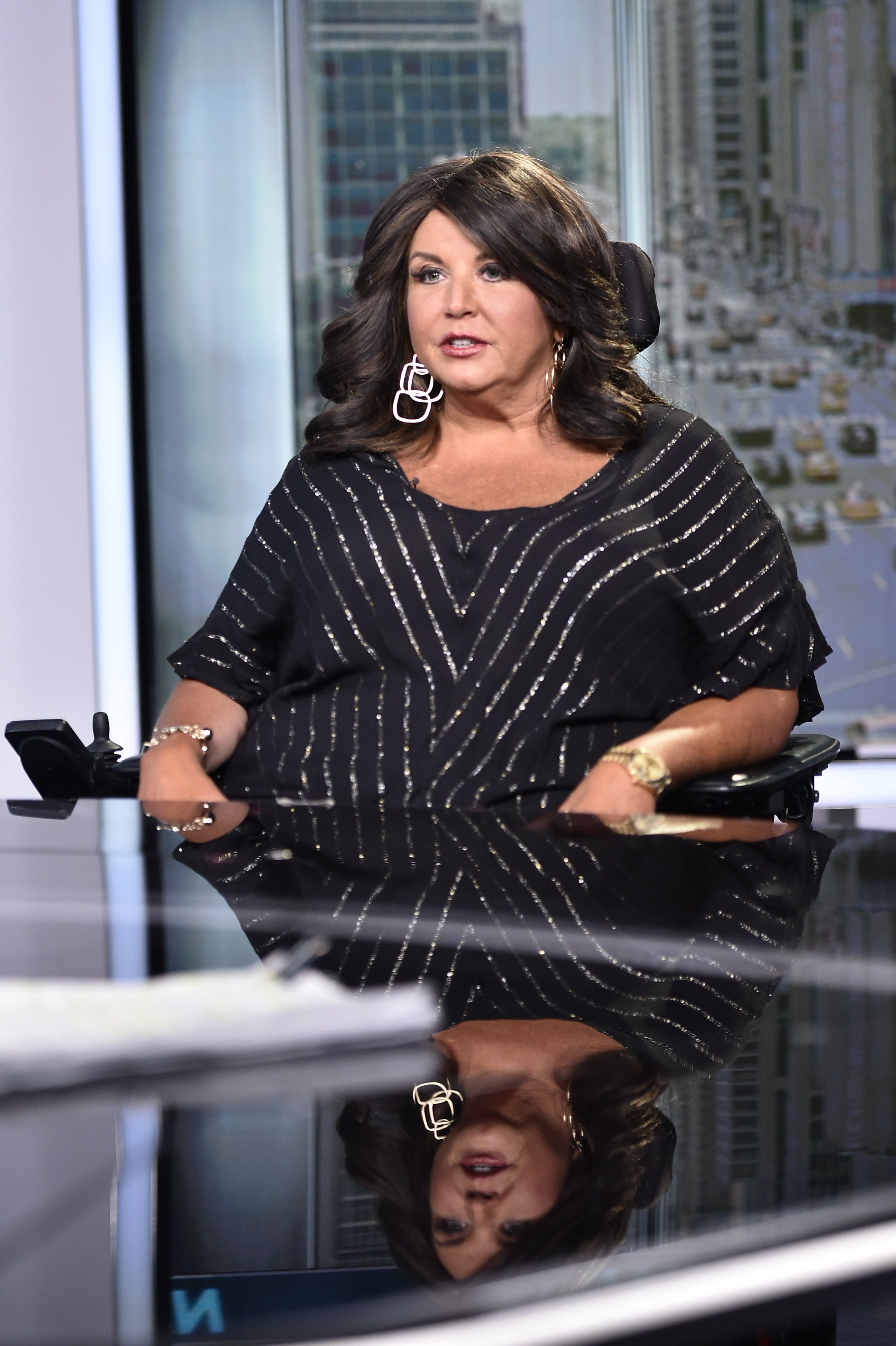 Abby Lee Miller on the set of 'The Claman Countdown' in 2019 in New York | Source: Getty Images
LIVING THROUGH CANCER
After her emergency surgery, Miller has been going through a painful and protracted recovery. The Burkitt lymphoma affected several of her vertebrae and left her in a wheelchair.
Miller was devastated by the outcome. Movement and dance had been her whole life, and now she was immobilized. She said:
"I don't have children. I don't have a husband. My parents are deceased. I'm done. I came here to teach dance."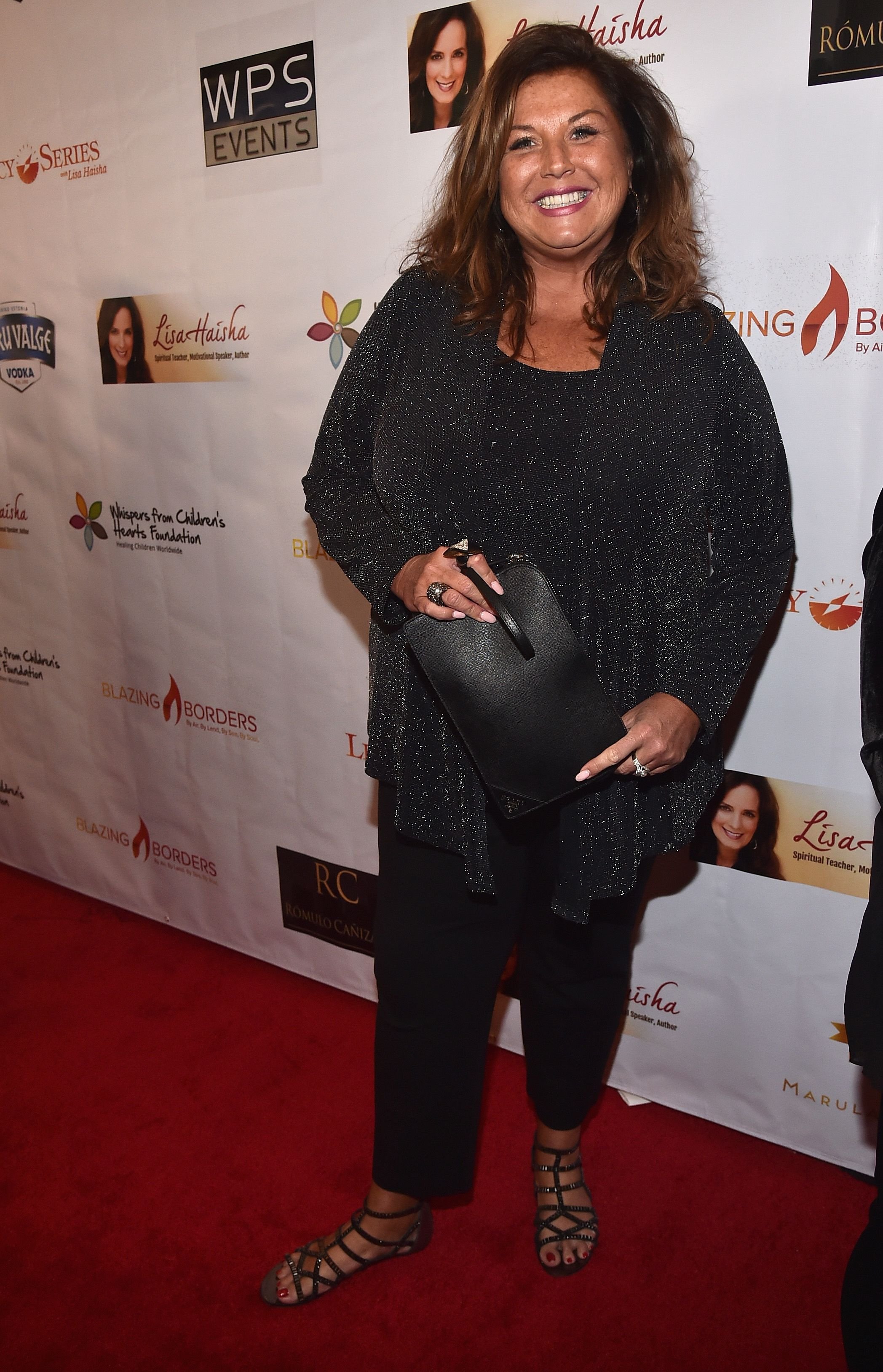 Abby Lee Miller at the 3rd Annual Whispers From Children's Hearts Foundation in 2017 in Santa Monica | Source: Getty Images
ABBY MILLER IN PRISON
Miller believes her cancer was triggered in federal prison, where she served 18 months for bankruptcy fraud. She served her time in Victorville Federal Correctional Institution California, where, she believes, the prison doctor destroyed her health.
Miller who is a diabetic, alleges that the prison doctor took her off her medication "cold turkey," something doctors later told her was exceedingly dangerous. iller believes it was this shock to her system that triggered her cancer.
Miller revealed that prison was a traumatic experience, and that throughout her incarceration she only felt safe for one hour a week -- during church services in the prison chapel.
RECOVERY
Miller underwent 10 grueling rounds of chemotherapy and a knee replacement surgery after her spinal surgery to eradicate her cancer. Miller revealed that her cancer is gone, but the repercussions of the deadly disease still condition her life.
IN THE WHEELCHAIR
Not being able to walk and being bound to a wheelchair was Miller's worse nightmare. Her first reaction was despair. She revealed:
"It's horrible. It's awful. I said to my friends many times, I have to save my tears to the pillow, many times, 'why didn't you let me die?'"
TAKING HER LIFE BACK
But true to her steely determination, Miller has rallied from the shock of her condition and is fighting to get back on her feet. She revealed:
"My therapy is down to an hour two to three times a week. I was much better when I was living inside the therapyT
Through sheer hard work and determination, Miller is back on her feet, albeit with a walker, and is determined that she will learn to walk again on her own, whatever it takes.
BACK IN "DANCE MOMS"
One positive step has been Miller's return to "Dance Moms" after her health issues and a prison stint. Being back in the studio, and doing what she loves the most has put new heart into the dance instructor.
The dance instructor confessed that she was deeply hurt when many of her star pupils from "Dance Moms" who had gone on to successful professional careers after the show turned their backs on Miller when she was convicted. She revealed:
"They needed to 'distance themselves" from me-' That was the word that was used, 'distance themselves' when I was indicted by the Federal Government."
There was one former pupil who stood by her side and offered her her full support: Jojo Siwa. Miller confessed:
"I'm so proud. JoJo stays in touch with me. I think everybody else forgot my name."
Miller is back on top, after her triumphant return to "Dance Moms" where she proved she is as effective, and ruthless a teacher in her wheelchair as on her feet.
She is back where she belongs, doing what she does best:teaching dance, and imbuing the young dancers with her own indomitable determination.
Please fill in your e-mail so we can share with you our top stories!