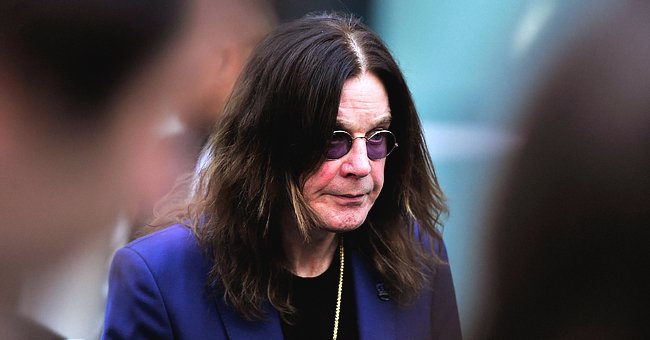 Getty Images
ET Online: Ozzy Osbourne Credits Music for Saving Him from Gloom and Doom Amid Parkinson's Battle

It's no secret that music is a huge part of Ozzy Osbourne's life. So when the singer revealed that it helped him get through his recovery, there was no surprise.
Earlier this week, Ozzy Osbourne sat down with ET's Kevin Frazier for a virtual interview regarding his health and how he's coping amid the coronavirus pandemic.
The 71-year-old announced he was diagnosed with Parkinson's in January, sharing the horrific story of his near-death accident last year, and the discovery that changed his life.
OZZY PRAISES MUSIC FOR HELPING IN DARK TIMES
The Black Sabbath singer has had it tough in the last year, but he has the support of his wife, Sharon Osbourne, who joined him in the video chat with his daughter, Kelly.
In the midst of his suffering, Ozzy managed to create new music for fans, which he says was pivotal in helping him get through the difficult times regarding his health.
He told the outlet, "That whole album came out of nowhere, and it was so much fun. It was what I needed to get me out of gloom and doom and my recovery."
Ozzy would have also liked to perform for his fans, but his tours were canceled amid plans to go to Switzerland and get treatment. The effects of COVID-19 have further delayed them.
OZZY'S OTHER HEALTH BATTLES
Over the years, Ozzy's had to deal with a slew of health issues. In 2018, he got a staph infection in his right hand. Later that year, he was hospitalized for pneumonia.
Speaking on "Good Morning America" in January, Sharon insisted that the rocker's neurodegenerative disorder was "not a death sentence by any stretch of the imagination."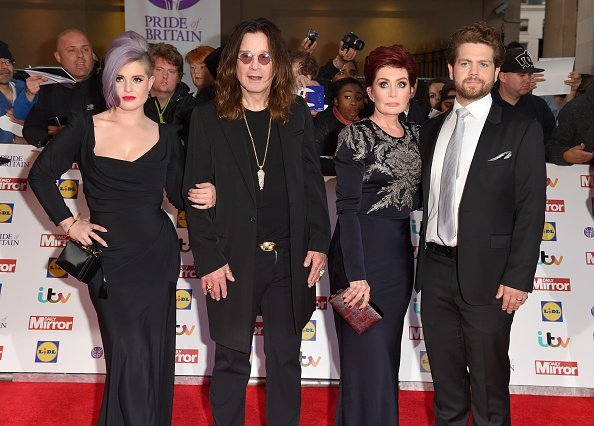 Kelly Osbourne, Ozzy Osbourne, Sharon Osbourne and Jack Osbourne at The Grosvenor House Hotel on September 28, 2015. | Photo: Getty Images
KELLY GIVES HEATLH UPDATE ON OZZY
In later months, Ozzy's children updated curious fans about how he was getting on. Kelly said in March that her dad was doing good after a stem cell treatment from Panama.
She added that she was surprised to see all the progress that came out of the trip. Ozzy is eager to be up and about and go back into the world again, but he's working on his muscle strength.
JACK AND SHARON SHARE MORE UPDATES
Two months later, son Jack also said his dad was fine in light of the coronavirus-induced quarantine, which is forcing everyone to remain in their homes.
Jack revealed that his father was a bit depressed about being isolated and has become addicted to watching the news all day. Additionally, he insisted that he wouldn't let COVID-19 get to his father.
Earlier this month, Sharon gave an update on her entire family and how they're holding up. "The Talk" co-host said that they are all in good spirits. We're sure the therapy of music is helping all of them.
Please fill in your e-mail so we can share with you our top stories!