Bill Bellamy of 'Love Jones' Shares Photo with His Wife and Kids Wearing Matching Outfits at Home
"Love Jones "star Bill Bellamy and his entire family are feeling nothing but genuine love. A shared post showed the actor, his wife, and two kids in matching outfits as they enjoyed relaxation time in bed.
Fans of the onscreen star know that he never misses the chance to show off his incredible family. However, this time, it was his wife, actress, Kristen Bellamy, and mother of his kids who blessed her Instagram followers with a family-themed shot.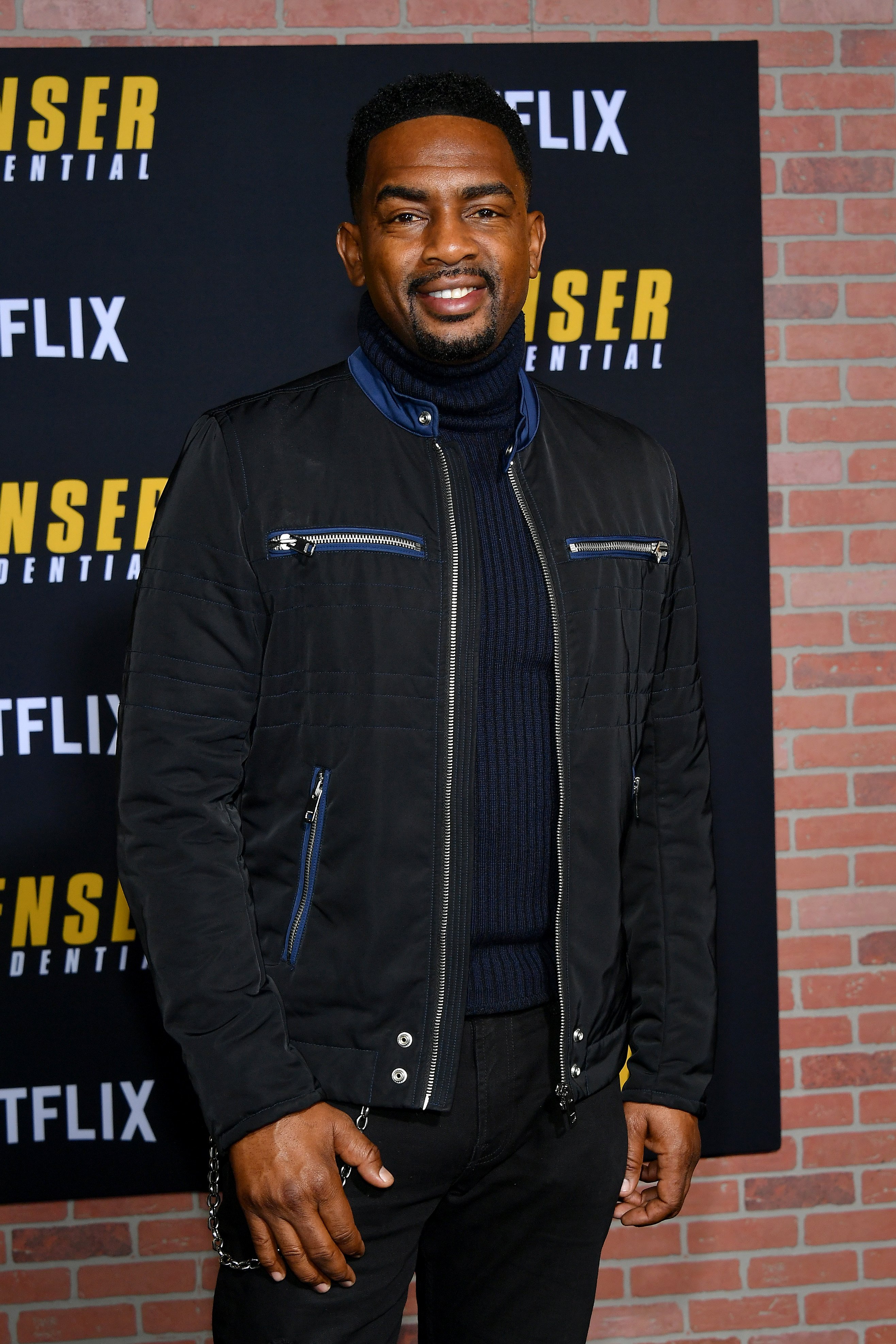 The image featured them in bed. Although the couple's teenage daughter kept a straight face, the rest of the Bellamys wore a million-dollar smile.
Their dogs showed in the picture, and Kristen spewed a few words that characterized her motherhood experience. She wrote:
"sums up # parenthood 1. moments of extreme joy and satisfaction 2. it is hard."
Instagram followers noticed the post shared their thoughts via the comment section. They mostly gushed on the happy-looking family.
Bill is a notable comedian and is famous for his numerous works such as "Ladies Night Out," "Mr. Box Office," and his Daytime talk show "Crazy Sexy Dirty."
Speaking about politics is a no-go area for the stand-up comedian.
Just like his wife, the comedic actor is expressive about his fatherhood duties. During an interview with a news outlet, he shared how he and his wife parents their children.
Bill explained that proper exposure without restrictions to the suburbs is how they roll when it comes to teaching their kids. He also talked about his marriage and why they still manage to be a power couple after spending more than a decade together. According to the "Love Jones" actor:
"I think it's simple. It's about communication and connection...I have to make time for my family. They are more important than my career..."
Though he confessed that before he had a family, he always prioritized his career. After settling down, Bill realized that being present as a father and husband supersedes everything else.
Speaking about politics is a no-go area for the stand-up comedian—family matters are, however, an open field where he likes to share his views.
His passion for planting smiles on faces through his joke began as a young boy. The New Jersey native studied economics at Rutgers University but didn't know how to make money from telling jokes.
Later on, he decided to pursue a career in comedy after giving up his marketing job, and the journey awarded him a well-deserved success and recognition in the entertainment industry.