Marlon Wayans Pays Loving Birthday Tribute to His Niece Chaunté Who Is Also an Actress
"Scary Movie" star, Marlon Wayans paid a sweet tribute to his niece, Chaunte Wayans, on her birthday. The 47-year-old actor gushed about his love for her in a recent Instagram post.
Actress Chaunte Wayans recently had her birthday, and Marlon Wayans spared no words in wishing his beloved niece a happy birthday.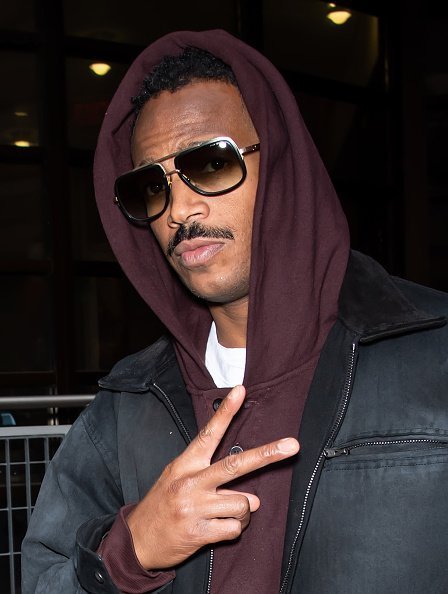 In a recent Instagram post by Marlon, the 47-year-old shared a clip from an episode on Chaunte's podcast, "House Arrest," where he made a virtual appearance.
While sharing the one-minute long clip, the "Little Man" actor left a heartwarming note for Chaunte. He began: 
"Happy bday to one of the funniest, sweetest, angriest, loving people I know @cwayans so proud of you baby girl."
Going further in his tribute, Marlon stated how much he loved Chaunte while adding that she is one of his favorite people in the world. He wrote:
"I love you so much—one of my favorite people. Uncle adores you. Y'all wish her happy bday and check out her podcast #housearrest."
Chaunte is a member of the Wayans family, which has produced several notable people in showbiz. During a 2019 interview with "Comedy Hype," the stand-up comedian spoke of her family.
According to Chaunte, her grandmother had ten children, from which five became famous while the other five chose to stay away from the spotlight. She also stated that she got into entertainment because it was the only place she felt confident about herself.
Marlon Wayan was born in New York City in 1972 as the youngest of the Wayan siblings. He doubles as an actor and a comedian.
In another talk with "Comedy Hype," Chaunte, a lesbian, explained that she had once tried dating guys but always ended up being attracted to women.
She also revealed that coming from a religious background had put some fear in her about coming out to her family about her sexuality. Despite her fears, Chaunte, however, pointed out that even after telling them, she was treated the same way she had always been treated. She said:
"Nobody really treated me differently; I just got roasted a lot. That was really all that happens in our family."
Another member of the Wayan clan that belongs to the LGBTQ community is Marlon's 20-year-old daughter, Amia, and the actor has showered his daughter with all the love and support that she needs.
Last year, Marlon celebrated Pride month with an Instagram post where he left a sweet message for the teenager. Although nay-sayers constantly criticize the "Scary Movie" actor's support for Amia, Marlon keeps on advocating for his baby girl. 
Marlon Wayan was born in New York City in 1972 as the youngest of the Wayan siblings. He doubles as an actor and a comedian.
Wayan rose to the spotlight after appearing in "In Living Color" and is famous for the "Scary Movie" franchise.