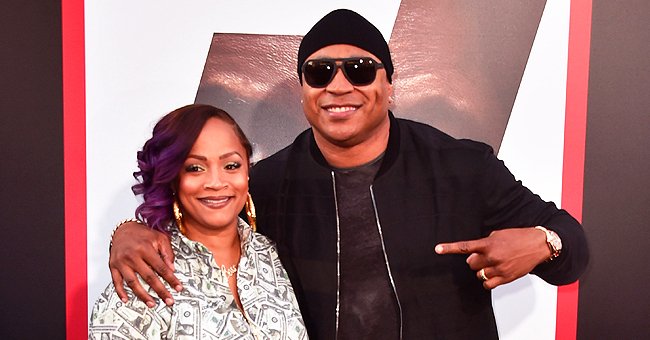 Getty Images
LL Cool J's Wife Simone Smith Stuns in Red & Pink Jacket with Matching Hat and Hoop Earrings
LL Cool J's wife, Simone smith shows off her beautiful face in a portrait of her clad in bright colors and gigantic gold loops with matching wrist watch and ring.
The cancer survivor recently thrilled her Instagram followers with a gorgeous photo of her dressed as bright as her smile in the picture.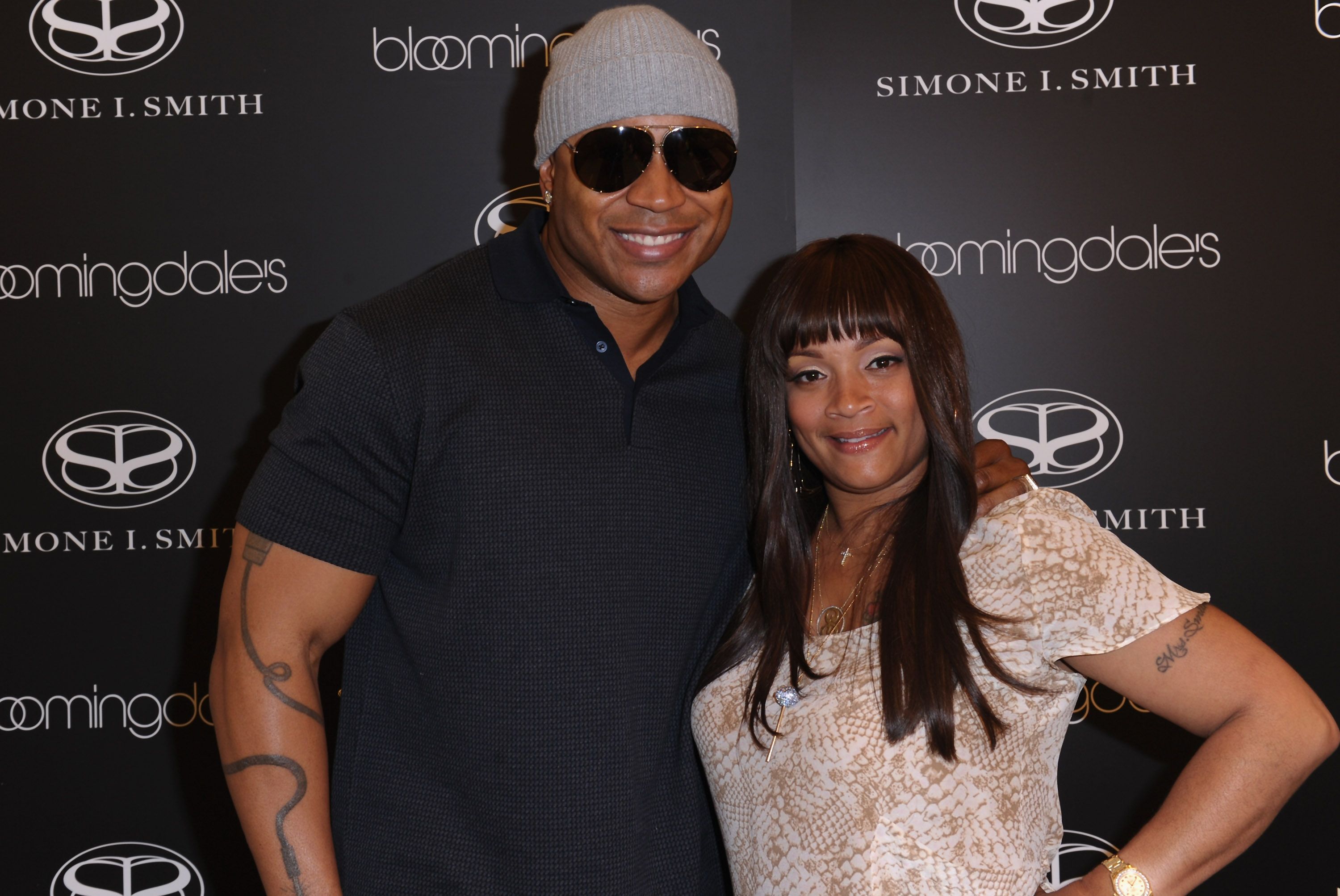 Actor LL Cool J and Simone I. Smith attend a personal appearance by Simone I. Smith at Bloomingdale's on May 12, 2011 in Century City, California | Photo: Getty Images
The post captioned with a Wassily Kandinsky quote on color and the soul left her fans gushing about her beauty.
Simone and her husband alongside stars like Mary J. Blige, Remy Ma, and Jordan Sparks sent messages of strength to cancer patients and their caregivers.
Like her caption says, Simone, let herself "be that pop of color" with her red and pink sequins jacket and a matching red hat accompanied by statement accessories.
In the post, the mother of four sits in the driver seat of her car with windows wound down so she could stretch out her hand to show her fans that her neatly manicured fingers were not left out of the color fiesta.
With only three fingers visible, the colors green, yellow, and orange make the list of colors she chose to show off.
Simone has been married to her actor and musician beau, LL Cool J, for about 25 years, and she has managed to stay ageless since she made it into the spotlight.
The Black Doctor reports that in addition to dating for eight years, before saying their vows in 1995, their love story started when the businesswoman was only 19 years old.
In 2004, the couple was presented with terrifying news about Smith's health. She was diagnosed with chondrosarcoma, a rare type of bone cancer.
Her treatment involved invasive surgery called microvascular reconstructive surgery. The 52-year-old reckons that her husband, LL Cool J, and her children were instrumental in her recovery process.
She revealed to the Black Doctor that she spent two and a half years learning to walk again. Having been cancer-free for about 16 years now, to support cancer patients, Simone donates a portion of the proceeds from her jewelry line.
In a chat with Oprah Winfrey as reported by Cheat Sheet, LL Cool J's wife shared some tips that have kept her marriage this long. She mentioned that they together put God first, make compromises, and carefully decide what to fight over.
She however, recalled that their marriage was off to a rocky start when she admitted to not speaking with the "NCIS: Los Angeles" actor for over two weeks because of his "Doin' It" music video.
In 2019, the actor with his wife and other celebrities featured in the "Beat Cancer Like a Boss" campaign for the American Cancer Society.
In the 30-second public service announcement, Simone and her husband alongside stars like Mary J. Blige, Remy Ma, and Jordan Sparks sent messages of strength to cancer patients and their caregivers.
Essence reports that to wrap up the clip, Simone shared her testimony. The couple's marriage is blessed with a son, Najee, and three daughters Italia, Samaria, and Nina. CountryLiving suggests that the Smith family appears to be a close-knit one.
Please fill in your e-mail so we can share with you our top stories!