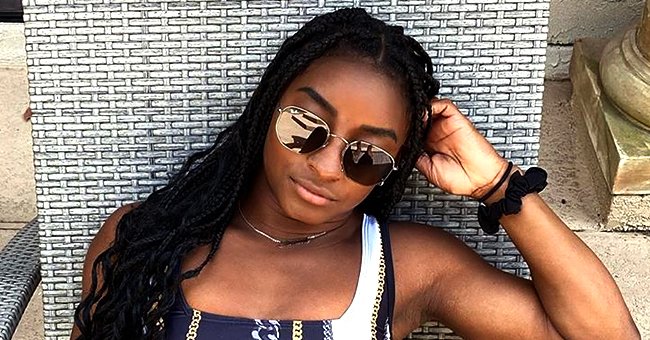 Instagram/simonebiles
Simone Biles Flaunts Muscles and Navel Piercing in Swimsuit and Fans Praise Her Gorgeous Look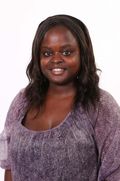 Simone Biles flaunted her incredible figure and revealed her belly piercing in a black two-piece bikini. Fans admired the photo and praised her for her beauty.
Simone Biles has been spending a lot of time poolside while self-isolating in her home. The Olympic gymnast is a fan of two-piece bikinis that show off her incredible.
Her love for swimsuits would make sense since she once posed for Sports Illustrated's Swimsuit Issue in 2019.
Biles previously posed for Sports Illustrated in 2017. At the time, she admitted that the photoshoot was a little intimidating, but she eventually embraced the experience. For her second cover, she gushed over the opportunity and admitted:
"To be a part of this magazine means everything, just because they celebrate women's empowerment, it's an honor."
Biles continues to embrace her gorgeous figure in a recent photo she posted of herself looking like she was ready to take a dip in her pool.
She showed off belly piercing while dressed in a black two-piece bikini as she posed against a wall with her long braids hanging past her shoulders. In her caption, she teased, "Hey, big head."
Biles had accessorized her looks with a few trendy essentials that included a pair of clear sunglasses, a gold chain with matchings rings.
One fan expressed the adoration for her athletic figure and admitted, "pure muscle, so jealous." Another fan gushed, "stop the press!" Her fellow Olympic gymnast, Nicole Ahsinger, also though she looked amazing.
Olympic gymnast Nicole Ahsinger commented on a photo of Simone Biles wearing a bikini | Source: Instagram.com/simonebiles
Since the postponement of the Tokyo Olympics this year, Biles has been keeping in shape while under quarantine. In an interview with "Today" she shared her concerns about the mental state of athletes, she
explained:
"We have to stay in shape mentally just as much as physically. That will play a big factor, listening to your body and your mind."
Biles said she found out about the Olympics during a training session and admitted that she was shocked and cried over the news.
However, she expressed her support for the postponement and said she agrees that it is crucial to make people's health and safety a priority.
Please fill in your e-mail so we can share with you our top stories!