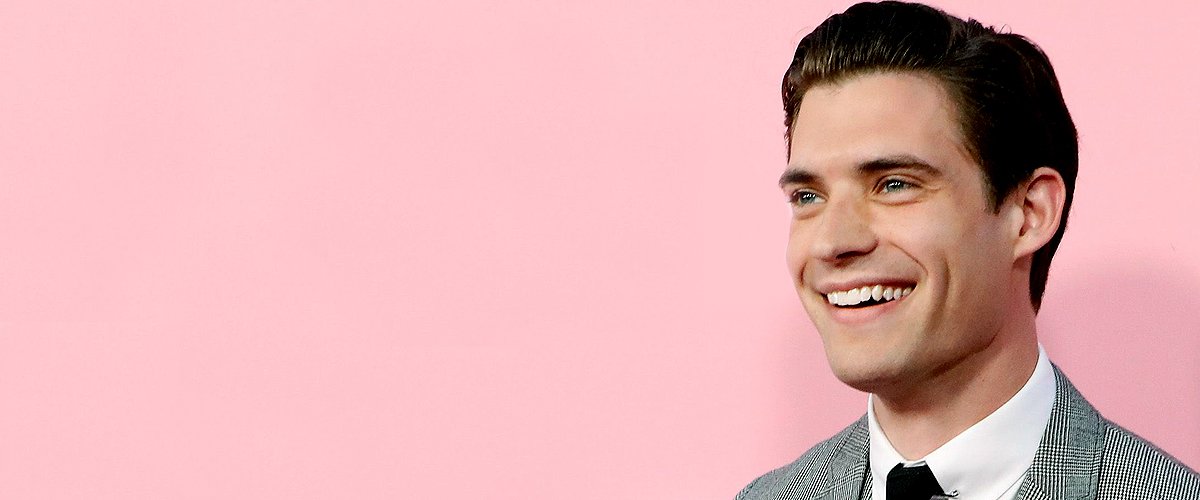 GettyImages
David Corenswet Plays Jack Castello on 'Hollywood' — What We Know about the Talented Actor
David Corenswet is the newest heartthrob in town, but he's more than just his good looks, as he has proven with his performance in Netflix's shows "The Politician," and "Hollywood."
Producer Ryan Murphy is known for getting attached to certain actors and extending his collaborations throughout many series. That's been the case with stars like Jessica Lange, Darren Criss, Sarah Paulson, and Dylan McDermott.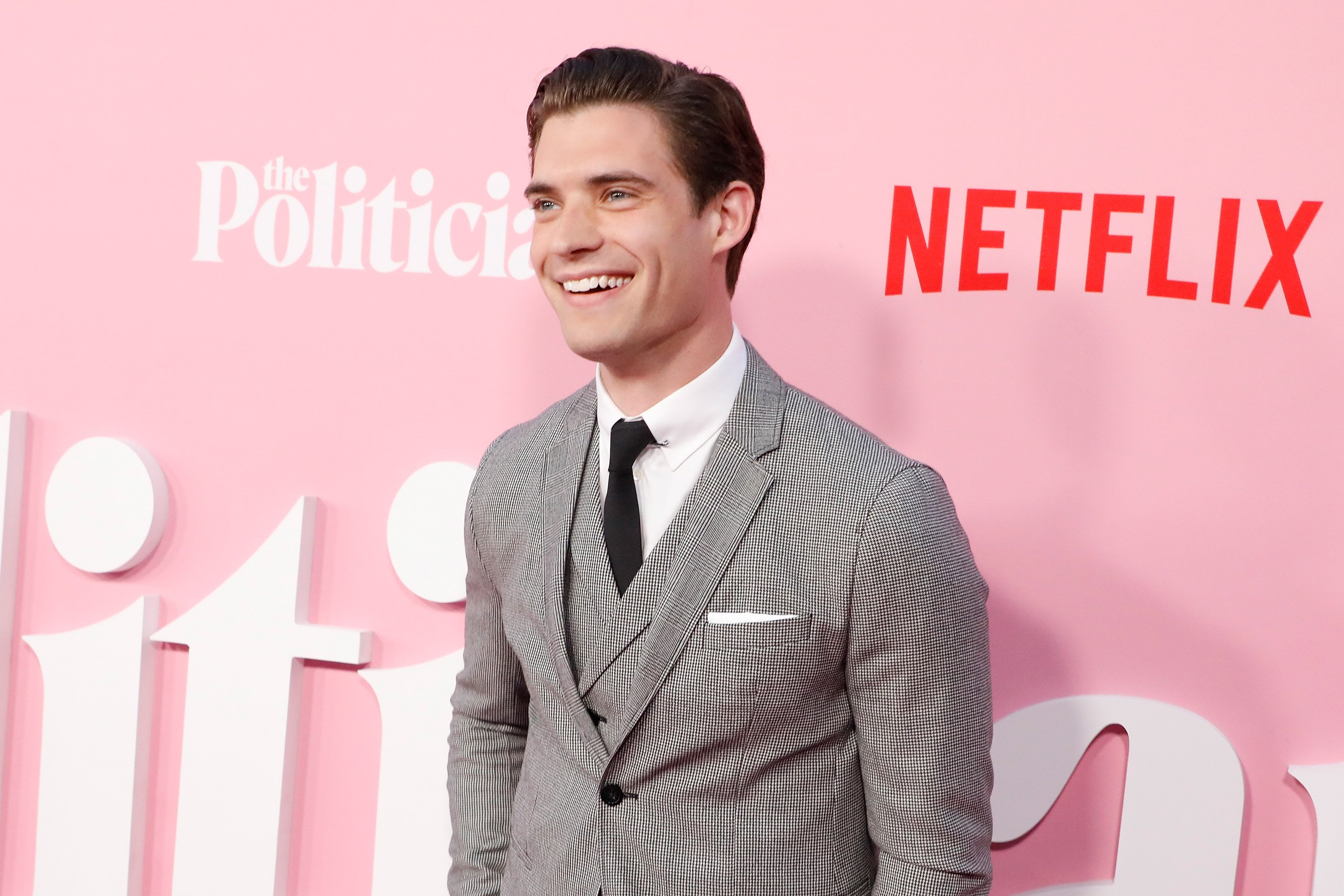 David Corenswet attends the premiere of Netflix's "The Politician" at DGA Theater on September 26, 2019 in New York City | Photo: GettyImages
Now, it seems like 26-year-old David Corenswet is joining that list of Murphy's favorites, as the famous screenwriter has already cast him in two series one after the other.
"He's that unicorn in this business," Murphy told the Hollywood Reporter of Davis. "He looks like an old-time movie star, and he can act, too."
MEET DAVID CORENSWET
Born in Philadelphia, David Corenswet is the youngest son of a couple of lawyers. His father, John Corenswet—who died of cancer in 2019—was a stage actor after college before dedicating entirely to law.
Many critics have described David's charm using references to Superman and Clark Kent, and it seems appropriate.
David realized he wanted to become an actor at age nine while watching his sister Amy in a school production of "Fiddler on the Roof." "If it's possible, I'd like to do something like that one day," he told his father back then.
John didn't waste time in helping his son find his path, and soon after, little David landed a role in a local production of Arthur Miller's "All My Sons."
During high school, David was in "Macbeth" at the Pennsylvania Shakespeare Festival, the musical "La Vie En Bleu," and "Our Town" among many other plays.
David knew the obvious choice for him when entering college would be theater. Still, he was scared about not making ends meet if he followed that profession, so he applied to the University of Pennsylvania to study psychology.
However, after taking part in a student production, he decided to risk it and auditioned for Juilliard's drama division during his freshman year at UConn.
He received a Bachelor of Fine Arts in drama from Juilliard in 2016. And soon after landed his debut role in the 2018 short film "Affairs of State."
DAVID CORENSWET'S ROAD TO HOLLYWOOD
David also made small appearances in series such as "Elementary," "Instinct," and "House of Cards," where he gave life to Robin Wright's character, Claire Underwood's college sweetheart.
David Corenswet attends the screening of "Marriage Story" during AFI FEST 2019 on November 21, 2019 in Hollywood, California. | Photo by Frazer Harrison/Getty Images
Then, in 2019, he landed the role of River Barkley, a dreamy high schooler and love interest to Ben Platt's Payton Hobart on Ryan Muphy's first show for Netflix, "The Politician."
River was set to appear on the show briefly, but Murphy later decided to promote him a series regular, and David couldn't have been happier about it. He got the chance to share that life-changing moment with his father, as he recalled:
"I was able to hand the phone to my dad and just say, 'Will you read this text message and tell me if it says what I think it says?'
David's dad replied: "It says what you think it says. This is it. I think this is the one.'"
David's portrayal of River earned him a fanbase on social media and a spot on Ryan Murphy's list of favorite talents for his shows.
Barely two weeks after finishing "The Politician," David received his first-ever offer for a regular role without having to audition for it.
LIFE ON TINSEL TOWN
David went from portraying a high schooler in "The Politician" to bringing veteran war aspiring actor Jack Castello to life in "Hollywood," where he shares the screen with the likes of Darren Criss, Jim Parsons, and Patti Lupone.
The show is based in the film industry of the 1940s—the Golden Age of Hollywood—and David's Castello is a wide-eyed father-to-be struggling actor trying to make it big in the industry without the acting formation to do so.
David has described his experience on the series as "Inception-like" because he must act like a man who's not only an actor but a bad one at that.
"It was a lot of fun," he said of playing a bad actor, "having no pressure to be good but having this great challenge of trying to be specifically bad."
David had to watch a lot of movies from the 1940s to prepare for the show, mainly because Murphy offered him the chance to be an executive producer on the show, and David took the offer gladly.
Although acting seems to be his main job, David is also interested in directing and storytelling and has found inspiration in the works of actors turned directors like Bradley Cooper.
Before being cast on "The Politician," he was working as a director and writer in the short film "Down the Barrel," featuring fellow actors from Juilliard.
THE ULTIMATE DREAM
The handsome young man finds it flattering that fans compare him to Henry Cavill, and the resemblance is almost uncanny.
Many critics have described David's charm using references to Superman and Clark Kent, and it seems appropriate considering that his ultimate goal would be to bring the man of steel to life.
"My pie-in-the-sky ambition is definitely to play Superman," he told Entertainment Weekly. Adding that, while he lived Cavill's take on the DC superhero, he would like to see a more "upbeat" version of Clark Kent.
Fans have already started movements to help David achieve his dream. Perhaps the power of social media combined with his blue eyes and boyish charm can get him a good deal, but meanwhile, he'll keep working on Ryan Murphy's universe.
Please fill in your e-mail so we can share with you our top stories!