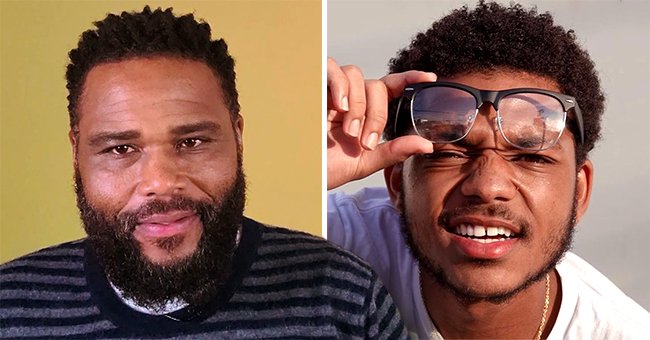 Instagram/not_nathaniel GettyImages
'Black-ish' Star Anthony Anderson's Son Nathan Looks like His Twin While Sporting Same Beard as Dad

Anthony Anderson's son, Nathan Anderson is his spitting image in a recent photo where he flaunts his beard. Father and son share more than just their identical features as we learn from Anthony in his past interviews.
Anthony Anderson's son, Nathan Anderson channeled his father when he shared a recent photo revealing his bearded face.
Nathan, who's also an actor like his dad, shared a photo of his overgrown facial hair and revealed he was trying out the new look.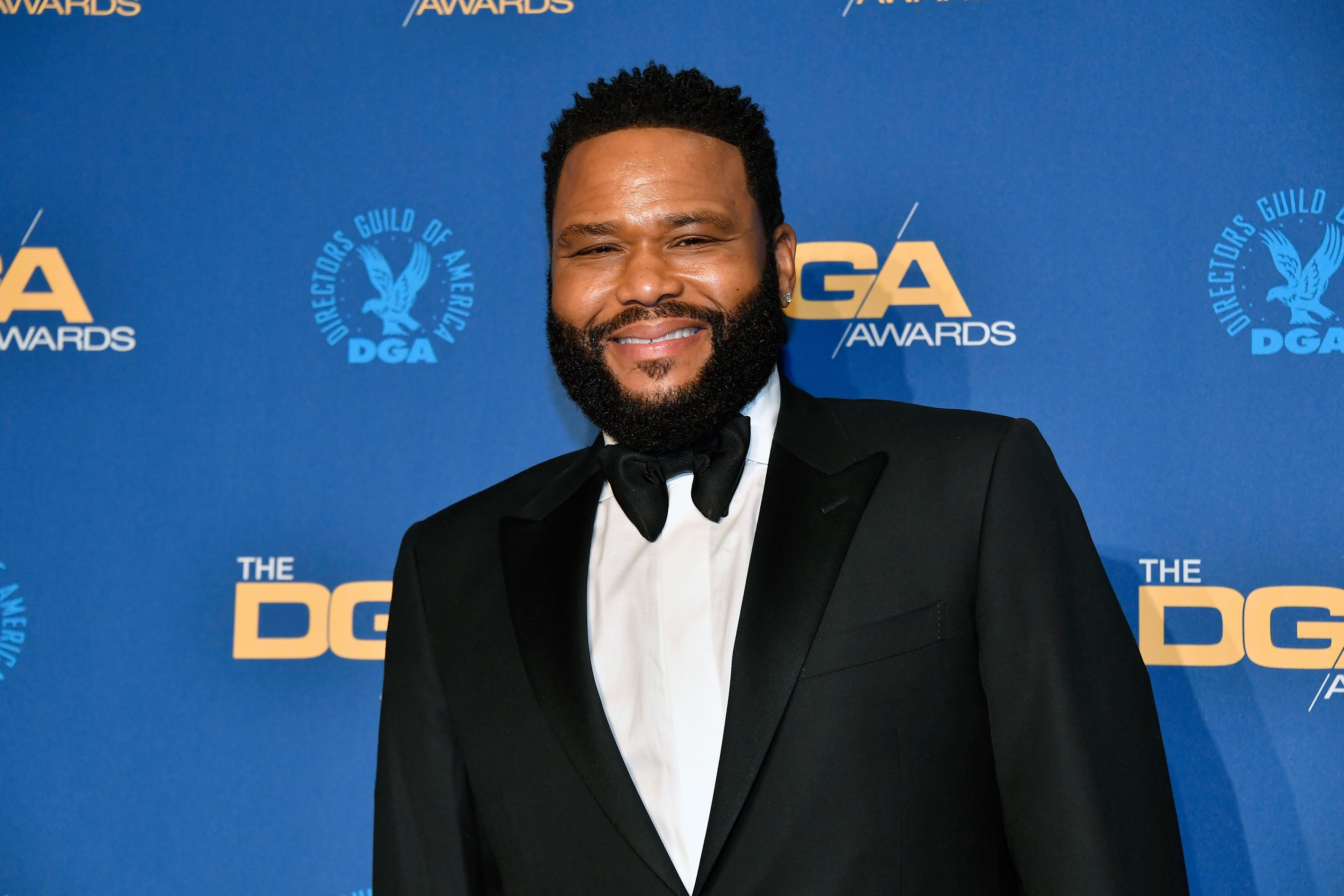 Anthony Anderson at the press room of the 72nd Annual Directors Guild of America Awards in January 2020. | Photo: Getty Images
Dubbing the look, "the finisher," Nathan reminded us of a younger Anthony with The "Black-ish" star's features evident in his 20-year-old's offspring.
Fans couldn't agree more. One fan commented, "You look like just like your daddy bro," while another chimed, "Handsome!! Just like his dad."
LIKE FATHER, LIKE SON
More than just their features, father and son share much in common. Apart from acting, they both expect to graduate from college in 2022. How this happened is a story Anthony shared with Jimmy Fallon in 2018.
Anthony revealed that he first attended Howard University but was forced to quit after his junior year due to insufficient funds.
Thus, after dropping off Nathan who now goes to the same university, he thought of re-enrolling. He applied for a four-year online course with the intention of graduating the same year as his son.
But as much as Anthony and Nathan are alike, there is one thing that sets them apart.
ANOTHER SHARED COLLEGE EXPERIENCE
Ironically, Anthony and Nathan's shared education is not the only other thing that binds them. Like Anthony, who met his wife, Alvina Stewart at Howard, it seems Nathan also found his future wife there.
Just two days after starting at the university, the "Richie Rich" actor proudly told his father that he had already met his wife. However, Anthony was quick to remind his son that it was too soon.
"'Son, you may miss out on finding your wife because you think you already found your wife'" the actor told Fallon, recalling his conversation with Nathan.
WHAT SETS THEM APART
But as much as Anthony and Nathan are alike, there is one thing that sets them apart. According to Anthony, his son has "too much swag" compared to him.
The subject was raised when Anthony told Rachel Ray that he had hoped Nathan would portray Andre Jr. on "Black-ish." However, because Nathan wasn't nerdy enough to be the younger version of Anthony's character, it was impossible to cast him for the role. Regardless, Nathan did appear as a guest on "Black-ish" in 2014.
Please fill in your e-mail so we can share with you our top stories!