Meet Anthony Anderson's Wife Alvina Stewart Who Was His High School Sweetheart
Anthony Anderson married his high school sweetheart Alvina Stewart. The couple has been married for 25-years, and Anderson often refers to his wife as his "Queen."
Anthony Anderson went from the dim-witted side-kick in movies to the starring role as the quintessential African-American father on the hit show, "Black-ish."
His on-screen character is in some way a true reflection of his reality as a doting husband to Alvina Stewart and their two children, Kyra and Nathan. Anthony and Alvina have been married for almost 25 years. The couple were high school sweethearts and married in 1999.
In 2018, Alvina's flare for custom gowns earned them best dressed by Elle Magazine at the Emmy Awards. Gushing over the honor, Anderson praised his wife, saying:
"There's always a silver lining! You were right mama, we are cute! I don't need a trophy to win, I have a QUEEN!" 
In an interview with the Los Angeles Times, Anderson shared that his since being diagnosed with diabetes, his wife has been supportive of his fitness goals and he took a lot of inspiration from her, he said:
"My wife's become an avid gym rat, and she inspires me. My children are fit too and also help me keep going."
Anthony grew up in Compton, Los Angeles, and he revealed to Yahoo! Parenting that when his kids were younger, he overcompensated for his childhood by giving them all the things he never had.
However, he admitted that he has reigned it in, and is teaching his children the value of hard work. Alvina and Anderson have created a comfortable balance of schoolwork, chores, and community service.
The couple lives a very private life. However, their relationship made headlines when Alvina filed for divorce in 2015. According to E!, the couple had been separated since 2014. 
However, by 2017 they had rekindled their marriage and made it official when they walked down the red carpet together at the SAG Awards. The following year they stole the show again at the SAG Awards when Anderson sweetly fixed his wife's shoe in front of cameras.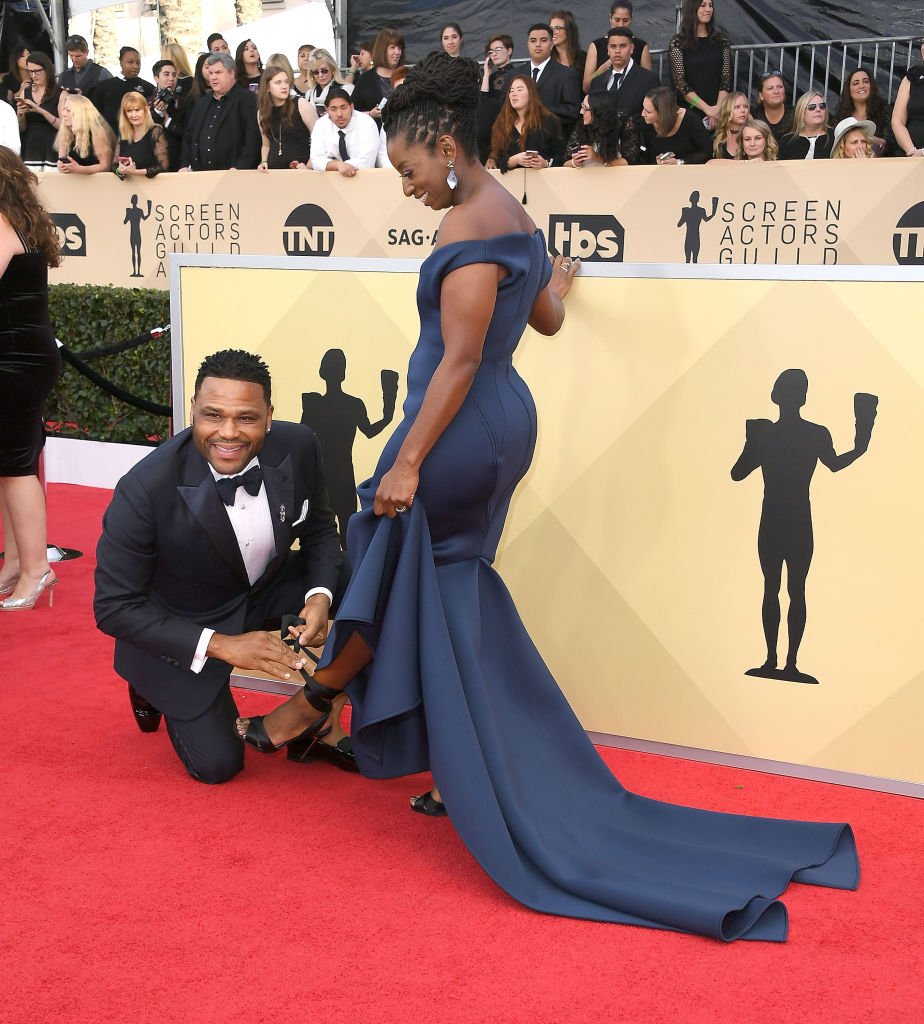 It is 
reported
, a year before the couple reconciled, Anthony made a rare confession about his separation and spoke about his sex life.
He said a divorced friend once told him that they had experienced great sex after a divorce. However, Anderson admitted that the best sex he had ever experienced in his life was with his wife.