Patti LaBelle Poses with Labelle's Nona Hendryx and Sarah Dash in a Throwback Photo
Patti Labelle took her fans down memory lane when she went on social media to share a throwback photo that featured "Labelle" members, Nona Hendryx and Sarah Dash. 
Nearly everyone who enjoys Patti Labelle's music knows her origin—she began her career as the lead singer of the vocal group, "LaBelle," formerly known as "Patty and the Bluebelles."  Since then, she has gone to make a name for herself and is now commonly referred to as the "Godmother of Soul."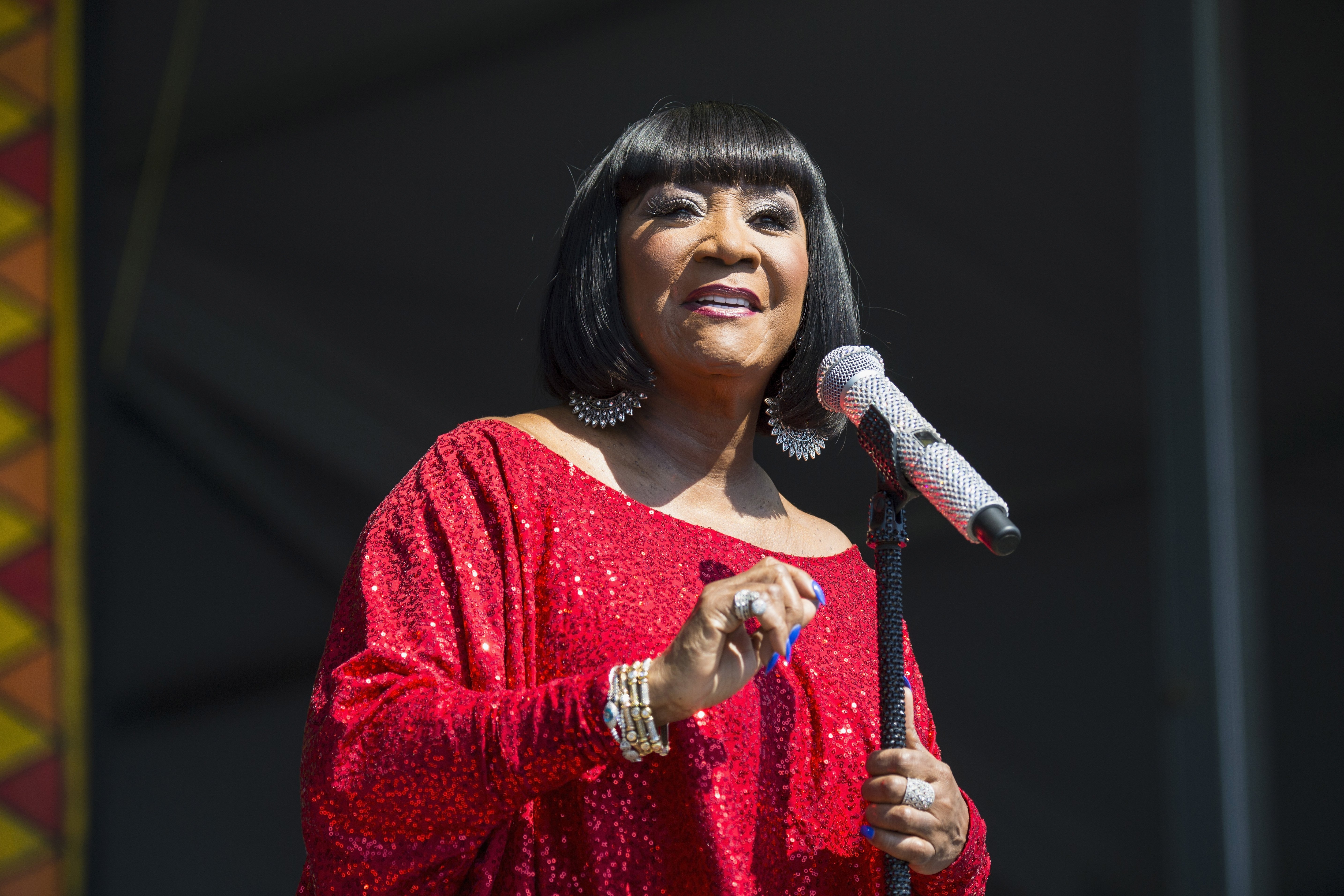 Earlier today, the famous music icon reminisced about her past as she took to her Instagram page with a throwback photo of her time as the lead singer of "Labelle." The photo featured a younger-looking Patti, flanked by the other two "Labelle" members, Nona Hendryx and Sarah Dash. She captioned the post:
"With my day ones @sarahasindash and @nonahendryx...#Labelle! #TBT."
Fans of the famous musician took to the comments section to share their experiences with the band in its heyday. "I remember going with my mom to see you back then (she couldn't get a sitter), that was such an exciting show!" A fan wrote.
"Labelle" dominated the charts in the 70s until the three members split due to creative differences in 1976. After the split, Patti, Sarah, and Nona all decided to pursue solo careers in music and have remained in the public eye. 
She reportedly has a spiritual album called "The Seventh Child."
Patti released her first solo debut in 1977, and it received critical acclaim. Later on, in 1982, she released moderately successful albums, including "Tasty" and "Released." 
Patti later recorded the ballad "The Best is Yet to Come," and it got her her first solo Grammy Award nomination. She continued producing hits after that, and in 1991, she got her first Grammy Award. 
Sarah Dash as well became a force to reckon with in the music industry. She is known for her versatility, often wavering between secular, punk, R'n'B, gospel, rock, and jazz, among others. 
Last year, she shared a series of pictures that immortalized one of her soulful performances. In her caption, she wrote about the healing power of music, and her fans could not help but agree with her logic.  
Though her genre covers mostly secular music, Sarah is also cool with performing in churches. She reportedly has a spiritual album called "The Seventh Child." Nona Hendryx also remained a singer after the mutual split off their band. Over the years, she's also made a name for herself in the acting industry.  
Like Patti, Hendryx put her songwriting talents to great use—in 2018, she staged her own solo show, "Mamafunk," which comprised of a volatile combination of funk and Rock.
She also produced "Parallel Lives: Billie Holiday and Edith Piaf,"—an immersive concert experience that explored the similar patterns shared by Lady Day and the "Little Sparrow."