Meet Mo'Nique's Husband Sidney Hicks Who Is the Father of Her Twin Sons
Actress Mo'Nique and her husband, Sidney Hicks, have been married for almost decades and shares her secret to having a successful and long-lasting marriage.
In 2006, actress and comedian Mo'Nique tied the knot with her second husband, Sidney Hicks. A year before, they welcomed their first children together, their twin sons, Jonathan and David Hicks. She and her husband have remained together happily.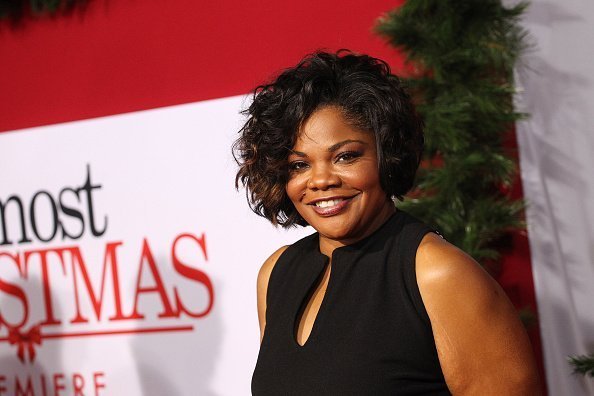 In 2016, the actress revealed that she and Sidney had made their union an open marriage. Over the years, both of them had been intimate with other people outside their marriages, and they were also aware of that and did not mind one bit. In an interview "The Preachers," she said:
"When we first came out with it, everybody said, 'how could Mo'Nique let that man do that to her?' It was my idea because eleven years ago, I didn't wanna be dishonest."
She told a brief story of how she had realized that she sometimes wanted to be with other men and did not want to lie to Sidney. When she told him about it, he was very calm and understood her plight, and they both agreed that they would allow an open relationship.
The couple admitted that if they both pretended to follow the conventional rules of marriage, they would only end up being "cheaters" in every sense of the word. To them, that was when it became a sin.
Sidney and Mo'Nique have stood strong together despite the backlash they've received.
In 2017, the Oscar-winning actress once again opened up about the inner workings of her marriage to Sidney. She firmly believed that the reason people cheated was that they were not getting something that they needed. The solution was to give each other "a pass to cheat."
The brow-raising arrangement often surprised people but, Mo'Nique and Sid, as she fondly called him, did not care about people's opinions on how they should run their marriage. 
In 2015, the "Fat Girlz" star took to Twitter to reveal that she and her beau had decided to start a podcast, which would give them a platform to set the record straight and offer relationship advice to others who needed it.
The 52-year-old was briefly engaged to Kenny Mung, an accountant before she tied the knot with Mark Jackson in 1997 until they split up in 2001. They shared a son before their divorce. 
Podcast Coming Soon! Mo'Nique & Sidney's Open Relationship. Dealing with the concerns in relationships, that affect us all on a daily basis.

— Mo'Nique Worldwide (@moworldwide) November 29, 2015
However, Sidney is more than just the father of her kids and husband; he is also an actor and producer, who also serves as the actress' manager. Many people had also criticized them for mixing family with business.
Despite the backlash the lovebirds have faced, they still stand strong as a unit, owning up to the decisions they have made. They have a big happy family filled with love and support.