Meet LisaRaye McCoy's Cute Granddaughter Bella Rae
Hollywood star LisaRaye McCoy is a proud grandma to a little girl who could pass as her twinnie and is also a great beauty!
LisaRaye McCoy is one of Hollywood's finest acts who, besides her expertise, is known for her evergreen beauty and poise!
The "The Players Club" star has a cute granddaughter, Bella Rae, who looks just like her and also proves to be a fashion lover!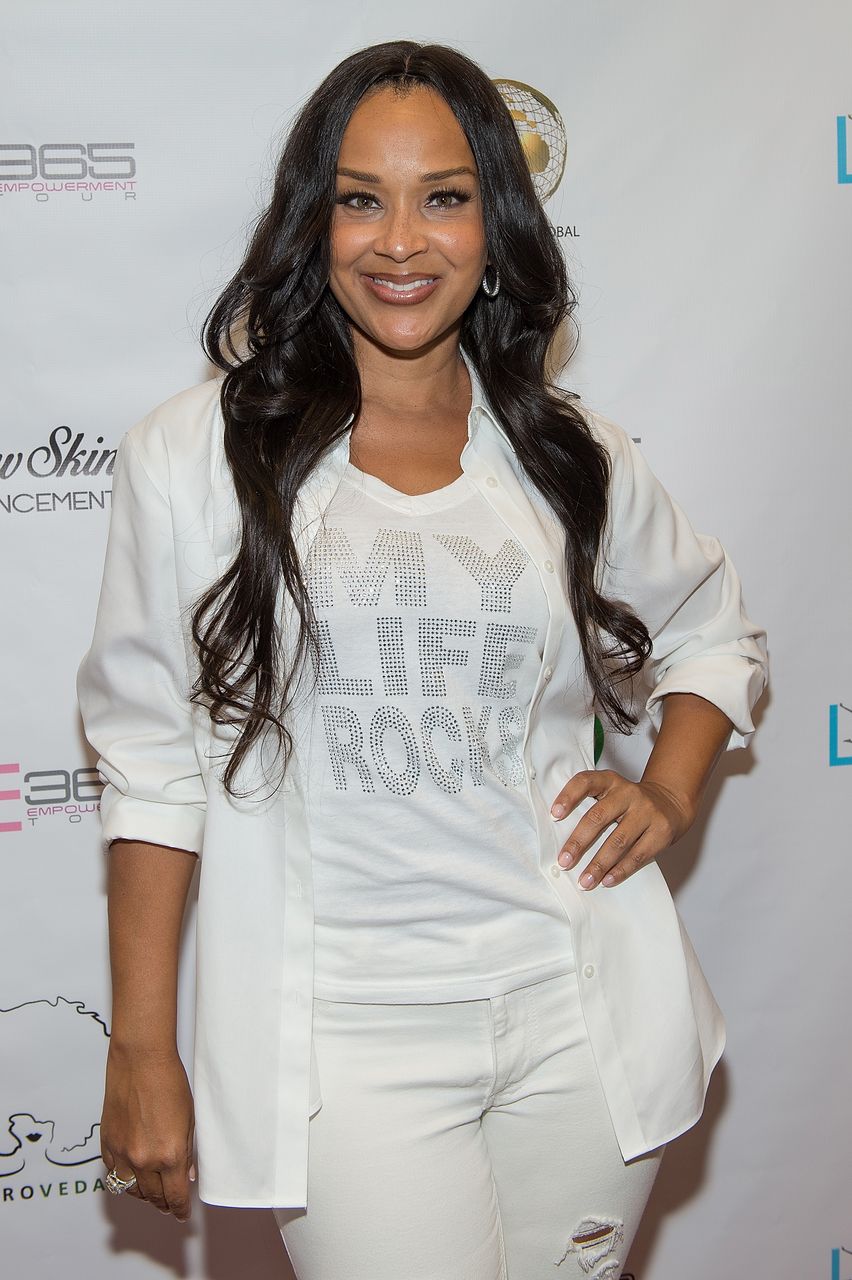 A MINI-FASHIONISTA 
On Instagram, little Bella makes sure to keep fans captivated with her sweet snapshots and elegant sense of style. McCoy, who stays in constant awe of her grandbaby, never hesitates in showing her off. Several posts on Bella's page show her rocking chic wears for the gram.
A pair of sun shades is never out of fashion, and Bella confirmed this in one of her posts as she rocked a pink off-the-shoulder two-piece outfit. The little girl also favors tutus, as shown in her stunning grandma's posts on Instagram.
FIRST-TIME GRANNY 
The "Single Ladies" star was in the news back in 2016 when she first became a grandma. At the time, LisaRaye went all out as she threw a splendid baby shower for her pregnant daughter, Kai Morae. 
With family and friends in attendance, McCoy celebrated her daughter in a Private Los Angeles party. After the party, Lai took some time to appreciate her mom's love and everyone present.
LISARAYE MCCOY 
The Hollywood star is famous for her role as "Diana" in 1998's "The Players Club." The Chicago beauty also gained attention from her captivating role in VH1's "Single Ladies." 
She started her acting career in 1994, and although the movie wasn't a commercial success, LisaRaye got Hollywood's approval. She went on to take roles in films like "All of Us," "Civil Brand," "The Wood," and "Envy," among others. 
The 52-year-old socialite is also known for appearing in 2pac's final music video. The star actress made a brief decoy into politics as the first lady of Turks and Caicos Islands.
TIDBITS ABOUT LISARAYE 
The Hollywood beauty first got married in 1992 to Tony Derrick Martin, an American football player. Their matrimony was short-lived as it ended two years later.
In 2006, McCoy saw herself becoming the first lady of Turks and Caicos Islands after marrying the Premier, Michael Misick. 
Their wedding was a lavish affair that had a 3-week honeymoon. Misick started facing political issues when he was accused of corruption. His marriage to LisaRaye ended in 2008. 
Besides being on TV, McCoy has a knack for business and fashion as she owns her Lingerie line, which she launched in 2005. LisaRaye also has a jean line, which started in 2011.