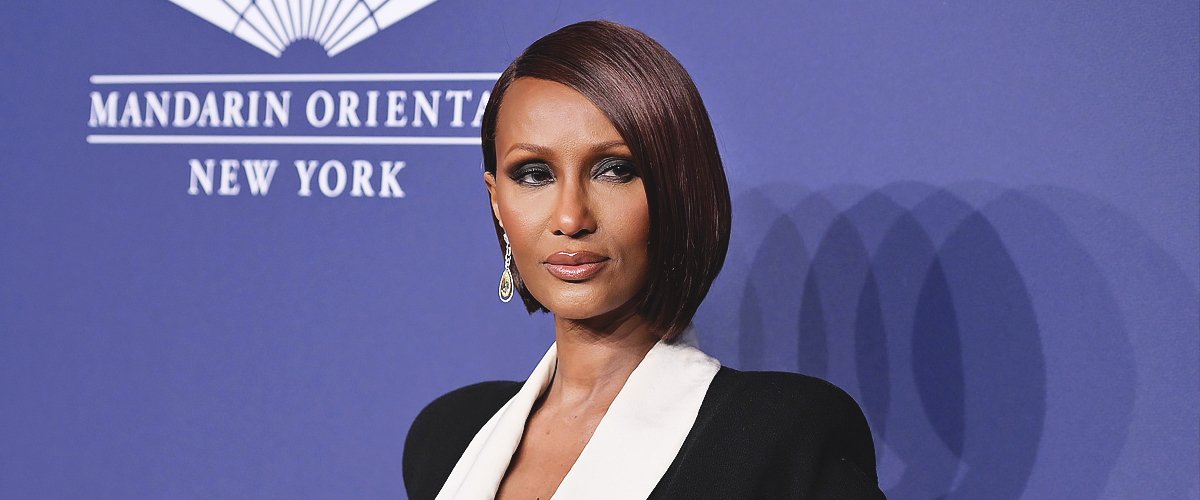 Getty images
Zulekha Haywood Is Iman's Daughter with Her First Husband Spencer — Meet Her

Former supermodel Iman Abdulmajid's eldest daughter Zulekha Haywood is all grown now. Still, she has come through many years of mentally dealing with the pressures of looking good while battling obesity.
Being a child to famous parents can come with many pressures of trying to live up to the high standards they have set. It doesn't come any easier when your mother is a world supermodel whose face and body are regularly splashed on the covers of magazines, whereas you are an obese teen.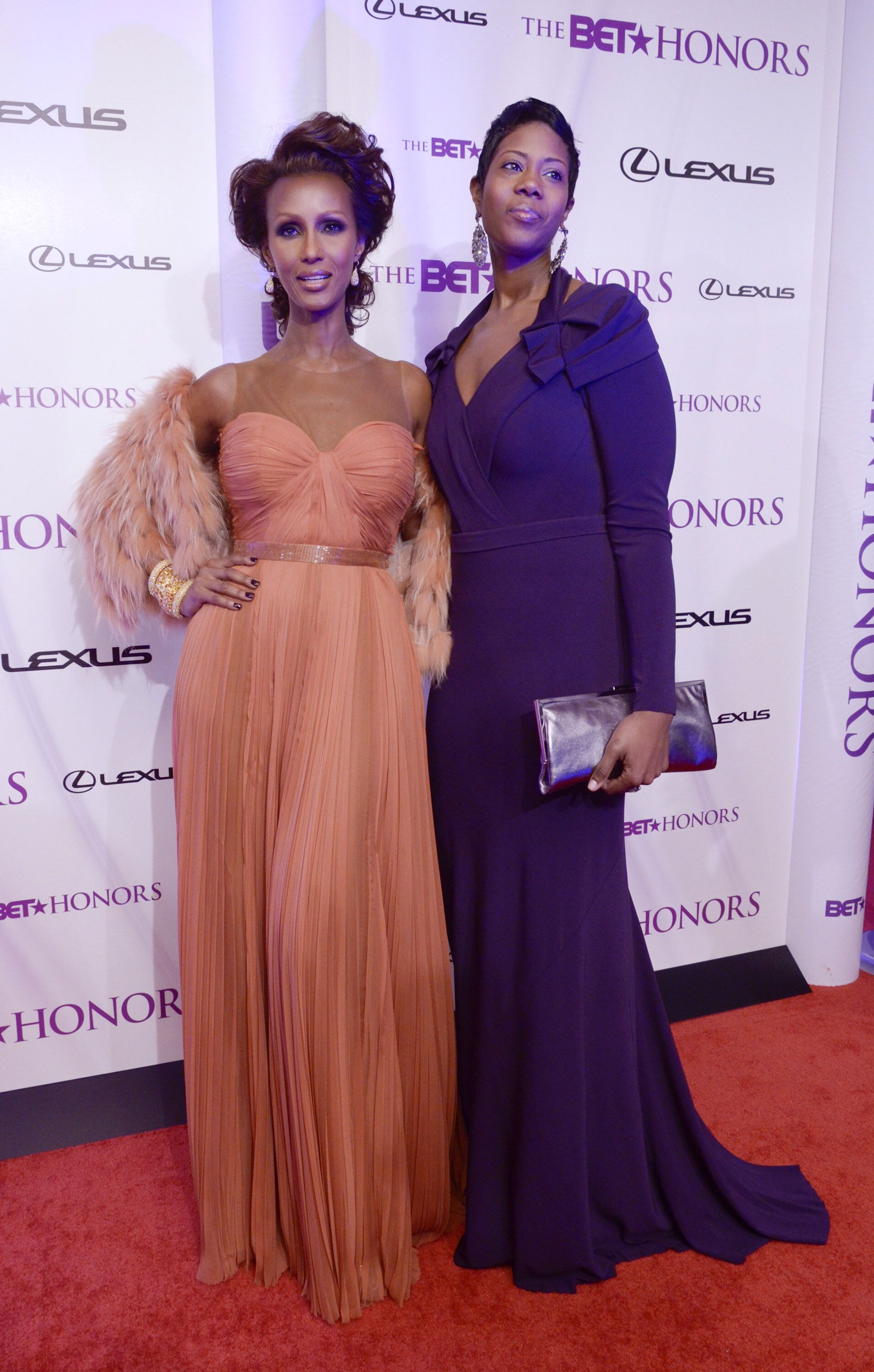 Iman and Zulekha Haywood pose for photographers on the red carpet during the 4th annual BET Honors at the Warner Theatre on January 15, 2011. | Source: Getty Images
Many times, children of celebrity parents cave into the societal pressure attached to circumstances of their birth, which they didn't ask for in the first place. They become broken kids who require therapy in their adult life.
Fortunately, this is not that type of story. Instead, it is a story of triumph, a strong black woman, and good parenting.
ZULEKHA HAYWOOD'S BATTLE WITH OBESITY
Zulekha Haywood was born in 1978 to father NBA star Spencer Haywood and mother, supermodel Iman.
In 2010, during an interview with Kathie Lee and Hoda on TODAY, Zulekha talked about her battle with obesity, which started as a child and continued into her adult life.
Zulekha recalled how she had been on diets since she was eight and how she had also tried out every diet imaginable, but the weight kept coming back with a little extra.
Zulekha also revealed how her mom, Iman, introduced her to her first diet, "Basta." The fashion model, who was big on healthy eating, would always whisper "Basta" (which means enough in Italian) when she was overeating.
She claimed that her second diet, "Eat Like a Pig, Run Like a Horse," was introduced to Zulekha by her father, basketball star Spencer Haywood. The routine didn't limit her quantity of food, but it involved a gruesome exercise routine that involved her training four hours a day in a tennis camp.
The results were terrific, and by the time she returned to school, she had dropped 30 pounds and could fit into skin-tight jeans.
Zulekha admits that she didn't have the discipline to watch what she was eating, or continue training four hours a day, so she packed on the pounds plus an extra 20 pounds.
As she grew older, she resolved to be comfortable in her looks and live her best life at over 300 pounds. For a long time, everything felt right, until it dawned on her that her life could be cut short by weight-related health problems.
After years of struggling with her weight and trying several diets, Zulekha finally decided to undergo gastric bypass surgery, which was successful. In the months that followed, she was able to drop to 165 pounds from about 330 pounds.
The 42-year-old mother-of-one is living a healthy life and has been able to maintain a slimmer figure for years. She welcomed her first child in 2017.
Zulekha Haywood's baby is a priceless bundle of joy, and the proud mom took to her Facebook to share a photo of her baby after delivery. Meanwhile, Zulekha's parents have since divorced and even remarried.
HAYWOOD AND IMAN'S MARRIAGE AND DIVORCE
Zulekha Haywood's father, Spencer Haywood, was a LA Lakers basketball player when he met Iman in 1977. At the time, the NBA legend was enjoying a stellar professional basketball career, and Iman had quickly risen to become one of the most sought after models in the industry.
The pair later got engaged that same year, and in 1978 the couple got married. The estranged couple welcomed their first child, daughter Zulekha that same year.
Haywood and Iman divorced in 1987, and a bitter custody battle for their only child began, which lasted for over six years. Haywood claimed the entrepreneur was an unfit mom and abandoned their daughter to pursue her "decadent interest." The NBA legend eventually lost the custody battle.
LIFE AFTER THEIR DIVORCE
Spencer Haywood enjoyed a successful career, and in 2015, he was elected to the Naismith Memorial Basketball Hall of Fame. The Hall of Famer has since remarried but still maintains a good relationship with his daughter, Zulekha.
After quitting modeling in 1989, fashion icon Iman met David Howie through a mutual friend in 1990, and her poise and beauty immediately smote the British rock legend.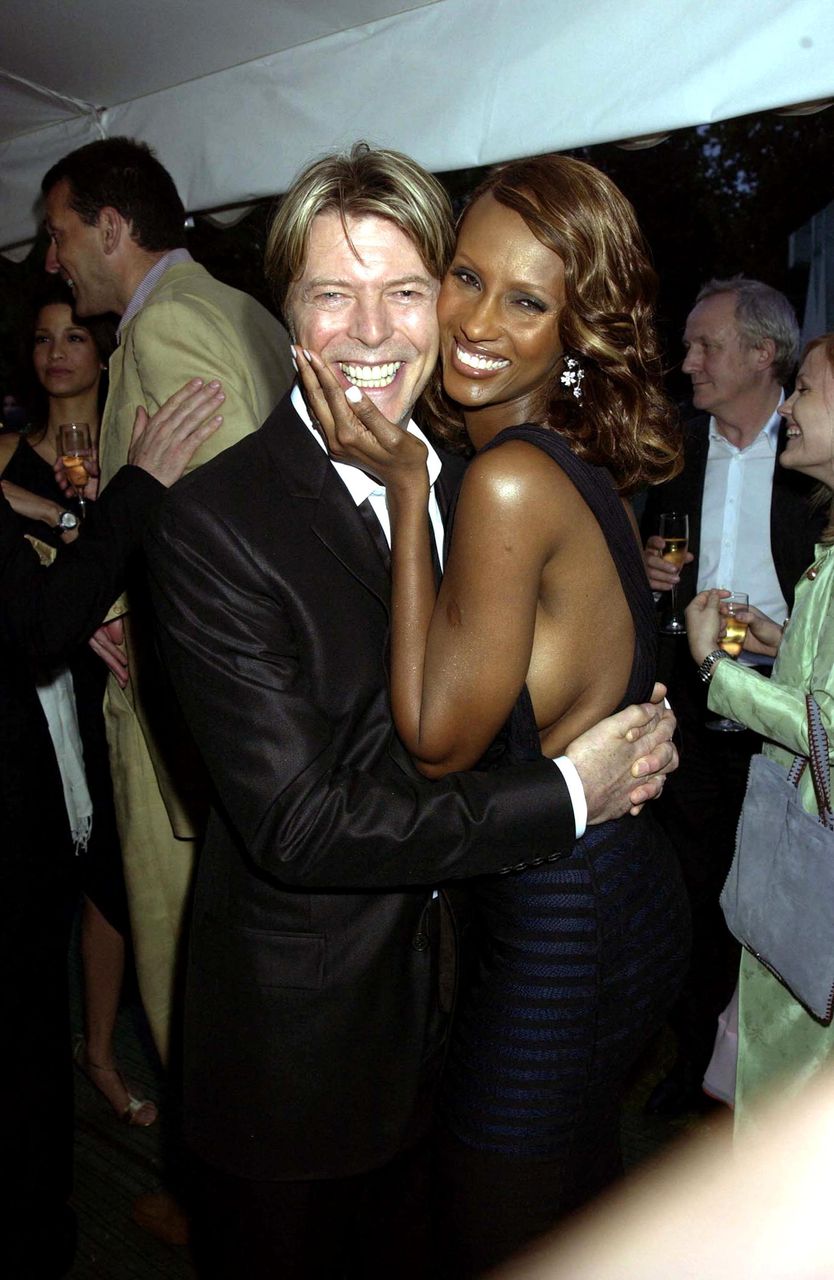 David Bowie and Iman at the Serpentine Gallery Summer Party In London. | Source: Getty Images
In a 2000 interview, while speaking about their first date, Bowie revealed that he couldn't sleep at night, just for the excitement of their first date. He added that he always knew she would be his wife.
After some over-the-top wooing by Bowie, Iman, who was wary of jumping into a relationship with a rock star, finally succumbed, and on April 24, 1992, the pair tied the knot in an intimate ceremony in Lausanne, Switzerland.
Iman welcomed her first child, and second daughter, Alexandria, with her second husband, David Bowie in 2000.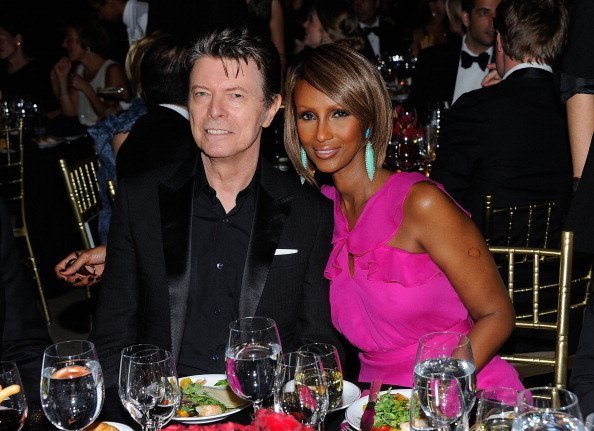 David Bowie and Iman at Cipriani Wall Street on April 28, 2011. | Photo: Getty Images
The couple maintained a very private life and remained married until the time of David Bowie's passing from liver cancer on January 10, 2016, at the age of 69.
Following her husband's death, the Business mogul has claimed that she will never remarry but doesn't say no to having a relationship in the future.
Meanwhile, Iman is currently self-isolating away from her teenage daughter, Alexandria. While sharing a mother's day post on her Instagram page, Lexi revealed she had not seen her mom in six months and added that she "misses her dearly."
Despite her successful career, Iman has managed to raise two wonderful daughters with the help of their fathers. The life of children of famous parents can sometimes be challenging.
However, it falls on both parents to create an environment where their kids can grow, develop, and still feel proud of themselves despite any limitation.
Please fill in your e-mail so we can share with you our top stories!