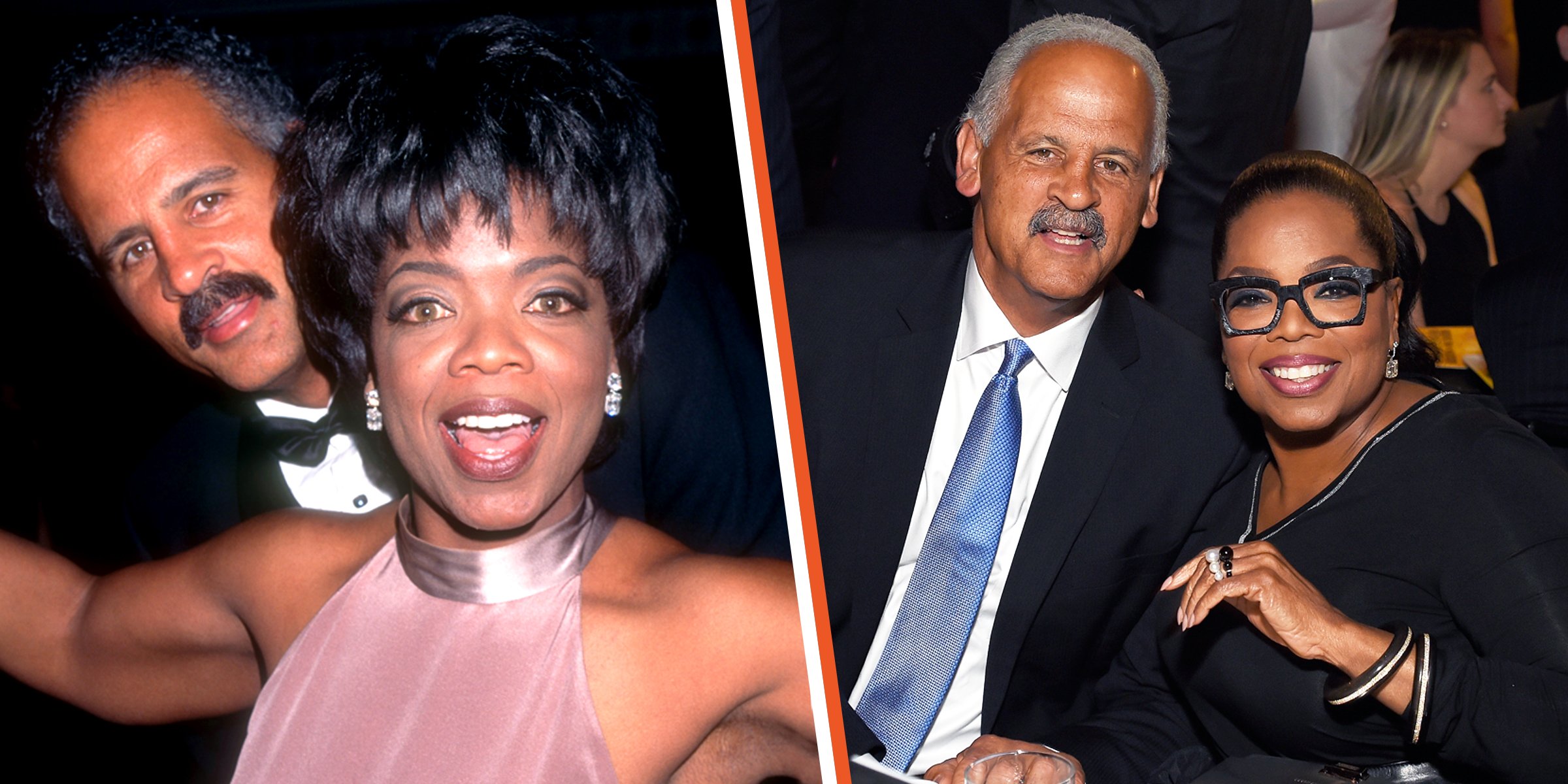 Getty Images
Oprah Winfrey Waited 6 Years for Fiancé to Propose — She Has Been Engaged for Nearly 30 Years
Oprah Winfrey was warned against dating a boy she met in 1986, but she went on to fall deeply in love with him, and after some years, he proposed, sparking speculations of a marriage that never happened — this is their story.
Oprah Winfrey shares a very special relationship with Stedman Graham, whom she first saw in 1986 while he was in a relationship. After that, it was a passing glance and the fact that he seemed to appear everywhere with the same woman until one day, he suddenly was not.
They had both been visiting a friend who was battling AIDS. Graham came without a woman, and Oprah had been alone as well.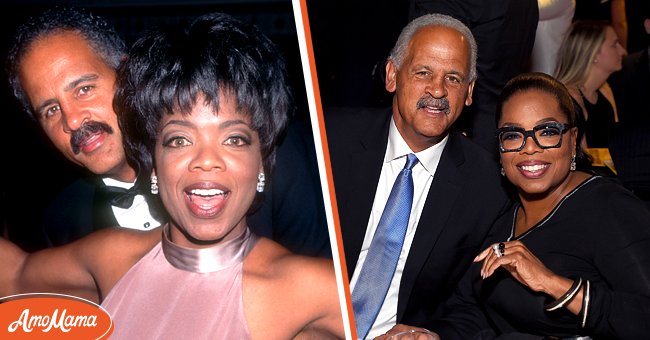 [Left]Photo of media mogul Oprah Winfrey and Stedman Graham at an event; [Right] Stedman Graham (L) and Oprah Winfrey celebrate The 75th Annual Golden Globe Awards with Moet & Chandon at The Beverly Hilton Hotel on January 7, 2018 | Photo: Getty Images
So when they concluded their business there, they both left together, and the TV mogul asked if he wanted a beer. He refused — he was not a drinker, and according to Oprah, he still doesn't drink.
OPRAH WAS WARNED NOT TO DATE STEDMAN GRAHAM
Oprah's interaction with Stedman was smooth, but he was not star-struck. According to her, he was polite, caring, and tall, but she thought he was too handsome to want to be with her. She decided he was a player, and so did her producers.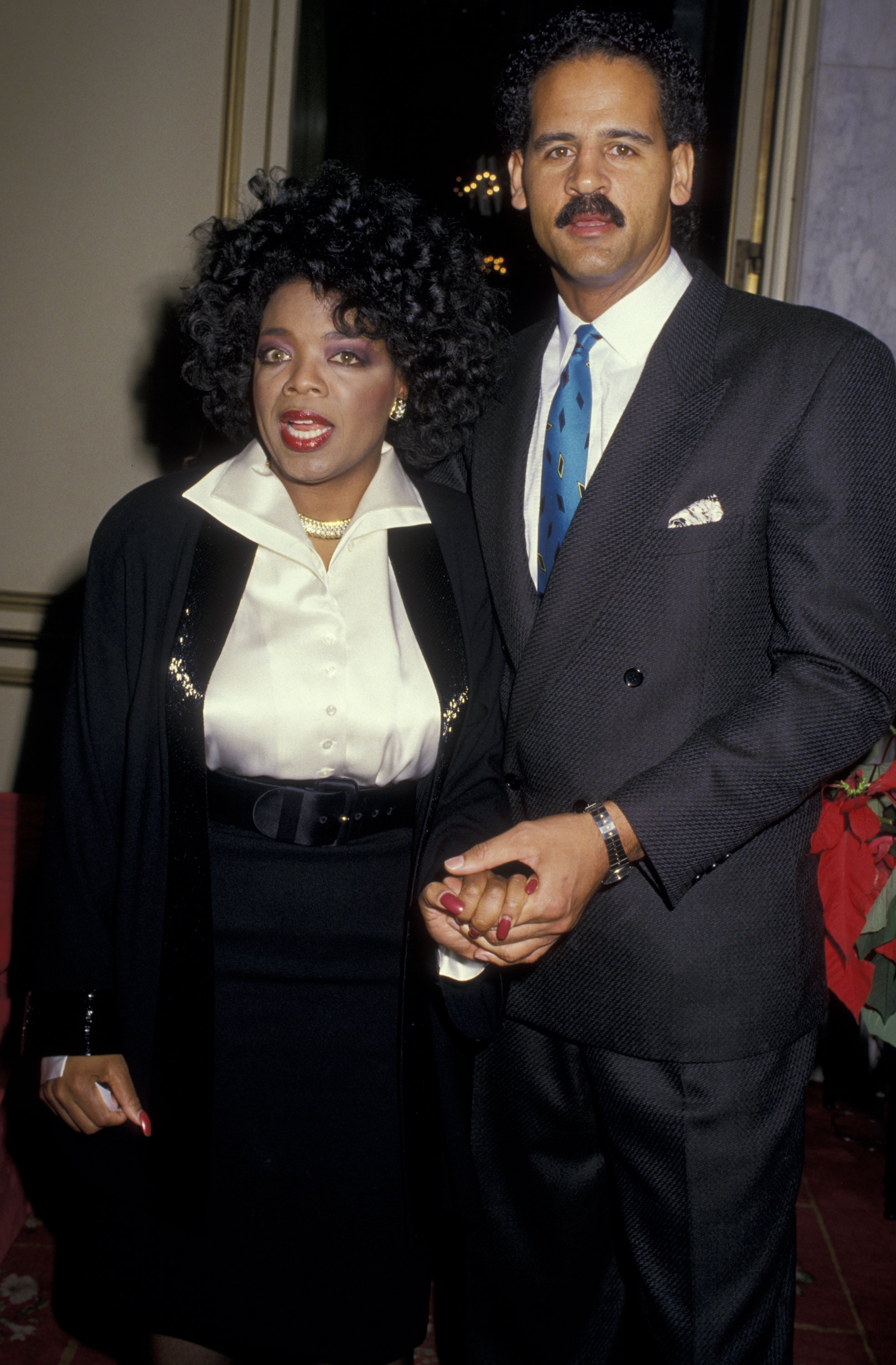 Oprah Winfrey and Steadman Graham attend 47th Annual Golden Apple Awards on December 13, 1987 | Source: Getty Images
It is worth noting that Stedman had fine features as a younger man. Such a good-looking guy focusing all that attention on one woman that did not feel like she deserved it rubbed Winfrey's staffers off wrongly.
It had something to do with how they knew next to nothing besides the fact that he drove a vintage Mercedes and looked very good. "Don't get involved with that Stedman guy," they told her, and she listened. She once admitted:
"They figured if he looked like that, he either had to be a [expletive] or want something."
She decided to take things slow even as his friend until she discovered months later that he had broken up with his lover and had been asking around about her status. It was what made Oprah, ever the pragmatic one, consider him seriously, and it was the beginning of their story.
OPRAH AND GRAHAM WEREN'T ENGAGED FOR SIX YEARS
When Oprah and Stedman started dating, many rumors about them appeared in the papers. They had been dating for years, and it did not seem like anything would change, so there was a lot of speculation on when the wedding bells would ring.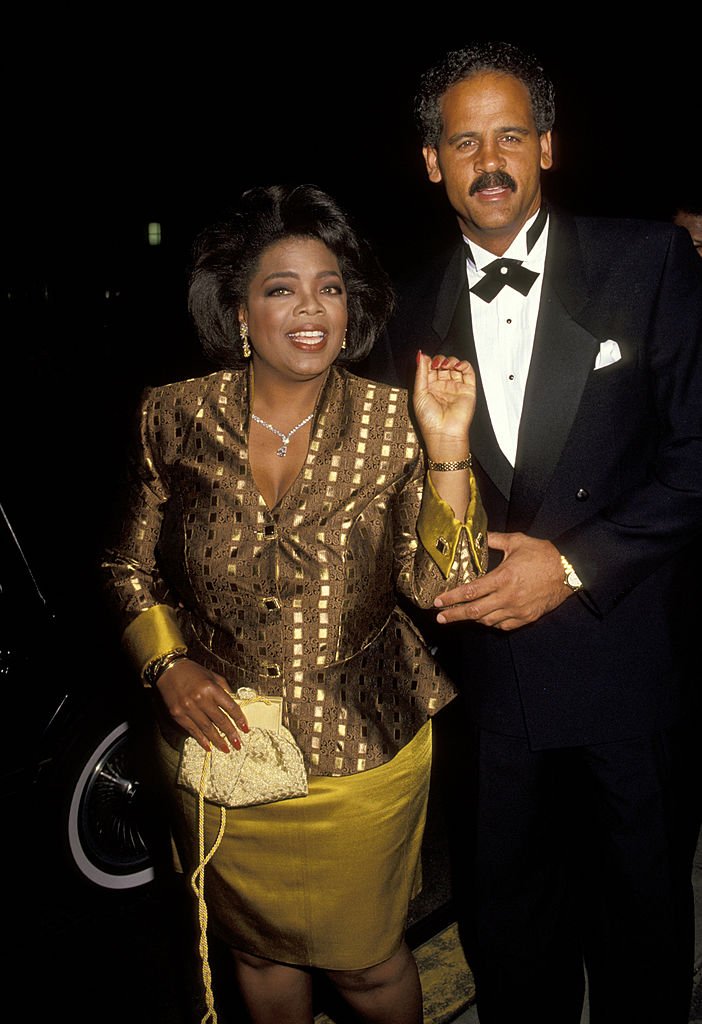 Oprah Winfrey and Stedman Graham during The 19th Annual Daytime Emmy Awards at Sheraton Hotel | Source: Getty Images
When the whole affair started getting out of hand, Oprah confessed that she was the one not rushing the marriage plans. Apparently, it gave her a sense of freedom, and she also refused to wear any type of ring — not even the engagement ring.
Stedman also seemed to be on the same page with her because he was "marriage shy" after having been married once before meeting Oprah. He was a divorcee who wanted nothing more than to avoid repeating past mistakes.
The relationship progressed nicely, and Oprah fell deeper in love so that at some point, she would prefer to sleep in her office than at home while he was away.
However, despite the apparent love welling between the two of them, they did not get married, and they respected boundaries.
Years passed before Oprah admitted that Stedman now "keeps a toothbrush at my apartment." It was a step in the right direction as far as the fans were concerned, but it did not guarantee marriage, as they would soon find out.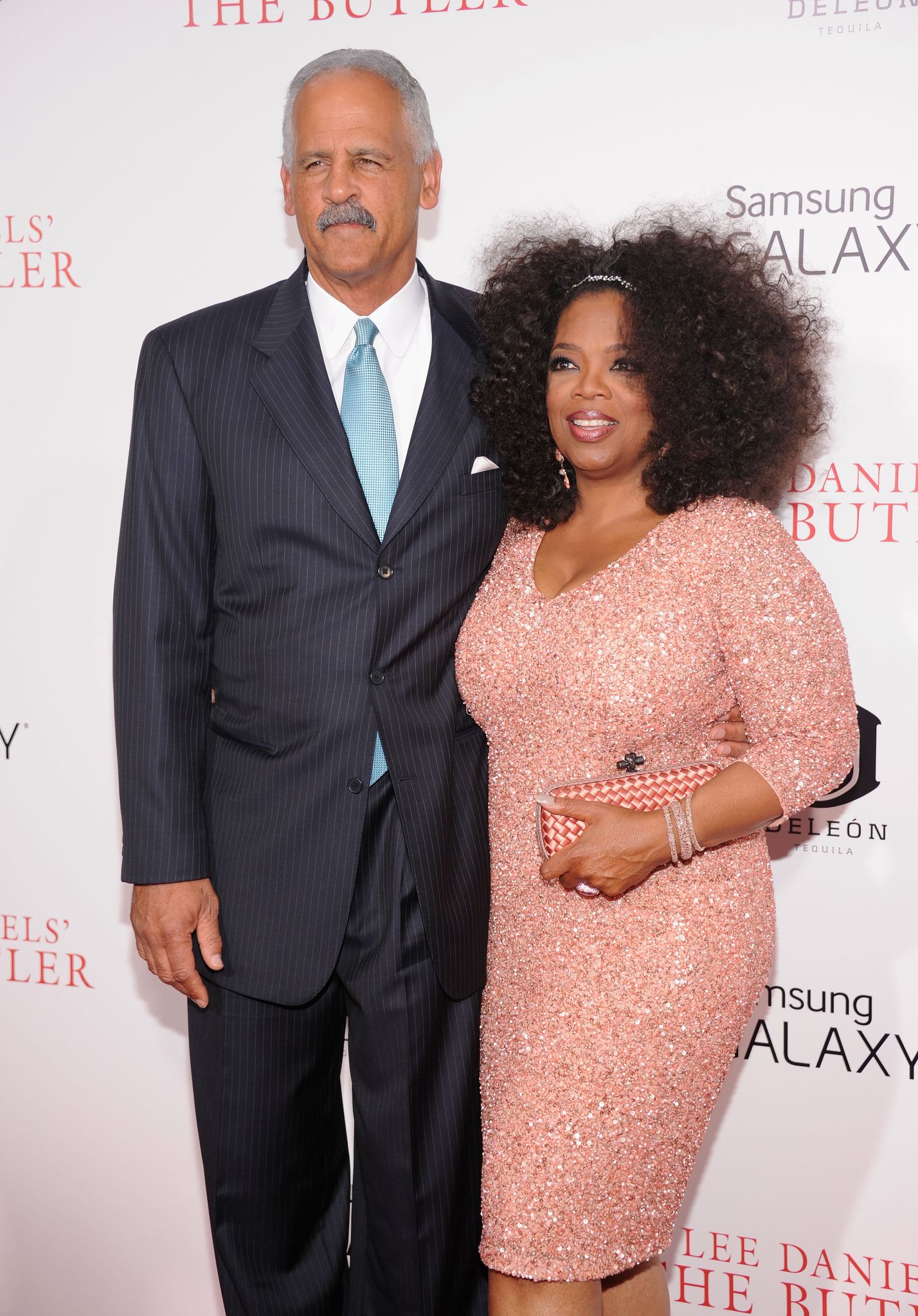 Stedman Graham and Oprah Winfrey arrive on the red carpet for the premiere of "The Butler" on August 5, 2013 | Source: Getty Images
SHE WAS EXCITED ABOUT HIS PROPOSAL
Stedman blindsided Oprah with a wedding proposal because she didn't even know something like that would happen. One afternoon in October, she was hanging out with her friend, Gayle King, while waiting for her partner, who doubled as her public relations man.
According to Oprah, doubt started flooding in after she said yes to his proposal.
Stedman was to arrive from Chicago with a tape of Oprah's upcoming show. When he arrived, she went outside to meet him, and by the time she returned to the kitchen, something was different: Stedman had popped the big question.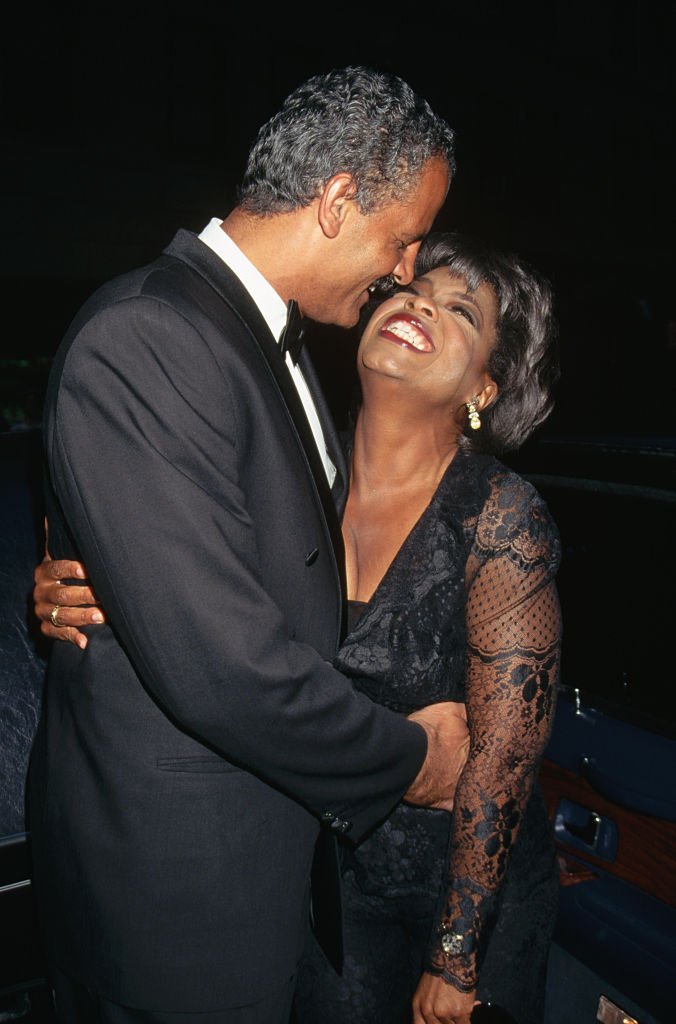 Author, businessman, and ex-athlete Stedman Graham hugs his girlfriend, talk show host Oprah Winfrey at Radio City Music Hall | Source: Getty Images
"You are not going to believe this. Stedman just proposed!" she exclaimed to her friend, King, who was just as stunned as Oprah was.
Oprah had no idea he planned to propose, but she also didn't believe he had actually done so because it had been very "matter-of-fact," leaving her to wonder if that was it.
So they chose to keep the news low-key for four weeks, telling only their closest friends, before she revealed it on TV on November 6 when she appeared as a guest on King's show, "Eyewitness at Five."
The wedding year was to be 1993, but the lovebirds did not release a specific date for the event. Nevertheless, everyone was happy for them. Patti LaBelle, one of Oprah's close friends, said:
"When I heard the news I thought, 'It's about time, because the man was too good to let go.'"
Soon after the announcement of the engagement, Oprah started thinking of a guest list for the wedding, and even though the couple allegedly wanted little fussing and publicity, King confessed, at the time, that "It's going to be quite the wedding."
The plans kept developing, and at some point, it was revealed that Oprah had also purchased a house with enough space for kids. It was more proof that things were getting even more serious between the two, but they kept the wedding preparations on a low.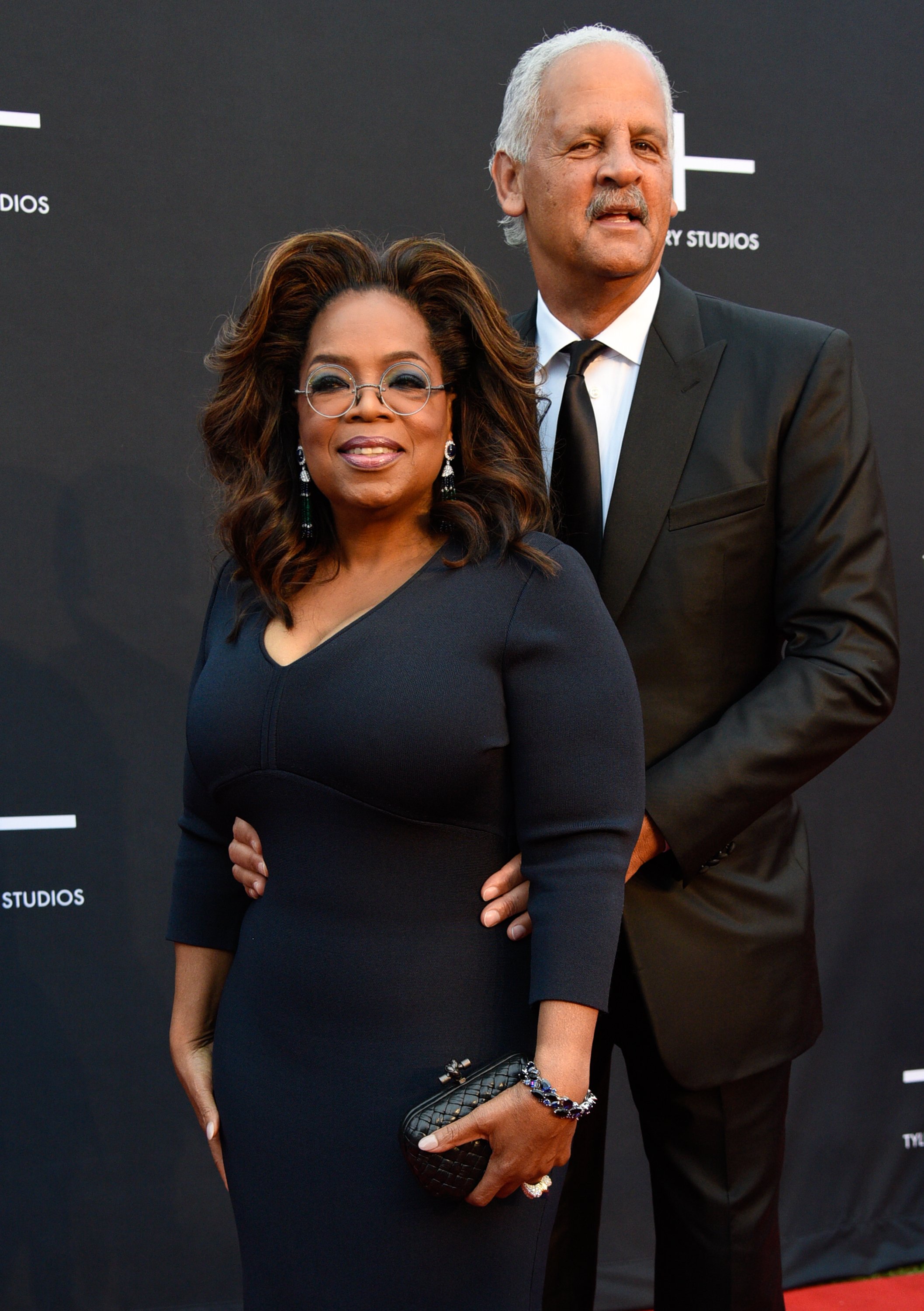 Oprah Winfrey and Stedman Graham attend Tyler Perry Studios grand opening gala at Tyler Perry Studios on October 05, 2019 | Source: Getty Images
Years passed, and soon people started to ask questions about when the marriage would finally happen — decades had passed since their engagement.
Over time the buzz dwindled, but occasionally speculations would build to a crescendo, and Oprah would have to address the situation. For instance, in 2016, people who knew her started congratulating her for getting married, and the media mogul had to address it via social media.
THEIR REASONS FOR HOLDING OFF ON MARRIAGE
In more recent years, Oprah has opened up about what happened back then, and according to her, it started when she started thinking again. She said:
"The moment he asked me to marry him I was, like… 'Now I actually have to get married?'"
It also just so happened that the wedding date started to clash with the time Oprah had set aside to publish one of her books, but Stedman decided to postpone the wedding because he did not want the book to take the spotlight at the wedding ceremony.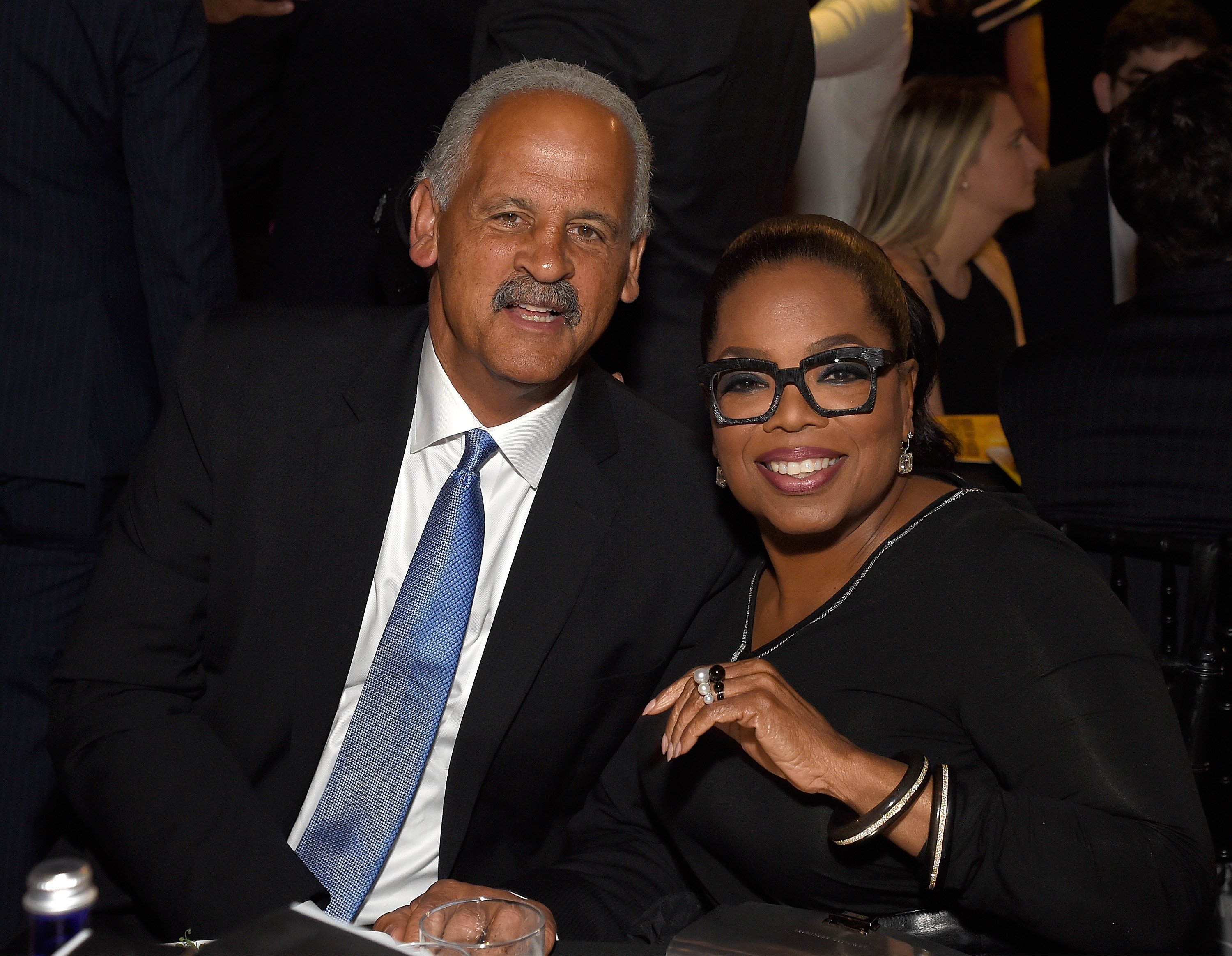 Stedman Graham and Oprah Winfrey attend The Robin Hood Foundation's 2018 benefit at Jacob Javitz Center on May 14, 2018 | Source: Getty Images
She agreed gratefully, and the subject of a wedding just never came up again, but how could that be? It turns out Oprah believes they "wouldn't be together" if they did. The pair apparently have conservative views about marriage, and it was something she knew couldn't fit perfectly with her.
According to Oprah, doubt started flooding in after she said yes to his proposal, which is when she realized she wanted to be asked only to be sure that he thought her worthy enough to be his "missus." Other than that, she could only see marriage as a lot of work she wasn't ready for.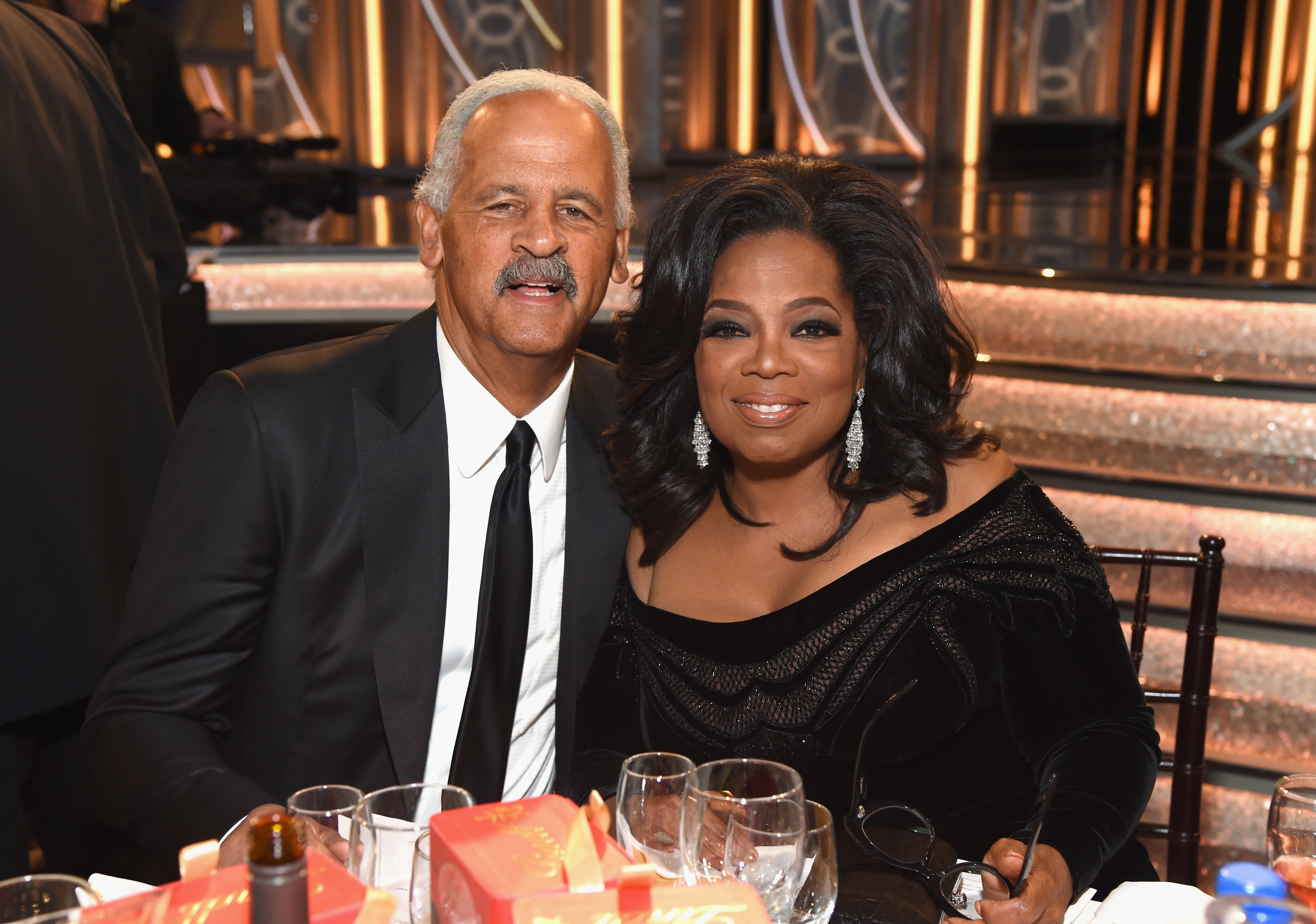 Stedman Graham (L) and Oprah Winfrey celebrate The 75th Annual Golden Globe Awards with Moet & Chandon at The Beverly Hilton Hotel on January 7, 2018 | Source: Getty Images
He understood her feelings perfectly and has remained by her side over the years without feeling any sort of rush to get married to her either.
Oprah is grateful for this and appreciates their valuable relationship even more because of how he understands and supports her. She hopes this doesn't change, and fans pray the two remain until the end.
Please fill in your e-mail so we can share with you our top stories!