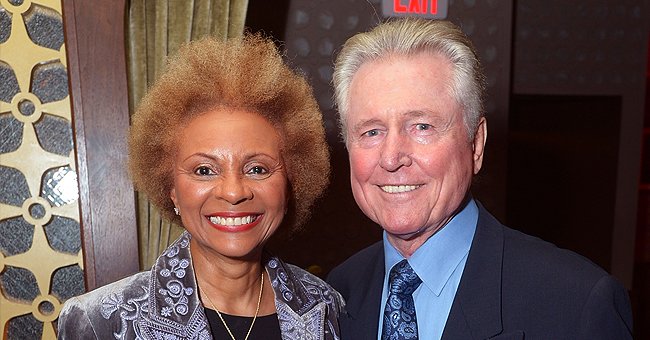 GettyImages
Meet 'Roots' Star Leslie Uggams' Husband Grahame Pratt Who She Has Been Married to for 54 Years
American actress Leslie Uggams has been married to Grahame Pratt for 54 years, with the couple enjoying a blissful marriage filled with successes and blessed with two children.
Leslie Uggams and Grahame Pratt are a wonderful couple who still rock even after many years of marriage. They love to attend events together all the time. The love they share is very much visible to any observer.
The couple attended the Tribeca Film Festival in April 2019 and looked so sweet, with Leslie sharing a picture that they took at the red carpet. They were happy and cheerful, standing side by side as the cameras snapped.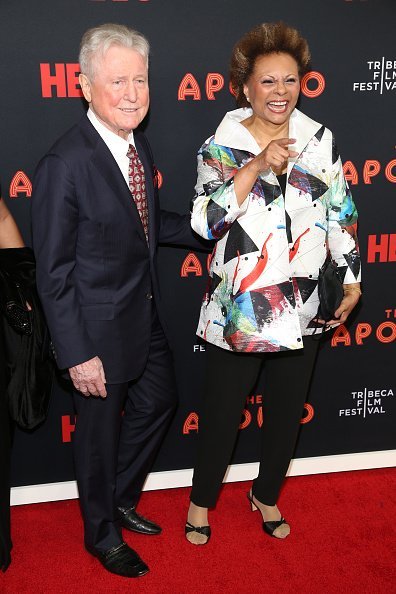 Grahame Pratt and Leslie Uggams at the 18th Annual Tribeca Film Festival 2019 Opening Night Screening Of "The Apollo" | Photo: Getty Images
Leslie and Grahame also enjoy spending time with one another, their kids, and their grandchildren. The actress shared pictures of their moments in Australia on her Instagram page.
Grahame is Leslie's number one fan and one she is proud to have. She showed how much she appreciates him in her life by sharing a picture of them, again all smiles.
Leslie and Grahame share two children, actress Danielle Chambers, and her brother, Justice Pratt, who usually posts pictures of himself and his family on his Facebook profile page.
Grahame Pratt was born on November 13, 1936, in Australia. He is famous for his work on the films, "Skyjacked," Operation Delta Force 3: Clear Target," and Medical Center."
However, one of his greatest life achievements is his marriage to his beautiful wife, Leslie. Their love story is one that can be termed as being exceptional.
She thought about the problems of their marriage in the future due to their racial backgrounds but resolved them immediately by saying she wanted to be Mrs. Pratt.
What makes the marriage more beautiful is the fact that it is an interracial marriage and has lasted this many years, without any public squabbles, something which many unions can't boast of.
Leslie, who starred in "Deadpool 2," as the theme character's no-nonsense roommate, "Blind Al," in a chat with PEOPLE, described her husband as smart and witty, and fearless. Of her marriage to Grahame in 1965, the "Roots" actress said:
"It was not as hard as I expected it to be. I think the reason is that Grahame was not an American white man. But of course we did get mail."
The couple fell in love while on tour in Australia, with Grahame, at that time being Leslie's manager. She was then a full-fledged star and already had a Tony Award under her belt.
Their romance developed rapidly, with Grahame proposing to Leslie a year later during a tour. At first, she thought about their marriage problems in the future due to their racial backgrounds but resolved them immediately by saying she wanted to be Mrs. Pratt.
When asked how they have been able to stay together for this long, Leslie said that they laughed all the time and had fun together, though it hasn't always been roses.
The couple had their rough days, too, once filing for bankruptcy following financial struggles in the 1970s when their car wash business failed to produce profit. Together, they overcame that phase and remain forever fond of each other.
Please fill in your e-mail so we can share with you our top stories!