James Stewart Served in the Army during World War II — A Look at the Actor's Life
James Stewart led an even more exciting life than most realize, employing desperate measures to defend his country in the Second World War, after a stint as an architect.
James Maitland "Jimmy" Stewart is remembered as one of the twentieth centuries most popular actors. However, the multi-award-winning actor was set on a very different path early in life. 
Stewart grew up in Indiana, Pennsylvania, where his father owned a hardware store. The young "Jimmy" had a flair for the Arts and went on to earn a degree in Architecture at Princeton in 1932.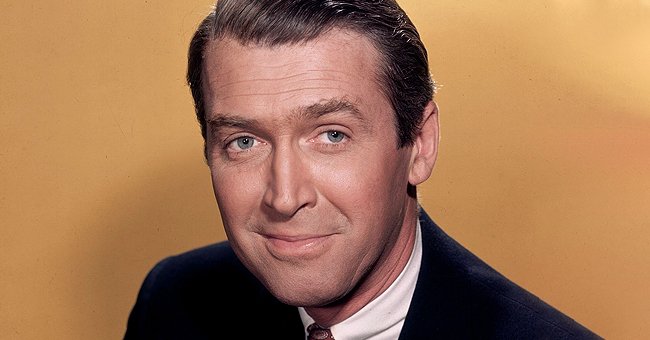 However, due to the Great Depression challenges at the time, Stewart switched to acting, starting a career at Princeton — as a stage actor — before joining a theater group in Falmouth, Massachusetts, after graduating. 
After a short stint on Broadway, Stewart accepted a contract with MGM, where he debuted as a cub reporter in "The Murder Man," released in 1935.
The actor then went on to establish himself in Hollywood, starring in over 80 movies, including the 1942 film "Winning Your Wings," which he reportedly shot as part of an attempt to persuade the Air Force to send him overseas to action in World War II.
ANATOMY OF A MURDER at 4:30pm ET | 1:30pm PT.

Read what Jimmy Stewart's co-star said about him below! pic.twitter.com/b9wXKItk4T

— Movies TV Network (@MoviesTVNetwork) May 30, 2020
At six feet, three inches, and a lean 138 pounds, Stewart learned he was five pounds lighter than the threshold weight required for enlistment.
Undeterred, the would-be veteran, who was already a pilot, went home and ate everything he could before returning to weigh in again. The strategy worked, and the movie star was welcomed to the Army Air Corps, now known as the Air Force.
Joining the military didn't quite go as planned, as the pilot remained in the U.S. for two years, regularly requesting to be sent overseas to fight. 
I watched Harvey last night. The Jimmy Stewart film. After recommendations on here. It's great and really like nothing else (but apparently inspired Donnie Darko) and though made in 1950 it is totally timeless. pic.twitter.com/2U4OhHD2x6

— Matt Haig (@matthaig1) June 5, 2020
Ultimately, in November 1943, Jimmy Stewart got his wish and was dispatched to Europe, where he flew about two dozen combat missions over Germany. He was awarded the Distinguished Flying Cross with two Oak Leaf clusters, among other honors.
Upon the conclusion of the war, the famous actor returned to a warm hometown reception in Indiana. Stewart then starred in the famous Christmas classic, "It's a Wonderful Life" (1946), to mark his return to Hollywood.
Stewart also starred in two failed Television shows.
Jimmy Stewart when he joined ANTIFA in WW2 https://t.co/dzQLw5boxT

— Titus (@TitusNation) June 1, 2020
After a distinguished career in film in the mid-twentieth century, Stewart tried his hand at television. In 1971, he played a college anthropology professor in "The Jimmy Stewart Show." 
The show was discontinued shortly after, as the series failed to attract a sizable audience. Jimmy then portrayed a defense attorney in 1973 show "Hawkins" (1973), which was also canceled. He also appeared in commercials, such as spots for Firestone tires and Campbell's Soup.
Stewart was also a poet. In 1989, he authored "Jimmy Stewart and His Poems," a small book consisting of several of his movie verses. The book also contained anecdotes about how the poems were composed. 
Jimmy Stewart was born on this date May 20 in 1908. Photo credit: Columbia Pictures. #OTD pic.twitter.com/A8Y9STQ3qL

— Dr. Jeffrey Guterman (@JeffreyGuterman) May 20, 2020
Stewart once read his most famous poem, "Beau," to an eventually teary-eyed Johnny Carson in an appearance on "The Tonight Show" in 1981. The pilot was also teary-eyed as the poem was about his late dog.
Upon retiring, Jimmy Stewart had accumulated 12 civilian and military medals, two Academy Awards, two Golden Globes, and numerous Lifetime Achievement awards from different institutes. 
A 9-foot-tall bronze statue of Jimmy Stewart was erected in honor of the Indiana native's 75th birthday in 1983, in his hometown of Pennsylvania. 
Jimmy Stewart and his family, 1954 pic.twitter.com/PalZsPpiSM

— Jack Posobiec 🇺🇸 (@JackPosobiec) March 15, 2020
The bronze statue still stands in front of the local courthouse, while a fiberglass version is present at the Jimmy Stewart Museum, also in Indiana.
On July 2, 1997, James Stewart died at age 89 at his home in Beverly Hills, California. On his deathbed, surrounded by his children, Stewart announced: "I'm going to be with Gloria now," referring to his late wife, who passed away three years earlier.