GettyImages
Chaka Khan's Great-grandson Adorably Poses in White Shirt and Sunglasses in a Photo

Chaka Khan has an adorable 8-month-old great-grandson who melted hearts in a new photo that featured him in a white T-shirt and dark shades.
Chaka Khan is known by many as a famous American singer-songwriter with a musical career spanning close to five decades.
Many don't know that she is also a dedicated parent who raised two kids, Milini Khan and Daniel Holland. The two have grown and now have kids of their own.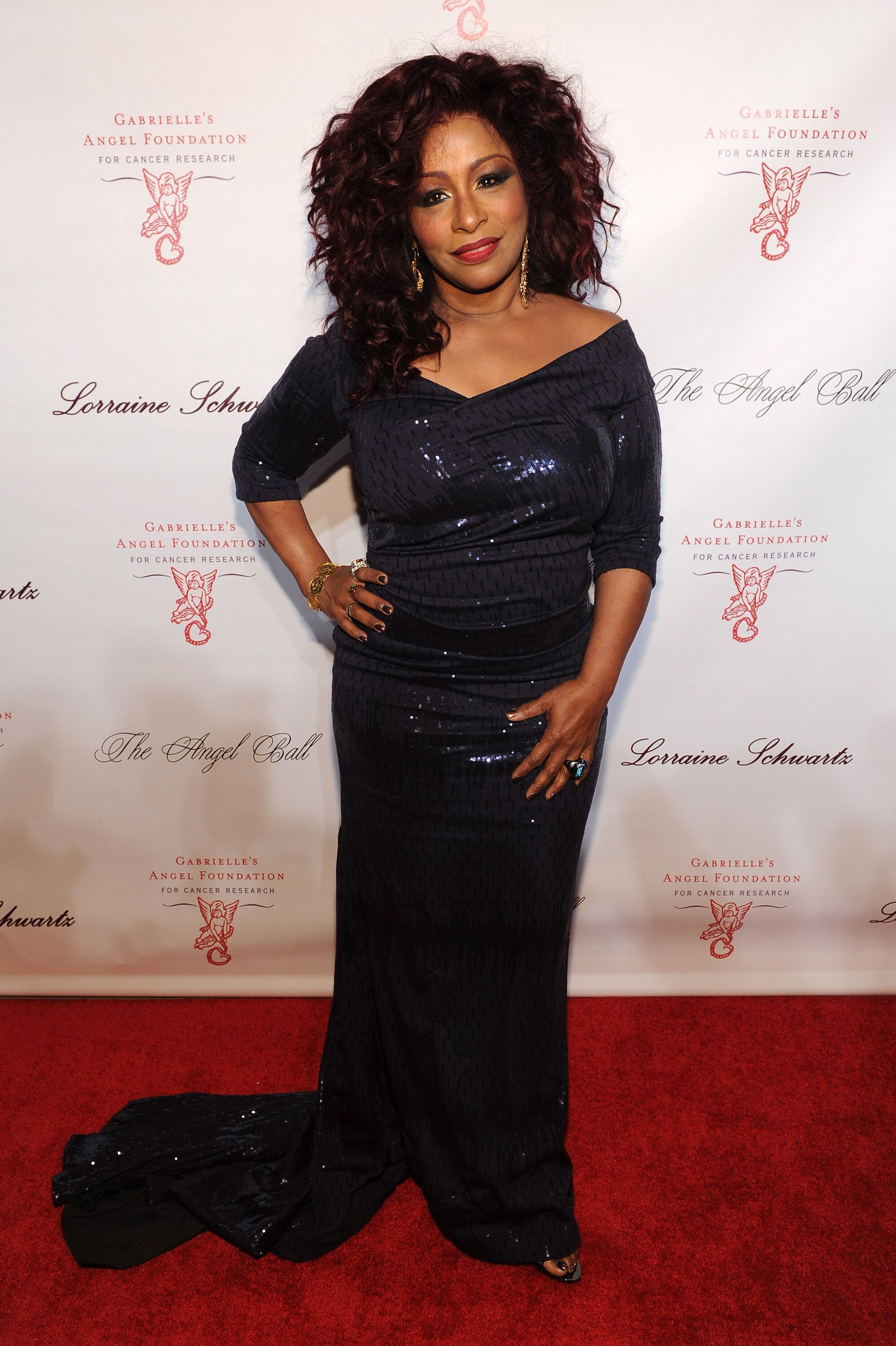 Musician Chaka Khan attends Gabrielle's Angel Foundation Hosts Angel Ball 2013 at Cipriani Wall Street on October 29, 2013 | Photo: Getty Images
Milini has a daughter named Raeven while Daniel has a daughter named Daija Jade Holland. Raevan has a child of her own named Mackenzie.
He is Khan's only great-grandchild, and he is well-loved by the famous singer. Mackenzie's mom shared a photo of him via her Instagram page, and it stole quite a lot of hearts.
"SUNS OUT GUNS OUT," she captioned the gorgeous photo that saw Mackenzie seated on a table wearing a white T-shirt and sunglasses.
Raeven's followers could not get enough of the adorable child, and they took to the comments section with praises for the little bundle of joy. A fan wrote, "My baby! He's a cool kid like him grams."
Chaka Khan was born Yvette Stevens in Hyde Park to a catholic mother and a beatnik father. Though she'd grown up in a time when racism was regular, Khan says she had a "pretty magical life."
Her dad remarried a civil rights activist who pushed Khan to voice out at rallies, and by the age of 14, she had been scouted by the Black Panthers.
She admitted to battling addiction her entire life.
She didn't stay long; however, she chose to concentrate on her musical career—she performed with several bands in different clubs around Chicago before joining the funk band, Rufus.
The group quickly became popular between people's curiosity about a mixed racial band with a black lead singer and Khan's marvelous vocals.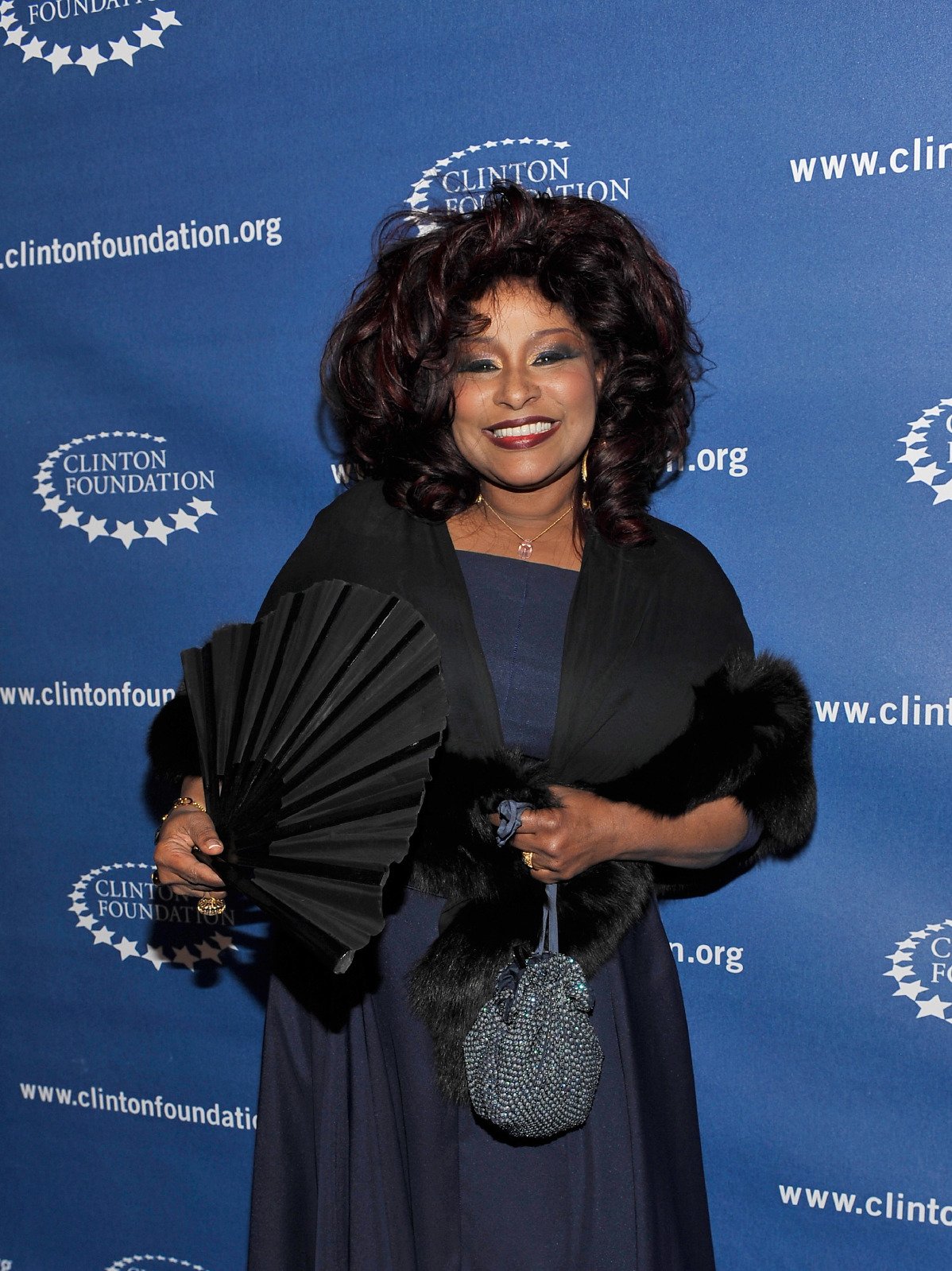 Singer Chaka Khan attends the Millennium Network Event hosted by former President Bill Clinton on March 17, 2011 | Photo: Getty Images
The more popularity the band achieved, the more combustible it became. According to Khan, the band members were very protective of her and wouldn't let her see any man.
There were also tensions with the managers and the record label when they started billing the band as "Rufus featuring Chaka Khan."
Khan made her exit from the band; however, she worked with them for some time after her exit out of a guilty conscience.
The iconic star struck out solo and was an even bigger success. She would go on to navigate celebrity adulthood, which was fraught with substance addictions and several other vices.
Khan once confessed that one of her greatest achievements is staying alive. She admitted to battling addiction her entire life and counted herself lucky to have come this far.
Talking about her biggest disappointment, Khan spoke about how she had not been available to ensure her children's security when they needed it.
Her son, Daniel, was arrested for the murder of a man in 2004—he had reportedly been in a struggle with the man when the gun went off, striking the victim who died shortly afterward.
Please fill in your e-mail so we can share with you our top stories!