Getty Images // instagram.com/amandakloots
Nick Cordero Reportedly Started Stem Cell Treatment to Repair Lungs
Broadway actor, Nick Cordero has started undergoing stem cell treatment. In a recent Instagram update, his wife, Amanda Kloots, revealed that the procedure could help his recovery.
Following Nick Cordero's coronavirus related complications, his wife Amanda Kloots has constantly taken to social media where she shares updates on the actor's condition.
In a recently shared update on her Instagram story, Kloots reportedly revealed that Cordero had started a stem cell treatment.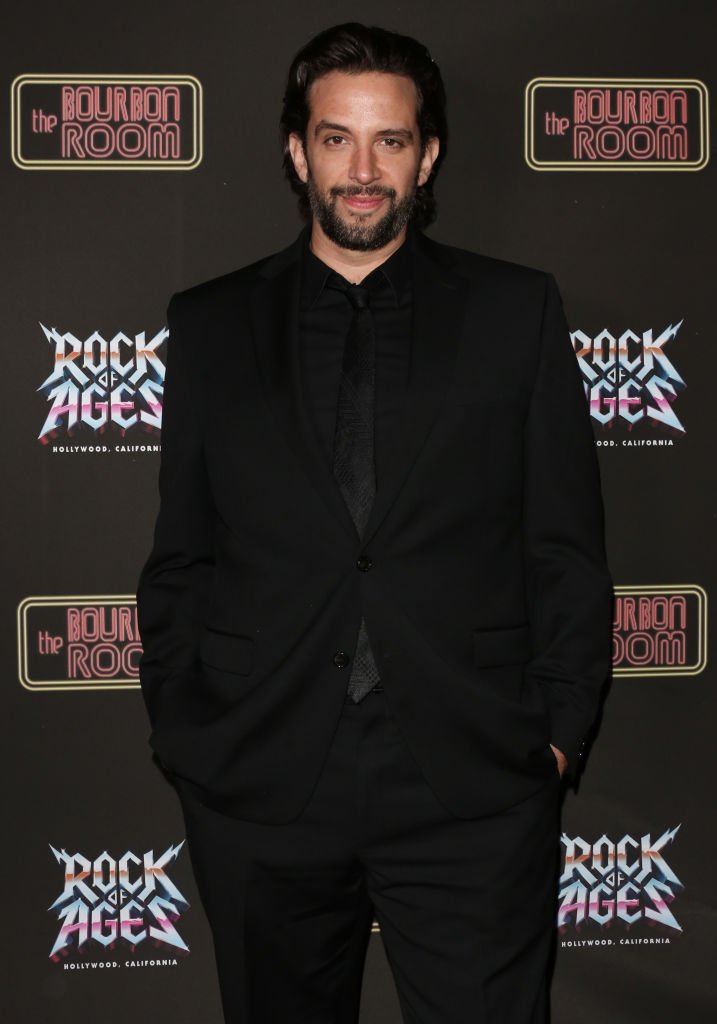 Nick Cordero attends the opening night of "Rock Of Ages" at The Bourbon Room on January 15, 2020 | Photo: Getty Images
According to Kloots, stem cell treatment is a great decision, and while it doesn't guarantee Cordero's recovery, she is hopeful that it helps improve his health.
She also expressed her excitement over the new development while adding that she couldn't wait to see if the treatment could help repair and strengthen Cordero's weak lungs.
The new update came only a few days after Kloots revealed that she was not giving up on her husband even after doctors told her to say goodbye to him.
Amanda Kloots talking about her husband, Nick's health update | Photo: Instagram/amandakloots
Taking to Instagram, Kloots shared a black and white photo of Cordero holding their son, Elvis. Captioning the picture, Kloots revealed that despite what the doctors told her, she was holding on to her faith.
Earlier in May, Cordero suffered a new lung infection after his recovery from COVID-19.
Amid her husband's health battle, Kloots has constantly kept a positive mindset despite the scary circumstances. Earlier in May, Cordero suffered a new lung infection after his recovery from COVID-19. At the time, the Broadway actor was already dealing with a prior infection in his left lung.
Just a day after sharing news of the new lung infection, Kloots revealed that the actor was still very sick and had been placed in a prone position to aid his breathing.
While Kloot is trying to remain strong amid the ongoing crisis, there is no doubt that she misses her husband. In an Instagram post, Kloots shared a cute photo of Cordero holding Elvis in a baby carrier across his chest. Captioning the snapshot, Kloots wrote,
"I miss him. Day 57❤. I remember taking this picture of Nick. We were walking to a pediatrician appointment. I was thinking, 'he's the cutest dad in the entire world."
Kloots also recently shared a throwback photo of herself with Cordero on their last date before Elvis was born. She recounted the experience while adding that she was glad they had gone on a date.
Since Cordero's initial hospitalization in March, the actor has experienced COVID-19 related complications, including a tracheostomy and a leg amputation.
Please fill in your e-mail so we can share with you our top stories!