Joan Rivers Would Have Been 87 Today – inside Life and Career of the 'Tonight Show' Star
Joan Rivers was a woman who did it all — she had a longstanding successful career and a family who loved her. Despite her crass sense of humor, many would say she left us too soon. 
Joan Rivers was known for being blonde, boisterous, and bold right up to her death. June 8, 2020, would have been her 87th birthday had she not left us in 2014. 
Fans loved Joan for her endless humor which she delivered with her trademark raspy voice. The Brooklyn native came from Russian immigrant parents and ended up with several Emmys and Grammys.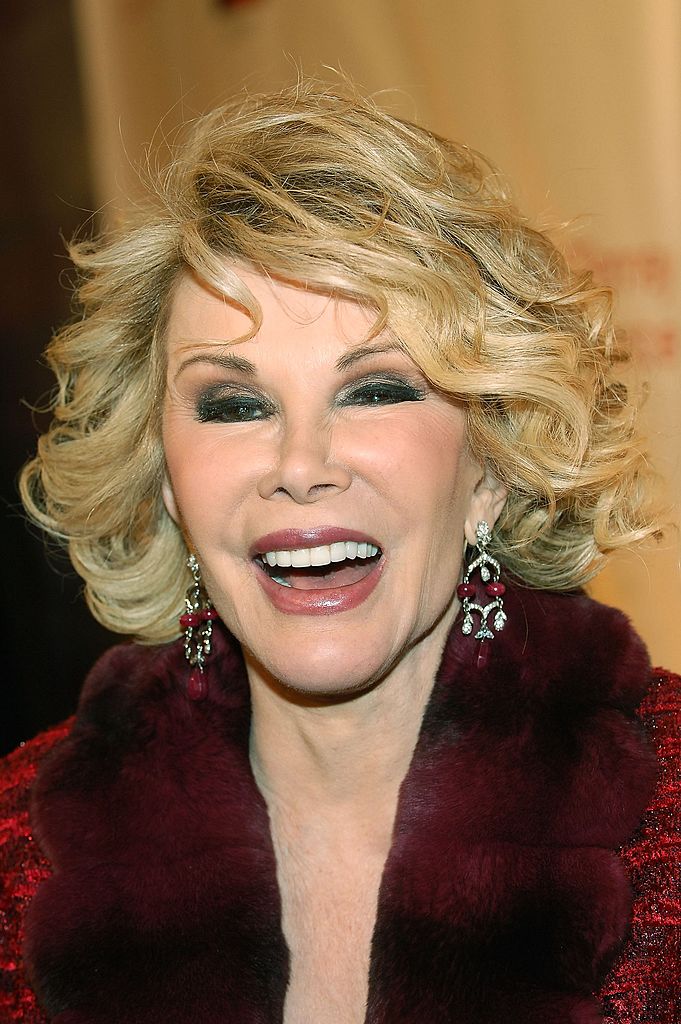 EARLY CHILDHOOD AND CAREER START
Born on June 8, 1933, as Joan Molinsky, the talk show host grew up in Brooklyn, New York, before moving to Larchmont. Joan had one older sister.
As a child, she was influenced by the good sense of humor in her dad, who was a doctor. Joan went to Barnard College where she carried out her passion for performance by participating in campus productions.
She then changed her mind regarding her career and went off to work in purchasing for a chain store. This only lasted for about a year. Joan returned to the stage soon after.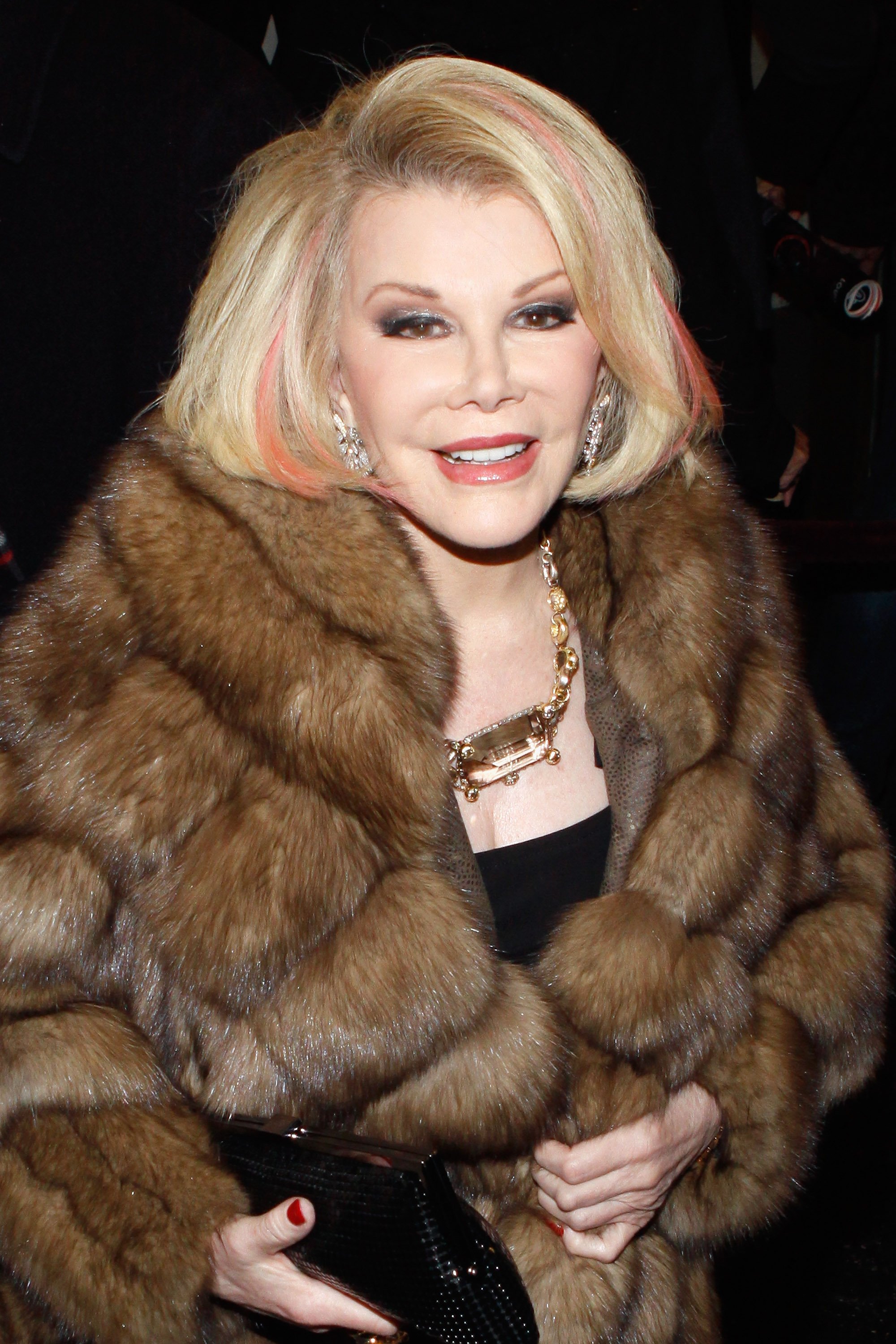 In her early years, Joan starred in small plays, including one as a lesbian alongside the then-unknown Barbra Streisand. Joan would go on to blow up when she landed a break in 1968 on "The Tonight Show." 
At the time, it was "The Tonight Show starring Johnny Carson." Joan made history by becoming a permanent guest host. Three years later, the blonde beauty had her own show, titled "That Show with Joan Rivers." 
HOLLYWOOD ROLES AND SETBACK
Joan was also working in clubs, obtaining her first Grammy nomination in 1984 for her comedy album, "What Becomes a Semi-Legend Most?" She was also in 1968's film "The Swimmer.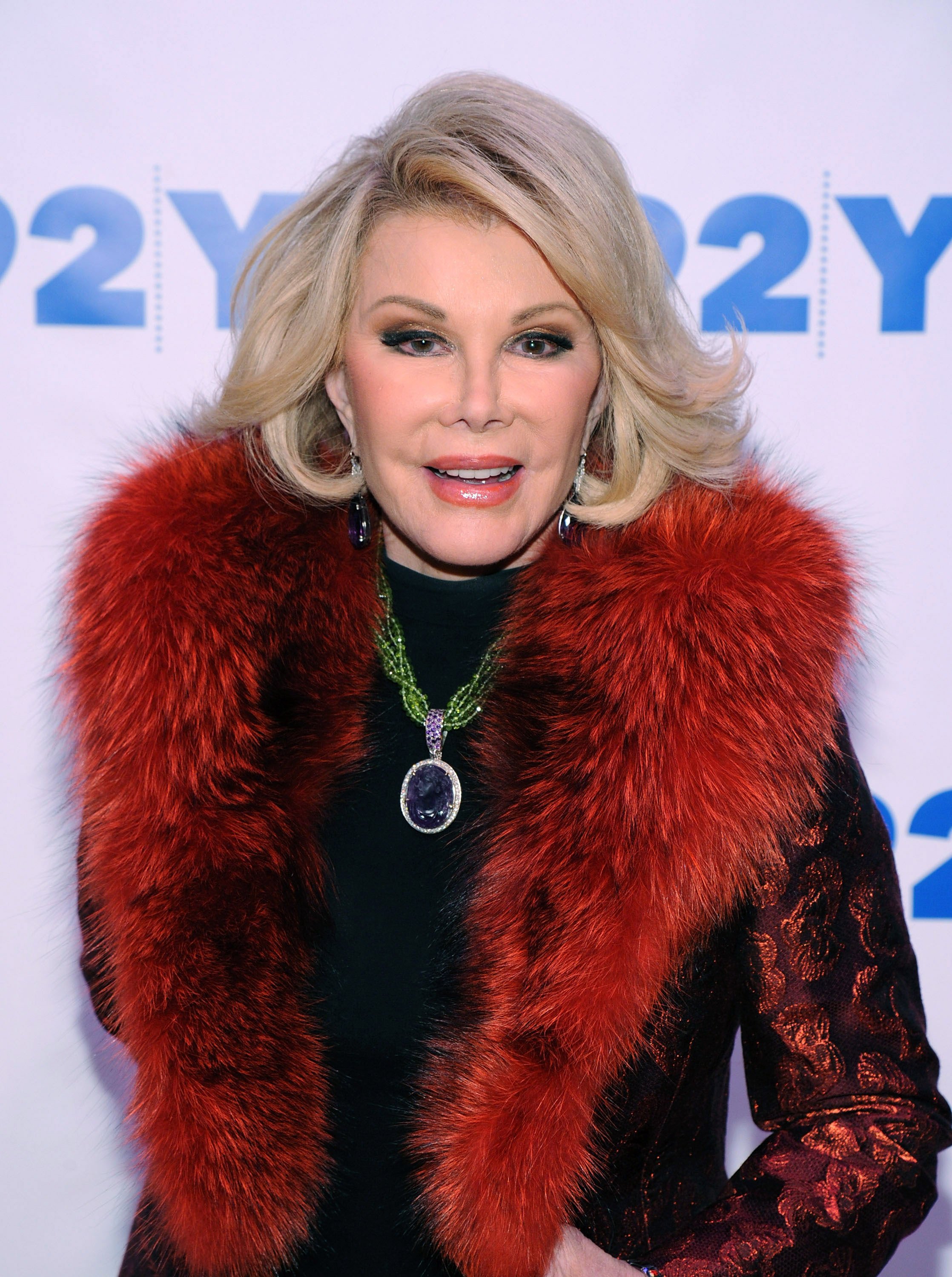 Joan would also make her name as a writer and director for 1973's "The Girl Most Likely To" and 1978's "Rabbit Test" respectively. By 1983, she further had two best-selling books. 
In 1986, Joan was given her own late-night talk show, which caused a wedge to form between her and former co-host, Carson. The show was canceled the next year. 
Afterward, Joan's career experienced a significant lapse. Plus, she lost her husband Edgar Rosenberg to suicide. In 1989, Joan stood back up and got her own daytime talk show.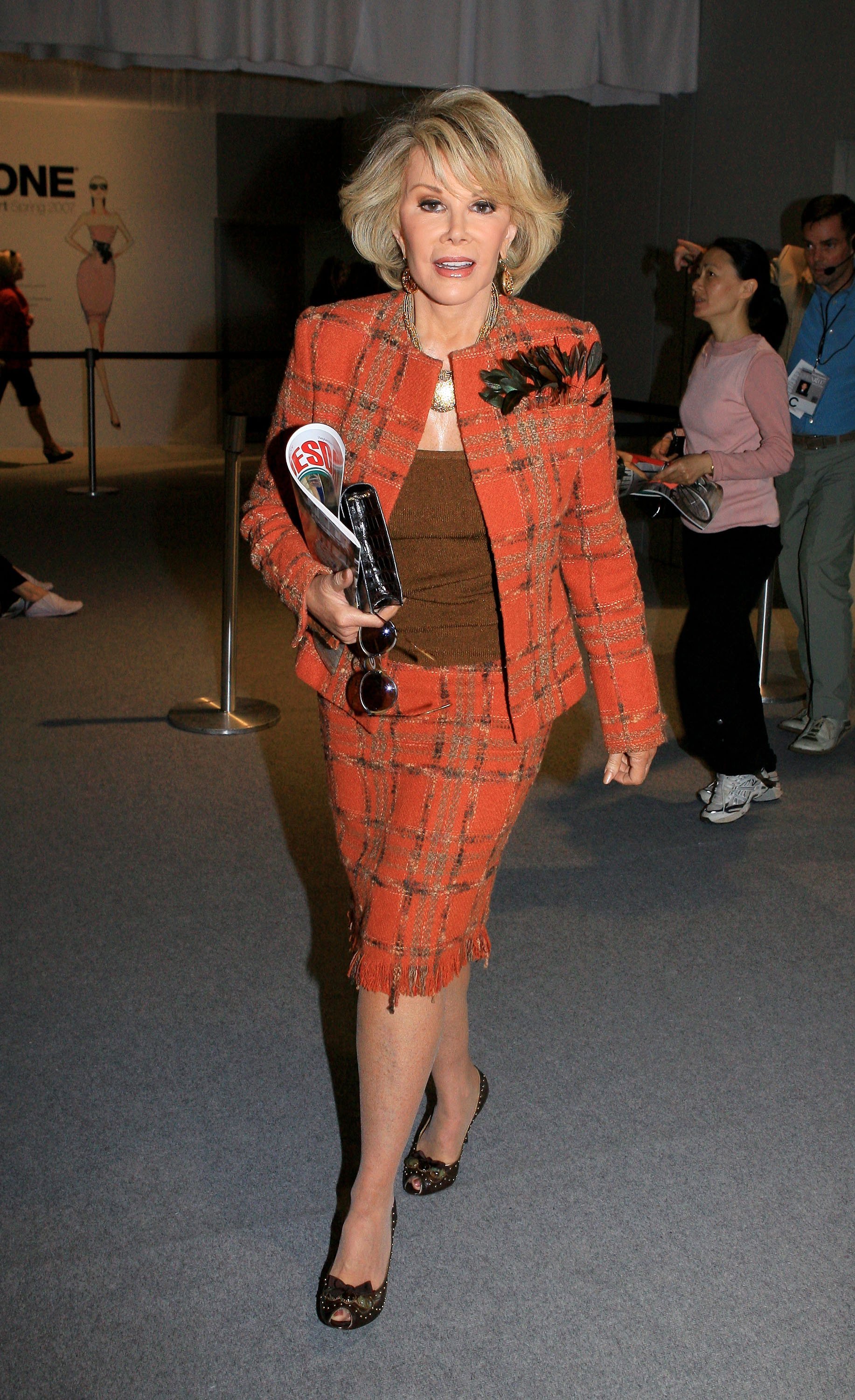 WALK OF FAME STAR AND ENTREPRENEURSHIP
The show landed her a star on the Hollywood Walk of Fame and an Emmy Award. She further gained worldwide attention with shows in Canada, Ireland, Las Vegas, Ireland, Australia, and the UK. 
In 1990, Joan added entrepreneur to her resume when she launched her own line of jewelry and clothing called Joan Rivers Classics Collection. She would go on to bring her love of fashion to the red carpet. 
From 1996 to 2004, Joan established herself as a prominent interviewer when she hosted E!'s "Live from the Red Carpet." "Who are you wearing?" she would ask as the world witnessed her witty comedy in its full glory.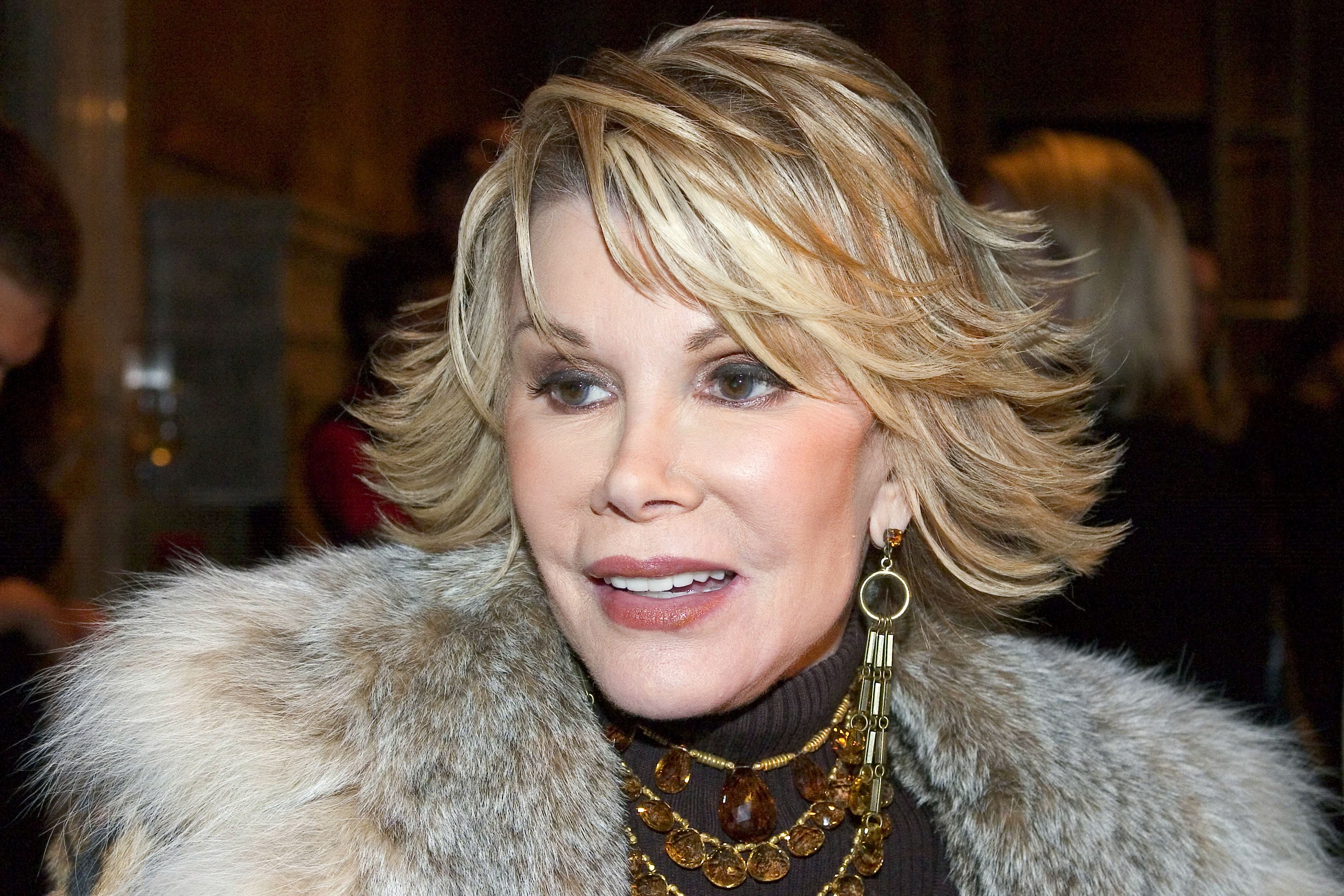 REALITY TV AND MOTHER-DAUGHTER WORK
By 2009, Joan was worthy of a tribute via "The Comedy Central Roast of Joan Rivers," and later, the documentary, "Joan Rivers: A Piece of Work," was created. 
The documentary spiraled out from Joan's appearance — and ultimate win — on "The Celebrity Apprentice." She continued with the next reality show, "How'd You Get So Rich?" 
After two seasons, Joan partnered with her daughter Melissa Rivers for the four-season WEtv series, "Joan and Melissa: Joan Knows Best?" Joan would take her vibrant energy to the internet social media as well.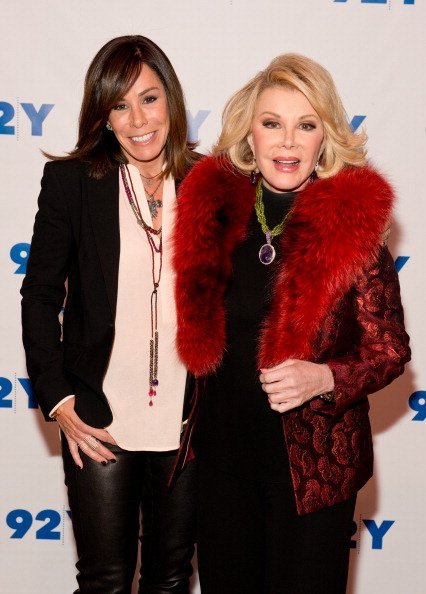 KEEPING UP WITH THE TIMES
She started a web series called, "In Bed with Joan" and had an active, joke-ridden Twitter feed. She also did a number of voice roles for children's movies and series, including "Shrek 2" and "Bubble." 
Joan ended her career with a bang when she released her 2012 book, "I Hate Everyone... Starting With Me." In 2014, she published "Diary of a Mad Diva." 
As Joan got older, she underwent a lot of plastic surgery on her face including eyelid surgery, a facelift, and a neck lift. She was unapologetic about her changes.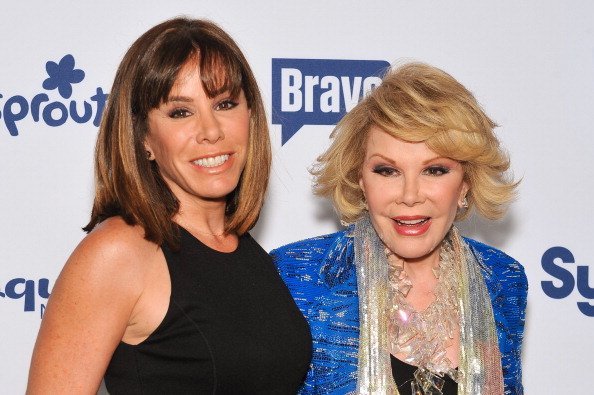 DEATH AND LEGACY IN HER DAUGHTER
In August  2014, Joan underwent vocal cord surgery in New York. Unfortunately, she stopped breathing and had to be rushed to the Mount Sinai Hospital. She didn't survive. 
Her daughter, Melissa made the announcement that her mother died on September 4. She was 81 years old. In November 2019, Melissa opened up about her mother in an interview with Closer Weekly. 
Following in her mom's footsteps, Melissa has appeared on both the big and small screens. Although they look alike, Melissa told the outlet that she doesn't think there'll be anyone like her mom in the future. We agree.