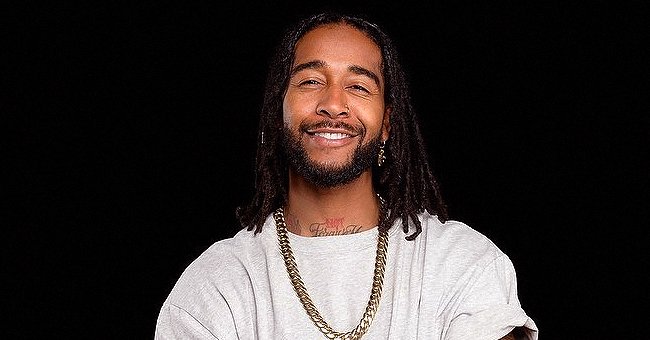 Getty Images
See Omarion's Son Megaa Omari's Cute Reaction to His New Haircut

The R&B singer holds a lovely relationship with both of his children although he is not that close to their mother, ex-girlfriend, Apryl Jones. To these days he seems to be doing a pretty good job both as a parent and as an artist.
Proud father and singer, Omarion does not hesitate to put up any post that is related to his children. The artist is making an effort to maintain a charming relationship with his children in spite of the problems that he has had in the past with their mother.
Recently, Omarion took to Instagram to post a video in which, his older son, 6-year-old Megaa Omari, looks at the mirror to see the new haircut his dad had just made. The moment he sees it, his face glows in excitement, as he tells his dad how cool it looks.
"It looks awesome", he says in the video while Megaa is smiling to his dad and his little sister, A'mei Kazuko, supports him and yells that she likes it too. Though he is not seen in the video, Omarion seems so happy with his kids, as he cheers them up while holding the camera.
BROKEN FAMILY
A'mei and Megaa are the children that Omarion and ex-girlfriend, Apryl Jones, had when they were together. The long time "Love & Hip Hop: Hollywood" ex-couple shared a lot of moments, good and bad while being on the TV show.
A'mei, who recently turned 4 years old and celebrated her birthday with a lavish, lipstick-themed party, was born and delivered via a home birth and it was documented on a moving episode of the show. That day, Omarion wrote a post saying he admires Apryl for giving birth with no medications. He also mentioned:
"Thank you for having my legacy. I'll forever belong to you & you will forever be tied to me".
Unfortunately, only four months later and for untold reasons, fans were surprised when the couple announced that they were separating. Although at the time, they had several problems regarding custody of their kids, they later managed to agree on a better way to co-parent together.
UNEXPECTED NEWS
In 2019, three years after the couple split, and while the singer was almost ending the Millenium Tour with B2K, Omarion found out about that B2K bandmate, Lil Fizz, and former girlfriend, Apryl, were going out in public as a couple.
Immediately, many rumors and speculations surrounded Omarion, but he always reacted in a very calmed way. During an interview, when asked about his relationship to Lil Fizz, he said that they had an "in-and-out" friendship for 20 years and pointed out that they are not close at all these days.
He said: "I don't have a relationship with Fizz, but I think there should be an opportunity for us to talk one day. I don't know when that is."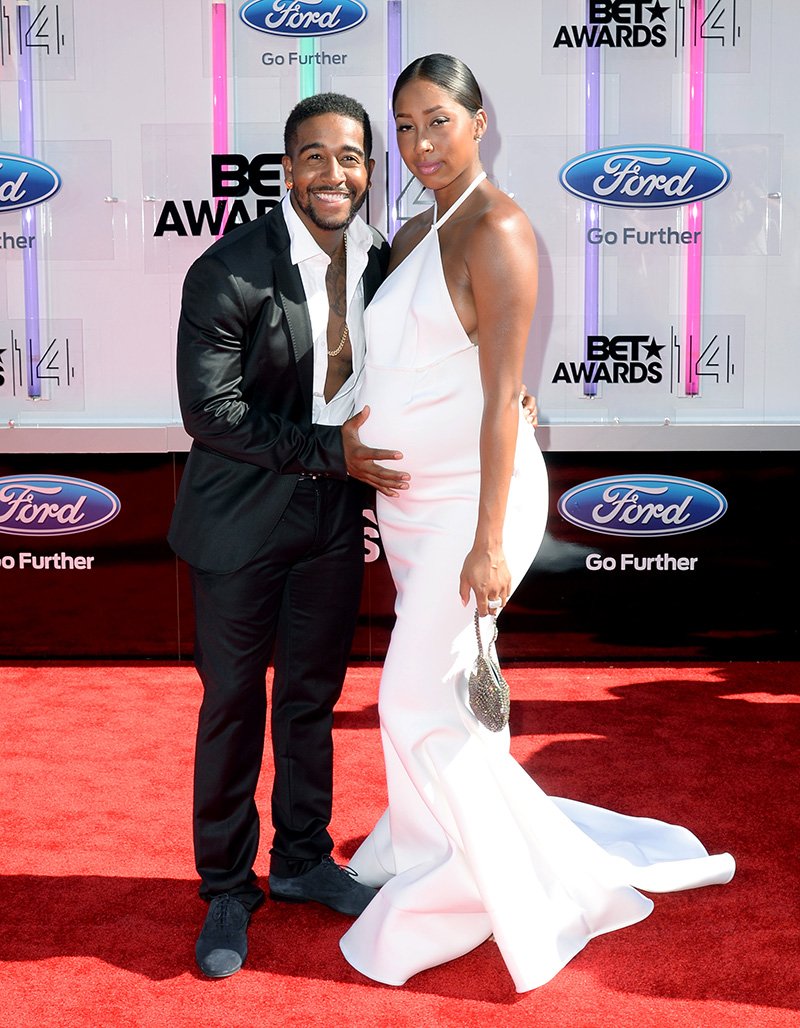 Omarion and Apryl Jones attend the BET awards at Nokia Theatre L.A. Live on June 29, 2014 in Los Angeles, California. I Image: Getty Images.
In another interview, he opened up about his thoughts on his ex and former friend. He said that he did not have any feelings regarding their relationship, however, he insisted that they should change the narrative they were having.
By that comment, the "Love & Hip Hop: Hollywood" former member was disapproving Apryl when she said he was actually bothering her "behind closed doors", like not receiving enough money to support herself and her children.
Please fill in your e-mail so we can share with you our top stories!