Tamar Braxton Has Been Married Twice – Meet Her 1st Husband Darrell 'Delite' Allamby
Everybody knows of Tamar Braxton's ex-husband Vincent Herbert, but not a lot of people know that she was actually once married to a man named Darrell Allamby. 
Before getting married to Vincent Herbert whom she once credited for saving her, Tamar was married to record producer Darrell "Delite" Allam from 2001 to 2003. Although they were married for two years, not a lot is heard about them because the singer did not talk about it often. 
Braxton met Allamby in 2000 while he was working on the singer's debut album, "Money Can't Buy Me Love." Soon after meeting, they began dating and ended up getting married. 
MORE ON DARRELL ALLAM
Aside from Tamar, the music producer worked on hit songs alongside Busta Rhymes, Janet Jackson, Ray J, and many more. While she never spoke of her marriage, she once hinted about it on her family show "Braxton Family Values" while speaking with Towanda. 
There were also rare instances where she has been vocal about past relationships, citing physical violence as one of the reasons why she ended her past relationships prior to Vince. On top of that, her relationship with Darrell allegedly broke her down. 
MARRIAGE TO VINCENT HERBERT
A couple of years later, Tamar would go on to marry her second husband, Vincent Herbert. She credited Herbert for accepting her for who she is and for loving her through thick and thin. 
Despite their seemingly happy relationship, it all ended in divorce after nine years. Braxton filed for divorce from Herbert citing irreconcilable differences. After the ups and downs of their divorce proceedings, the ex-couple is now in good terms and continue to co-parent their son Logan together.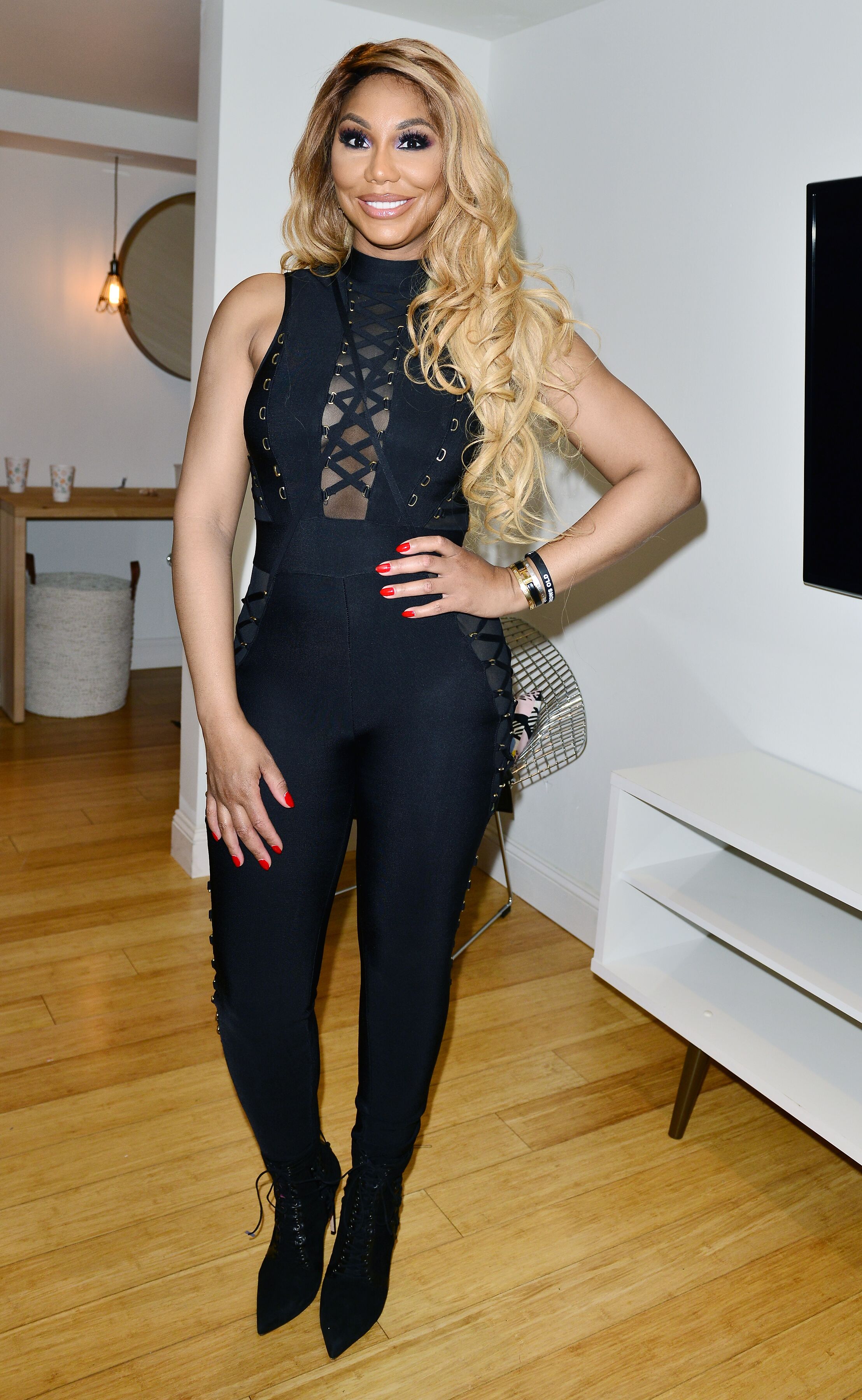 HER CURRENT RELATIONSHIP
Now, Tamar is in a happy relationship with businessman David Adefeso. During her son's 7th birthday, she revealed that she is not only happily-in-love with him, but is glad that Logan has a "bonus dad" now that he is in their lives. 
"Your bonus Dad @david.adefeso and your dad @officialvincentherbert, and I are so blessed to have an amazing gift like you."
After everything that has happened in her life, Braxton is in a really good place and is enjoying all the best that her life has to offer. Aside from a happy relationship with her family, boyfriend, ex-husband, and son, she also has a blossoming career to look forward to.