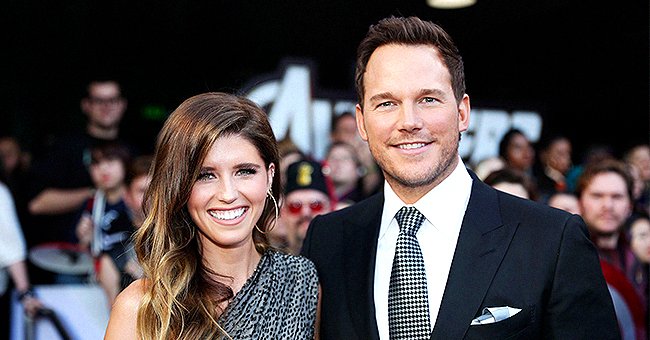 Getty Images.
Entertainment Tonight: Katherine Schwarzenegger and Chris Pratt to Welcome New Baby Soon
Celebrations all around for Chris Pratt and his wife Katherine Schwarzenegger, as they ready themselves for the arrival of their first child together while enjoying their first wedding anniversary.
June 8 marked a year since Katherine Schwarzenegger and Chris Pratt tied the knot during an intimate ceremony in Montecito, California. Staying true to the hopes they expressed shortly after; the couple will reportedly soon welcome their first child together.
SECOND TIME DAD
The 40-year-old actor is already a father to 7-year-old Jack with his previous wife, Anna Faris, and now that Katherine is pregnant, they can't wait to become a family of four in the fall.
With people in self-isolation amid the novel coronavirus pandemic, the couple is using the extra time to get everything ready for their baby's arrival, according to a source that spoke with ET.
THEIR PROJECTS BEFORE THE PANDEMIC
Before social distancing regulations got put into place, Chris Pratt had been busy with the filming of his latest project, "Jurassic World: Dominion," while the 30-year-old mom-to-be had been busy with a book tour.
Even though regular life came to an abrupt halt, the couple is grateful for the extra time together, as the source added:
"Chris and Katherine are thankful for their alone time recently as it has allowed them to enjoy the pregnancy together."
THEY ARE EXCITED ABOUT PARENTHOOD
The couple understandably "can't wait" to welcome their baby to the world, and since it's such an exciting time for them, Katherine shared the news with her family early on.
According to the source, Katherine shares everything with her mom, Maria Shriver, and she couldn't keep the big news to herself for long and said:
"She tells her mom everything and couldn't wait. Maria is especially thrilled with the news and can't wait to be a grandma."
WHEN THEIR JOURNEY TOGETHER BEGAN
The couple started dating back in June 2018, and following their wedding; a source told PEOPLE that Chris and Katherine wanted to "expand their family as soon as possible" after getting married. Having stayed true to their wish, the couple is yet to share their baby's gender.
Award-winning Maria Shriver reportedly played matchmaker, and by the time news of their picnic together hit the news in June 2018, the pair had already been secretly dating for months.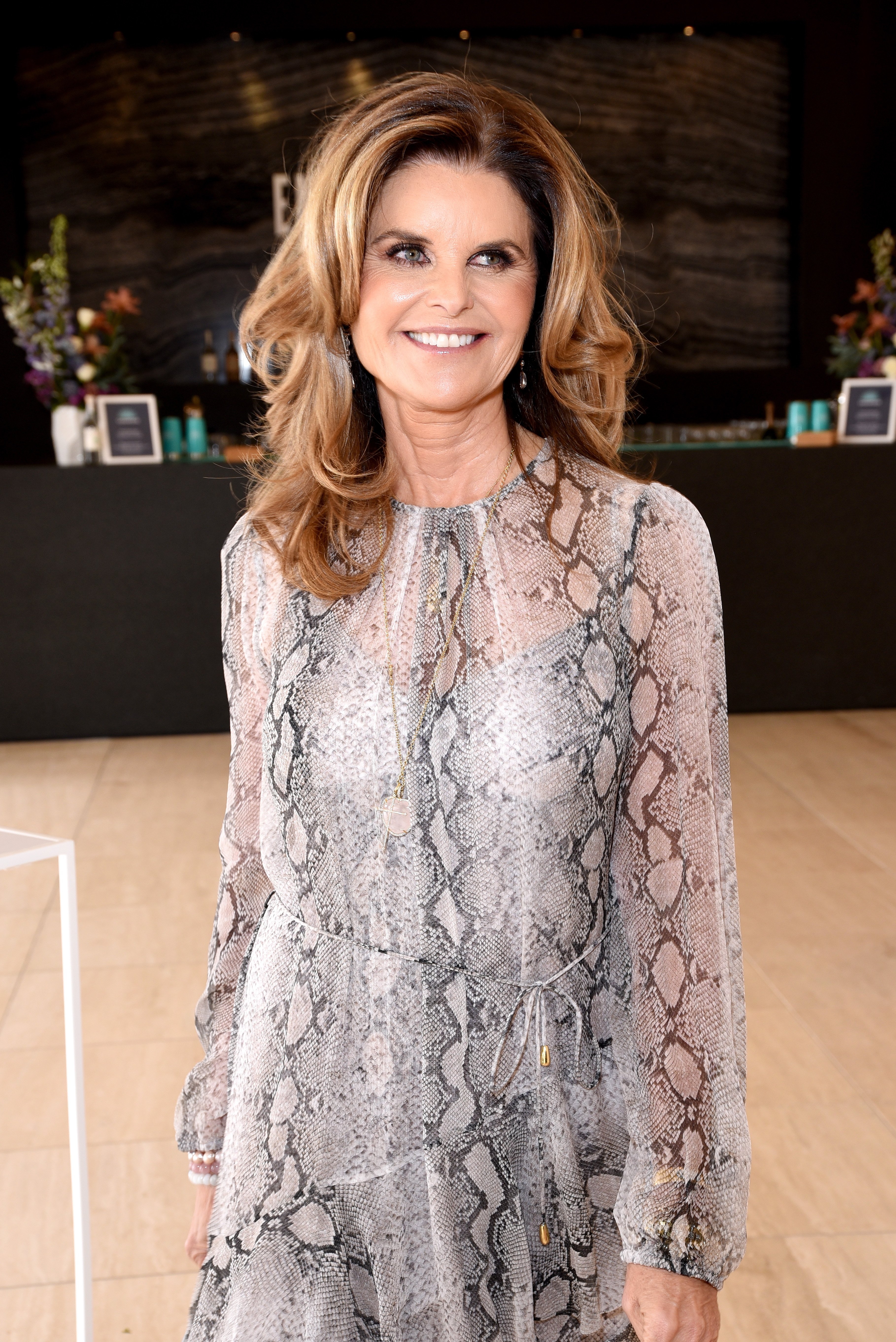 Maria Shriver attends The Hollywood Reporter's Empowerment In Entertainment Event 2019 on April 30, 2019, in Los Angeles, California. | Source: Getty Images.
Instead of following the usual dating tradition, Jack often joined Katherine and Chris on dates, and he became "a very big part of their dating life." This approach worked well for them both, and Katherine "loves that Chris is a dad," and seeing him with Jack just had her know from early on that he "is the one."
GRANDPA CAN'T WAIT EITHER
Arnold Schwarzenegger is just as excited about becoming a grandparent as Maria Shriver. The 72-year-old actor is father to five children, and during an interview last month, he elaborated on his grandpa status.
However, if there is one thing the famous actor jokingly said he doesn't want his grandchild to inherit, is his heavy accent still strong after all this years.
Please fill in your e-mail so we can share with you our top stories!