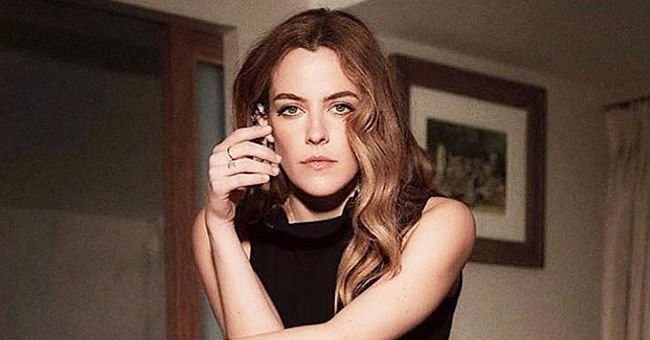 instagram.com/rileykeough
A Glimpse into Elvis Presley's Granddaughter Riley Keough's Life and Her Struggle with Grief
Riley Keough is the daughter of singer-songwriter Lisa Marie Presley with Danny Keough. She is also the eldest grandchild of Elvis and Priscilla Presley.
Actress Riley Keough is pretty much the equivalent of a Princess in the Rock n' Roll world thanks to her grandfather and her late stepfather, Michael Jackson, who passed away in 2010.
Riley had plenty of inspiration to follow in the footsteps of the King of Rock and the King of Pop. However, her career turned away from music and focused on the film industry instead.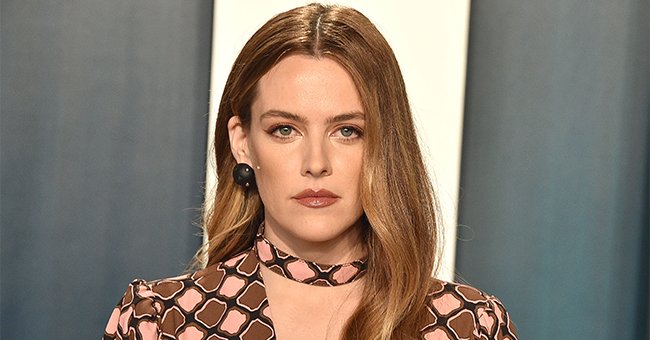 Riley Keough at the 2020 Vanity Fair Oscar Party at Wallis Annenberg Center for the Performing Arts in Beverly Hills, California | Photo: David Crotty/Patrick McMullan via Getty Images
MISSING JACKSON
Like most children with celebrity parents or close relatives, Riley knows what it feels like to be pressured to be as successful as them, but she never let it get to her.
During an interview with The New York Times, the now 32-year-old recalled what it was like to share the same house with Jackson. She even claimed she loves the late star.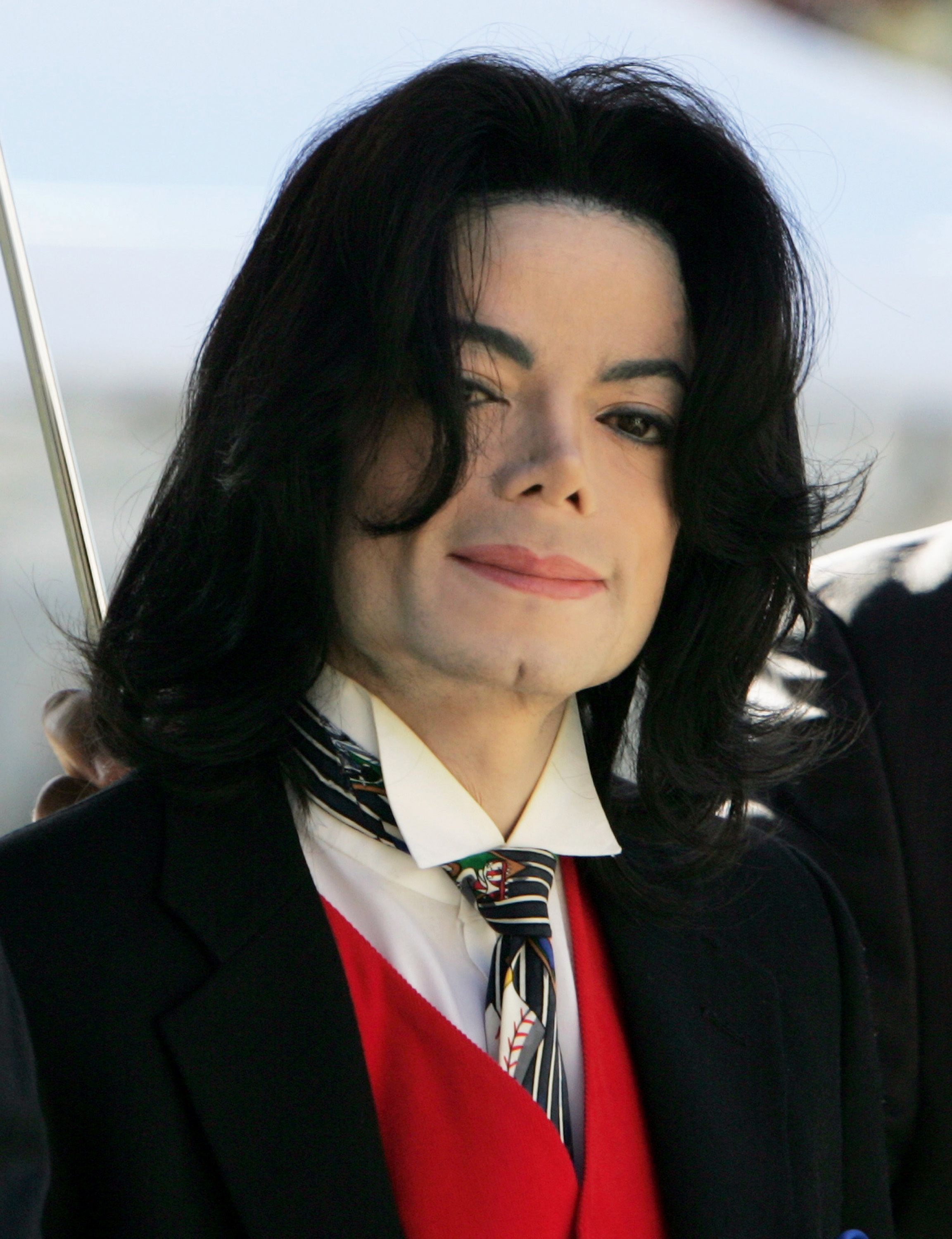 Michael Jackson at the Santa Barbara County courthouse in Santa Maria, California | Photo: Justin Sullivan/Getty Images
According to her, there were toys everywhere and animals and other kids, pretty much everything a child would want to play with. She compared it to being at Disneyland all day.
Although she spent some time at the famous Neverland Ranch and her home, Graceland, the actress grew up with her father, always traveling between Hawaii and Los Angeles.
A ROCKY CHILDHOOD
This caused a lot of issues, especially when it came to school, since she needed stability in her life. All the commotion eventually led her to be homeschooled.
Looking back on it, Riley described her childhood as "very intense," but while she lacked stability and security in her younger years, all that and so much more came to her later on.
When it was time to decided what she wanted to do with her life, Riley knew that being in front of the camera was her destiny and had her family's full support. She recalled:
"They were very open to the idea of me doing whatever I wanted to do. I was one of those kids who thought I could be the president of England when I grew up if I wanted to."
DOING IT ON HER OWN
But even though her family supported her decision to stray from the family's legacy in the music industry, Riley didn't see it as a way to get away from it.
2020 was a very traumatic year for the actress.
The actress stated that she chose to pursue acting because she wanted to do her own thing; she wanted to save up some money and go to film school.
Riley has always been very independent, and she is quite proud of it, adding that he always wanted to earn her own money and that she loved to work:
"I'd work at a jewelry store supergluing flowers on sandals for thirty dollars a week. I'd set up a little store in the living room and sell stuff that I'd been given for a dollar to my mother's staff."
NOT IMPRESSED
While some people may find it incredible that Elvis was her grandfather and Jackson her stepfather, Riley admitted that she doesn't even think about it.
She even says that she doesn't go out of her way to listen to Elvis' songs, but that she will listen to his music if it happens to be on the radio or TV and that there is a "definitely emotion around it."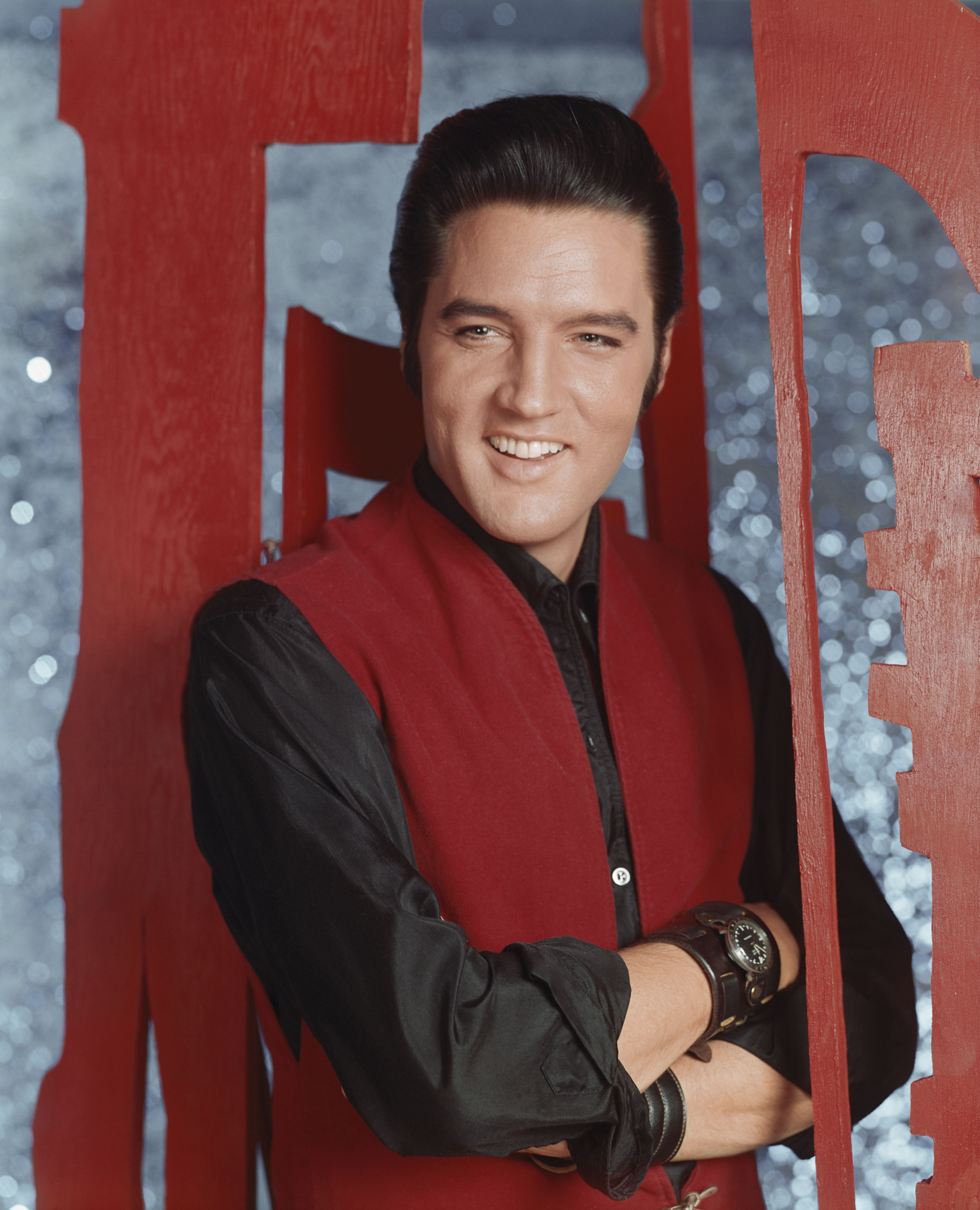 Elvis Presley at the Elvis comeback TV special in 1968 in Burbank, California | Photo: Michael Ochs Archives/Getty Images
MAKING A NAME FOR HERSELF
She tried modeling in her younger days, right after dropping out of high school, but she quickly found her way into the big screen, landing her first role in 2010's "The Runaways."
The 32-year-old only takes roles that she wants, with characters that spark her interest or appeal to her. Money doesn't seem to drive her as much as the thrill of a great movie. She said:
"Some [expletive] movies are cool as [expletive]. Like, I loved being in "Mad Max". That's cool. But no one ever said: You don't have to go on things you don't want to go on."
Aside from "Mad Max: Fury Road," Riley has also starred in "Magic Mike," "American Honey," and "Zola," one of her most recent projects, in which she plays the role of the villain, Stefani.
It was quite a different part from anything she has ever played, but she welcomed the challenge with open arms, claimed that one must "find empathy" in a character "no matter how unlikeable they are."
A PAINFUL YEAR
Though her career was on the rise and her life had stability, 2020 was a very traumatic year for the actress. She lost her brother, Benjamin Keough, and her grandmother, Anna Lillian, who died at the age of 85.
While her "Nana," as she sweetly called Lillian, passed away at an advanced age, her brother was only 27 years when he died at his own hand.
During a recent appearance on Marc Malkin's podcast "Just for Variety." Riley opened up about losing her baby brother and how it deeply affected her.
According to her, she had to experience everything she would normally do with the knowledge that Benjamin was gone, which she described as "weird."
Regarding her brother's struggle with mental health and suicide, Riley claimed that there is not just one version of it and that she never saw it coming.
The star described Benjamin as a "magical person" and has paid tribute to him on several occasions on her Instagram account, sharing photos of them throughout the years.
In one of her posts, Riley remembered the late 27-year-old as her twin soul, protector, best friend, and witness to her life, as well as too "sensitive for this harsh world."
Riley admitted that she is still heartbroken and how mornings are the hardest because she forgets that he is gone. However, she wished him to be "cradled in love."
Not only that, but she also asked Benjamin to give her the strength necessary to endure the giant hole that he left in her heart, telling him how she hopes they will meet again someday.
Please fill in your e-mail so we can share with you our top stories!