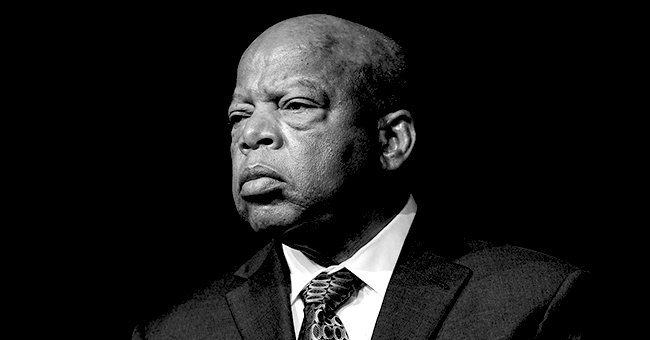 GettyImages
John Lewis Shares Health Update Following Cancer Diagnosis
U.S. Congressman John Lewis gave a recent exclusive interview where he opened up about his health after being diagnosed with Pancreatic cancer.
John Lewis has been the representative for Georgia's fifth congressional district since 1987, and he keeps playing his part in office. Presently in his 17th term, the 80-year-old public figure was diagnosed with stage 4 pancreatic cancer last December.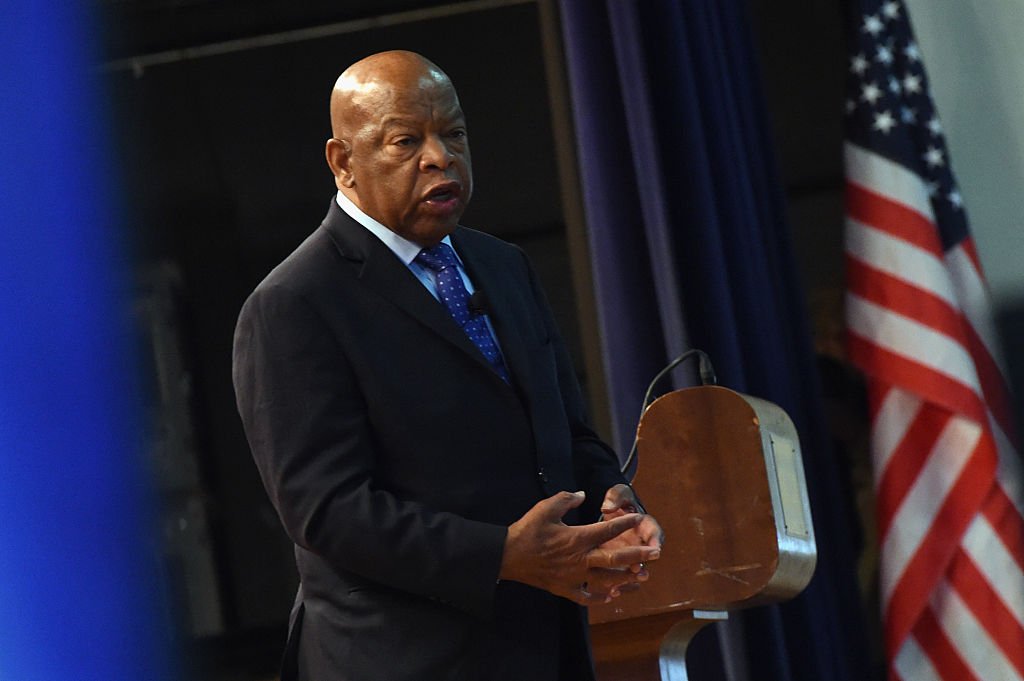 Congressman John Lewis chats with addresses audience attending Nashville Public Library Award to Civil Rights Icon Congressman John Lewis - Literary Award on November 19, 2016 | Photo: Getty Images
LEWIS STATE OF HEALTH IS IMPROVING
Speaking in a revealing interview with New York Magazine, John Lewis clarified that he was getting better. He admitted that there were good days and "days not so good." Lewis also shared that he would keep up with doctors' instructions. He said:
"I'm feeling good. I'm doing better… try to eat right and get enough rest and sleep."
The Civil rights leader went on as he spoke extensively on the ongoing unrest and protest going on in the country. He took a trip down memory lane as he talked about the peaceful protests organized in his hay days. Despite all the activism going on, Lewis shared that he was hopeful and optimistic.
REMEMBERING OLD TIMES
As a youngster, John Lewis was an advocate of peaceful protest, and he walked the streets with late Martin Luther King jr. For him, the core value was hope. He explained that if citizens press on without losing hope, changes would be effected.
Lewis added that people should get educated and inspired to stay focused and be involved. Referring to it as "very moving," the elder statesman talked about how he felt after seeing en masse on the streets clamoring for justice. He said:
"We must continue to say we're one people. We're one family. We all live in the same house."
JOHN LEWIS
The Democrat was emotional when he got a glimpse of the "Black Lives Matter" mural in Washington DC. According to his Chief of Staff, Michael Collins, Lewis referred to the mural as a "powerful work of art," and he made sure to see it in person.
John Lewis became prominent in the 60s and was dubbed one of the "big six" leaders of the civil rights movement at the time. In 1957, the political activist joined the American Baptist Theological Seminary.
There, he learned the act of nonviolent protests. In 1963, Lewis became the chairperson for the Student Nonviolent Coordinating Committee.
John Lewis helped organize the 1963 march at Washington D.C. The following year, the Civil Rights Act was passed into law. He also led a march from Selma to Montgomery in 1965.
Please fill in your e-mail so we can share with you our top stories!